2021 Topps Opening Day Baseball Variations Guide
It might be one of the more affordable breaks in baseball, but Topps Opening Day has some tough chase elements. That includes a sizeable crop of 2021 Topps Opening Day Baseball Variations.
Typical for SSP variations, they can be easy to miss as they look like regular base cards at first glance.
But the images are different and the odds are long. In hobby, they're 1:531 packs.
There is a couple of ways to look for them. The most apparent is the images on the front. In a handful of instances, the players on the base card and SSP are different as well.
For variations that have a vertical image, another giveaway appears to be with the nameplate. Instead of being on the bottom like base cards, it's in the middle. This doesn't appear to. be the case for horizontal variations, though. The gallery below makes it clear and easy.
If you'd rather, backs also unlock the code.
Back Talk: Using Codes to Confirm Variations
Still wondering if you have one of the SSP variations from 2021 Topps Opening Day? Yes, you can look at the codes on the back.
Scan right to the end of the fine print and look for the CMP code. To tell a base card from a variation, the codes are different:
Base – 312
Variations – 334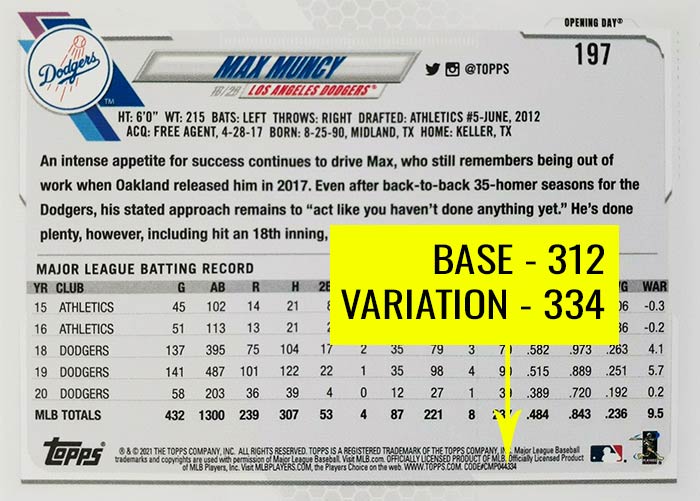 Other card types in the product have different codes as well. However, they're part of insert sets that should be named on the front and have different numbers, so they're not really needed otherwise.
2021 Topps Opening Day Baseball Variations Checklist
Want to quickly know who is on the 2021 Topps Opening Day Baseball Variations checklist? Here you go. If you're looking for a specific card, click on the links to see what' currently available on eBay.
1 Fernando Tatis Jr.
14 Nate Pearson
29 Yordan Alvarez
34 Shin-Soo Choo
45 Whit Merrifield
59 Luis Robert
73 Stephen Strasburg
82 Casey Mize
85 Jo Adell
86 Paul DeJong
91 Jackie Bradley Jr.
96 Manny Machado
99 Aaron Judge
117 Brandon Lowe
121 Starling Marte
144 Gary Sanchez
150 Ronald Acuña Jr.
152 Dylan Carlson
161 Jorge Polanco
162 Anthony Rendon
186 Mark Canha
187 Danny Jansen
196 George Springer
197 Max Muncy
200 Matt Chapman
205 Tommy Pham
212 Eloy Jimenez
213 Juan Soto
216 Mike Clevinger
220 Anthony Rizzo
2021 Topps Opening Day Baseball Variations Gallery
1 Fernando Tatis Jr., San Diego Padres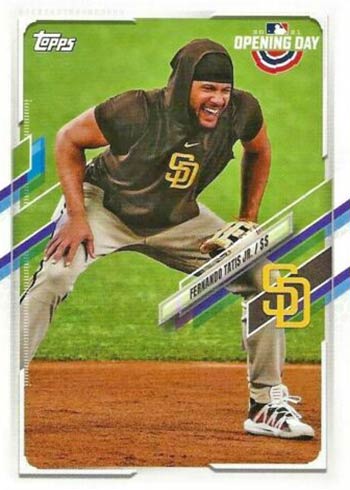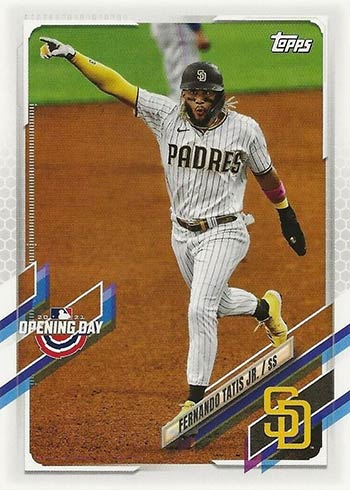 14 Nate Pearson, Toronto Blue Jays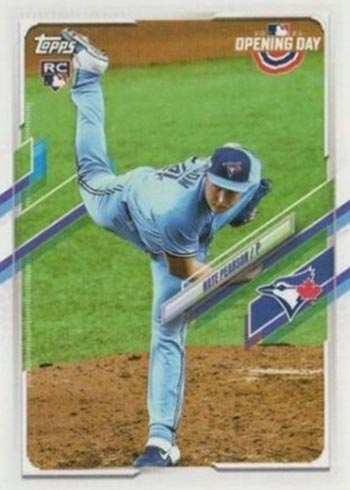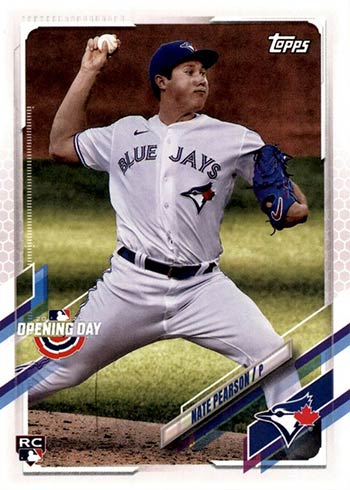 29 Yordan Alvarez, Houston Astros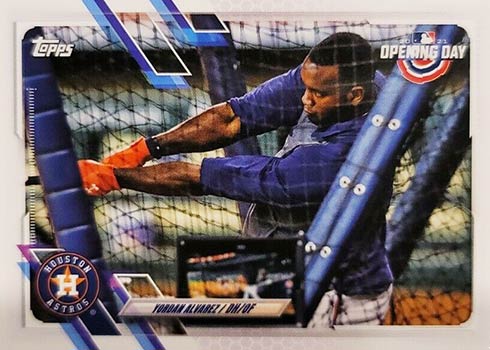 34 Shin-Soo Choo, Texas Rangers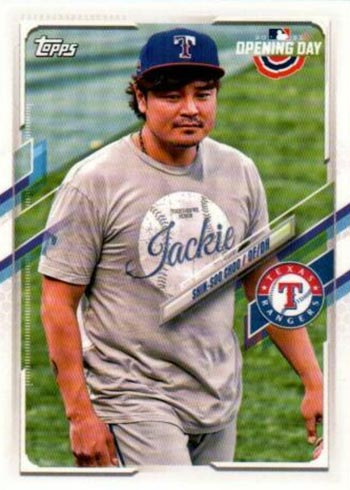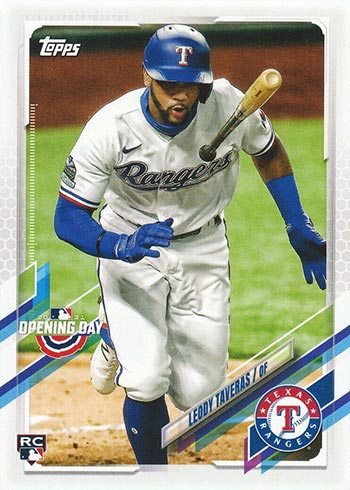 45 Whit Merrifield, Kansas City Royals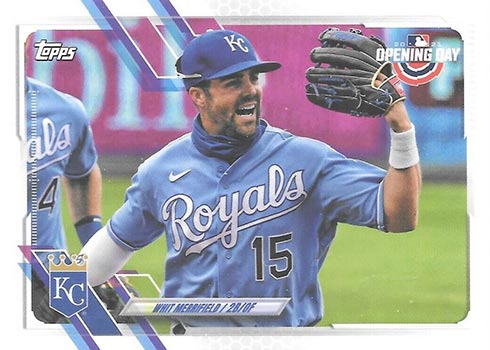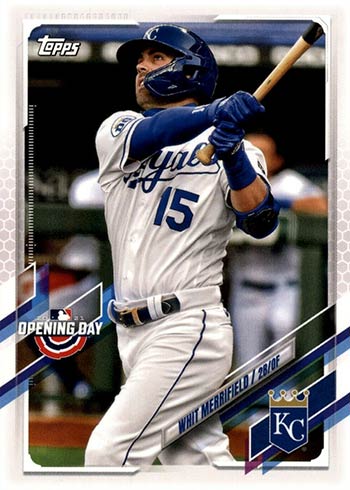 59 Luis Robert, Chicago White Sox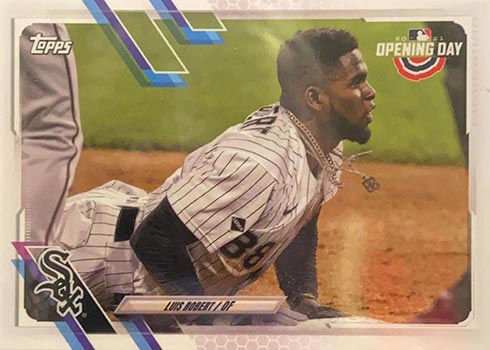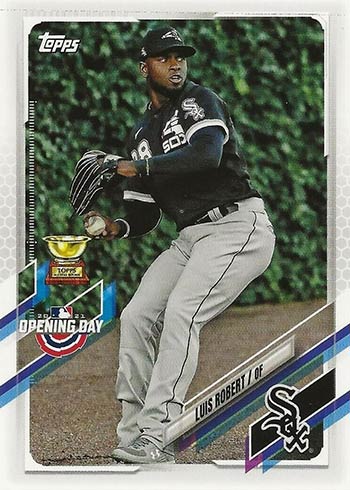 73 Stephen Strasburg, Washington Nationals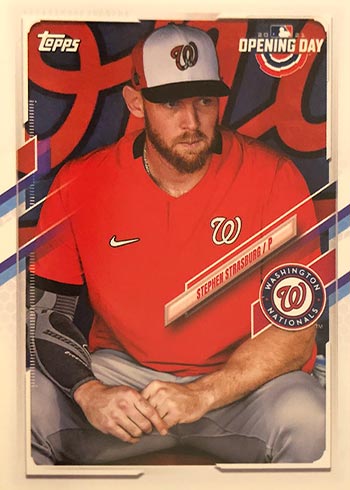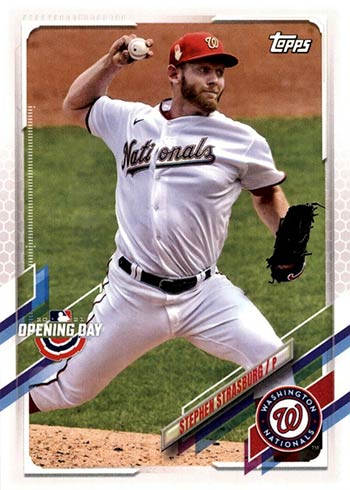 82 Casey Mize, Detroit Tigers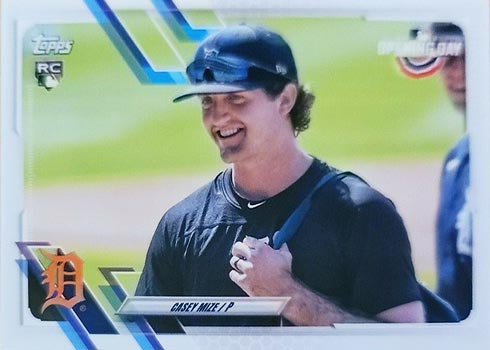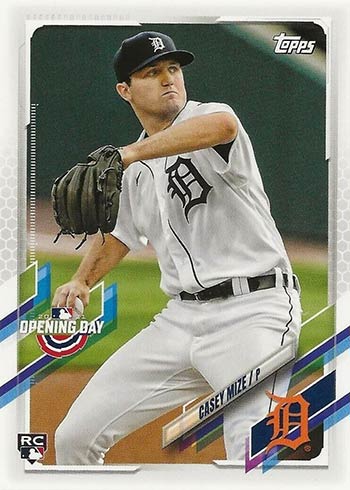 85 Jo Adell, Los Angeles Angels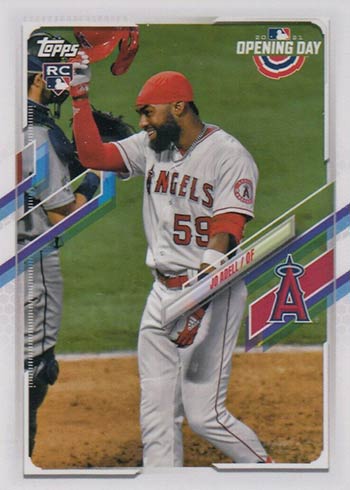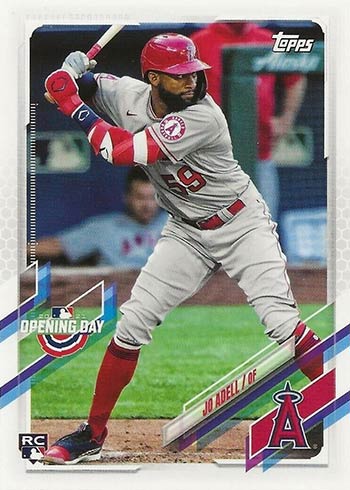 86 Paul DeJong, St. Louis Cardinals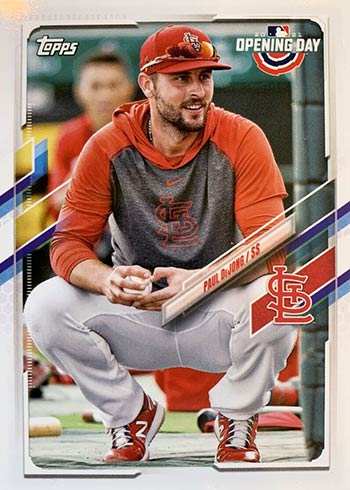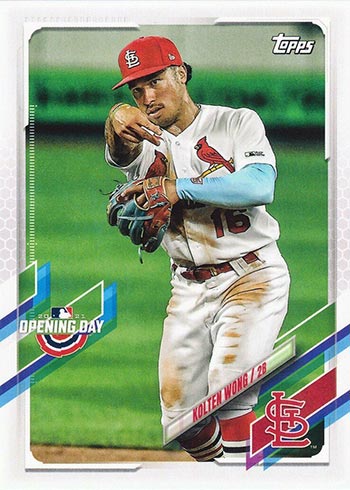 91 Jackie Bradley Jr., Boston Red Sox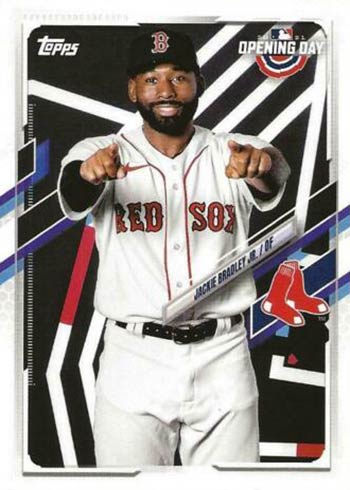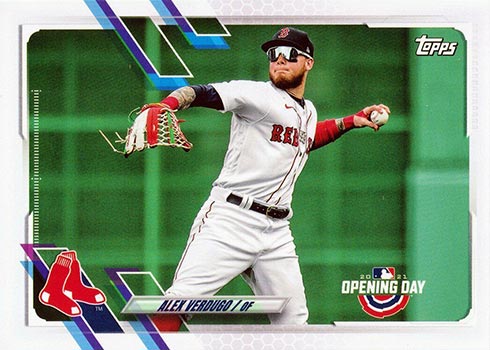 96 Manny Machado, San Diego Padres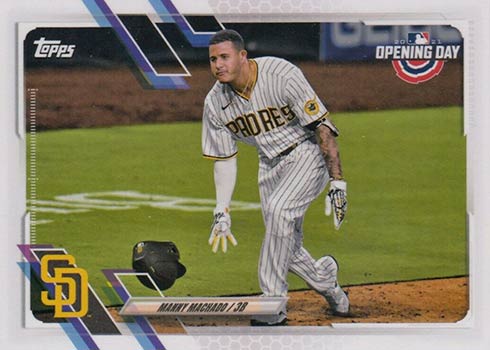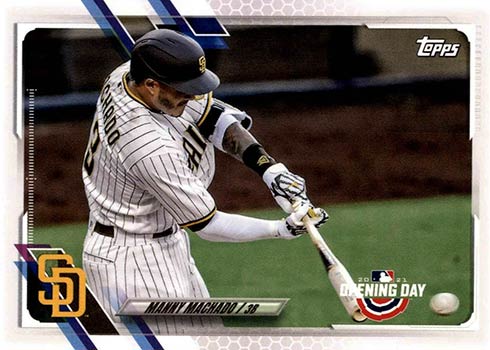 99 Aaron Judge, New York Yankees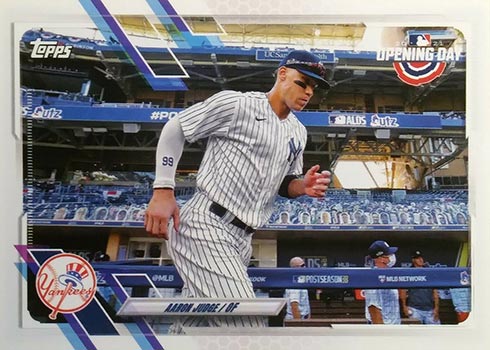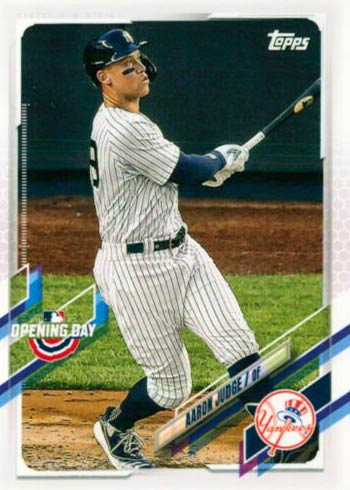 117 Brandon Lowe, Tampa Bay Rays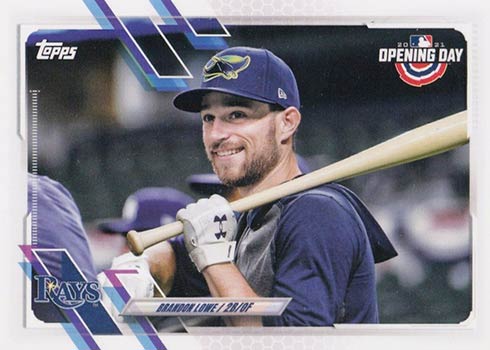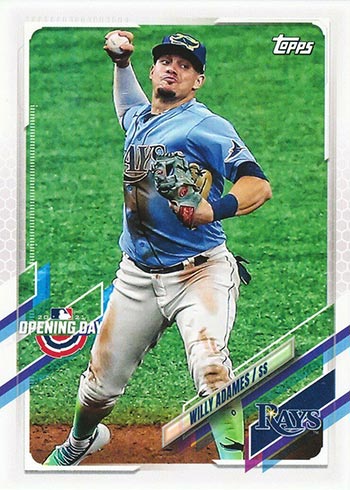 121 Starling Marte, Miami Marlins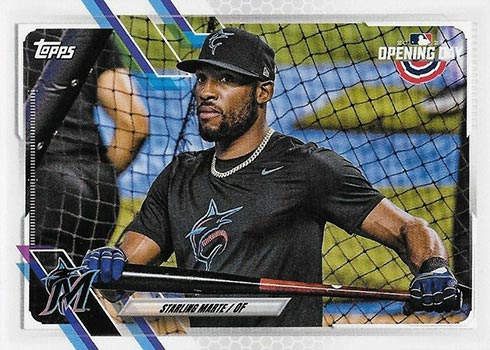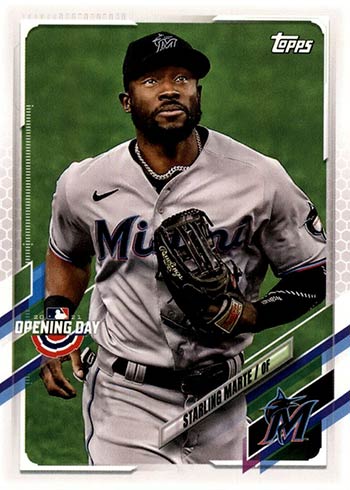 144 Gary Sanchez, New York Yankees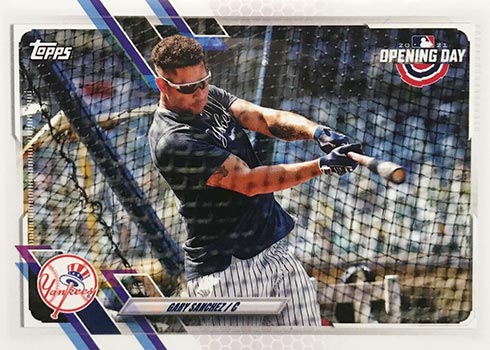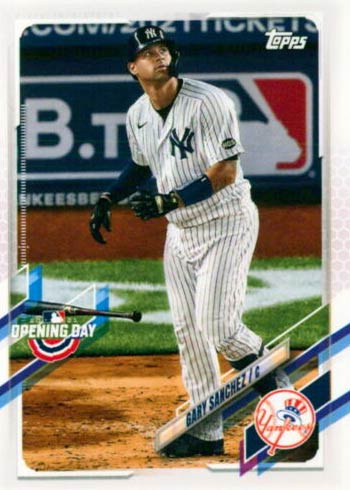 150 Ronald Acuña Jr., Atlanta Braves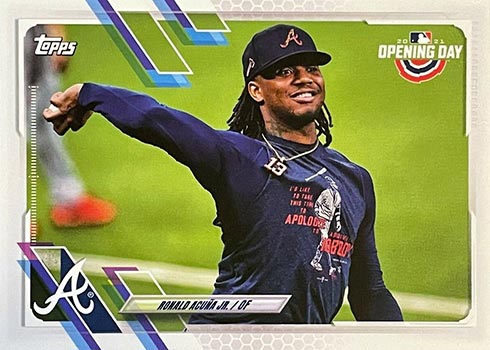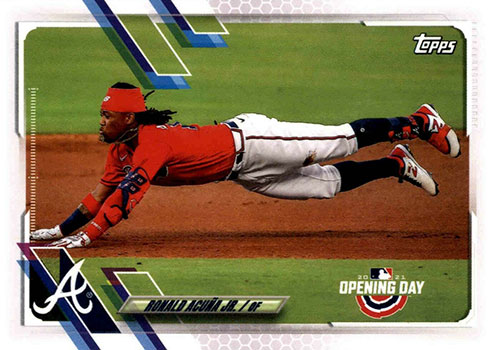 152 Dylan Carlson, St. Louis Cardinals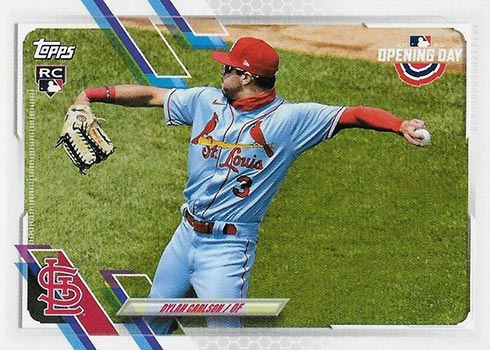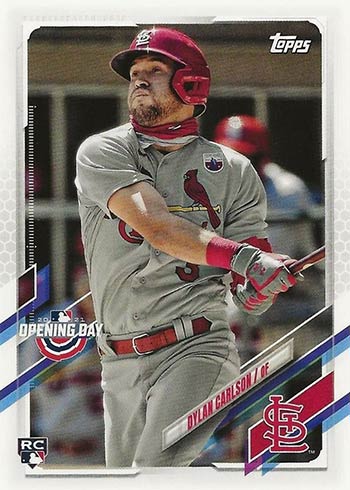 161 Jorge Polanco, Minnesota Twins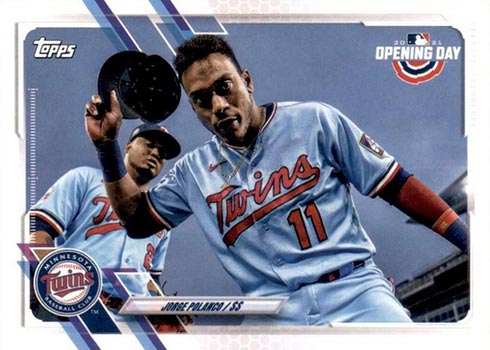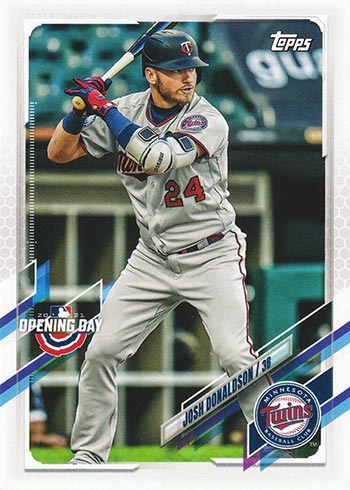 162 Anthony Rendon, Los Angeles Angels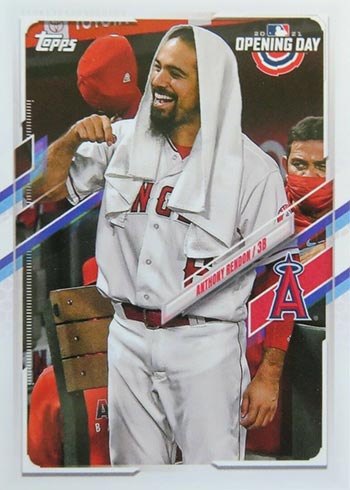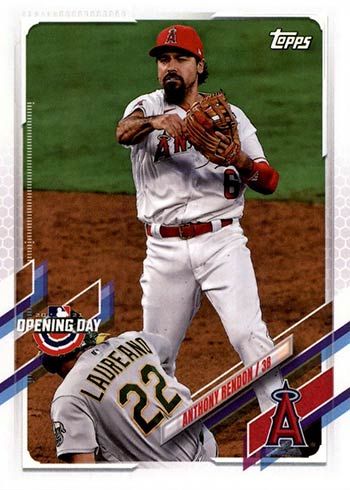 186 Mark Canha, Oakland Athletics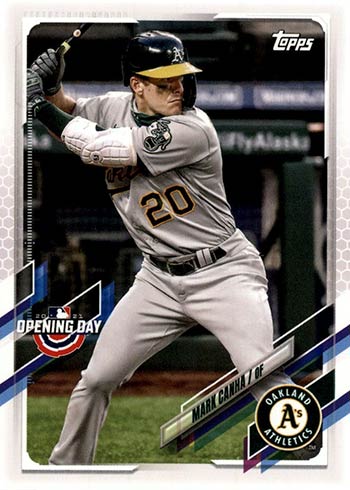 187 Danny Jansen, Toronto Blue Jays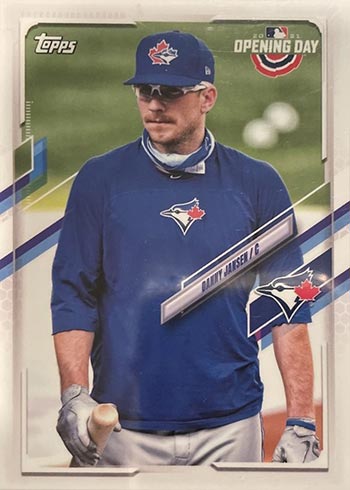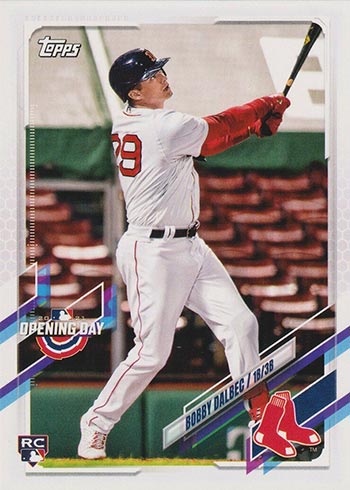 196 George Springer, Houston Astros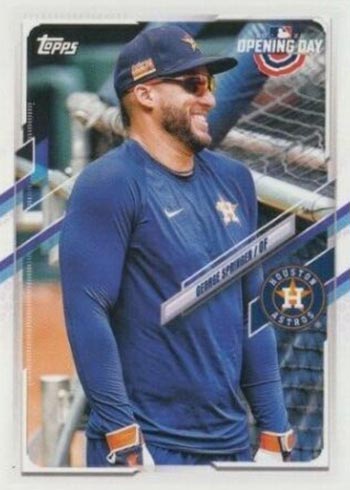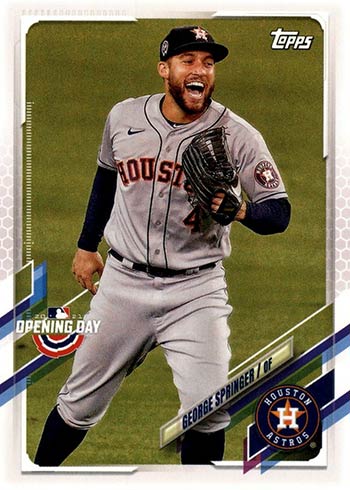 197 Max Muncy, Los Angeles Dodgers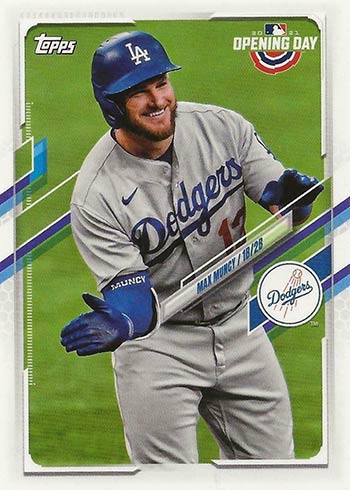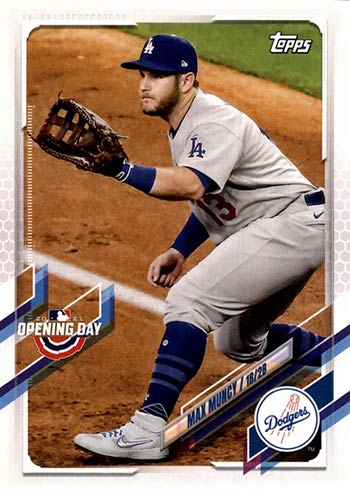 200 Matt Chapman, Oakland Athletics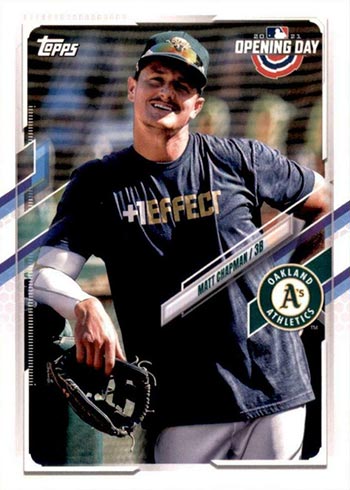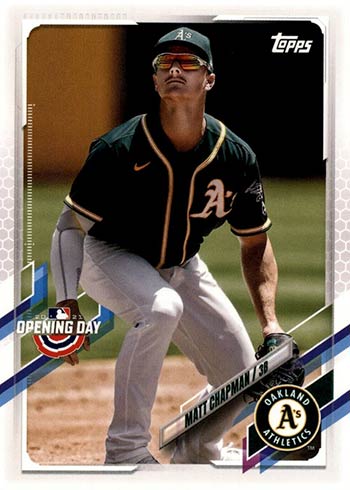 205 Tommy Pham, San Diego Padres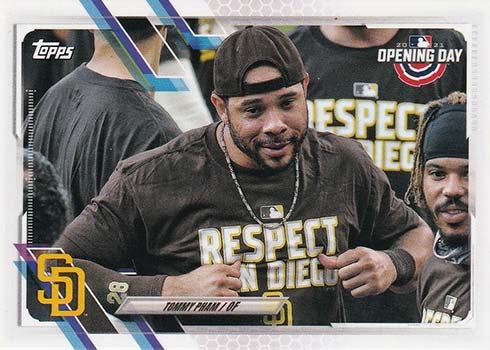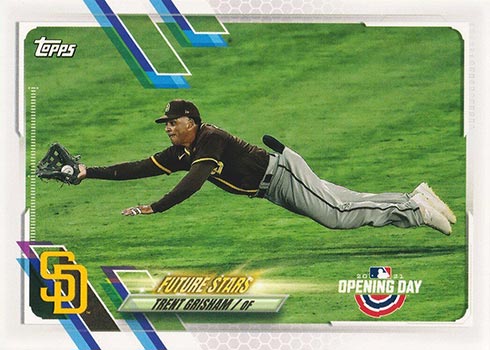 212 Eloy Jimenez, Chicago White Sox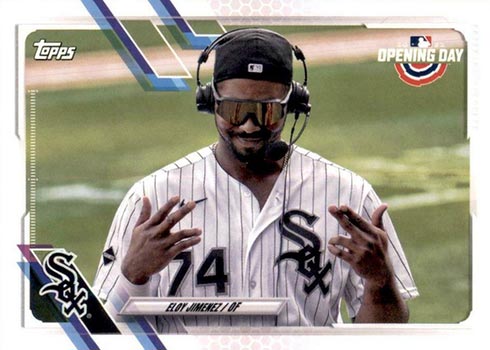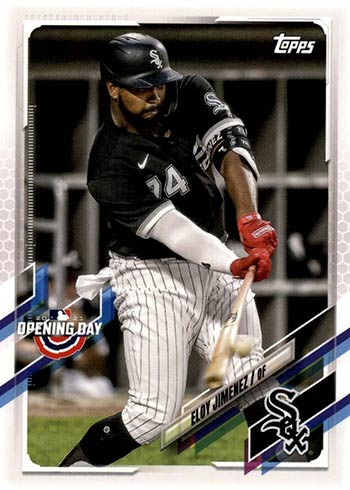 213 Juan Soto, Washington Nationals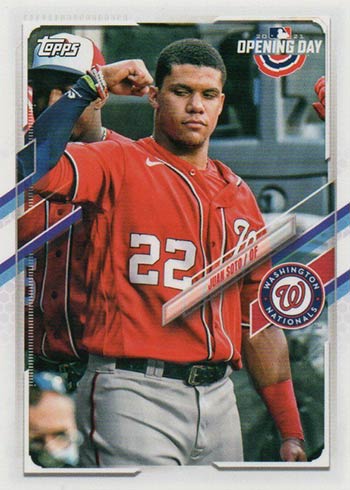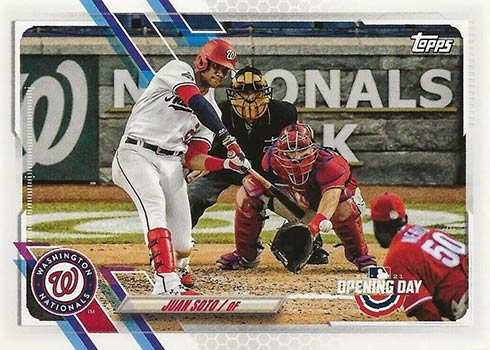 216 Mike Clevinger, San Diego Padres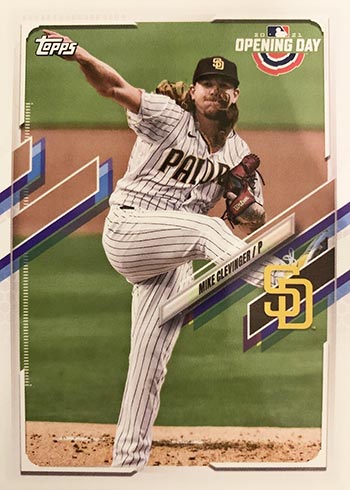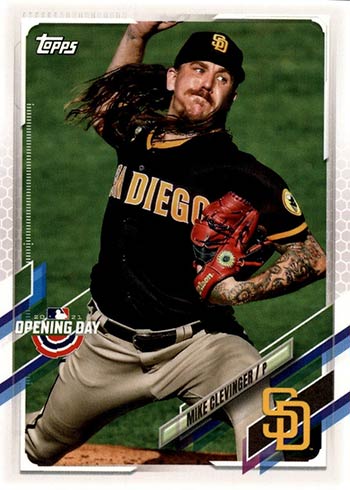 220 Anthony Rizzo, Chicago Cubs