2021 Topps Opening Day Baseball Checklist, Team Set Lists and Details
Not all modern baseball card sets fall under the category of "expensive." Sure, a lot do, but 2021 Topps Opening Day Baseball isn't one of them. The entry-level product takes a relatively basic approach to its checklist, delivering a modest (and familiar) base set and a lineup of inserts meant to invoke the fun side of the game as well as the ballpark experience.

2021 Topps Opening Day Baseball Checklist Overview
With just 220 cards, Opening Day keeps things small. That said, it's bigger than the 200 cards it has been for several years including 2020. It's like a greatest hits from 2021 Topps Series 1 with some previews of players held back for Series 2. The design is nearly the same as 2021 Topps Baseball with the addition of the Opening Day logo. Among the parallels is a 1/1 Edition, one of the few long chase elements in the product.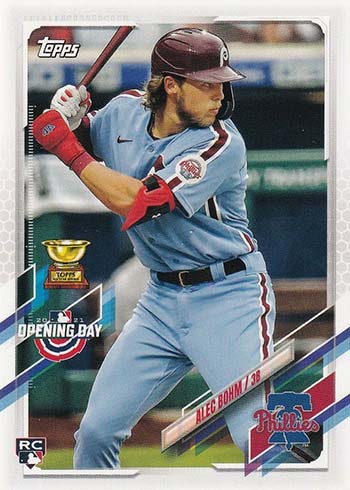 Short print Image Variations return. Similar to base cards, these switch up the photos on select cards. They're also significantly more scarce.
Every pack includes at least one insert card.
Opening Day returns, looking back at some of the scenes from the earliest days of past seasons.
Mascots are also back for another year.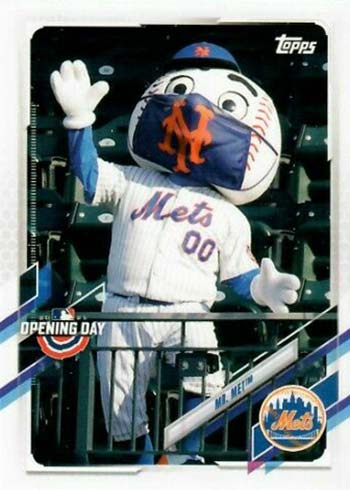 Legends of Baseball offer a look at the game's history, potentially teaching some young collectors or new fans about greats from the past.
New for 2021 is Outstanding Opening Day.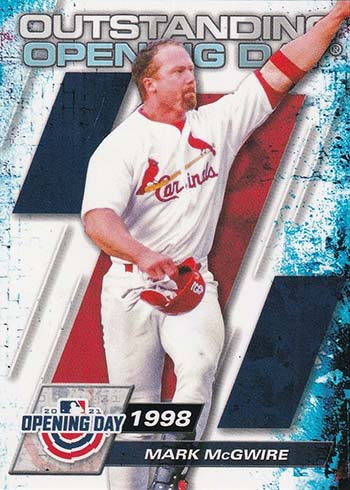 Some inserts come with much tougher odds. These include Dugout Peeks, Walk This Way and Opening Day Origins.
Autographs and Relics
As usual, for those looking primarily for hits, Opening Day isn't the best place to find them. It's one of the few products that doesn't promise autographs or memorabilia cards in every box. That said, they do exist.
Opening Day Autographs takes a somewhat generic albeit on-brand approach to signatures. Ballpark Profiles have ink from personalities seen around MLB parks like the broadcasting booth.
Memorabilia themes include Opening Day Relics, Major League Mementos Relics and Diamond Relics. There are also new Turf War Diamond Relics. These are dual-player cards that with stars from opposing teams.
Mascots have signatures and memorabilia in a few places. There are individual Mascot Autographs and Mascot Relics as well as an autograph relic that cover the best of both realms for Tampa Bay's Raymond. They're also the subject of Patch Relics, which have manufactured patches.
2021 Topps Opening Day Baseball cards at a glance:
Cards per pack: 7
Packs per box: 36
Boxes per case: 20
Set size: 220 cards
Release date: March 24, 2021
Shop for 2021 Topps Opening Day Baseball boxes on eBay:
What to expect in a 2021 Topps Opening Day Baseball hobby box:
2021 Topps Opening Day Baseball Checklist
Print runs have not been announced for cards without serial numbers.
You can also download a customizable spreadsheet version of the checklist: