2021 Topps Home Run Challenge Details and How to Play
The 2021 Topps Home Run Challenge marks the fourth year for the predictor-style promotion.
Collectors will find special insert cards in packs of 2021 Topps Series 1 and Series 2 Baseball. The front has one of 30 different players. The contest part involves predicting the day that player will hit a home run.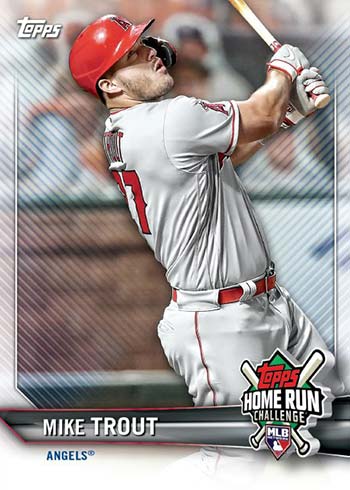 How to Play
Once you have the card and a date in mind, the next step is to the Topps Home Run Challenge website. There, you enter the code on the back into the website along with the date you think they'll go long. Correct guesses qualify collectors for special parallel not available in packs. Guess wrong? You've still got the insert entry card — albeit with a scratched off code.
It's advantageous to not enter dates too early. Once it's activated, there's no changing things. So if a player gets hurt or a game is postponed, you're out of luck. Entries are based on the date, not a specific game.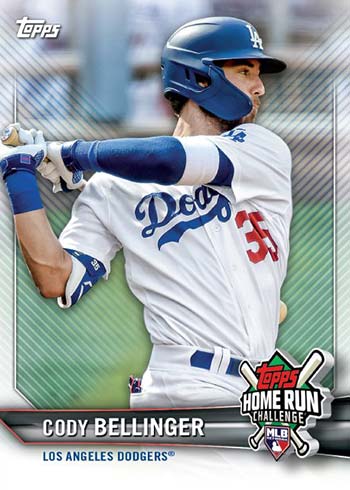 The team shown on the front of the card doesn't matter, either. In fact, a handful of players were part of offseason moves so they're not shown on their new teams. These include Francisco Lindor and Kyle Schwarber. It's also possible players could be part of trades after the season starts. According to Topps, prize parallels will have new photos for those on different teams.
For Series 1, 2021 Topps Home Run Challenge entry cards are 1:14 hobby packs and 1:10 hobby jumbo packs. They're also in the retail packs.
Parallels aren't the only prize in the 2021 Topps Home Run Challenge. A special draw is also part of the promotion that includes a grand prize trip to the 2022 Home Run Derby in Los Angeles.
2021 Topps Home Run Challenge Checklist
30 cards.
HRC-1 Mike Trout, Los Angeles Angels
HRC-2 Ronald Acuna Jr., Atlanta Braves
HRC-3 Freddie Freeman, Atlanta Braves
HRC-4 J.D. Martinez, Boston Red Sox
HRC-5 Rafael Devers, Boston Red Sox
HRC-6 Javier Baez, Chicago Cubs
HRC-7 Kyle Schwarber, Chicago Cubs
HRC-8 Eloy Jimenez, Chicago White Sox
HRC-9 Francisco Lindor, Cleveland Indians
HRC-10 Nolan Arenado, Colorado Rockies
HRC-11 Yordan Alvarez, Houston Astros
HRC-12 Alex Bregman, Houston Astros
HRC-13 Jorge Soler, Kansas City Royals
HRC-14 Mookie Betts, Los Angeles Dodgers
HRC-15 Cody Bellinger, Los Angeles Dodgers
HRC-16 Christian Yelich, Milwaukee Brewers
HRC-17 Josh Donaldson, Minnesota Twins
HRC-18 Pete Alonso, New York Mets
HRC-19 Aaron Judge, New York Yankees
HRC-20 Gleyber Torres, New York Yankees
HRC-21 Bryce Harper, Philadelphia Phillies
HRC-22 Giancarlo Stanton, New York Yankees
HRC-23 Fernando Tatis Jr., San Diego Padres
HRC-24 Paul Goldschmidt, St. Louis Cardinals
HRC-25 Joey Gallo, Texas Rangers
HRC-26 Vladimir Guerrero Jr., Toronto Blue Jays
HRC-27 Juan Soto, Washington Nationals
HRC-28 Eugenio Suarez, Cincinnati Reds
HRC-29 Kris Bryant, Chicago Cubs
HRC-30 Matt Chapman, Oakland Athletics