2021 Topps Holiday Baseball Variations Guide
2021 Topps Holiday Baseball variations embrace the season. In fact, one could argue that the set's SP and SSP cards wear it proudly, kind of like parents wearing ugly sweaters to their kids' school recital. They might not carry a lot of traditional beauty but they're fun — and that's the point.
Like the past couple of years for the Walmart-exclusive release, variations in 2021 Topps Holiday Baseball come in three levels of rarity:
Short Prints – 1:7 packs
Rare – 1:20 packs
Super Rare – 1:160 packs
In all cases, the photos don't change. Rather they're given festive embellishments. Batters might be carrying a candy cane bat. There might be a Christmas light necklace. You can even find elves in the stands in the background.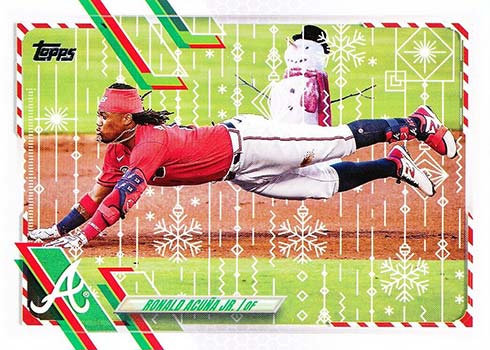 All told, there are 100 total 2021 Topps Holiday Baseball variations. Half of those are Short Prints. Rare and Super Rare cards each have the same 25 players.
How to Tell the Rarity of 2021 Topps Holiday Baseball Variations
You've come across a card with Jacob deGrom wearing a Santa hat or a big belt buckled Bo Bichette. You know you've got a variation so now it's time to figure out what tier it falls under. There has to be an easy way to tell an SP from a Rare from a Super Rare Variation, right?
Not really.
The cards themselves don't have a notation that makes it clear — unless you have excellent vision or a magnifying glass nearby. It's off to the fine print on the back.
Like most Topps variations, the code at the end of the copyright block on the back has a tell. Specifically look to the end of this code as the digits change for different card types. When it comes to spotting 2021 Topps Holiday Baseball variations, these are the code endings you need to know:
Base Cards – 420
Short Print Variations – 426
Rare Variations – 427
Super Rare Variations – 428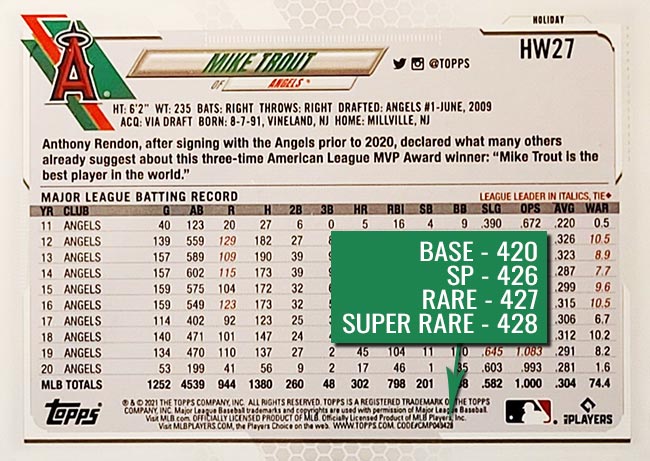 2021 Topps Holiday Baseball Variations Checklist
The following is a quick checklist of all the 2021 Topps Holiday Baseball variations. If you're looking for a specific player's cards, click on the links to see what's currently available on eBay.
HW1 Fernando Tatis Jr. – SP | Rare | Super Rare
HW6 Bo Bichette – SP
HW11 Francisco Lindor – SP | Rare | Super Rare
HW17 Miguel Cabrera – SP | Rare | Super Rare
HW18 Casey Mize – SP
HW20 Cristian Pache – SP
HW22 Jacob deGrom – SP | Rare | Super Rare
HW27 Mike Trout – SP | Rare | Super Rare
HW29 Joey Gallo – SP
HW31 Yadier Molina – SP
HW35 Cody Bellinger – SP | Rare | Super Rare
HW36 Xander Bogaerts – SP
HW37 Jose Altuve – SP | Rare | Super Rare
HW38 Sixto Sanchez – SP
HW50 Bryce Harper – SP | Rare | Super Rare
HW56 DJ LeMahieu – SP
HW61 Christian Yelich – SP | Rare | Super Rare
HW62 Freddie Freeman – SP | Rare | Super Rare
HW73 Javier Baez – SP
HW76 Alex Kirilloff – SP | Rare | Super Rare
HW97 Whit Merrifield – SP
HW99 Aaron Judge – SP | Rare | Super Rare
HW100 Juan Soto – SP | Rare | Super Rare
HW105 Joey Bart – SP | Rare | Super Rare
HW106 Dylan Carlson – SP | Rare | Super Rare
HW113 Matt Chapman – SP
HW115 Pete Alonso – SP | Rare | Super Rare
HW117 Kyle Lewis – SP
HW125 Max Kepler – SP
HW126 Joey Votto – SP | Rare | Super Rare
HW128 Luis Robert – SP | Rare | Super Rare
HW129 Paul Goldschmidt – SP
HW130 Shane Bieber – SP
HW135 Jo Adell – SP | Rare | Super Rare
HW148 Ketel Marte – SP
HW150 Mookie Betts – SP | Rare | Super Rare
HW153 Manny Machado – SP
HW167 Kris Bryant – SP | Rare | Super Rare
HW171 Max Scherzer – SP
HW174 Ryan Mountcastle – SP
HW183 Eloy Jimenez – SP
HW184 Corey Seager – SP
HW185 Ke'Bryan Hayes – SP | Rare | Super Rare
HW195 Alex Bregman – SP | Rare | Super Rare
HW196 Trevor Story – SP
HW200 Ronald Acuna Jr. – SP | Rare | Super Rare
HW205 Jose Ramirez – SP
HW206 Randy Arozarena – SP
HW212 Alec Bohm – SP | Rare | Super Rare
HW220 Gerrit Cole – SP
2021 Topps Holiday Baseball Variations Gallery
HW1 Fernando Tatis Jr., San Diego Padres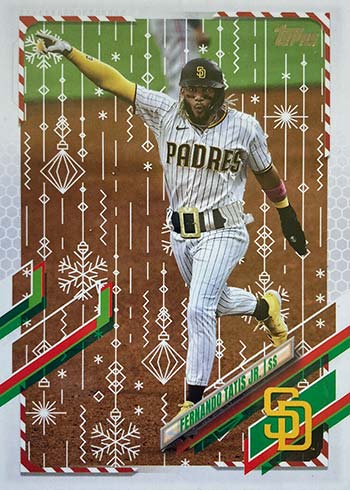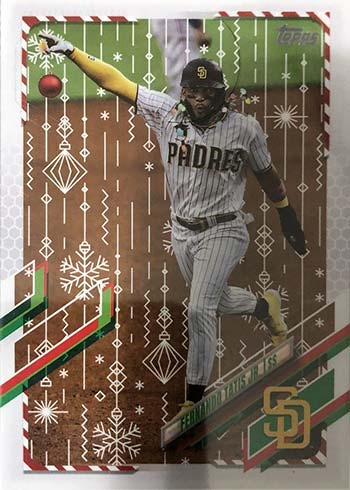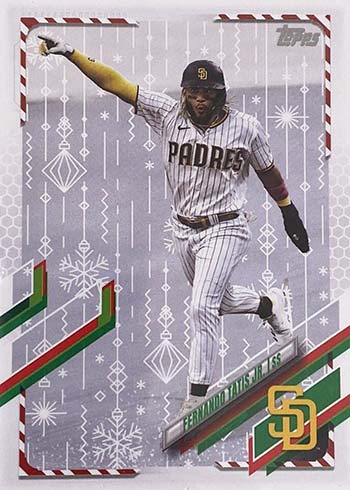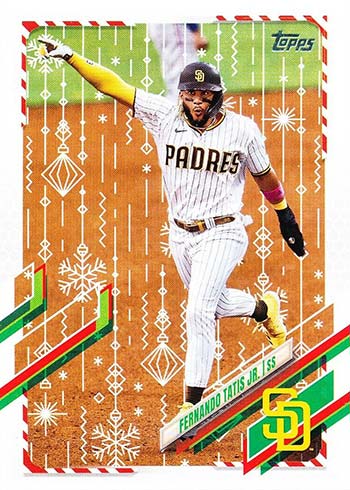 HW6 Bo Bichette, Toronto Blue Jays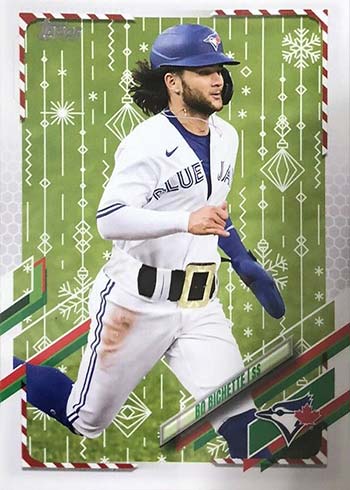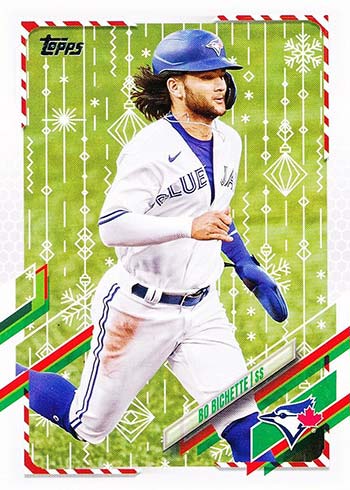 HW11 Francisco Lindor, New York Mets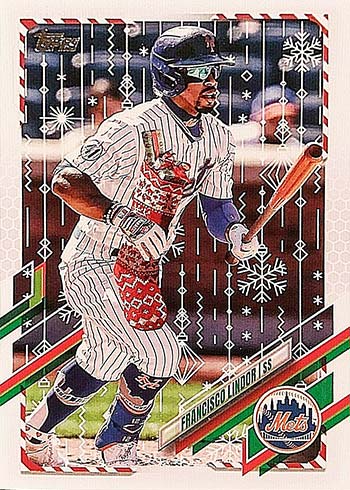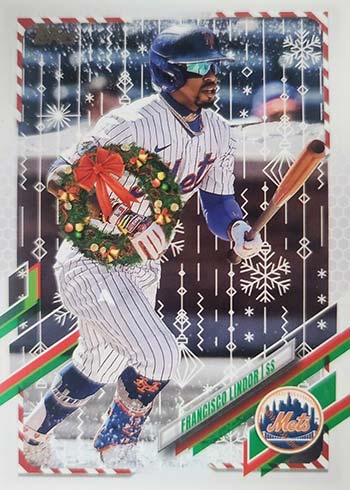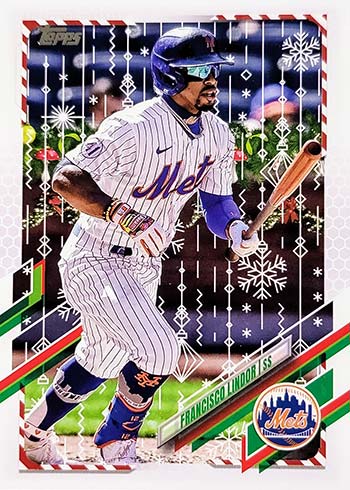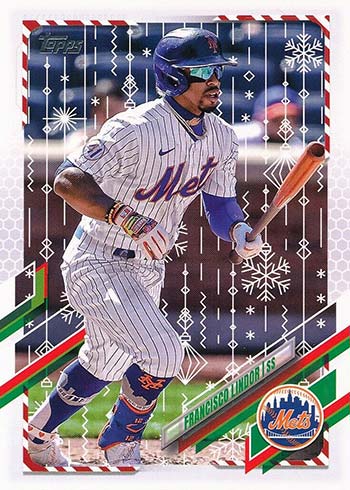 HW17 Miguel Cabrera, Detroit Tigers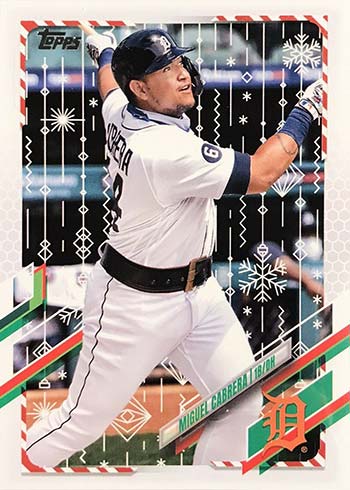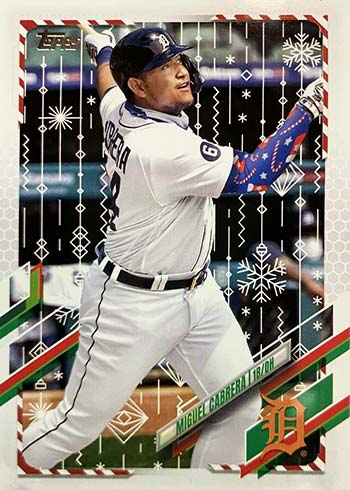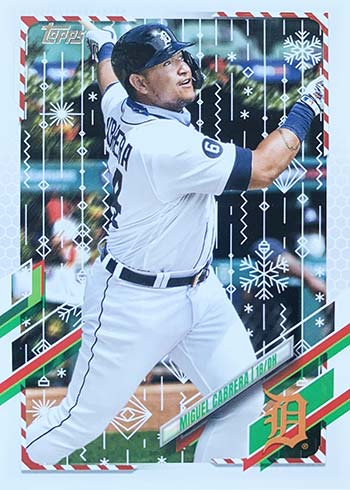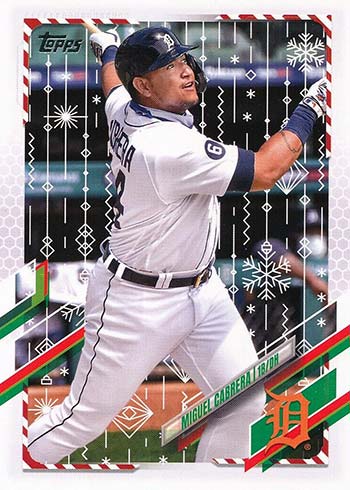 HW18 Casey Mize, Detroit Tigers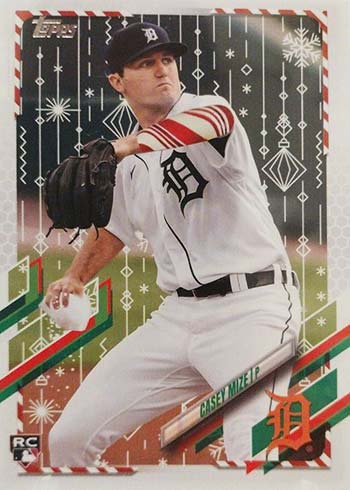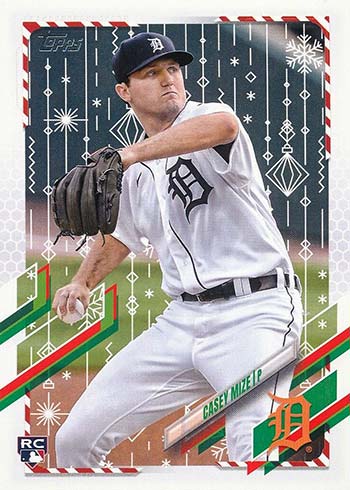 HW20 Cristian Pache, Atlanta Braves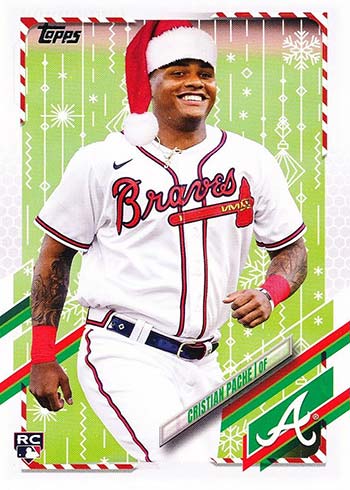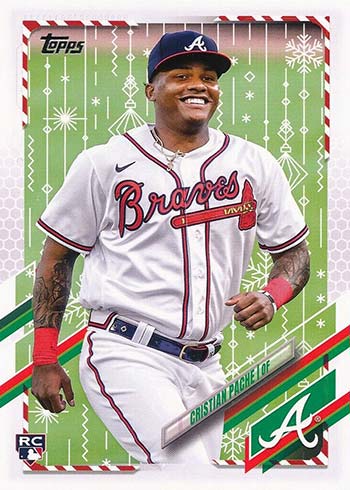 HW22 Jacob deGrom, New York Mets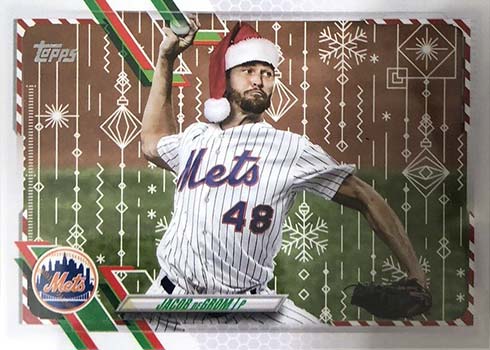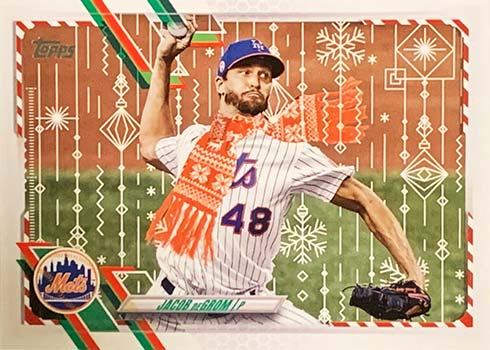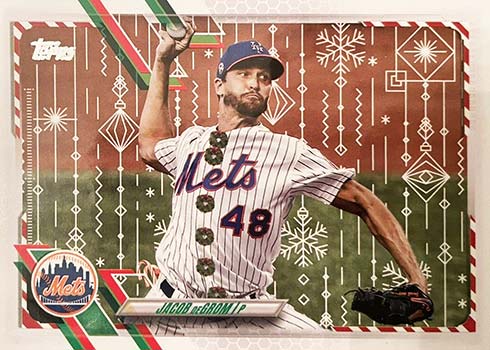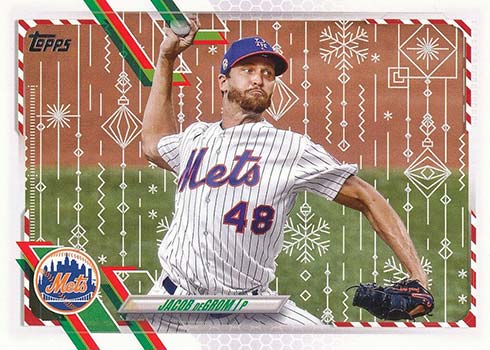 HW27 Mike Trout, Los Angeles Angels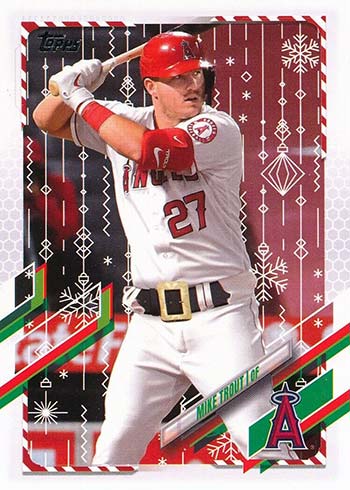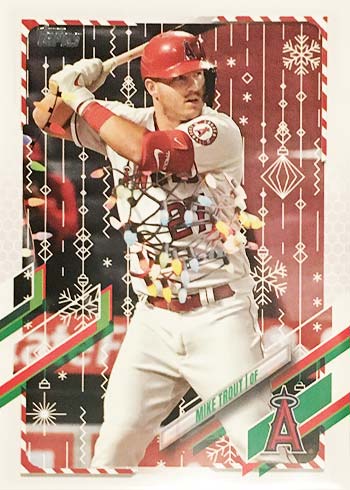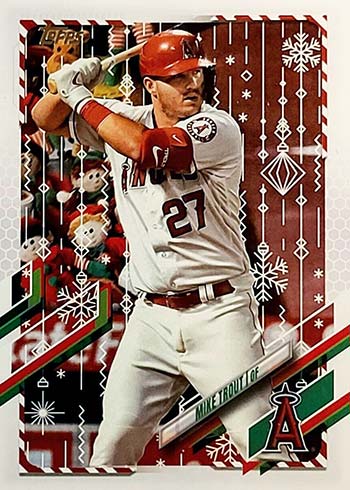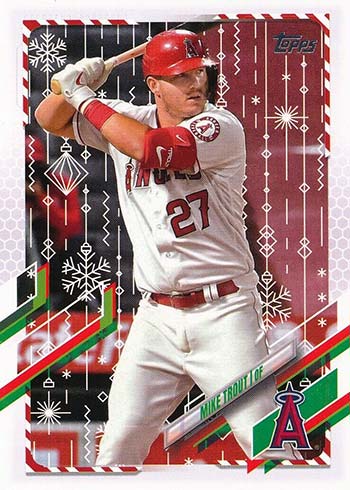 HW29 Joey Gallo, New York Yankees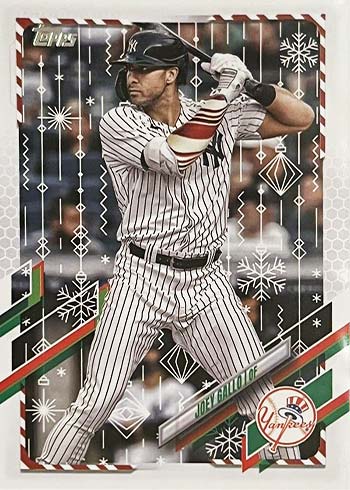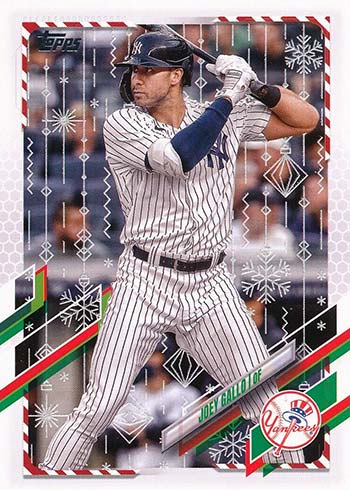 HW31 Yadier Molina, St. Louis Cardinals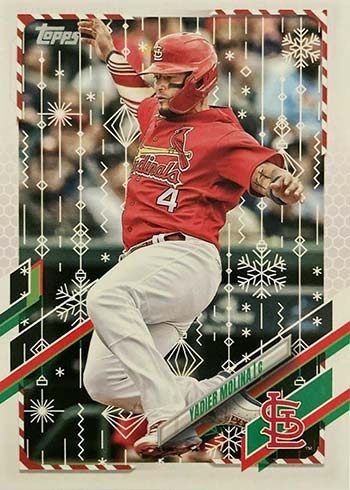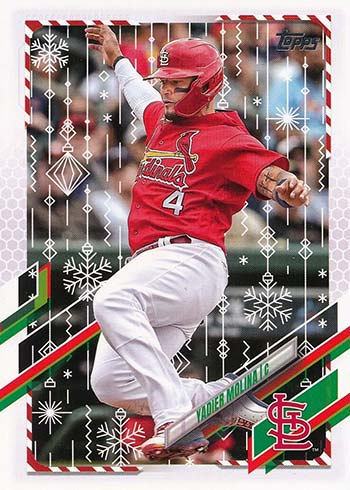 HW35 Cody Bellinger, Los Angeles Dodgers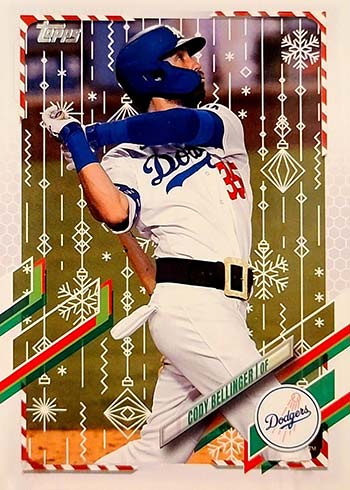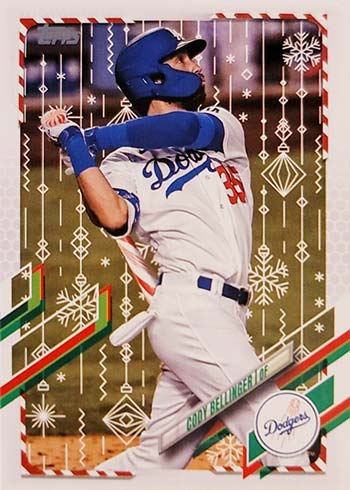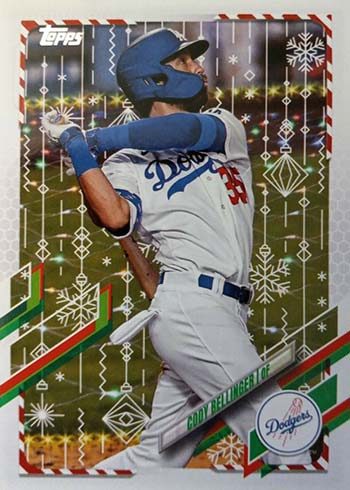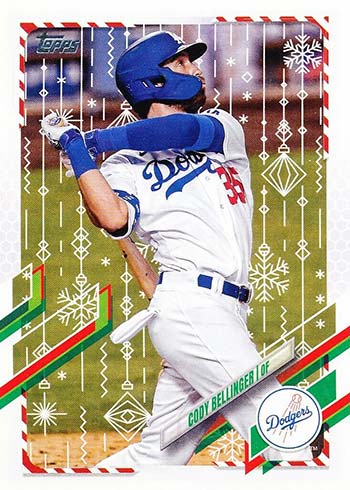 HW36 Xander Bogaerts, Boston Red Sox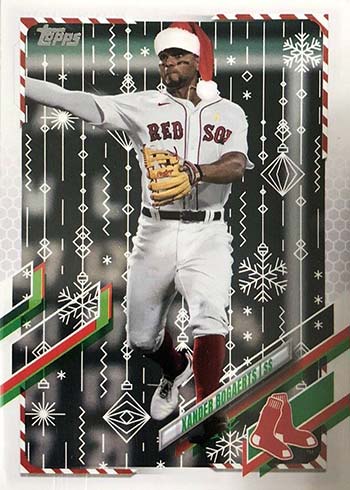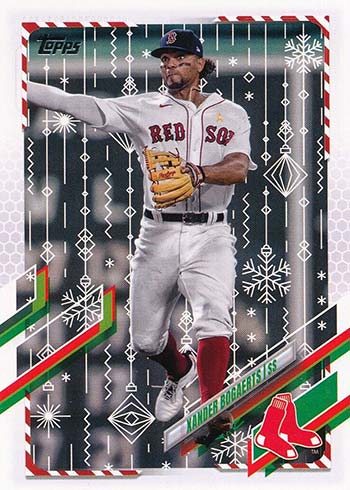 HW37 Jose Altuve, Houston Astros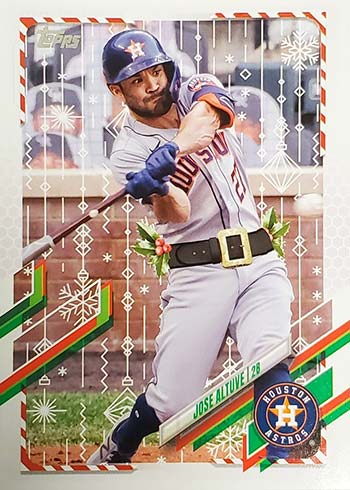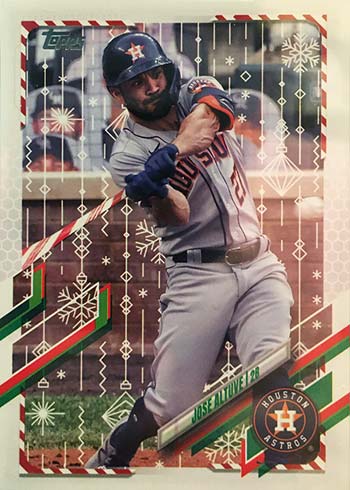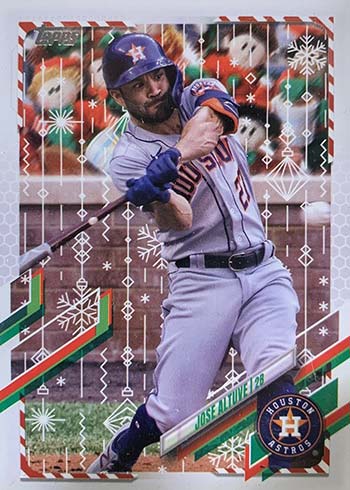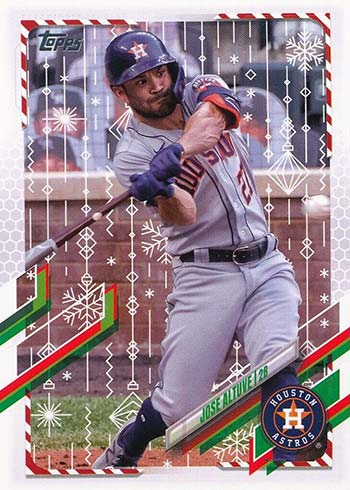 HW38 Sixto Sanchez, Miami Marlins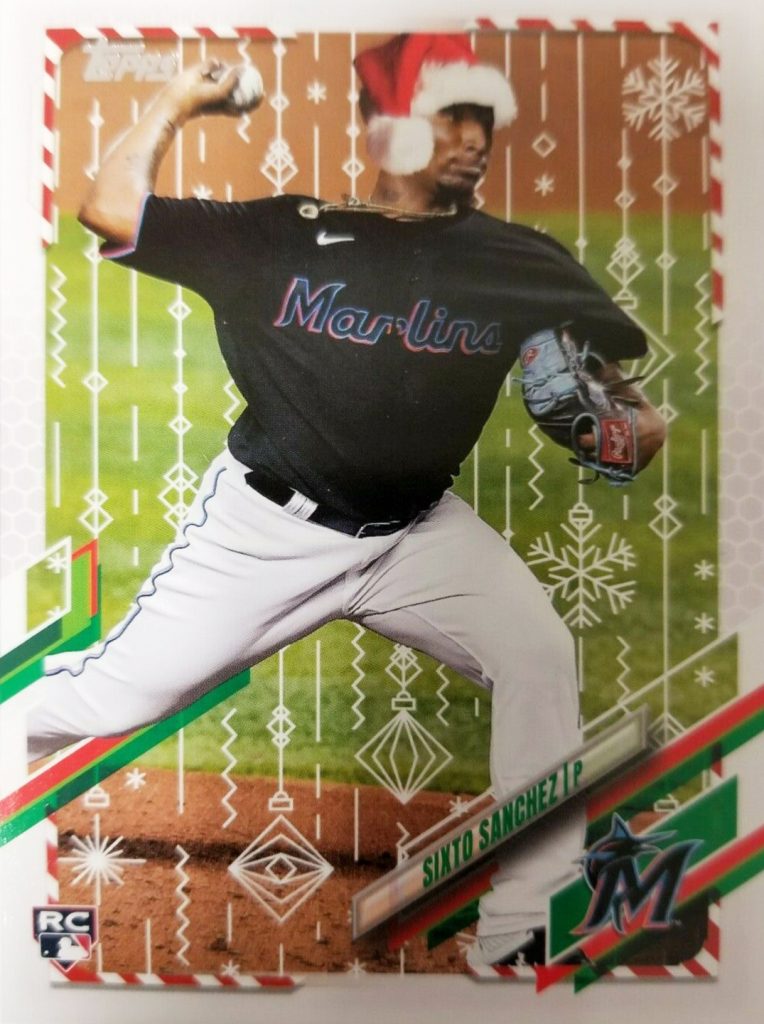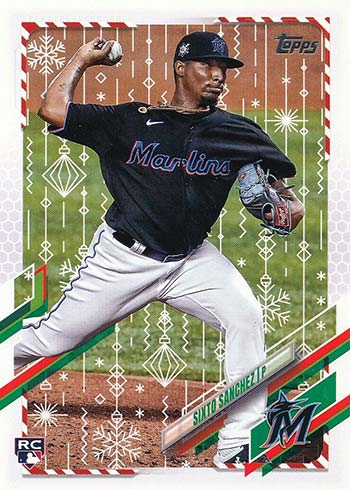 HW50 Bryce Harper, Philadelphia Phillies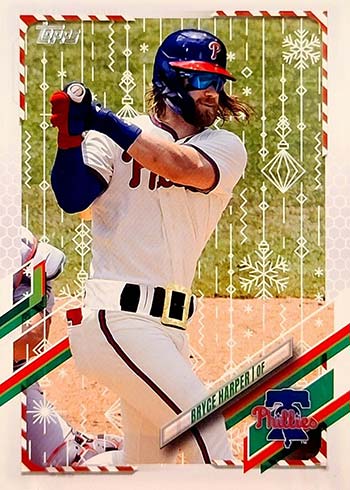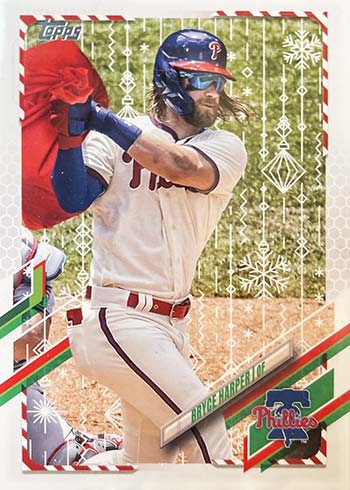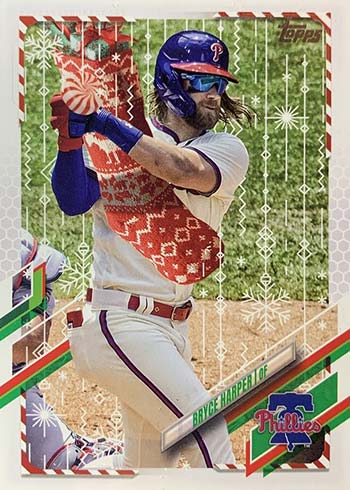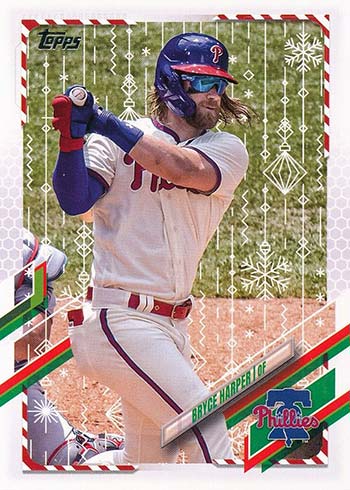 HW56 DJ LeMahieu, New York Yankees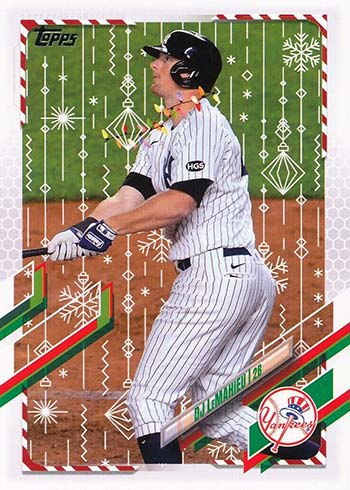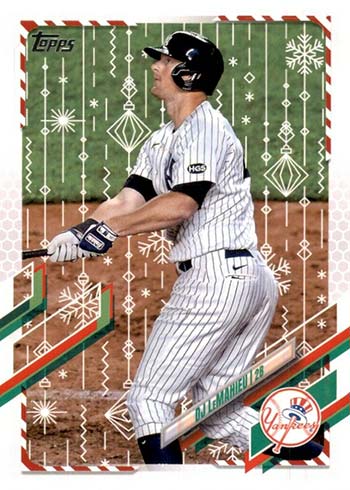 HW61 Christian Yelich, Milwaukee Brewers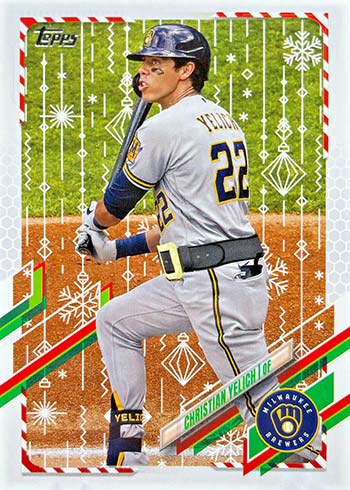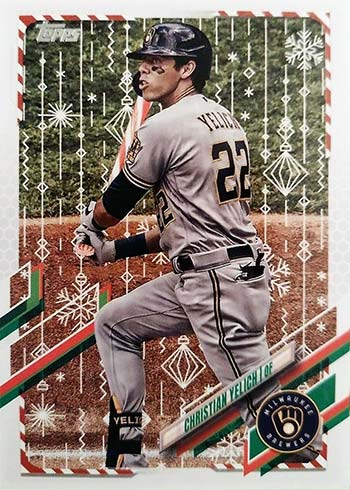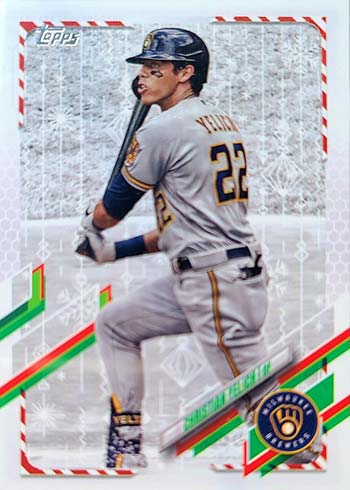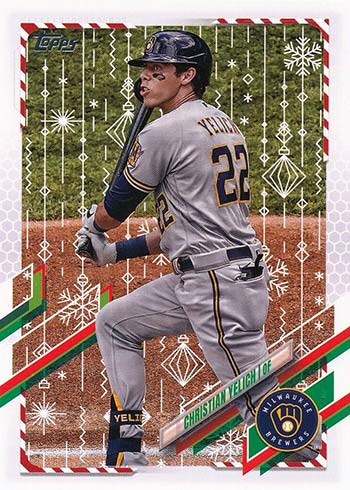 HW62 Freddie Freeman, Atlanta Braves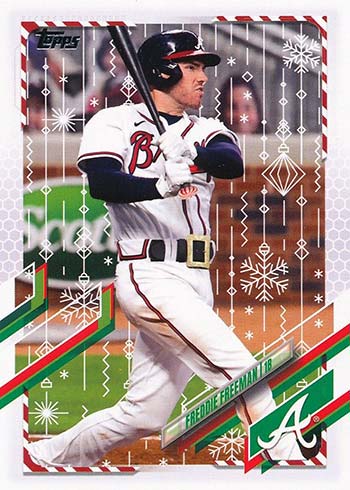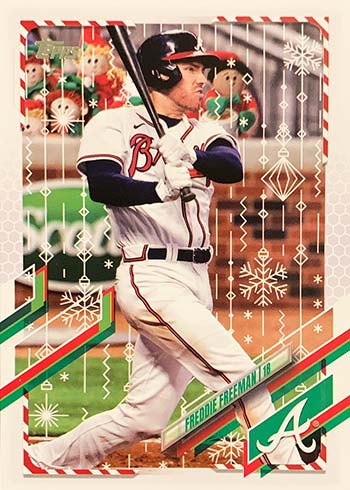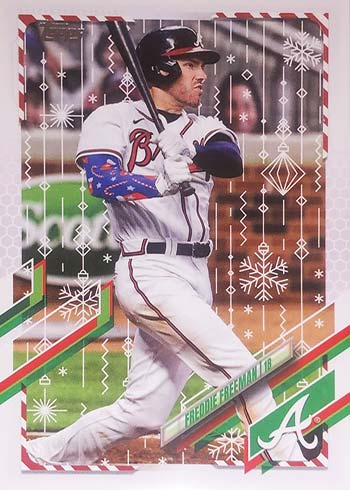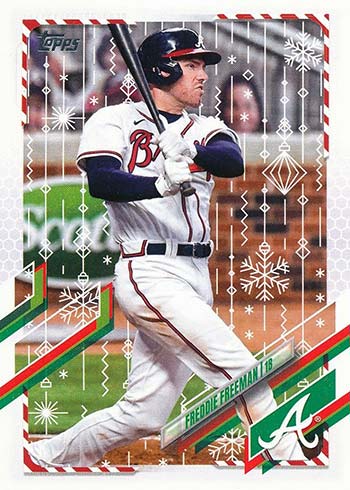 HW73 Javier Baez, New York Mets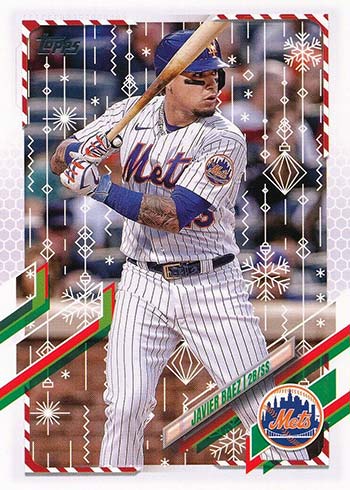 HW76 Alex Kirilloff, Minnesota Twins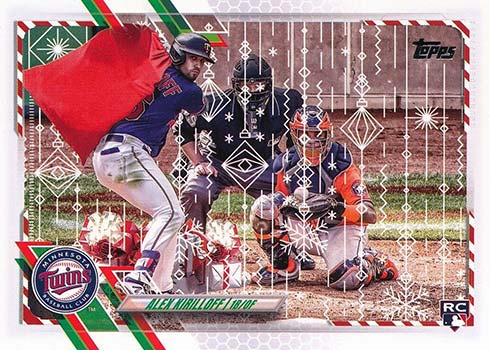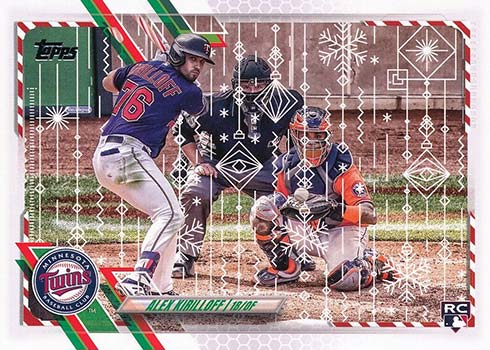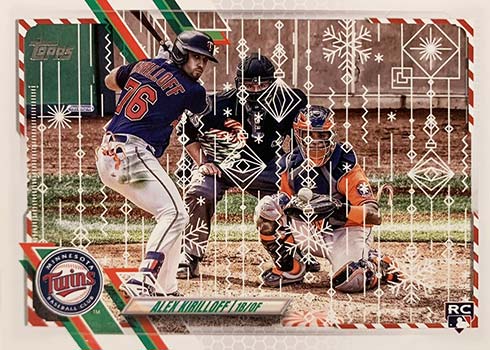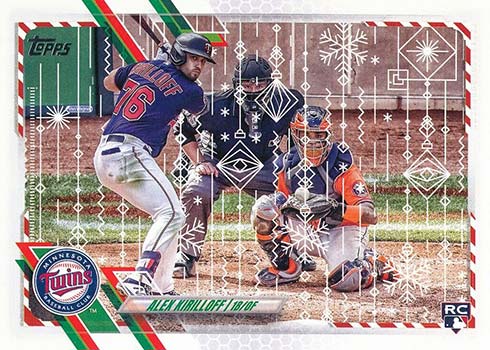 HW97 Whit Merrifield, Kansas City Royals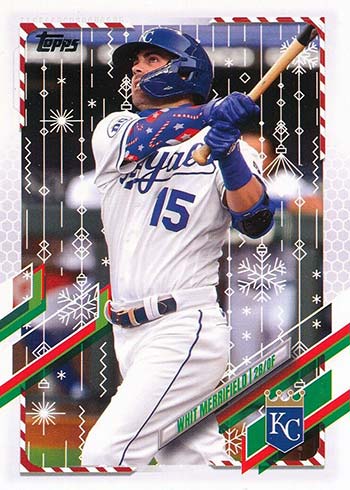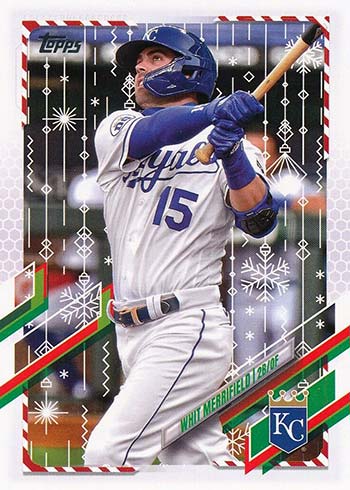 HW99 Aaron Judge, New York Yankees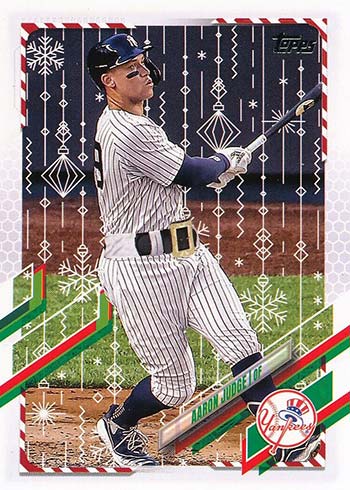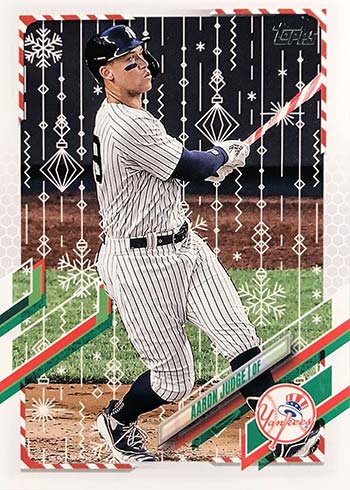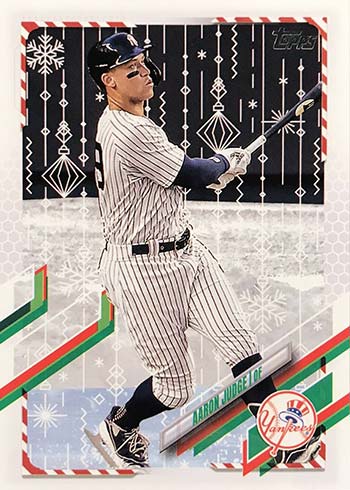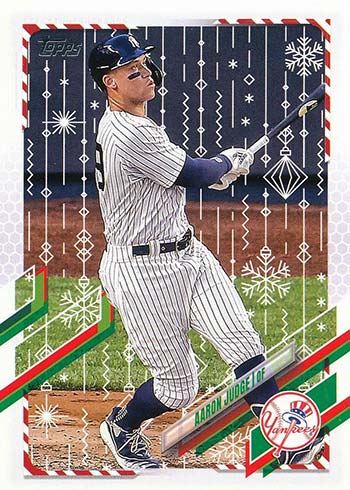 HW100 Juan Soto, Washington Nationals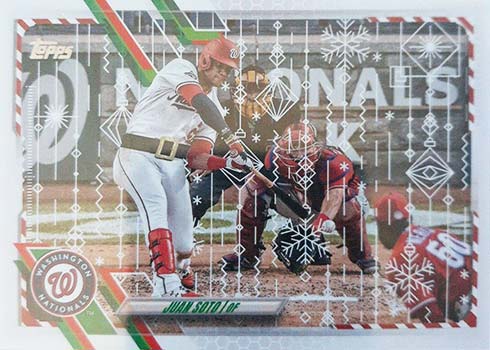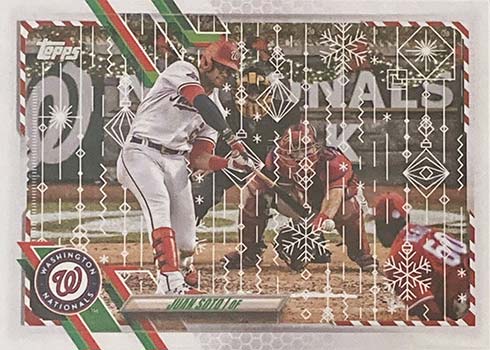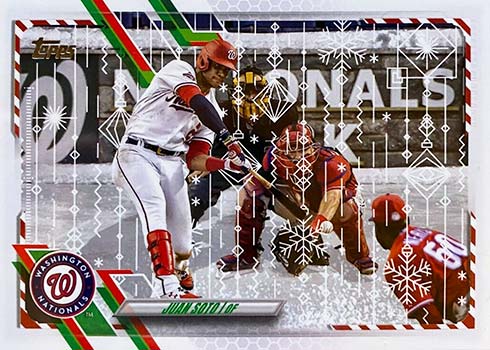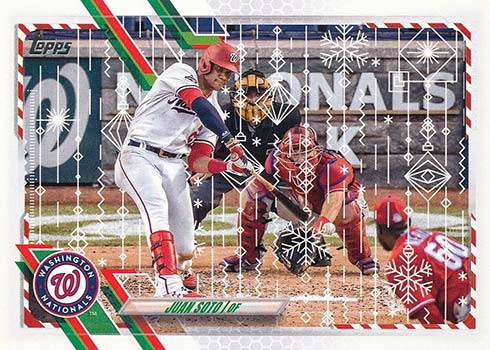 HW105 Joey Bart, San Francisco Giants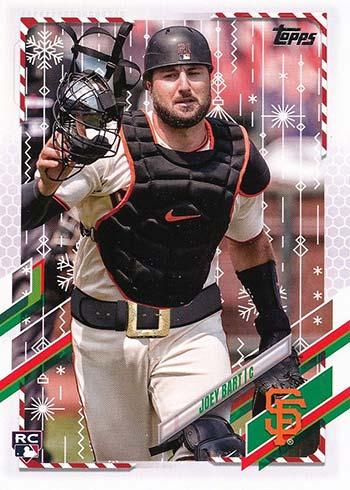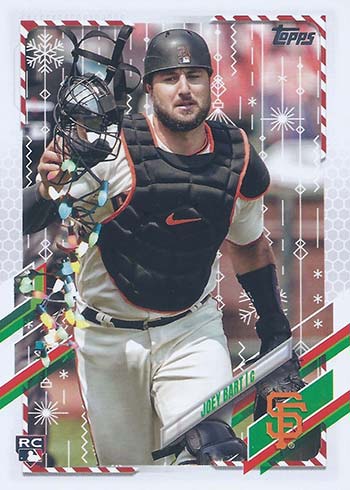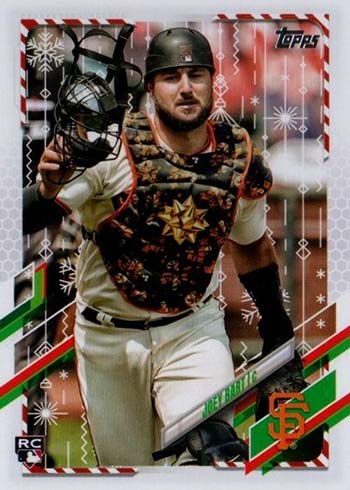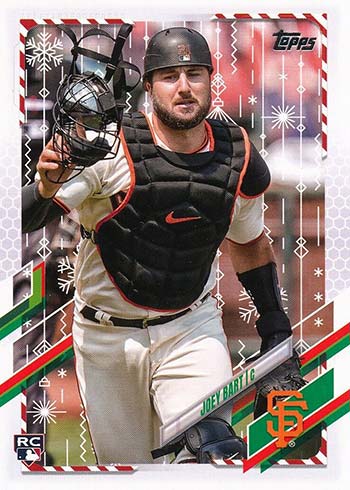 HW106 Dylan Carlson, St. Louis Cardinals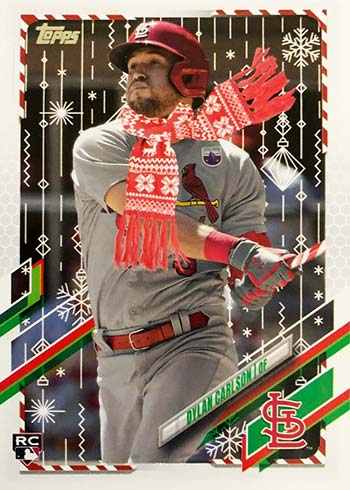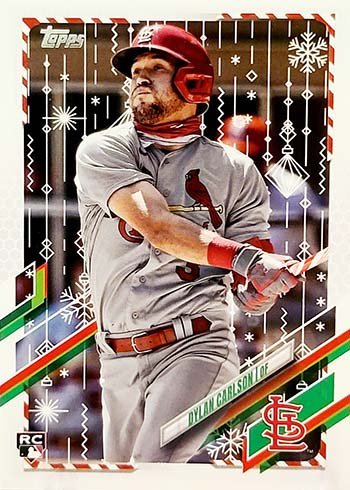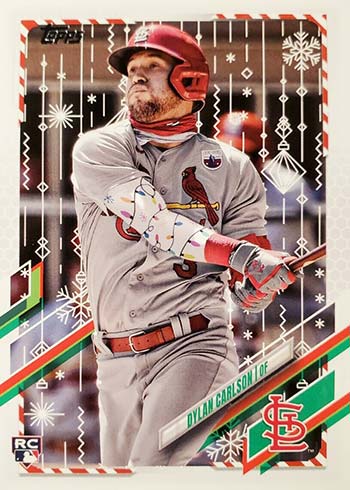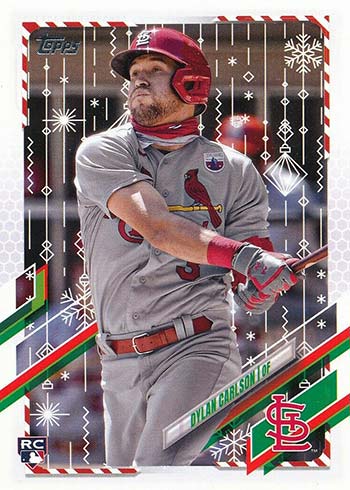 HW113 Matt Chapman, Oakland Athletics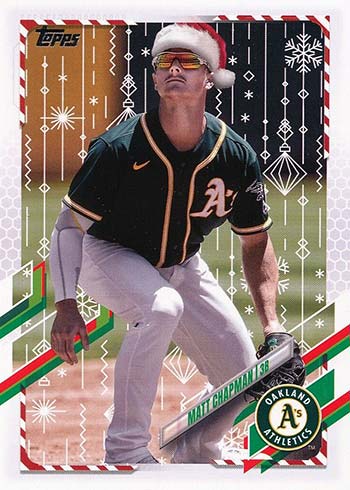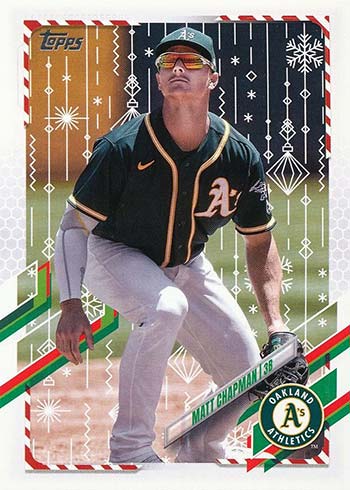 HW115 Pete Alonso, New York Mets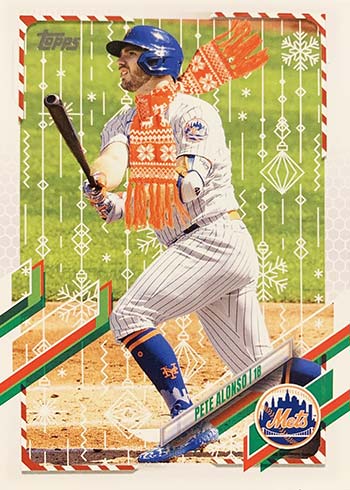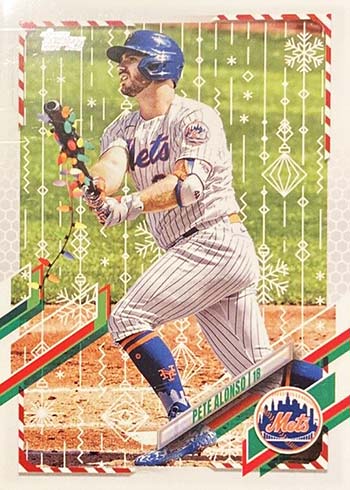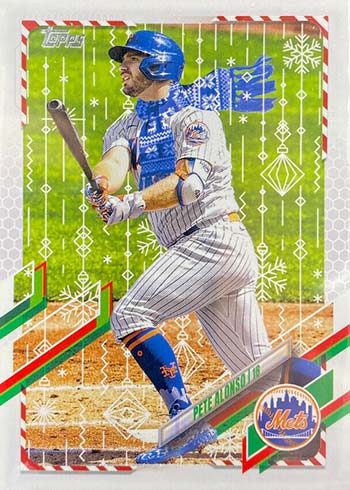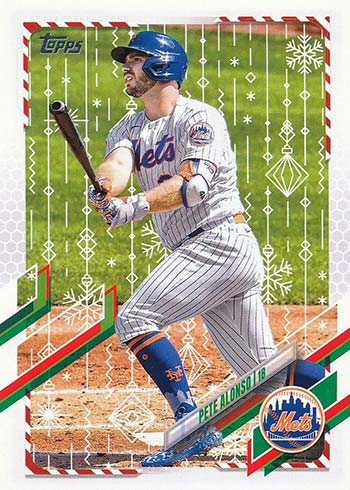 HW117 Kyle Lewis, Seattle Mariners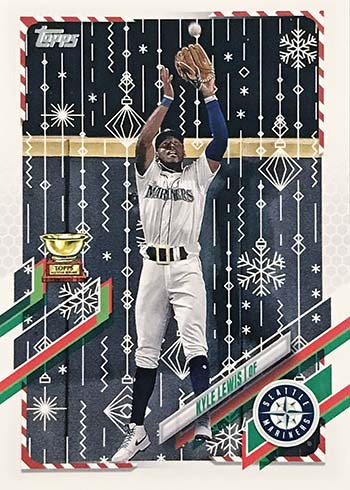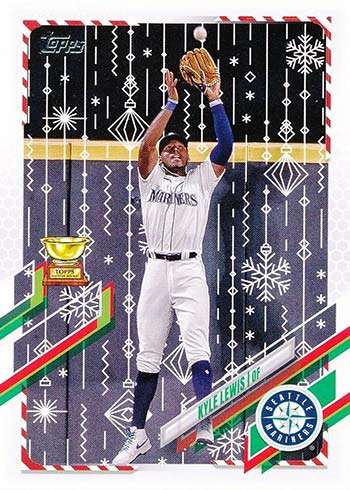 HW125 Max Kepler, Minnesota Twins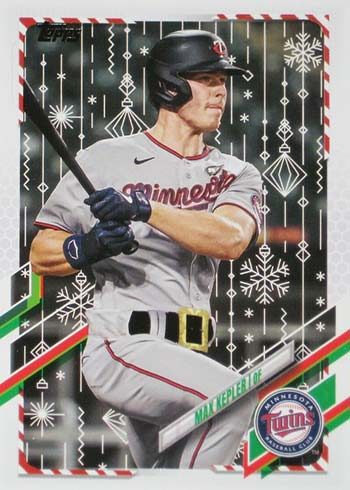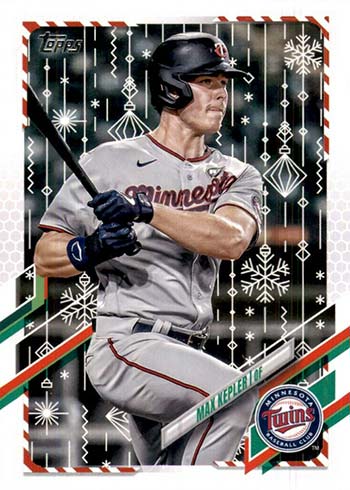 HW126 Joey Votto, Cincinnati Reds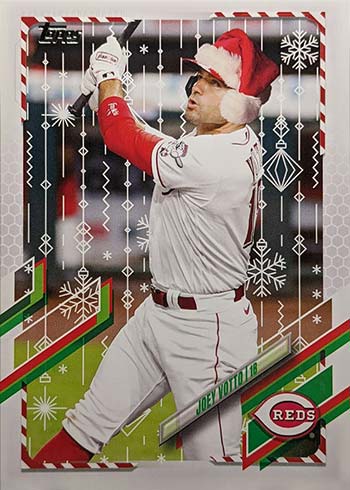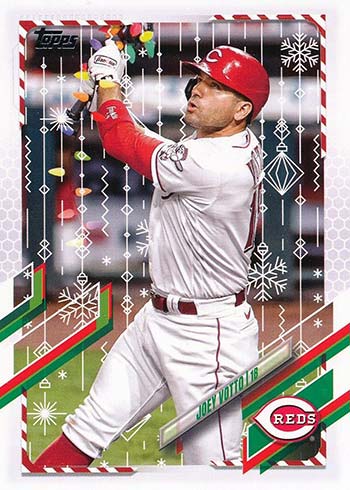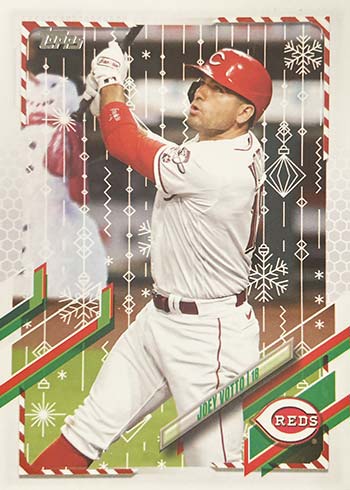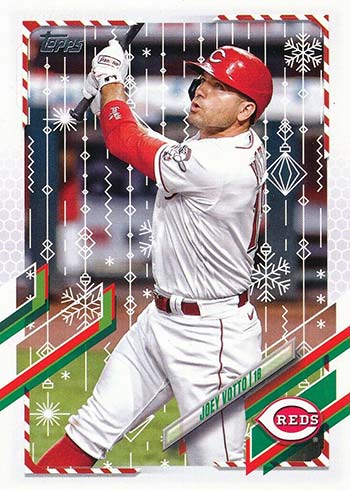 HW128 Luis Robert, Chicago White Sox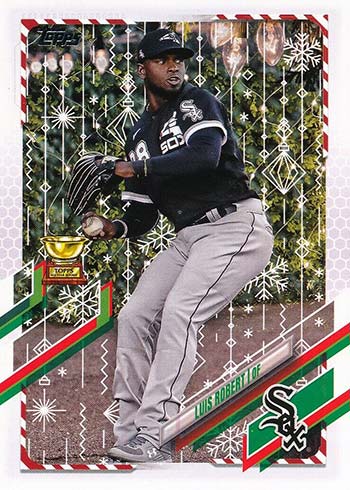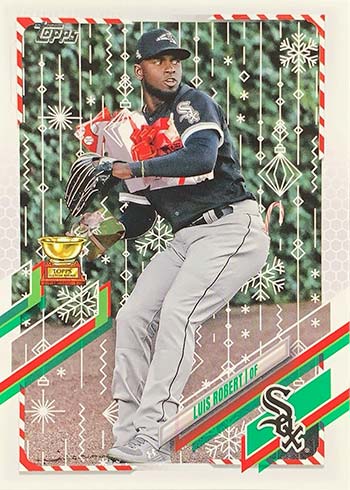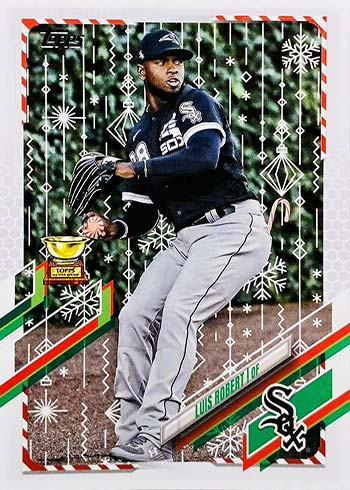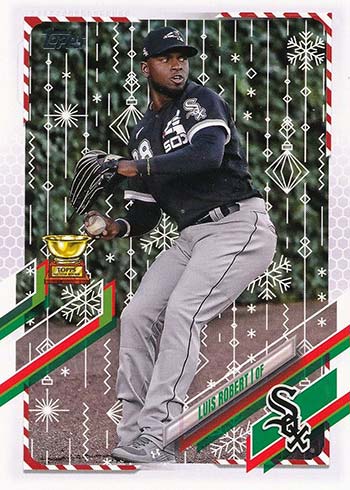 HW129 Paul Goldschmidt, St. Louis Cardinals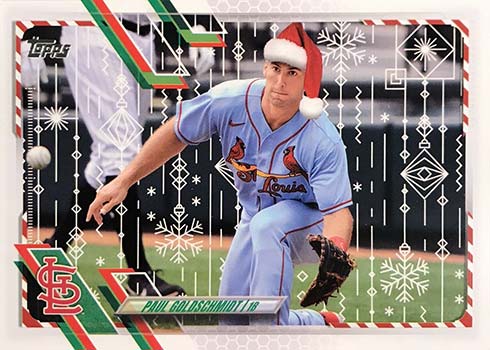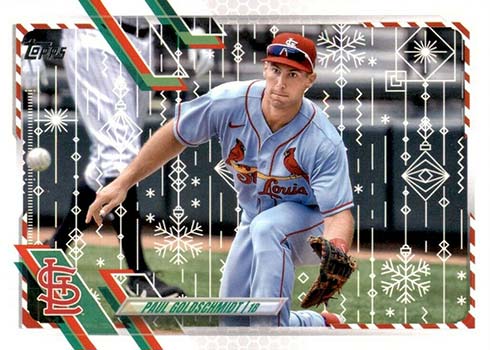 HW130 Shane Bieber, Cleveland Indians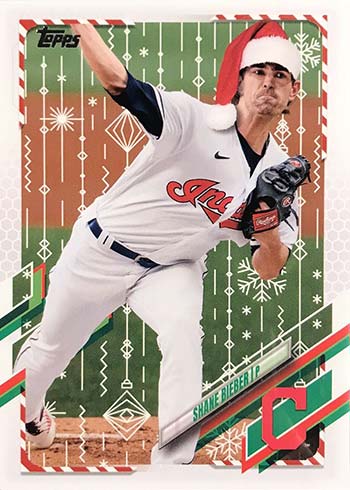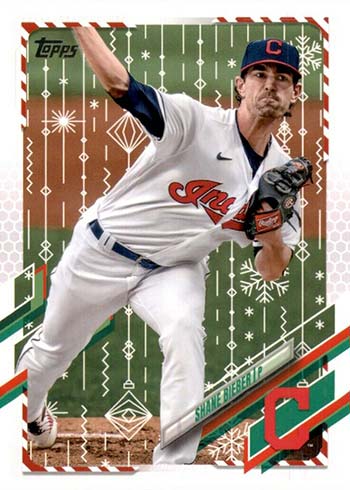 HW135 Jo Adell, Los Angeles Angels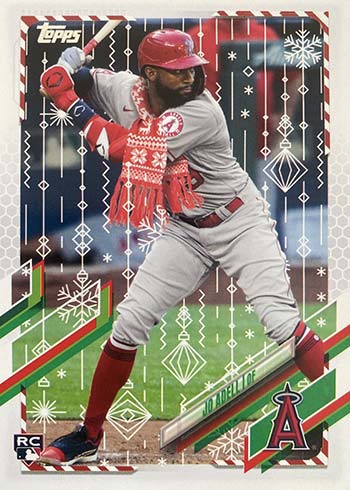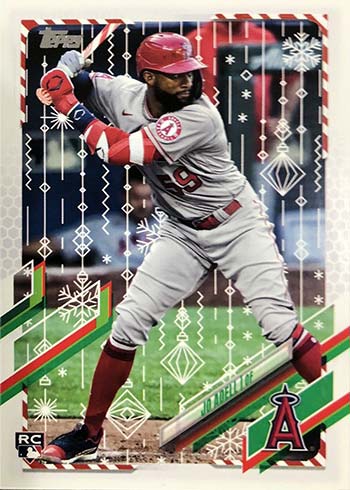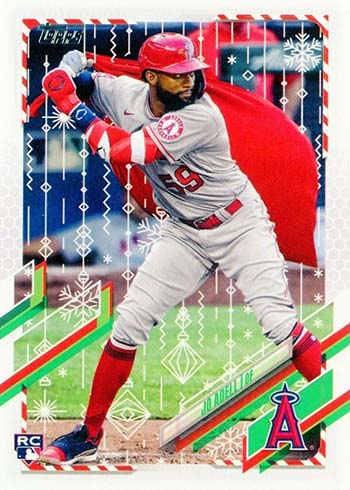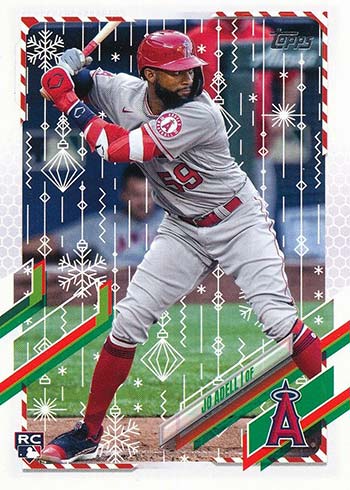 HW148 Ketel Marte, Arizona Diamondbacks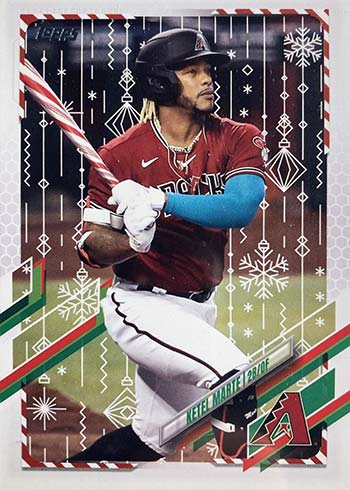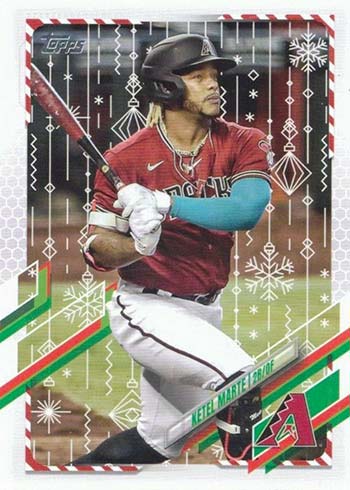 HW150 Mookie Betts, Los Angeles Dodgers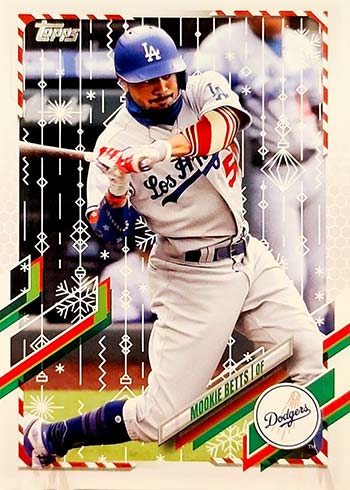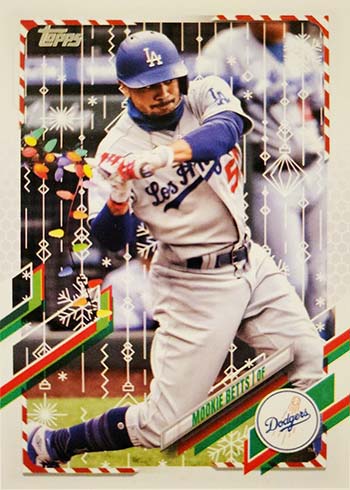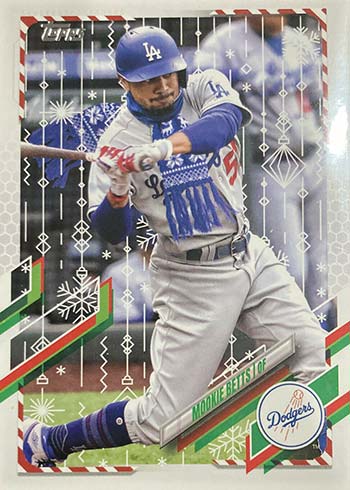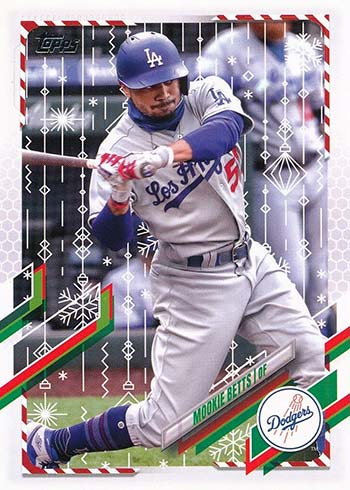 HW153 Manny Machado, San Diego Padres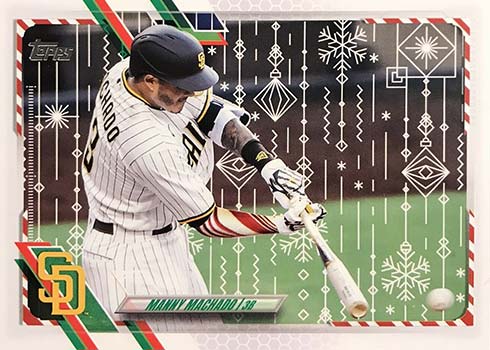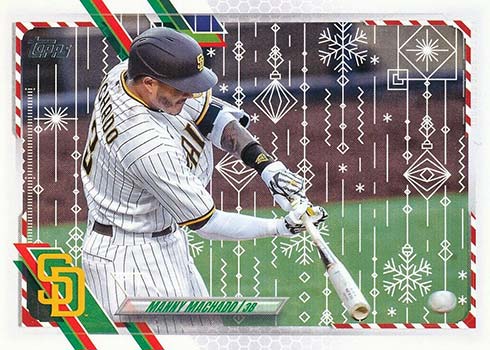 HW167 Kris Bryant, San Francisco Giants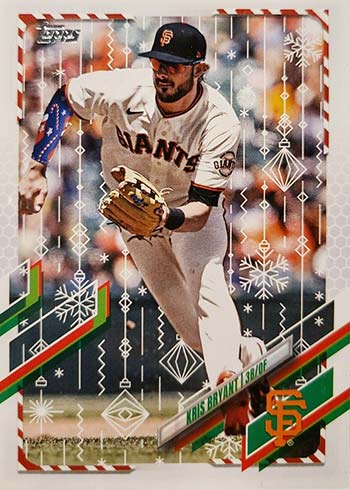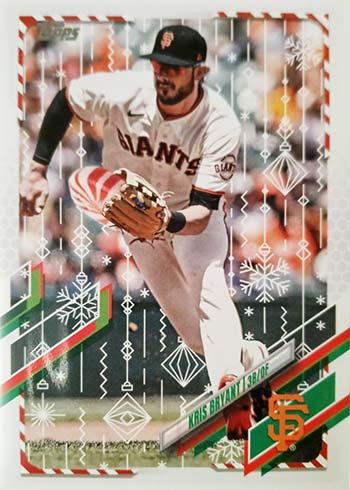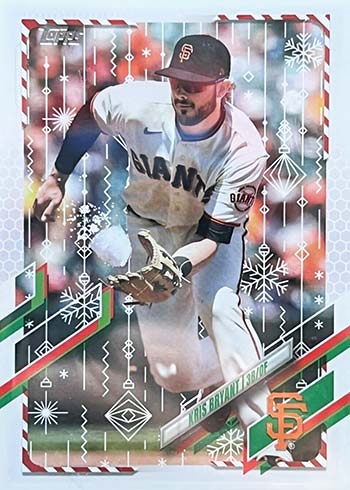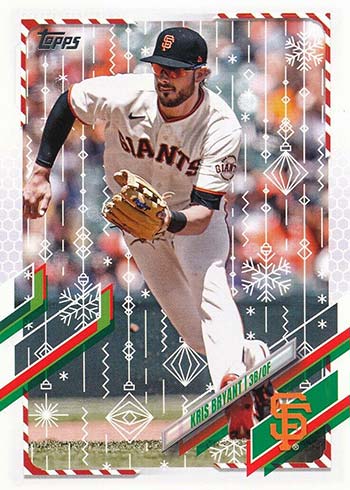 HW171 Max Scherzer, Los Angeles Dodgers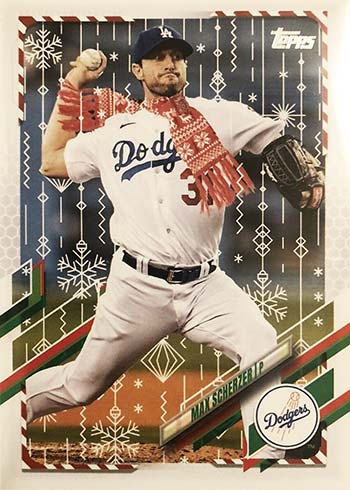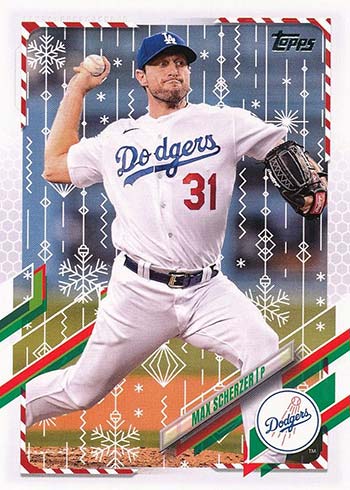 HW174 Ryan Mountcastle, Baltimore Orioles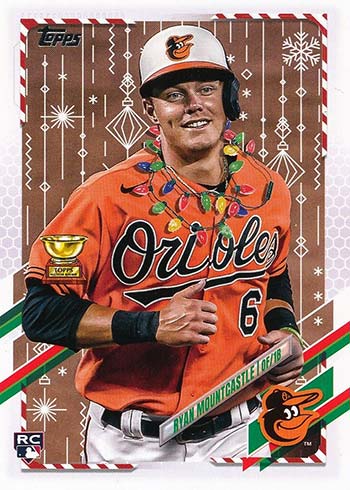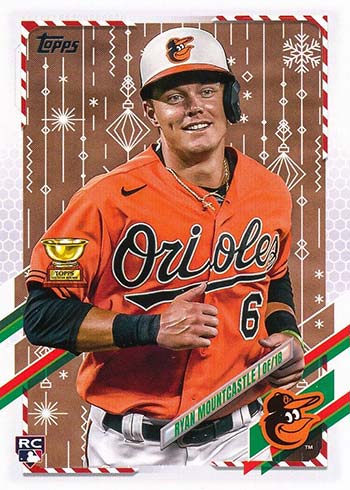 HW183 Eloy Jimenez, Chicago White Sox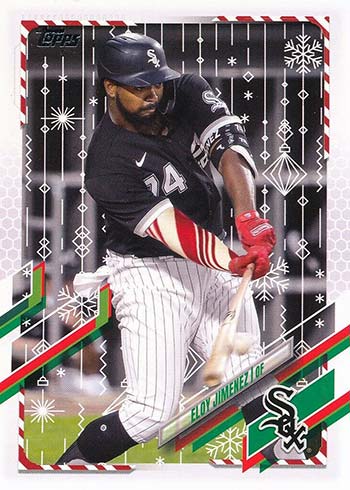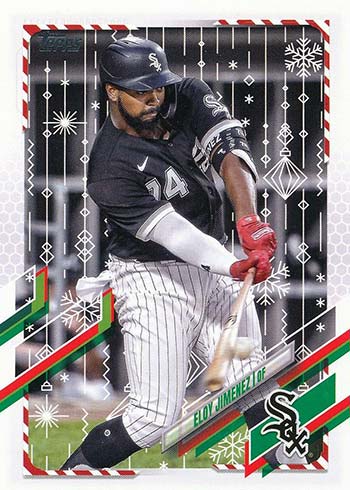 HW184 Corey Seager, Los Angeles Angels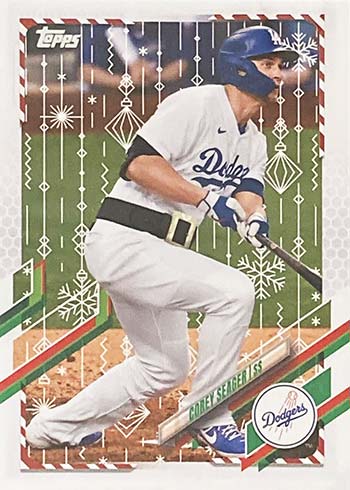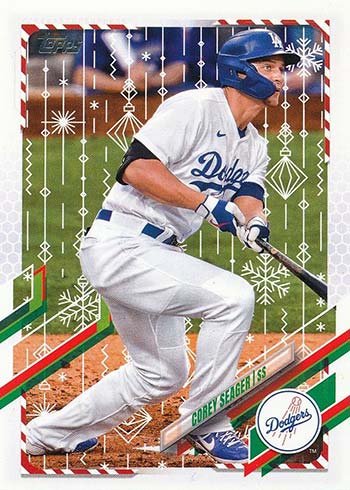 HW185 Ke'Bryan Hayes, Pittsburgh Pirates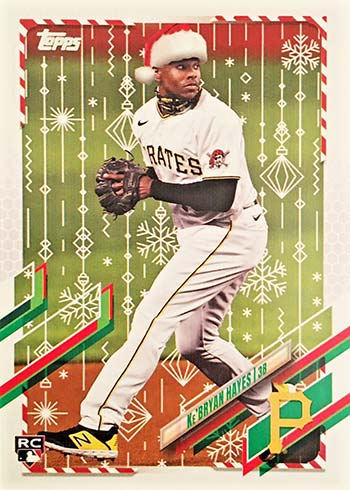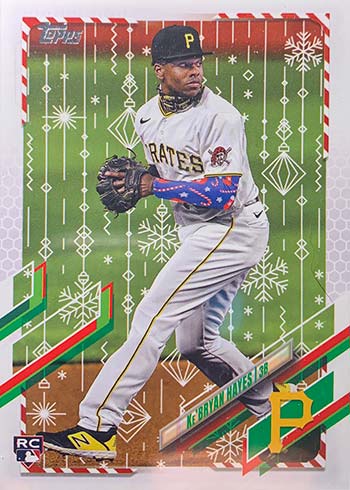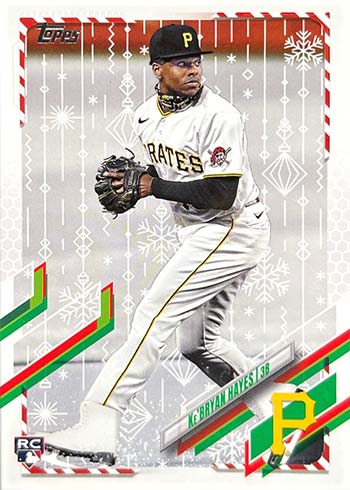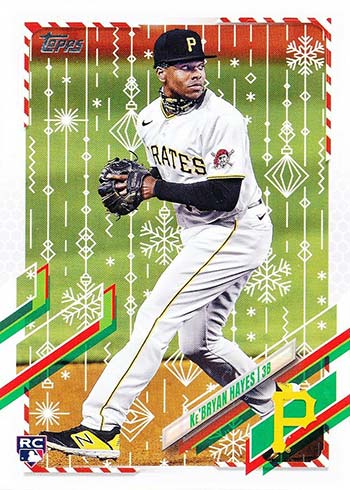 HW195 Alex Bregman, Houston Astros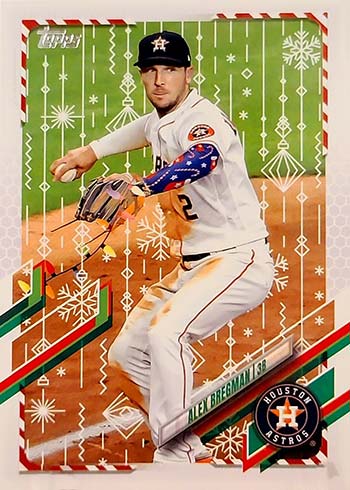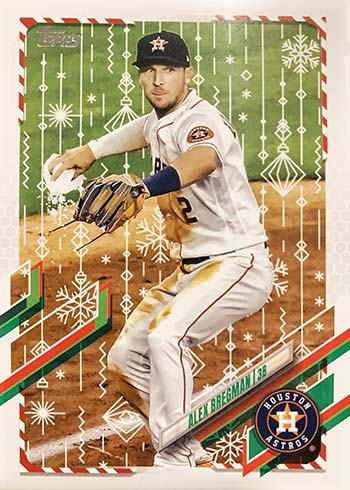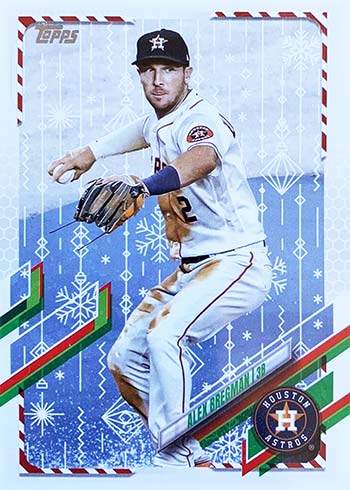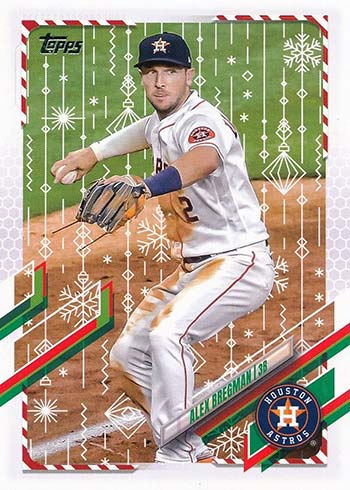 HW196 Trevor Story, Colorado Rockies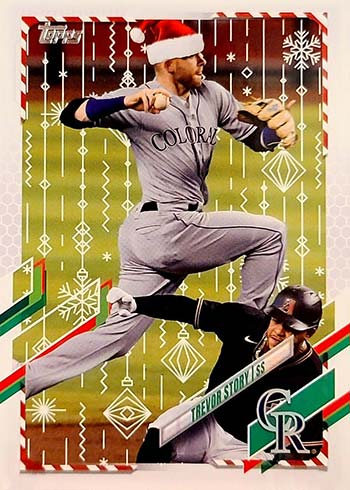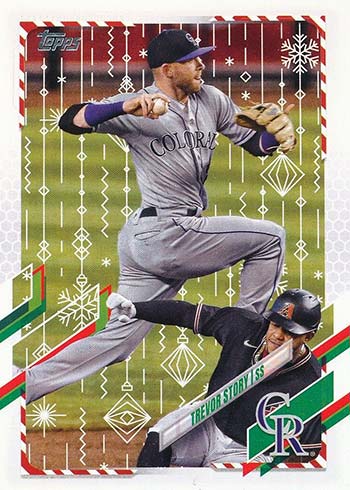 HW200 Ronald Acuna Jr., Atlanta Braves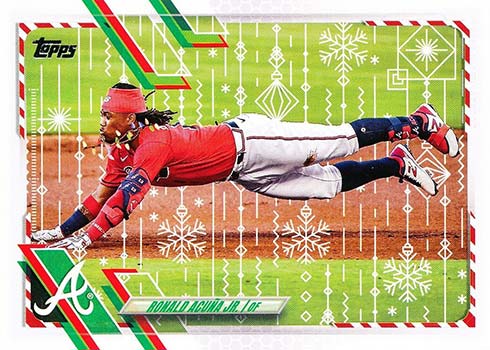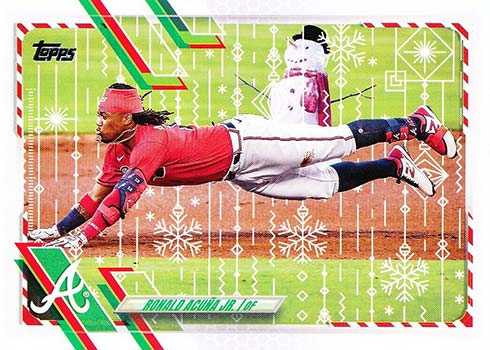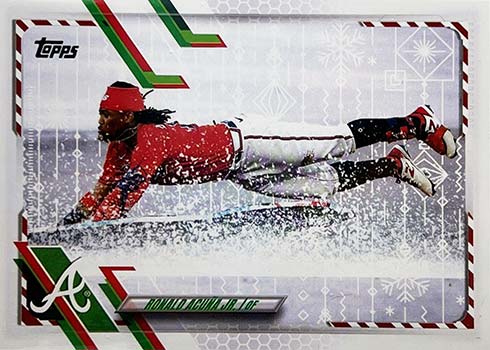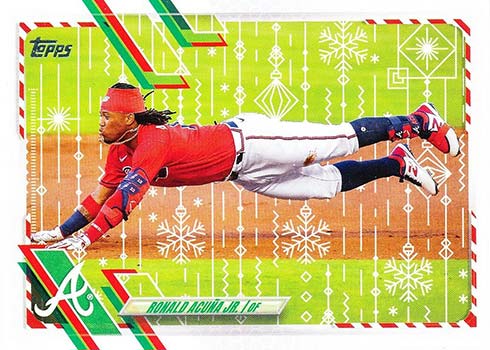 HW205 Jose Ramirez, Cleveland Indians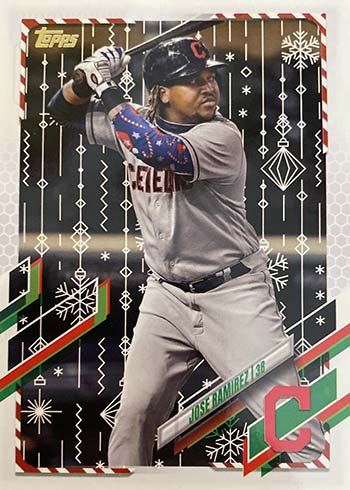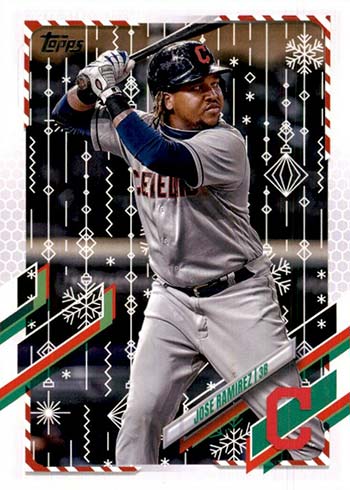 HW206 Randy Arozarena, Tampa Bay Rays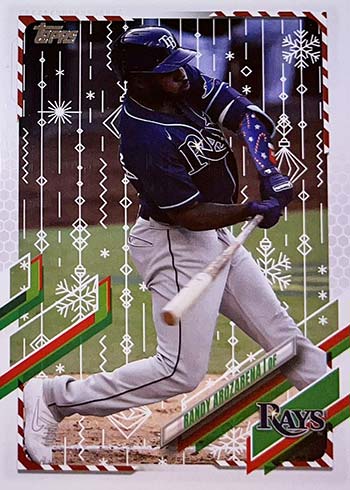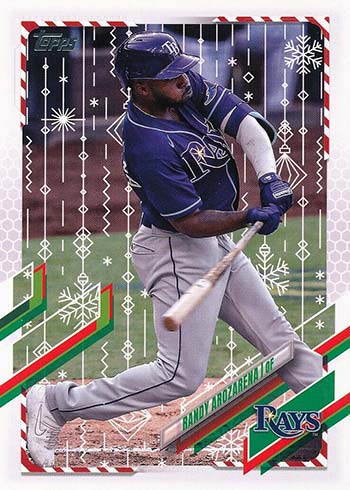 HW212 Alec Bohm, Philadelphia Phillies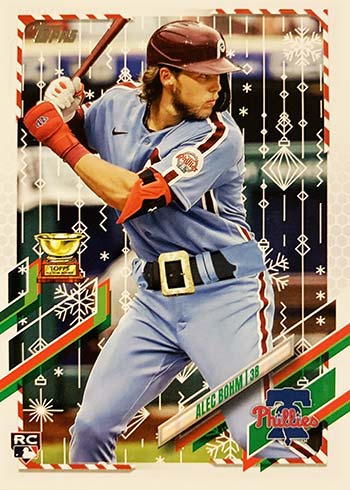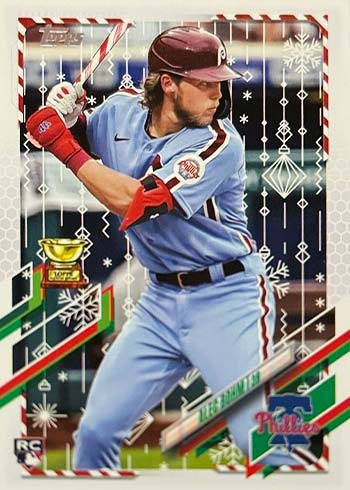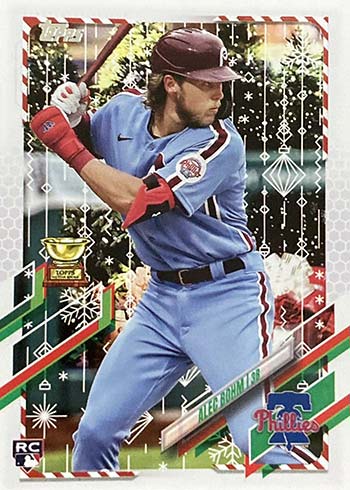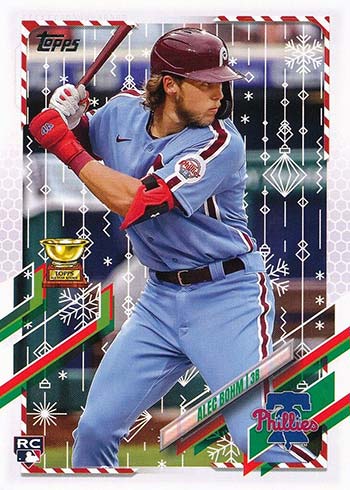 HW220 Gerrit Cole, New York Yankees