2021 Topps Garbage Pail Kids Food Fight Details
For its first major release of 2021, the GPK gang have got the munchies. 2021 Topps Garbage Pail Kids Food Fight raids the fridge, the cupcoard, the grocery store and plenty of places in between.
Sticking with recent years, both hobby and hobby collector configurations, each with its own assortment of cards and exclusives. Hobby display boxes take a more basic approach while collector boxes feature more inserts and the promise of either an autograph, sketch card or patch card.
2021 Topps Garbage Pail Kids Food Fight Checklist Overview
The base set is a 200-card affair with 100 different food-centric gags and characters, each with the usual A-B name variations.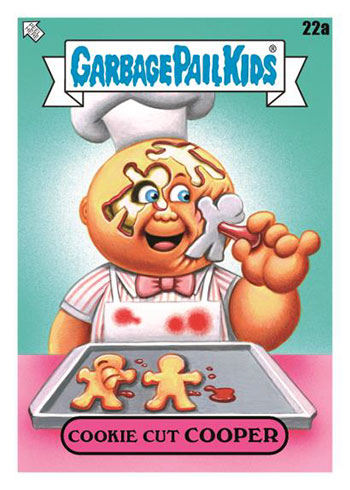 Parallels come in several different colors, each with a themed (and long) name. Booger Green are one per hobby display pack. Hobby collector packs come with a Pepper Black card. Retail exclusives include Jelly Purple (1 per fat pack) and Mustard Yellow (1:5 blaster packs). Parallels round out with Spit in Your Food Blue (/99, display boxes and retail only), Saucy Red (/75, hobby collector only), Fool's Gold (/50) and one-of-one Printing Plates. Artist Autographs can also be found with on-card signatures.
Inserts
The 2021 GPK Food Fight checklist has some additional inserts. Like the parallels, there's a little juggling as to what pack types to find them in.
You Are What You Eat depicts GPK characters as food. These are only in display boxes.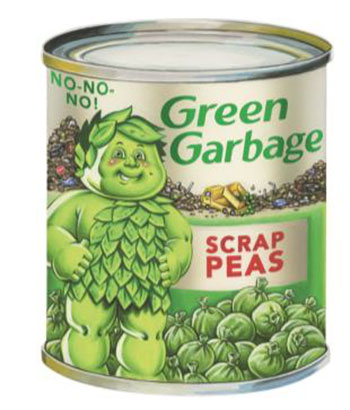 Hobby collector inserts include GPK Food Wacky Packages, which are one per box. There's also Wacky Packages Jumbo Patch cards, which are considered one of the product's premium inserts.
Inside each collector box is a special bonus pack that has a pair of Mini Magnets. The full set of these has two dozen magnets.
The growing world of cooking shows and celebrity chefs get skewered in the aptly titled Celebrity Chefs. These are three per retail blaster value box. Another retail exclusive is The Cereal Aisle, which reimagines classic breakfast characters as GPKs. Two of these are in each fat pack.
Sketch cards come in a few forms. Regular cards with original GPK art are in hobby display packs. Shaped and three-panel Triptych Sketch Cards are hobby collector only. Loaded Sketch Puzzles and Panoramic Sketch Cards are only in certain retail configurations.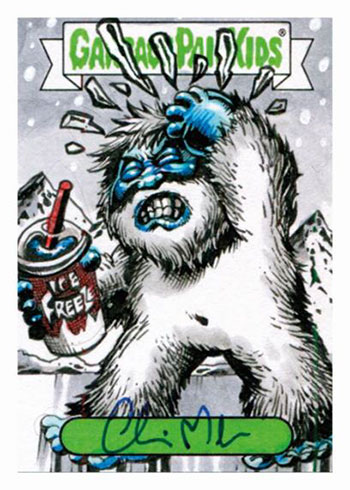 2021 Topps Garbage Pail Kids Food Fight trading cards at a glance:
Cards per pack: Hobby – 8, Hobby Collector – 8
Packs per box: Hobby – 24, Hobby Collector – 24
Boxes per case: Hobby – 8, Hobby Collector – 8
Set size: 200 cards
Release date: January 20, 2021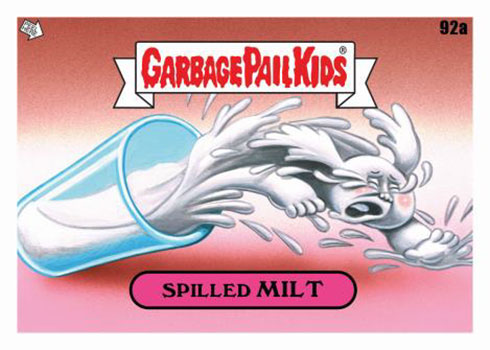 What to expect in a hobby box:
Booger Green Parallels – 24
What to expect in a hobby collector box:
Autographs, Sketch Cards or Manufactured Patch Cards – 1
GPK Food Wacky Packages – 1
Pepper Black Parallels – 24
Magnet Cards – 2 (bonus pack)
The full 2021 Topps Garbage Pail Kids Food Fight checklist will be added as soon as it's available, likely shortly before the set's release.