2021 Topps Chrome Baseball Variations Guide
The 2021 Topps Chrome Baseball variations are sticking with Refractors. While the SP and SSP cards still switch the photos around from the regular ones, all are done as Refractors. This has been the case for the brand for a few years now. It makes the inserts stealth, but a little less so than other brands.
2021 Topps Chrome Baseball has two levels of variations. Short Prints (SP) are the more common of the two. That doesn't mean they're easy, though. SP Variations land 1:529 hobby and 1:680 blaster packs. Super Short Print Variations (SSP) are extremely tough, falling 1:18,362 hobby and 1:23,141 in blasters.
SP Variations also have five levels of colored Refractors:
Green Refractors – /99
Gold Refractors – /50
Orange Refractors – /25
Red Refractors – /5
Superfractors – 1/1
2021 Topps Chrome Baseball Variations Codes
Want to use codes to speed up the variation-spotting process? It works here. Like most other Topps variations, look at the CMP code on the back in the fine print. These are the code endings to look for to tell base from SP and SSP cards:
Base – 310
SP – 350
SSP – 356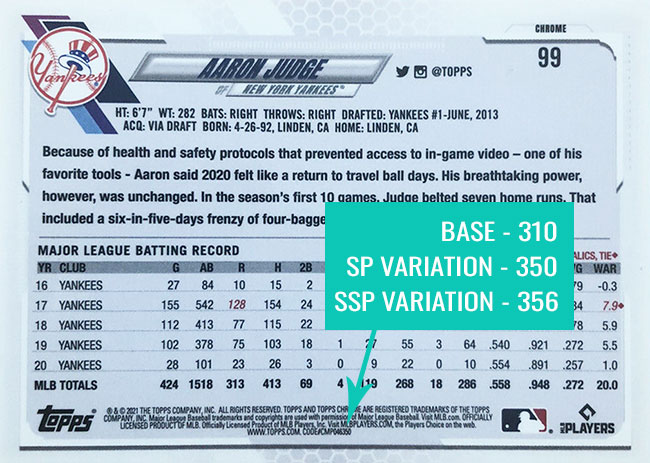 Perhaps an easier way is in the social media area next to the player's name. Refractors say "Refractor" underneath. Variations, which are done on Refractor stock, do not.
It's also worth noting that a special version of the 2021 Topps Baseball factory set has exclusive Chrome variations. The easy way to tell those from the ones inserted in 2021 Topps Chrome Baseball packs is on the back. Above the card number at the top the factory set versions say "Complete Set." 2021 Topps Chrome Baseball variations say "Chrome."
2021 Topps Chrome Baseball Variations Checklist
Here's a quick list of all the 2021 Topps Chrome Baseball SP and SSP cards (SSPs are noted). If you're look a particular card, click on the link to see what's available on eBay.
1 Fernando Tatis Jr.
10 Jarred Kelenic – SSP
11 Pete Alonso
18 Christian Yelich
27 Mike Trout
27 Mike Trout – SSP
50 Ronald Acuña Jr.
63 Ryan Mountcastle
79 Nick Madrigal
84 Nolan Arenado
95 Ted Williams – SSP
99 Aaron Judge
99 Babe Ruth – SSP
100 Mookie Betts
100 Mookie Betts – SSP
109 Joey Bart
119 Alec Bohm
134 Bryce Harper
140 Dylan Carlson
142 Jo Adell
142 Jo Adell – SSP
150 Juan Soto
170 Alex Kirilloff
178 Cristian Pache
191 Ke'Bryan Hayes
200 Cody Bellinger
2021 Topps Chrome Baseball Variations Gallery
Missing images will be added as they become available.
1 Fernando Tatis Jr., San Diego Padres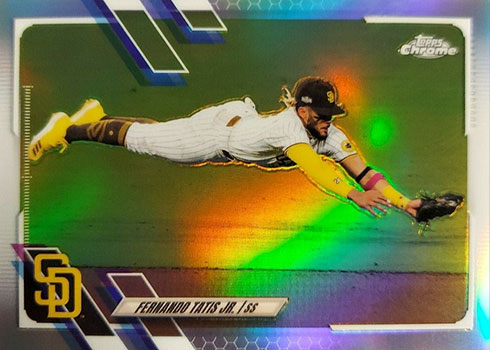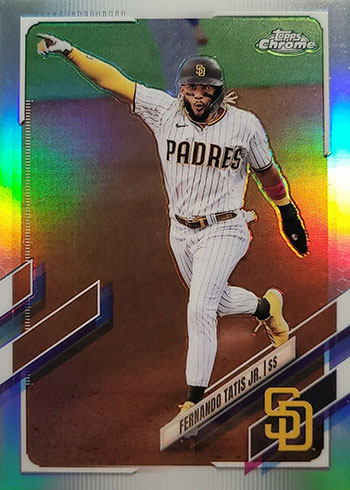 10 Jarred Kelenic, Seattle Mariners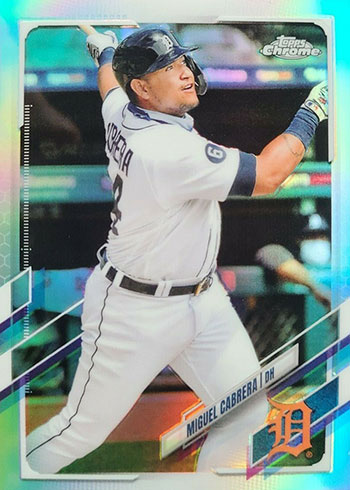 11 Pete Alonso, New York Mets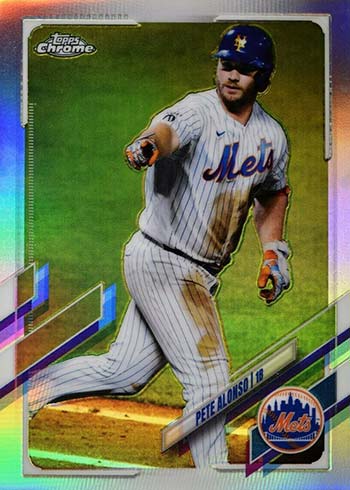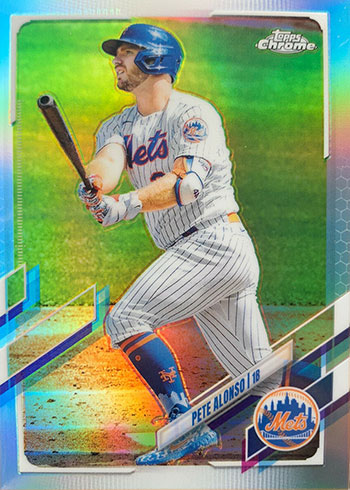 18 Christian Yelich, Milwaukee Brewers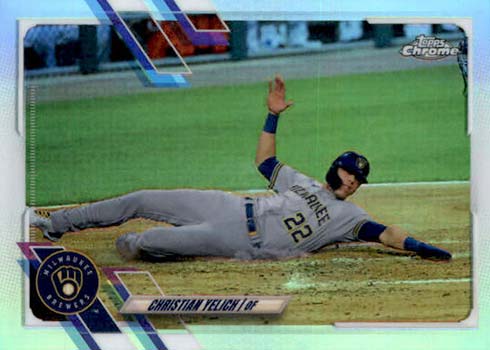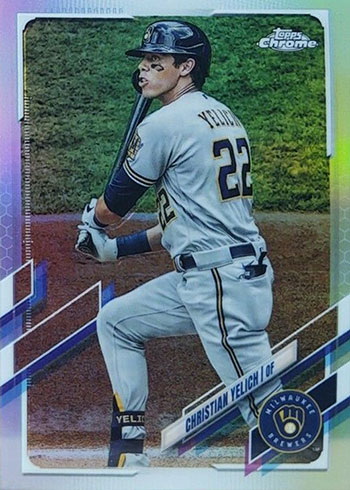 27 Mike Trout, Los Angeles Angels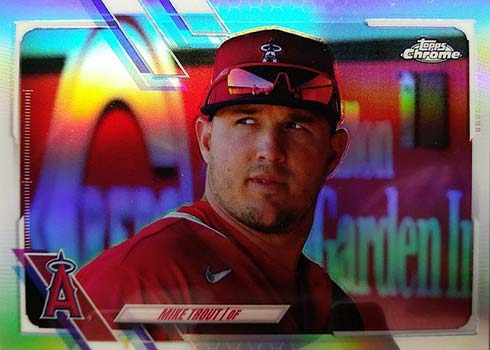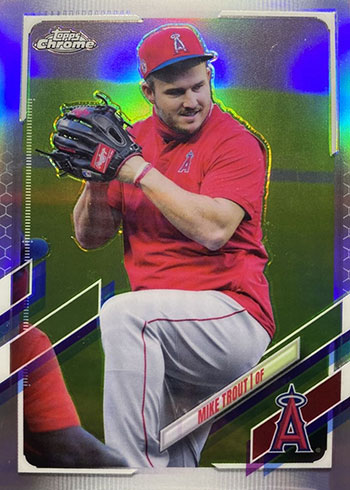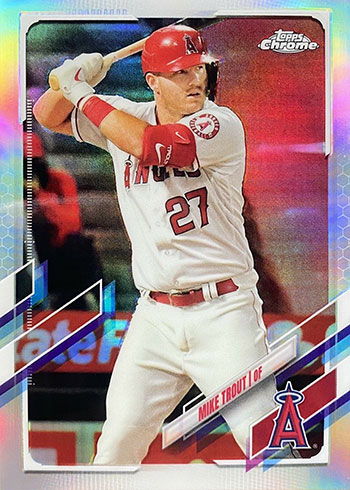 50 Ronald Acuña Jr., Atlanta Braves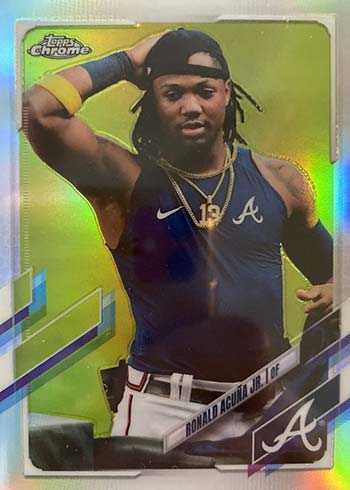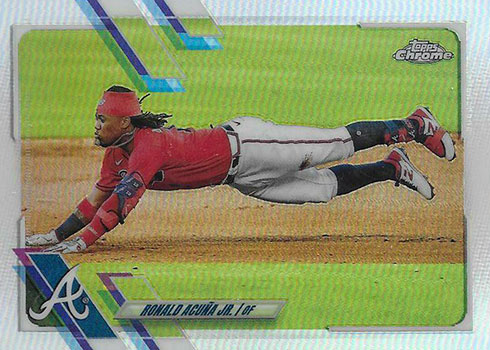 63 Ryan Mountcastle, Baltimore Orioles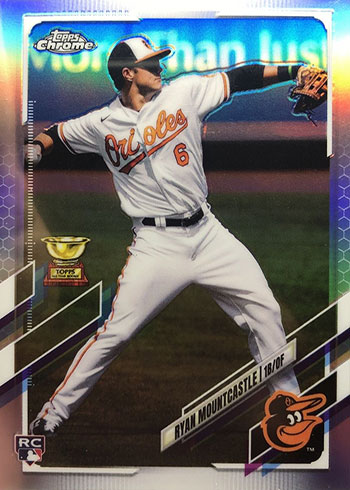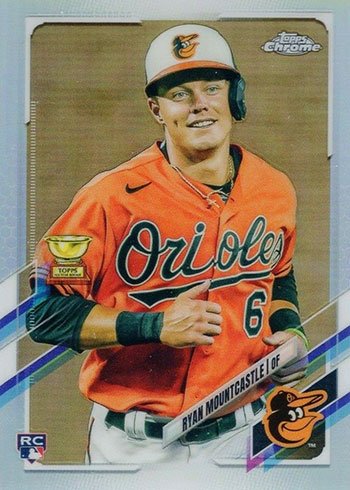 79 Nick Madrigal, Chicago White Sox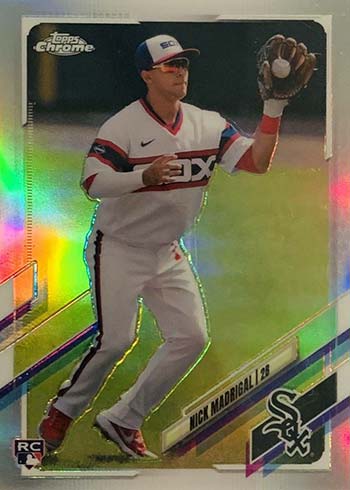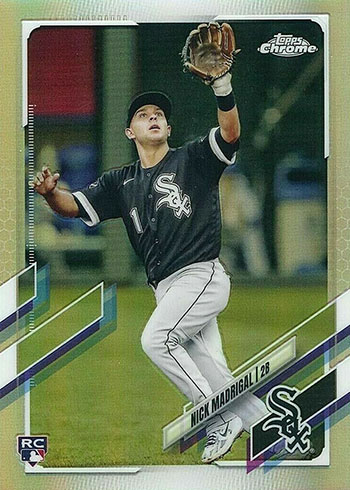 84 Nolan Arenado, St. Louis Cardinals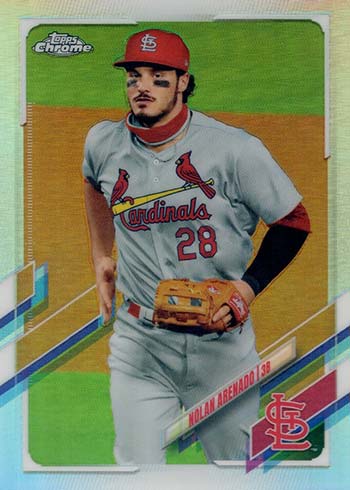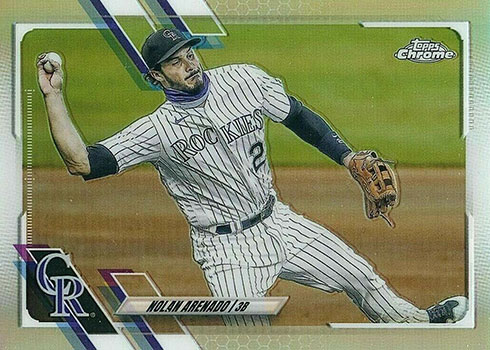 95 Ted Williams, Boston Red Sox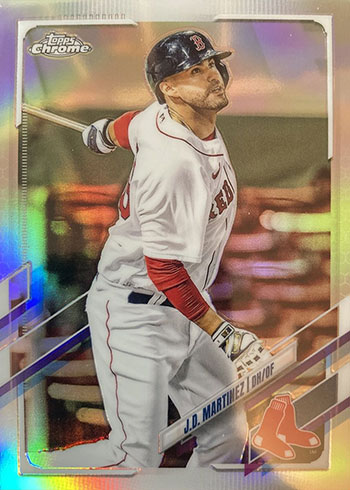 99 Aaron Judge, New York Yankees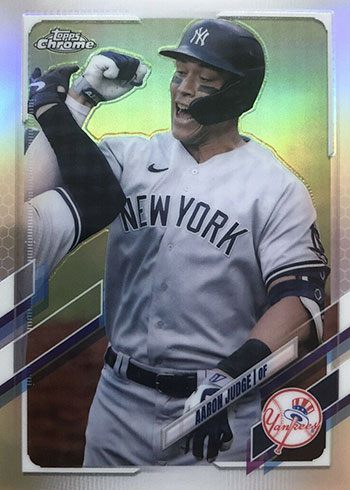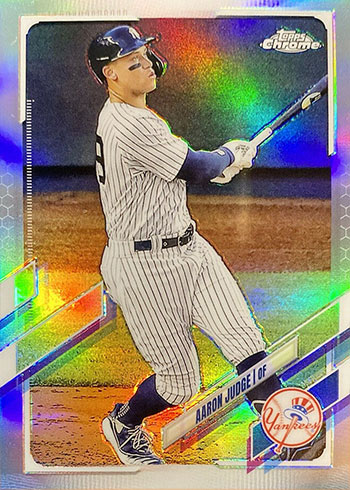 99 Babe Ruth, New York Yankees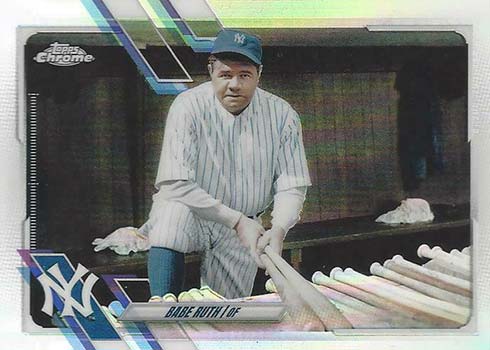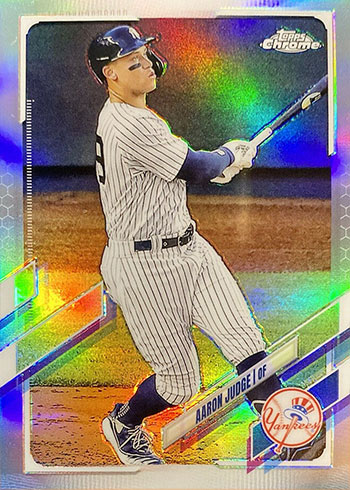 100 Mookie Betts, Los Angeles Dodgers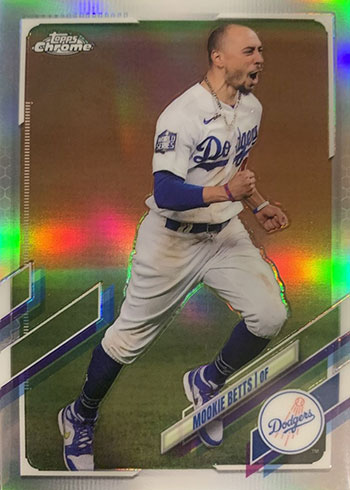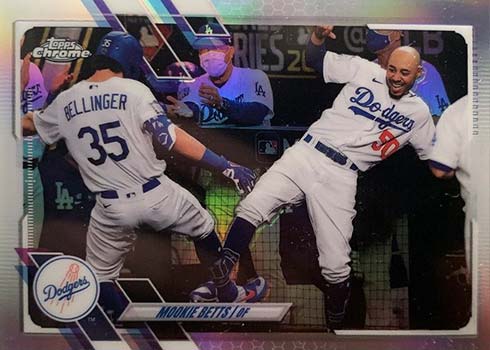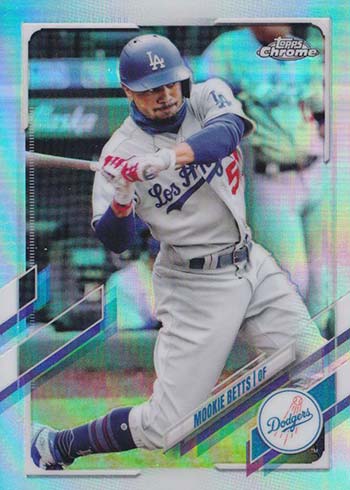 109 Joey Bart, San Francisco Giants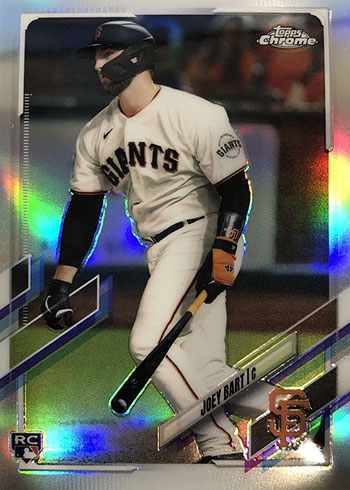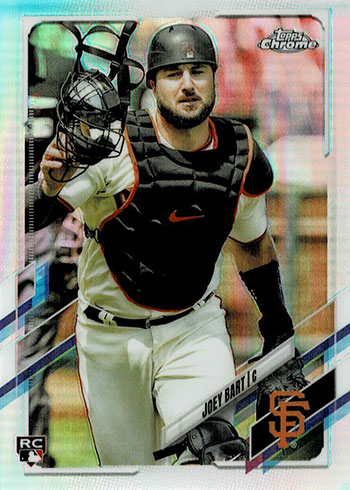 119 Alec Bohm, Philadelphia Phillies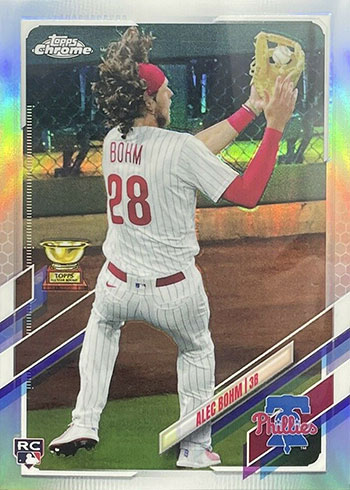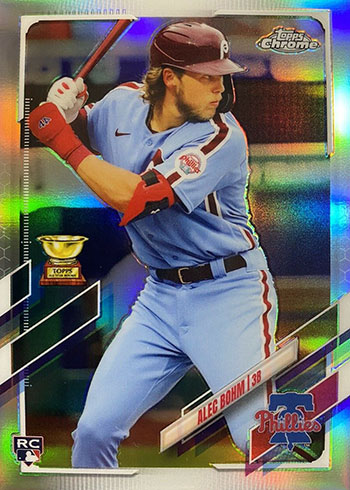 134 Bryce Harper, Philadelphia Phillies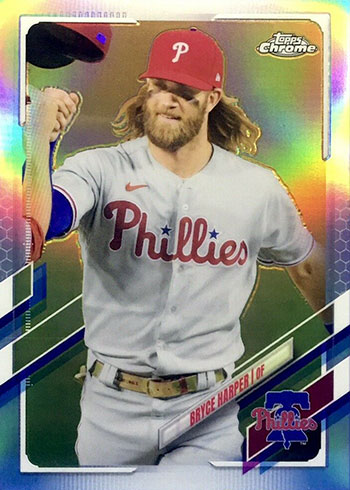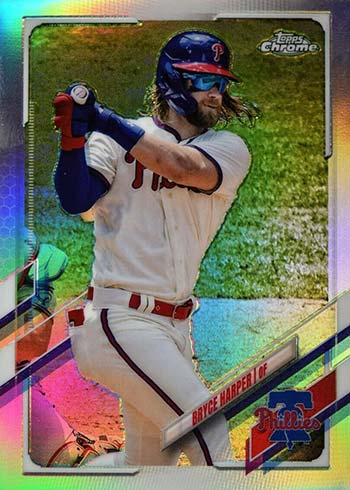 140 Dylan Carlson, St. Louis Cardinals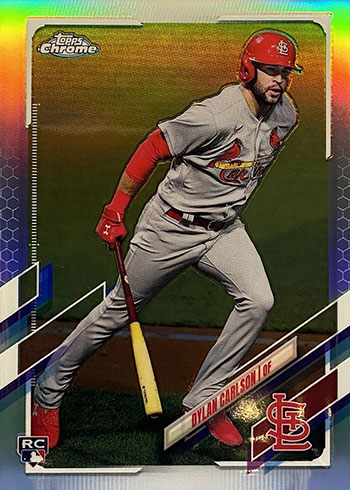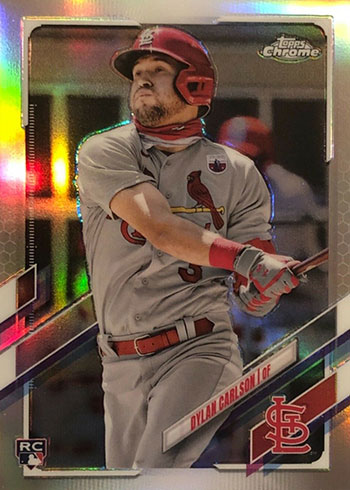 142 Jo Adell, Los Angeles Angels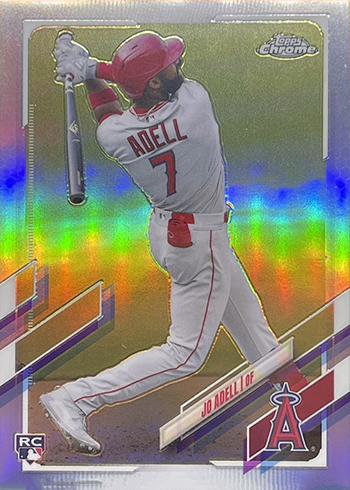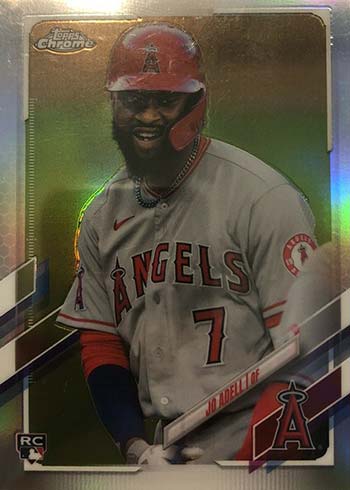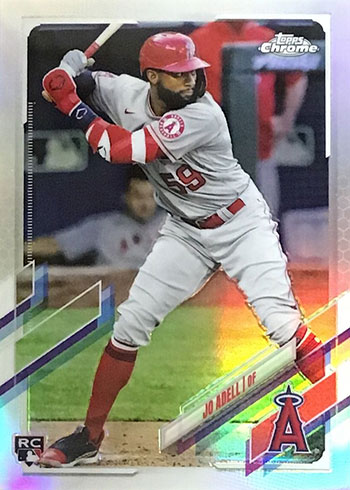 150 Juan Soto, Washington Nationals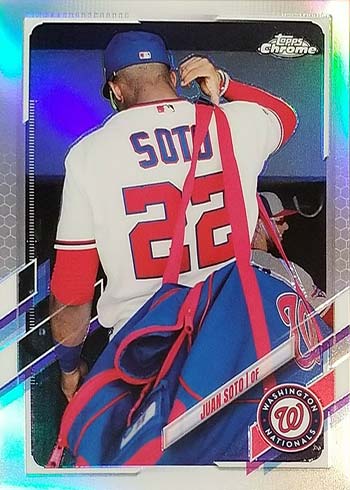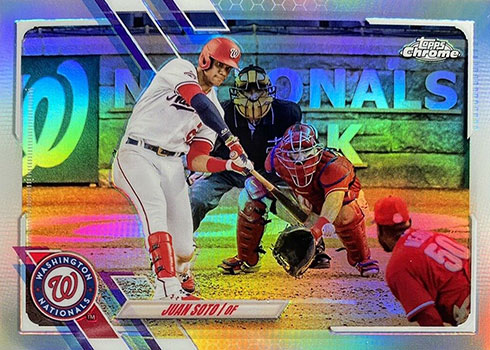 170 Alex Kirilloff, Minnesota Twins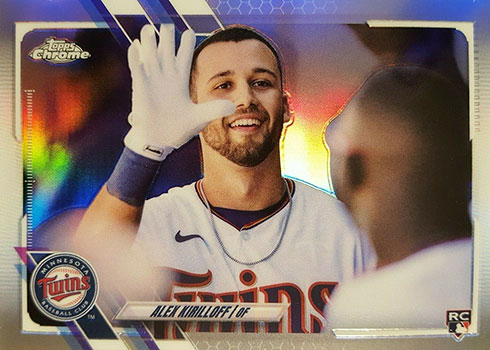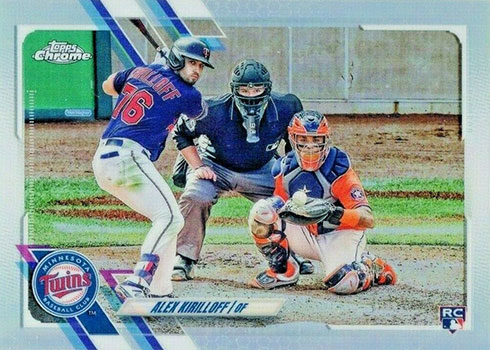 178 Cristian Pache, Atlanta Braves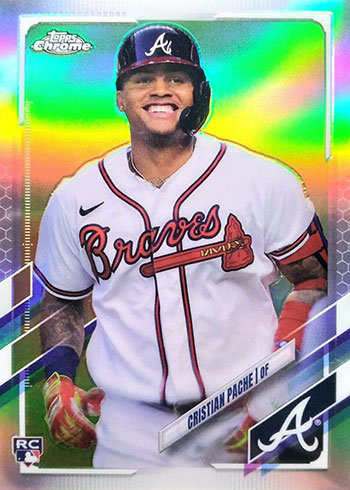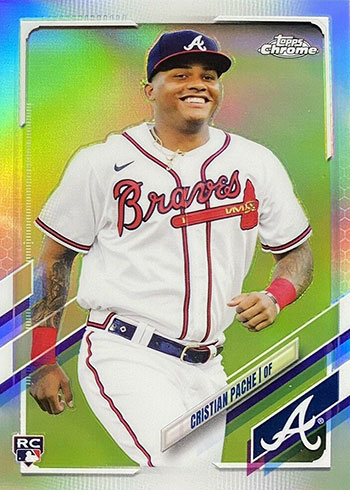 191 Ke'Bryan Hayes, Pittsburgh Pirates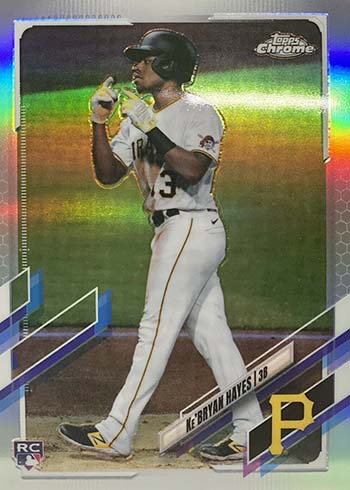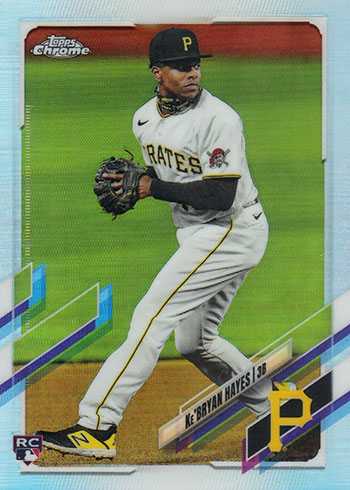 200 Cody Bellinger, Los Angeles Dodgers