2021 Topps Baseball Factory Set Rookie Variations Guide
2021 Topps Baseball Factory Set Rookie Variations are a five-card bonus found in retail versions of the box set. These offer up new images — and additional cards — of five of the year's top first-year players: Jo Adell, Joey Bart, Alec Bohm, Dylan Carlson and Cristian Pache.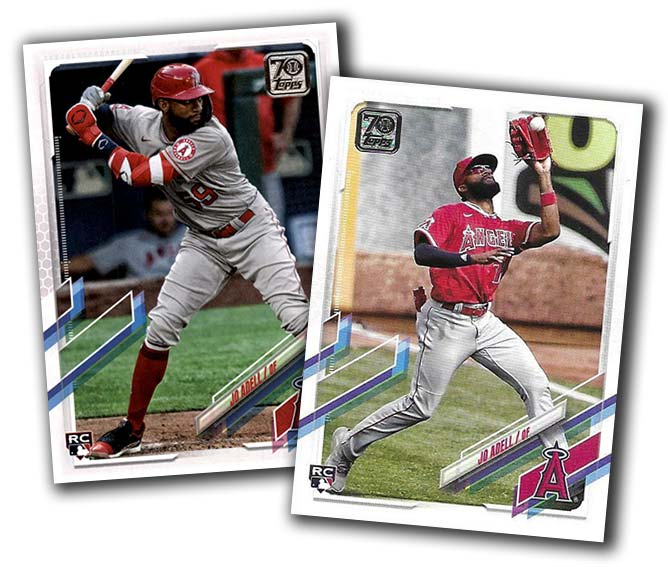 Like recent years, these are included in sets as a bonus cello pack. They do not replace the five regular RCs that are also inside.
The main 2021 Topps Baseball retail factory set comes in a purple box. However, there are usually additional versions that come out that also have the variations. When in doubt, read the box. It has specifics on the bonus cards found in each set type.

Hobby sets have five foil parallels instead.
In typical variation fashion, the idea behind these is that they look like a regular base card but have a different photo.
Factory sets aren't particularly rare so these shouldn't command huge amounts like some SSPs. That said, if you're going to singles route, you need to find someone who's cracking their set. You're not going to find them in the same quantity as base RCs, but don't feel the need to rush out and pay a significant premium. Supply isn't going to completely dry up any time soon.
How to Spot Factory Set Rookie Variations
All five players come from Series 1 and have additional short print variations found in packs. So how do you tell them all apart? The 2021 Topps Baseball Factory Set Rookie Variations have a couple of easy-to-spot giveaways on the back.
For starters, if you've trained yourself to look at the fine print, that works. The CMP code is different for base cards and factory set variations. Here you need to look to the last three digits:
Base – 213
Factory Set Variations – 931
Since all five players are Series 1 cards, their base versions end with 213. The factory set bonus cards end in 931.
An even easier way exists as well. Instead of the fine print, look to the card number at the top of the card back. Base versions say Series 1. Factory Set Rookie Variations, on the other hand, are labelled with "Complete Set." So if you're at a show or shop and see this, it's a fast way to know it's from the factory set and not one of the scarce pack-inserted variations.
2021 Topps Baseball Factory Set Rookie Variations Checklist
The following five cards are included in each 2021 Topps Baseball retail factory set. If you're looking for particular cards, click on the links to see what's currently available on eBay.
12 Joey Bart
43 Jo Adell
187 Cristian Pache
277 Alec Bohm
285 Dylan Carlson
You can also shop for 2021 Topps Baseball Retail Factory Sets on eBay.
2021 Topps Baseball Factory Set Rookie Variations Gallery
12 Joey Bart, San Francisco Giants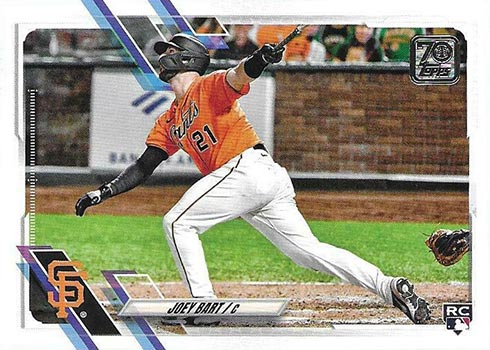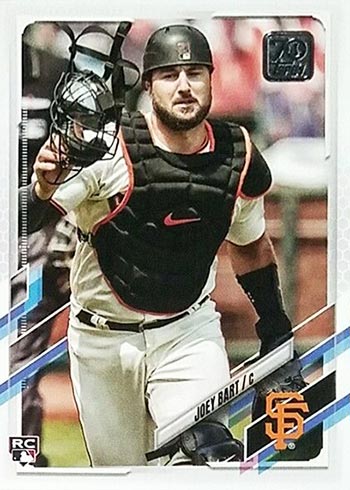 43 Jo Adell, Los Angeles Angels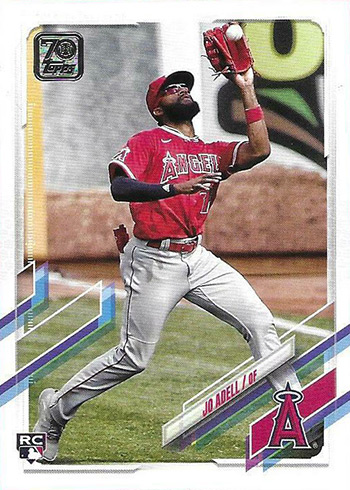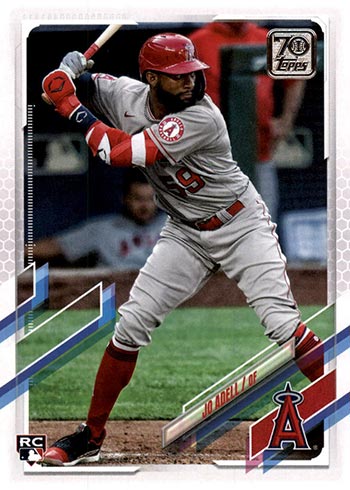 187 Cristian Pache, Atlanta Braves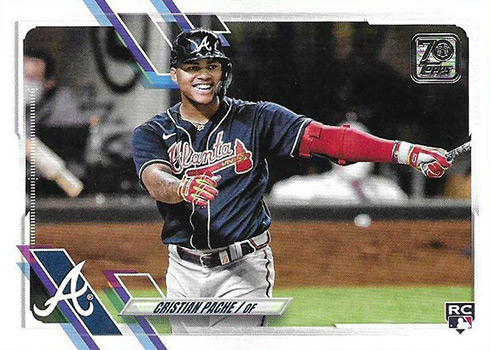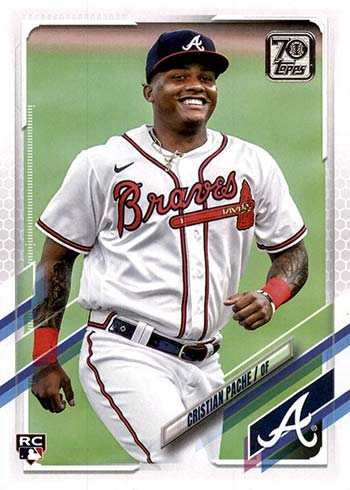 277 Alec Bohm, Philadelphia Phillies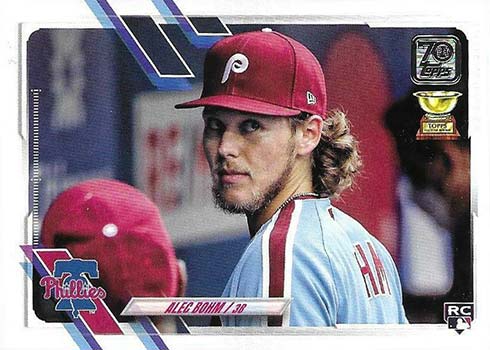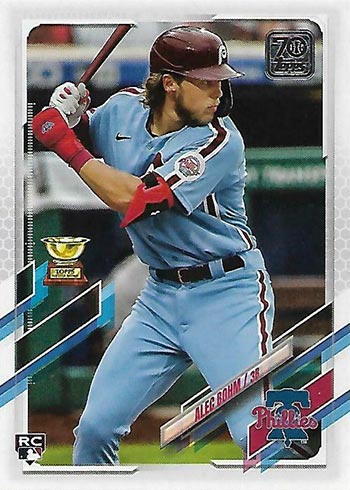 285 Dylan Carlson, St. Louis Cardinals