2021 Topps All-Star Rookie Cup Baseball Checklist, Team Set Lists and Details
When you click on links to various merchants on this site, like eBay, and make a purchase, this can result in this site earning a commission.
2021 Topps All-Star Rookie Cup Baseball is an online-exclusive release that looks back on the history of the company's award. Since 1959, Topps has honored top first-year players with a special award. Although it's not the case for every year, the Rookie Cup has become one of the more recognized notations in the hobby as well.
2021 Topps All-Star Rookie Cup Baseball Checklist Overview
Not surprisingly, players on the checklist cover several decades. From retired stars and legends who won the award to present-day stars who have had the Rookie Cup grace their cards, there's quite a cross section. There are also lots of 2021 rookies who were in contention for the All-Star Rookie Team.
The base set has 100 cards. Looking at it as a whole, it has a Topps Archives feel to it. That's not just because of the mixing of eras. There are lots of fan favorite-type players who had strong starts to their careers but might not have lived up to those early expectations over the long haul.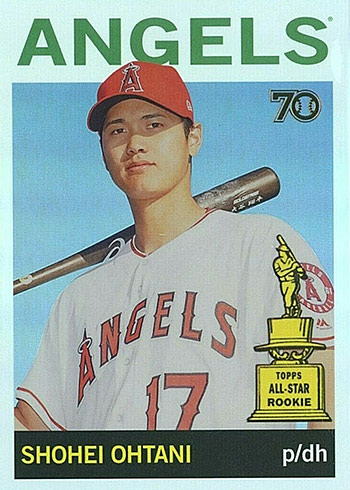 Cards come on foil stock, helping them stand out a little more from other sets like Heritage and Archives that use old designs. There's also the 70th Anniversary logo on the front.
Parallels take a foil route as well:
Holofractor – /99 (1:3 packs)
Gold Foil – /50 (1:5 packs)
Orange Holofractor – /25 (1:6 packs)
Black Foil – /10 1:14 packs)
Red Foil – /5 (1:28 packs)
Foilfractors – 1/1 (1:140 packs)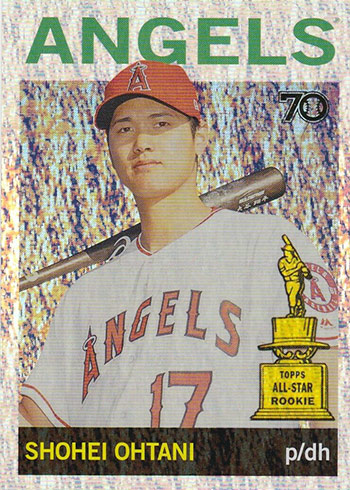 Inserts and Autographs
2021 Topps All-Star Rookie Cup Baseball has a lot of variations. Active players, Hall of Famers and other retired players (dubbed as "Legends" by Topps) get the Image Variations treatment with different photos.
Thirty rookies have Design Variations that offer an alternate trophy. Base cards for these players have the batter trophy. Design Variations use the bowl cup.
On the insert front, there are two additional sets. 1952-59 Topps Rookie Recreates go back in time to before the Rookie Cup's inception and highlights ten greats who would have likely been honorees back in the day.
All-Time Rookie Cup fields a best-of-the-best team of ten.
Autographs combine to land one per box. The checklist includes more than 50 signers that, like the rest of the set, draw from past, present and rookie players.
2021 Topps All-Star Rookie Cup Baseball is exclusive to the company's website with ten-card boxes originally costing $50. Topps 582 Montgomery Club members were eligible for a pre-sale on December 14. Remaining boxes were made available the following day.
This isn't the first time Topps has dedicated a product to All-Star Rookies. 2005 Topps Rookie Cup Baseball took a similar historical approach as well, albeit with an original design for its base set rather than taking the Archives-style route of past designs.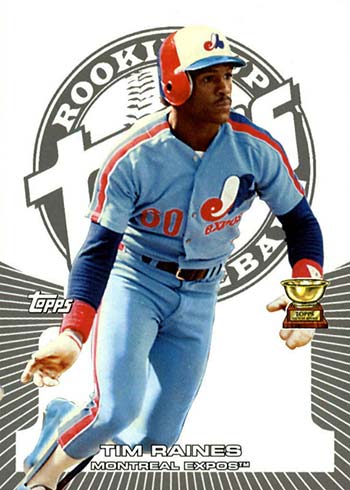 2021 Topps All-Star Rookie Cup Baseball at a glance:
Cards per pack: 10
Packs per box: 1
Set size: 100 cards
Release date: December 14, 2021
Shop for 2021 Topps All-Star Rookie Cup Baseball boxes on eBay:
What to expect in a hobby box:
Autographs – 1
Variations – 1
Parallels – 1
2021 Topps All-Star Rookie Cup Baseball Checklist
You can also download a customizable spreadsheet copy of the checklist:
Please note that print runs for cards without serial numbers have not been announced.