2021 Topps All-Star FanFest Baseball Checklist and Details
When it comes to baseball cards, the hobby's presence at MLB's Play Ball Park might not be as big as it used to be as far as exclusives go. But they do exist. 2021 Topps All-Star FanFest cards were available to attendees in Colorado at Play Ball Park in the lead up to the Midsummer Classic.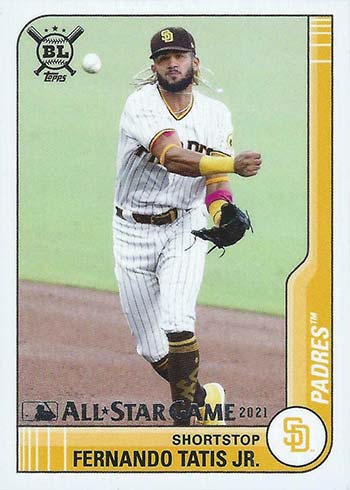 The set was available at the Topps booth as a wrapper redemption. Collectors had to open three packs at the booth in order to receive one card. To help ensure the supply would last, there was also a limited of one full set per collector per day.
The 2021 Topps All-Star FanFest checklist has six cards. Among them is hometown star, Trevor Story. Other names are among the biggest in baseball right now: Ronald Acuna Jr., Mookie Betts, Aaron Judge, Fernando Tatis Jr., and Mike Trout.
As for the design, it's based on the yet-to-be-released 2021 Topps Big League Baseball. Besides the backs and numbering being different, card fronts have an "All-Star Game 2021" foil stamp on the front.
For those not able to attend Play Ball Park, cards have surfaced on eBay, but not in large numbers as of yet.
Special FanFest sets date back to the early '90s when there was several companies with an MLB license.
2021 Topps All-Star FanFest Checklist
6 cards.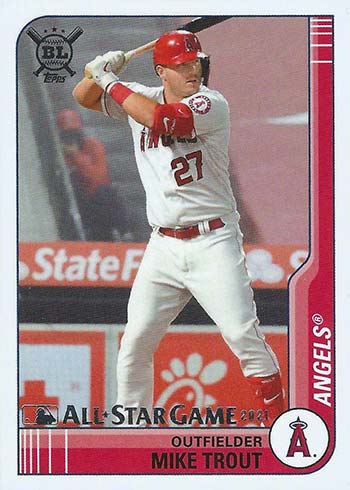 ASFF-1 Mike Trout, Los Angeles Angels
ASFF-2 Aaron Judge, New York Yankees
ASFF-3 Trevor Story, Colorado Rockies
ASFF-4 Ronald Acuna Jr., Atlanta Braves
ASFF-5 Mookie Betts, Los Angeles Dodgers
ASFF-6 Fernando Tatis Jr., San Diego Padres