2021 SP Game Used CFL Football Makes Everything a Hit
2021 SP Game Used CFL Football expands things beyond the usual flagship-style release. Here, it's all hits with every pack delivering three total autographs and memorabilia cards.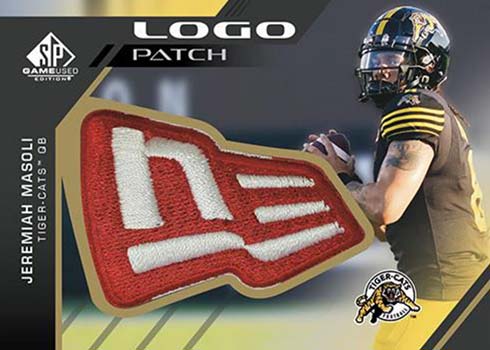 The checklist isn't an overly large one as far as themes go.
CFL Autographs are one per pack, delivering signatures from players throughout the league. These have additional Gold parallels numbered to 115.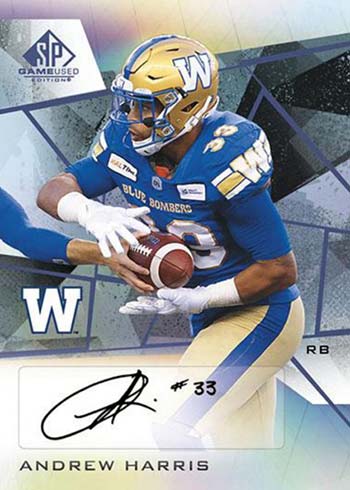 Another place to find ink is in CFL Scripts (/100). These also have Gold versions, however here they have just 25 copies each.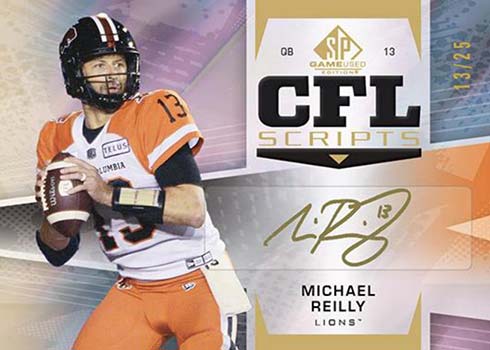 On the memorabilia side, there's one CFL Fabrics card per pack. Patch (/25) and Tag (/3) versions make up the parallels here.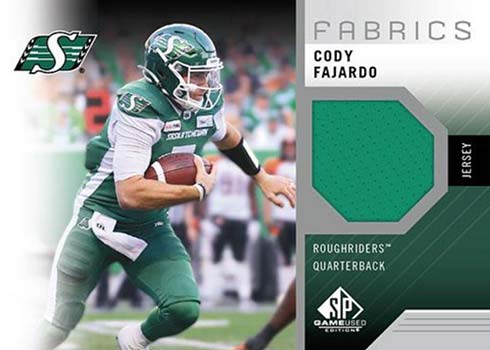 2021 SPGU CFL has some additional relic rarities including Nameplate Patches that take the letters from the backs of jerseys, Supreme Patches (/2), Brand Logo Patch (1/1) and CFL Shield Patch(1/1).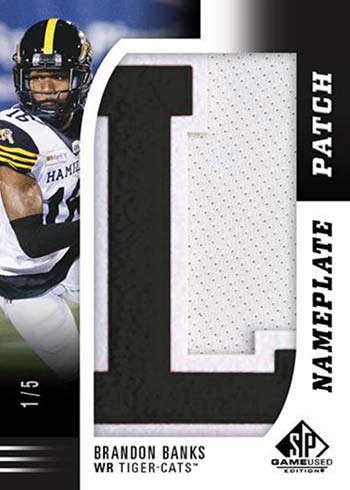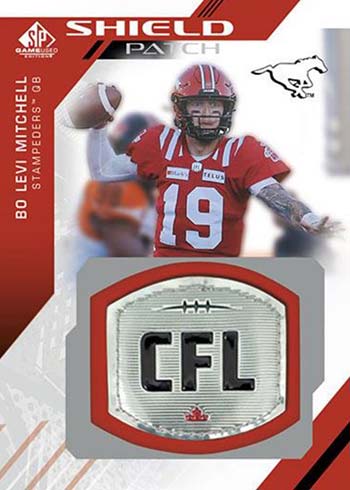 Rounding things out on the checklist are CFL Inked Sweaters (/99), which have their own Patch (/25) and Tag (/3) parallels.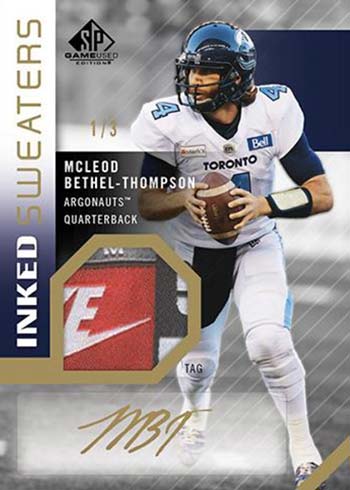 2021 SP Game Used CFL football cards at a glance:
Cards per pack: 3
Packs per box: 5
Boxes per case: TBA
Release date (subject to change): March 23, 2022
What to expect in a hobby box:
CFL Autographs – 5
CFL Fabrics – 5
Additional Autographs and Memorabilia Cards – 5
The full 2021 SPGU CFL checklist and team set lists will be added as soon as they're available, likely shortly before the product's release.