2021 SP Authentic Golf Hits the Links with a Little Company
2021 SP Authentic Golf completes Upper Deck's first year back making PGA cards. And this time it's bringing some friends in the form of a couple of the company's other brands.
Like any SP Authentic set, no matter the sport, autographs are a key component. Here, they're two per hobby box.

2021 SP Authentic Golf Checklist Overview
The complete base set has a modest 115 total cards. However, it's broken down into several sections and subsets.
It starts with a 50-card shell set. These are the traditional golfer cards. Following that are 30 Authentic Moments show highlights from the links. These are split between solo and multi-golfer cards.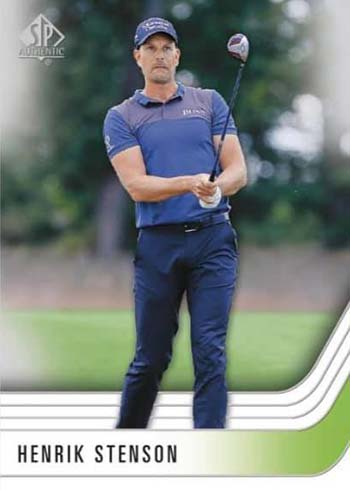 Authentic Rookie Signatures round out the checklist. Landing in two tiers, they bring ink from some of the game's young guns.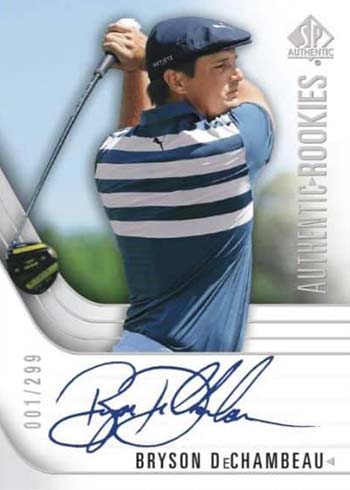 Limited Red Foil parallels are exclusive to hobby packs. Select cards also have parallels with swatches of event-used memorabilia.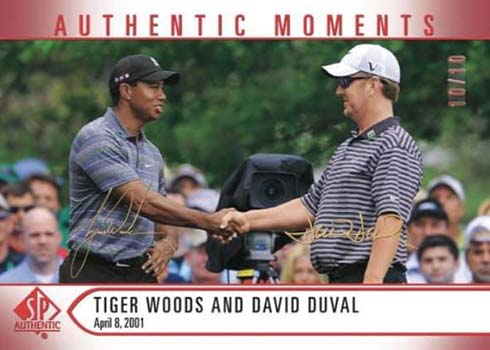 Autographs and Memorabilia Cards
When it comes to SPA autograph inserts, Sign of the Times is probably the best known. These are all hard-signed. Inscriptions are also among the possibilities. Multi-signature cards with two or four golfers are also possible.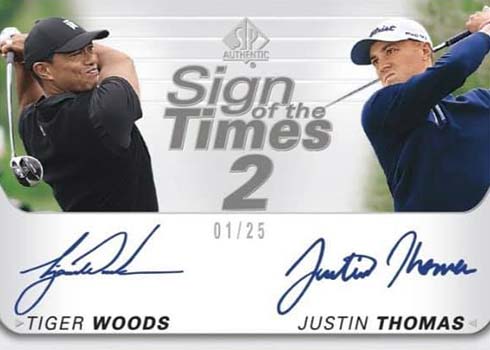 Other autograph inserts include Immortal Ink, Marks of Distinction and SP Chirography. All of these are numbered to 99 or less.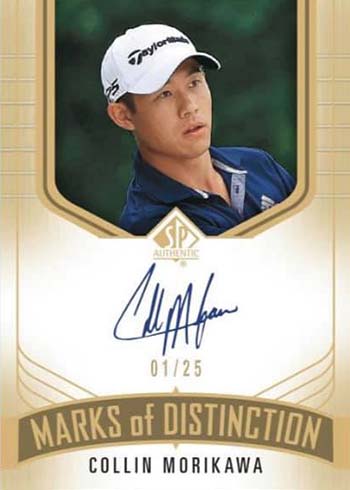 Legendary PGA Tour Course Relics has been a running theme through all three of Upper Deck's golf lineup this year. After kicking off in Artifacts and SP Game Used, it wraps up in SP Authentic with sand from TPC Sawgrass, site of the PGA Championship.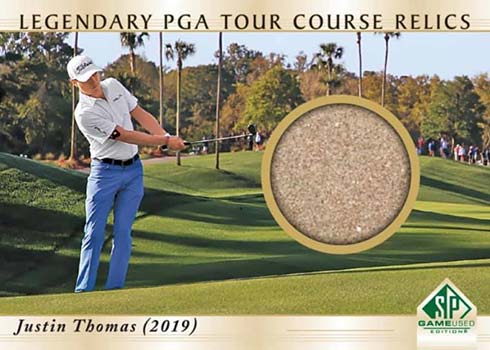 Expanding the Portfolio
With only three full PGA releases in 2021, that leaves several active Upper Deck brands sitting in the club house. A couple of the company's biggest get a change to appear in 2021 SP Authentic Golf though.
First up is the flagship. Upper Deck cards use a full-bleed design and action photos. In standard flagship fashion, a Star Rookies subset is part of the checklist.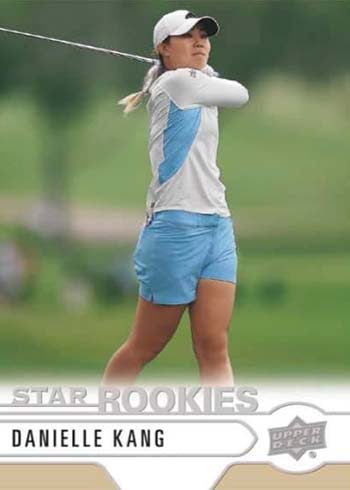 Going to the ultra-premium end are Exquisite Collection Auto and Patch cards. These combine on-card signatures and premium gear swatches.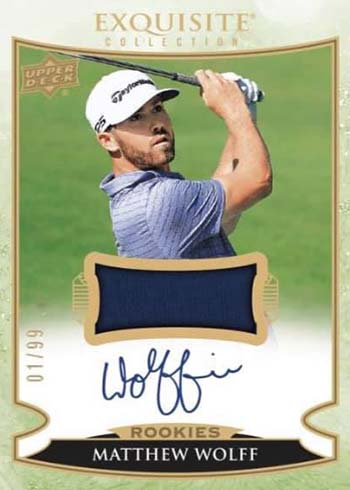 SP Authentic Bounty Program
Lots has changed in the hobby since the last SP Authentic Golf set in 2014. Among them is Upper Deck's Bounty programs. These reward collectors for doing the legwork to complete certain sets.
Here, it's Spectrum FX. Featuring veterans and rookies, there are 49 cards available in packs. Those who land them all and register the codes on the Upper Deck Bounty website get an exclusive card #50 not available elsewhere.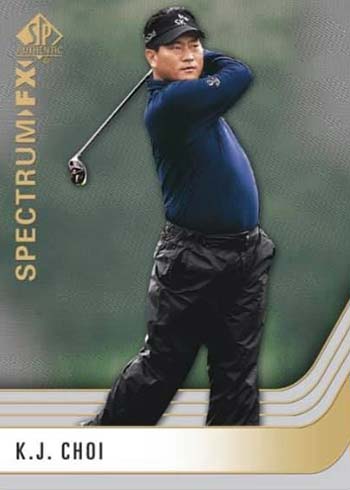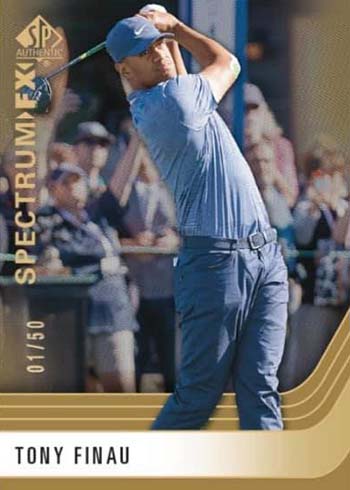 For those looking for additional incentive to finish the Bounty off quickly, the first 50 collectors to finish get a full Spectrum FX Gold parallel set.
2021 SP Authentic Golf cards at a glance:
Cards per pack: Hobby – 4
Packs per box: Hobby – 18
Boxes per case: Hobby – TBA
Set size: 115 cards
Release date (subject to change): February, 2022
What to expect in a hobby box:
Autographs – 2
Spectrum FX Bounty – 1
Authentic Moments, 2001 SP Authentic Retro, Upper Deck or Upper Deck Star Rookies – 14 Total
The full 2021 SP Authentic Golf checklist will be up as soon as it's available, likely shortly before the product's release.