2021 Panini Select UFC Checklist and Details
2021 Panini Select UFC marks the card maker's second bout in the Octagon after landing the MMA license. Similar to Prizm UFC, this is another chromium-style release that has some similarities but definitely stands on its own with a tiered base set, autographed memorabilia and more.
Hobby boxes have three total hits, two of which are autographs. It also averages out to one Prizms parallel per pack.

2021 Panini Select UFC Checklist Overview
One of the things that makes Select stand out is how its base set is put together. It consists of multiple subsets, each with a slightly different design and insertion rates. Here, it's three levels, each with 100 cards: Concourse, Premier Level and Octagonside.This falls in line with most of Panini's recent Select sets, although 2020 football has four.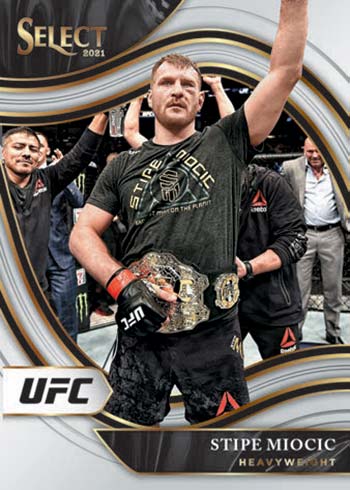 Besides the typical parallel colors like Silver and Gold, Select brings with it some distinct multi-color combinations including Tie-Dye and Zebra. Although most parallels for each level are the same, each has a slightly different mix.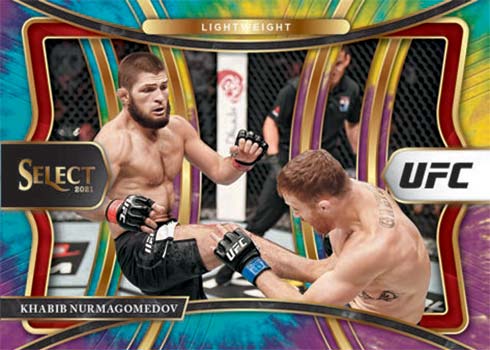 Autographs, Memorabilia Cards and Other Inserts
Signatures and Signature Rookies both kickoff the autograph content in 2021 Select UFC.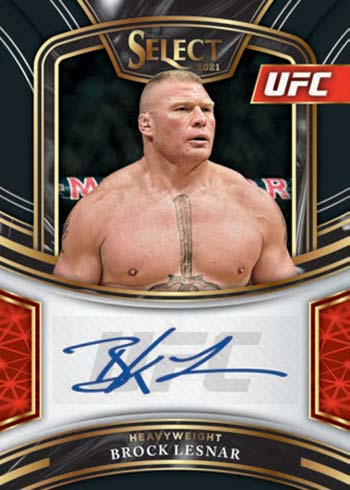 There's also the aptly named Autographed Memorabilia, which are among Panini's first UFC relics.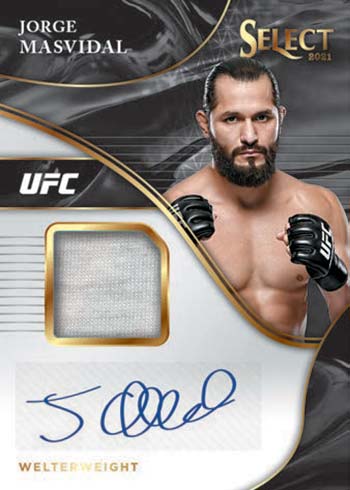 Additional inserts take on specific themes.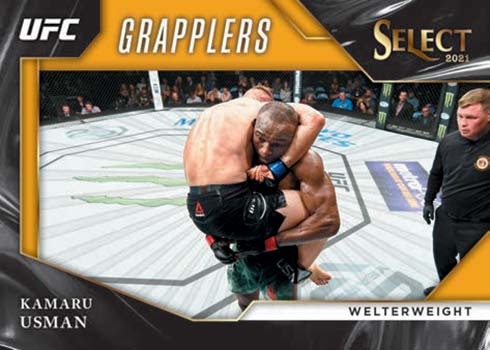 Grapplers highlights mat technicians while Select Strikers focuses on powerful hitters.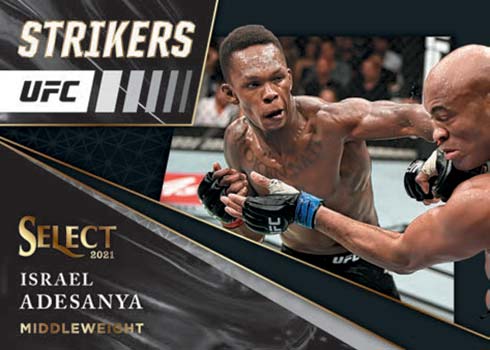 The UFC's roster comes from all over the world. Global Icons puts an international spin on the product.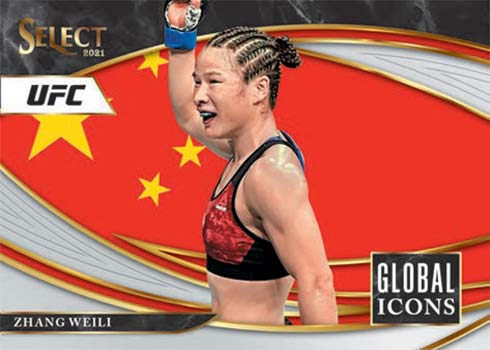 2021 Panini Select UFC at a glance:
Release date (subject to change): July 30, 2021
Cards per pack: Hobby – 5
Packs per box: Hobby – 12
Boxes per case: Hobby – 12
Set size: 300 cards
Shop for 2021 Panini Select UFC boxes on eBay:
What to expect in a hobby box:
Autographs – 2
Memorabilia Cards – 1
Prizms Parallels – 12
2021 Panini Select UFC Checklist
You can also download a customizable spreadsheet copy of the checklist (including a section for it divided by weight class/fighter):
Please note that print runs for cards without serial numbers have not been announced.