2021 Panini Select Baseball Checklist, Team Set Lists and Details
2021 Panini Select Baseball is the company's first of the season to take a chromium spin. As usual, that means lots of color and some interesting patterns as well.
Autographs and memorabilia cards are also on the plentiful side with four total in every hobby box.

2021 Panini Select Baseball Checklist Overview
Standard for modern Select releases, the base set is done in three different levels. Each has a slightly different design as well as level of rarity. Base are the most common followed by Premier. Finally, there's Diamond Level, which are the rarest. All together, the main set has 250 cards.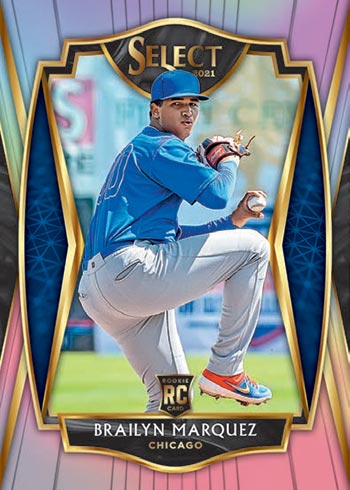 Parallels come in several forms. Holo are similar to Refractors or Silver Prizms, casting a rainbow background on the card. Besides solid colored borders, things get wild in 2021 Select with things like Zebra and Tie-Dye.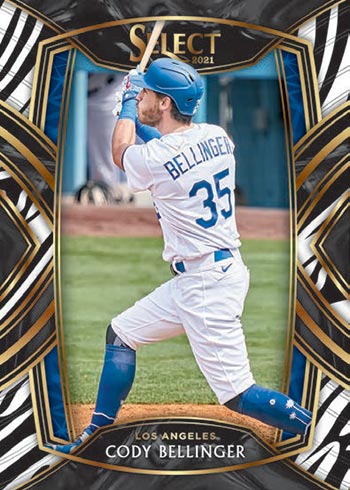 Every hobby box has three serial numbered parallels.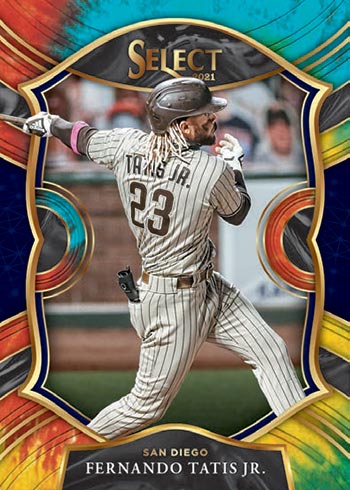 Autographs, Memorabilia Cards and Other Inserts
Rookie Jersey Autographs draw from the first-year class with such players as Joey Bart and Cristian Pache.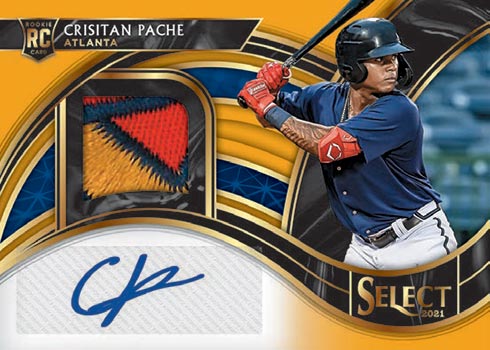 Moonshots, Sparks Signatures and X-Factor Signatures are among the other places to find autographs.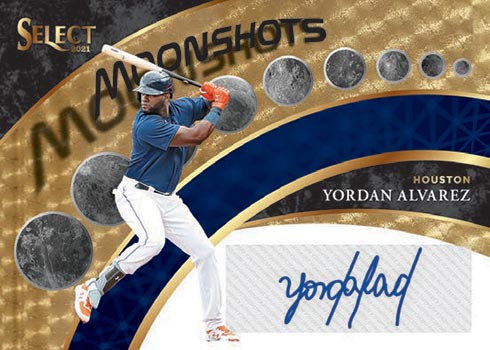 Rookie Jumbo Swatch and Horizontal Rookie Jumbo Swatch are two of the memorabilia insert sets in 2021 Select Baseball.
A variety of parallels run throughout the hits as well, offering smaller print runs and more rainbows to chase.
Hobby boxes have five additional inserts as well. Phenomenon, Select Stars and Sensations are among the more common ones.
Short print insert themes include Thunder & Lightning, Firestorm, Rookie Explosion, and K-Zone.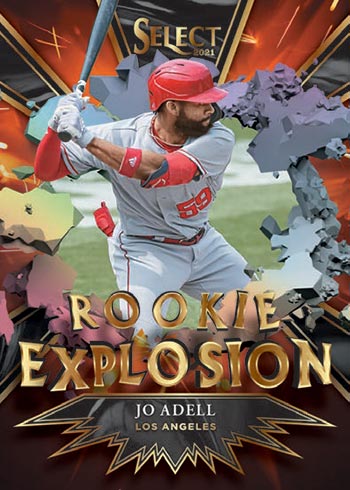 2021 Panini Select Baseball cards at a glance:
Cards per pack: Hobby – 5
Packs per box: Hobby – 12
Boxes per case: Hobby – 12
Set size: 250 cards
Release date: June 23, 2021
Shop for 2021 Panini Select Baseball boxes on eBay:
What to expect in a hobby box:
Autographs – 2
Memorabilia Cards – 2
Inserts – 5
Parallels – 3
2021 Panini Select Baseball Checklist
You can also download a customizable spreadsheet copy of the checklist:
Please note that print runs for cards without serial numbers have not been announced.
Recent Select Baseball releases: