2021 Panini Playbook Football Checklist, Team Set Lists and Details
It's story time once again with 2021 Panini Playbook Football. The hits-only hobby version focuses exclusively on autographs and memorabilia cards. Within that is the promise that every four-card box includes one that's a booklet.
That said, there is also retail configurations that include traditional base cards and non-hit inserts as well, making for an even larger checklist.

2021 Panini Playbook Football Checklist Overview
Since Playbook's debut a decade ago in 2011, Rookie Playbook Jersey Autographs have been a cornerstone. These deliver a sizeable swatch on one side of the card and plenty of space for an on-card signature on the other panel. Base versions have 299 or fewer copies with additional Gold (/99), Platinum (/49), Green (/25), Red (/10), Gloves (/5), Laundry Tag (1/1), NFL Shield (1/1), Nike Swoosh (1/1), and Printing Plate (1/1) parallels.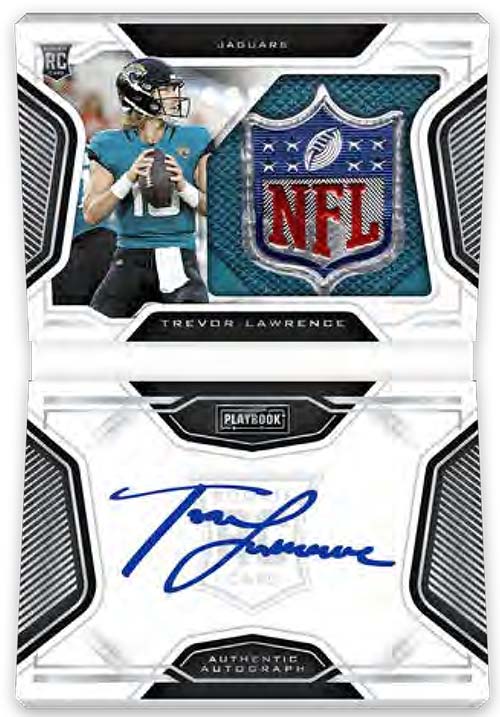 Rookie Signature Locker booklets highlight the player and their signature on the first side and six swatches on the other. Prime (/25) and Premium (1/1) parallels bring smaller print runs and more desirable pieces of memorabilia.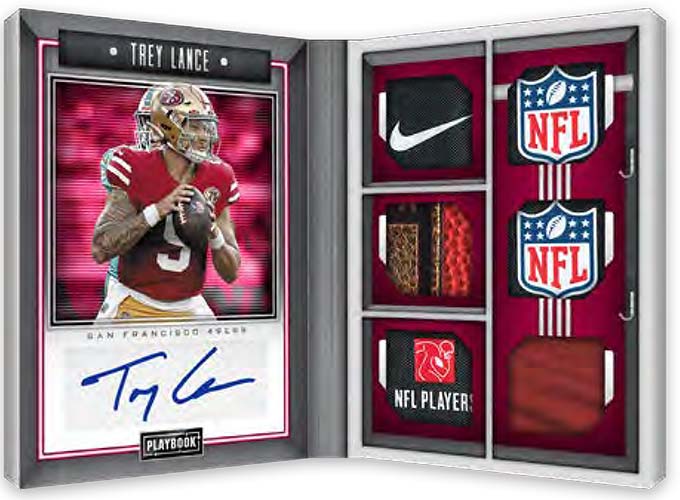 Armory is another longstanding part of the Playbook checklist. These open up vertically to show a tall shot of a rookie and have six different spots for memorabilia. Gold (/25) and Premium (1/1) are the only parallels here.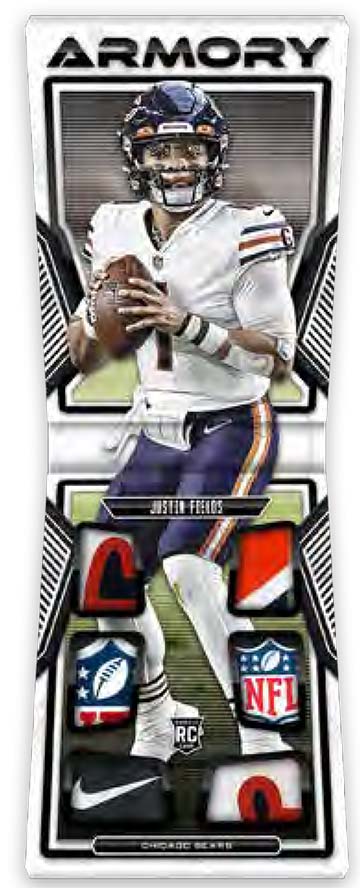 Game of Inches (/49 or less) is also back. These have an action photo spanning both panels of the card. Both sides feature an oversized swatch as well. Rarer versions come in Gold (/25) and Premium (1/1). Red Zone booklets are another place where hits and photography collide.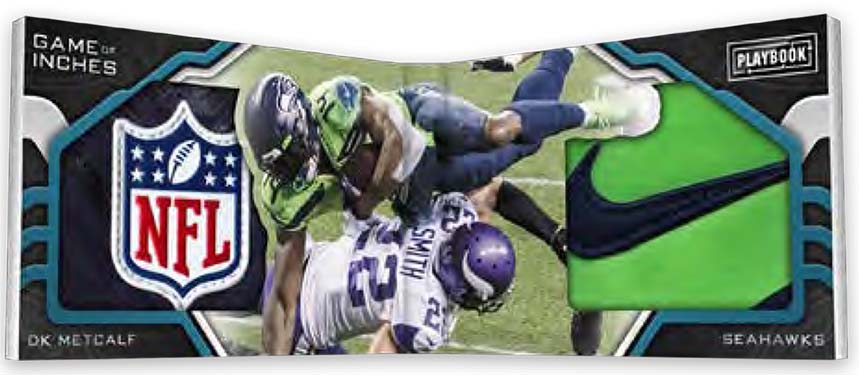 Some cards in 2021 Panini Playbook Football open up to three panels. Vault Trifold Jersey Autographs (/25 or less) have eight swatches. Team Trios Tri-Fold (/25 or less) have autographs from three players on the same team. Nexus Tri-Fold Jumbo Jerseys (/25 or less) takes the same three-player approach only with jumbo memorabilia instead of signatures.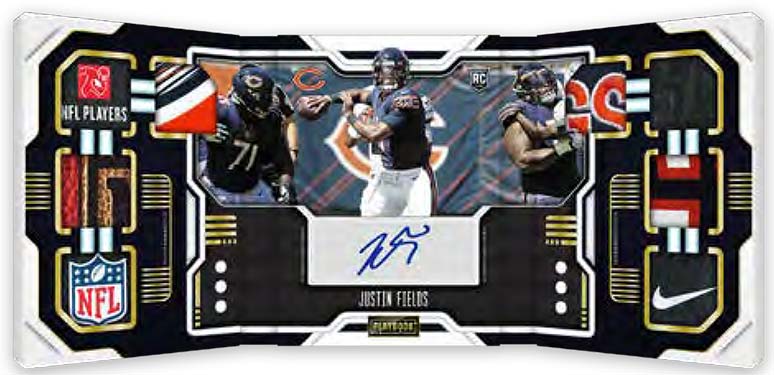 Additional Autographs
Not everything in a 2021 Playbook hobby box is a booklet. Some hits take a more traditional single-panel approach to delivering autographs and memorabilia.
Rookie Signatures deliver just that. In addition to base versions, there are Gold (/99), Platinum (/49), Blue (/25), Green (/10), Black (/5), Printing Plates (1/1) and Red (1/1) parallels.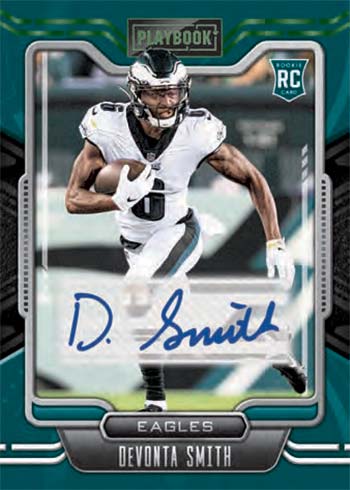 Hail Mary Signatures, Goal Line Graphs and Signature Routes are other places to get autographs.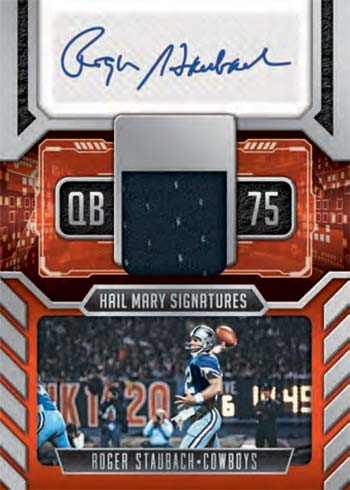 Playbook's main base set has 200 cards — 100 vets and 100 rookies. These are only in retail packs. Parallels for these include Mosaic, Orange, Purple, Sparkle, Gold (/49), Platinum (/25), Green (/10) and Red (1/1). Rookies also have Holo versions.
2021 Panini Playbook Football cards at a glance:
Cards per pack: Hobby – 4
Packs per box: Hobby – 1
Boxes per case: Hobby – 16
Set size: 242 cards
Release date: March 11, 2022
Shop for 2021 Panini Playbook Football boxes on eBay:
What to expect in a hobby box:
Autograph Booklet or Memorabilia Booklet Cards – 1 Total
Autographs – 1
Memorabilia Cards – 1
Additional Autographs or Memorabilia Cards – 1 Total
2021 Panini Playbook Football Checklist
You can also download a customizable spreadsheet copy of the checklist:
Please note that print runs for cards without serial numbers have not been announced.
Recent Panini Playbook Football releases: