2021 Panini Origins Football Rookie Variations Guide
Ten top rookies are pulling double duty in the 2021 Origins base set (triple if you count the Jumbo Jersey Autographs). The 2021 Panini Origins Football Rookie Variations offer up a second card with a different photo. They're pretty stealth, too, so you'll likely want to acquaint yourself with the gallery below.
Outside of the switched images, there doesn't appear to be any other noticeable differences that will help you quickly spot a variation. Combine that with a design that has an isolated player photo with a color pattern background and it can actually be quite tough. There's also the fact that boxes don't have a lot of cards to begin with so getting excessive duplicates is also unlikely.
The easiest variations to spot are the ones with different jersey colors. But that doesn't even cover half of them. Others have things like different poses or how the ball is being held.
Because variations don't have parallels like the regular cards, that's one way to determine which is which. If you spot the card as a parallel, it's base. We've made it even easier by showing variation and base versions next to each other below.
2021 Panini Origins Football Rookie Variations Checklist
Here's a list of the players with variations. If you're looking for a specific card, click on the links to see what's available on eBay.
101 Trevor Lawrence
102 Zach Wilson
103 Justin Fields
104 Trey Lance
105 Mac Jones
109 Najee Harris
110 Kyle Pitts
111 DeVonta Smith
112 Ja'Marr Chase
113 Jaylen Waddle
2021 Panini Origins Football Rookie Variations Gallery
101 Trevor Lawrence, Jacksonville Jaguars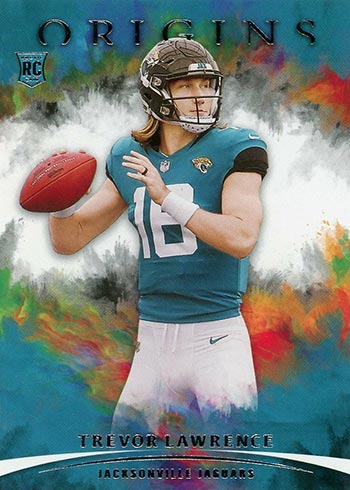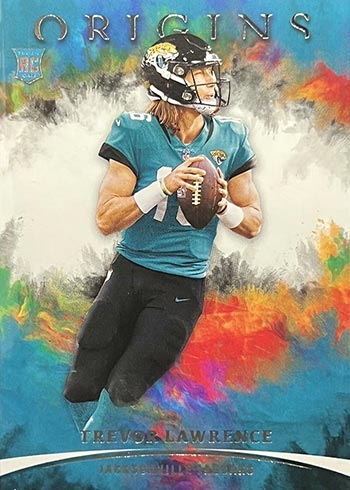 102 Zach Wilson, New York Jets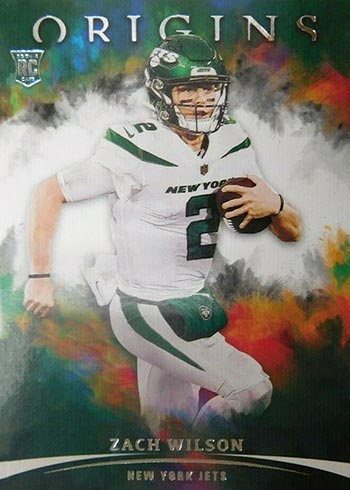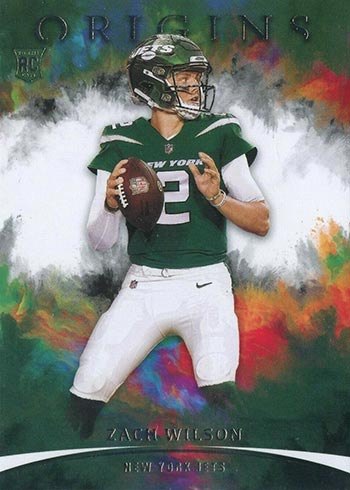 103 Justin Fields, Chicago Bears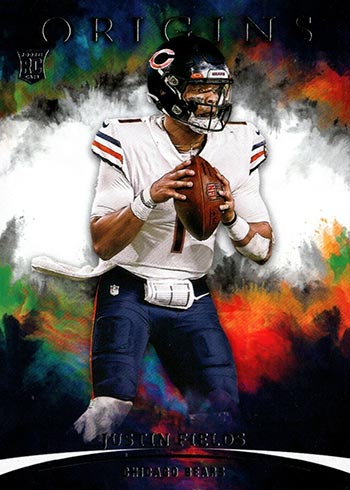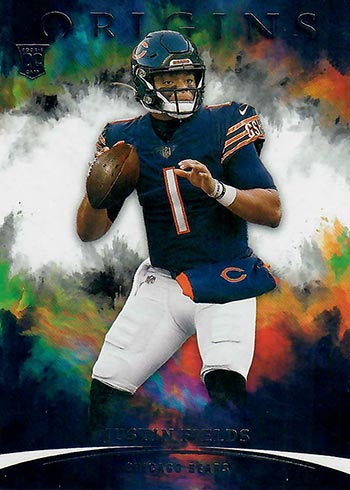 104 Trey Lance, San Francisco 49ers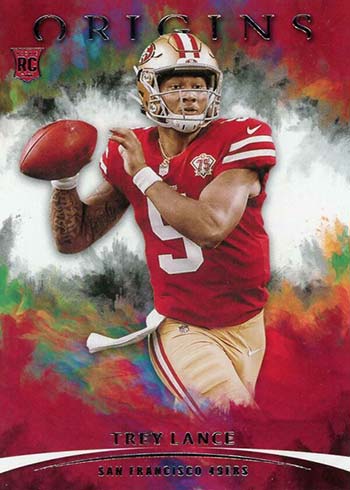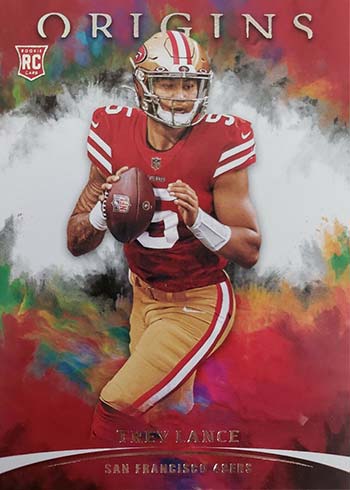 105 Mac Jones, New England Patriots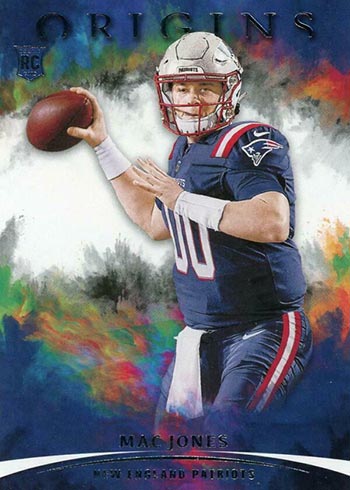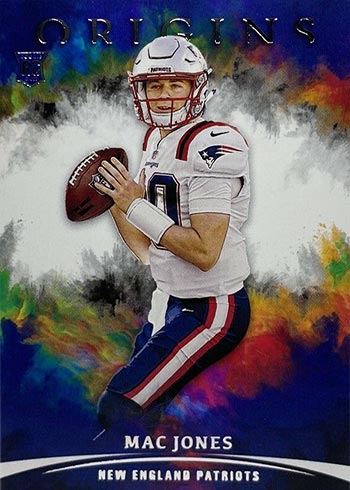 109 Najee Harris, Pittsburgh Steelers Var – turned to side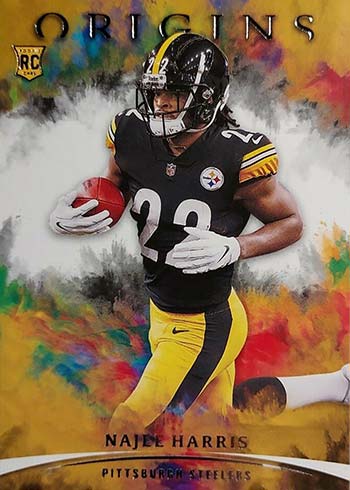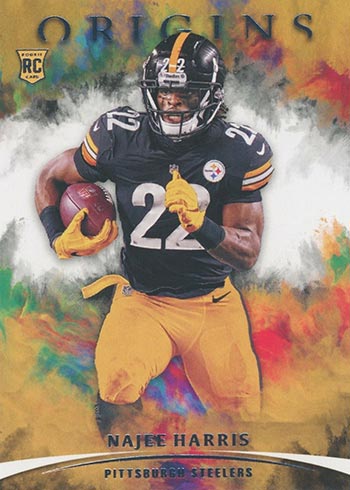 110 Kyle Pitts, Atlanta Falcons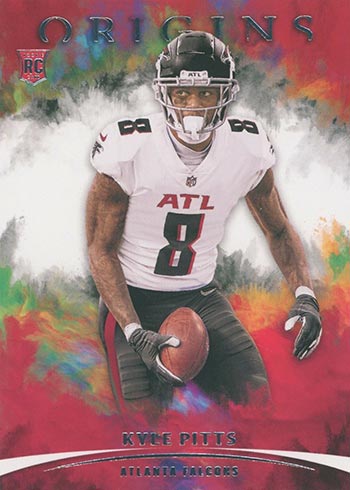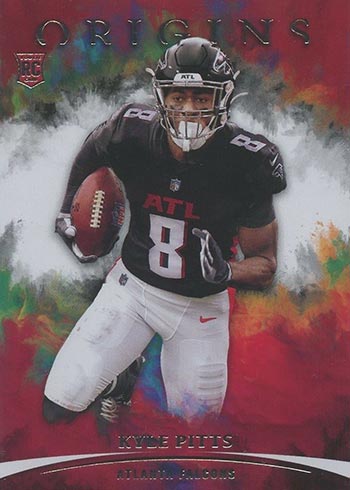 111 DeVonta Smith, Philadelphia Eagles
* Variation not yet known.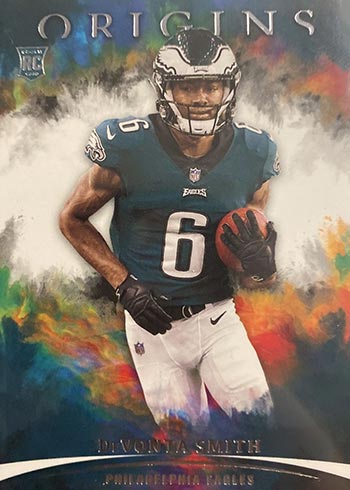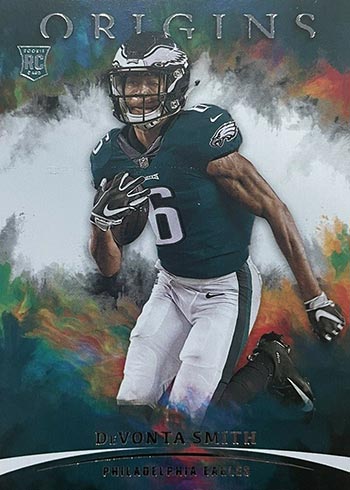 112 Ja'Marr Chase, Cincinnati Bengals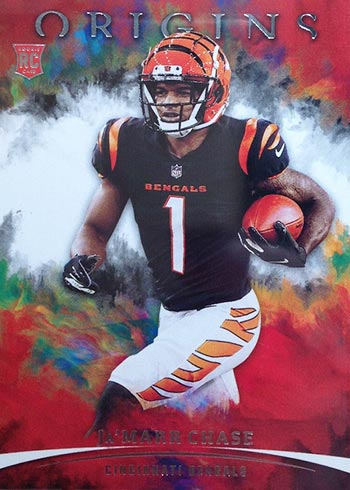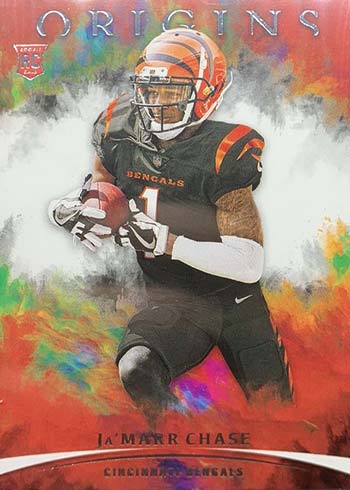 113 Jaylen Waddle, Miami Dolphins
* Variation not yet known.