2021 Leaf Valiant Baseball Details
Focusing on autographs and prospects, 2021 Leaf Valiant Baseball is like Metal and Flash. In fact, every card in the product as a signature.
Besides the designs, what makes Valiant different from Leaf's other offerings is the configuration. Besides four standard autograph cards, there's also either a BGS-graded card or a one-of-one pre-production proof autograph that has been slabbed.
Base Autographs cover a variety of prospects including 2021 draft picks and international signings. Collectors will also find a mix of other young talent that are at various stages of their progression through the minors. Shohei Ohtani autographs are also available.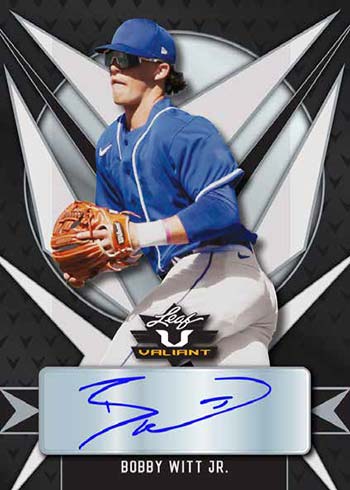 Additional insert autograph themes include Fearless Phenoms, Honor Guard and Lionhearted.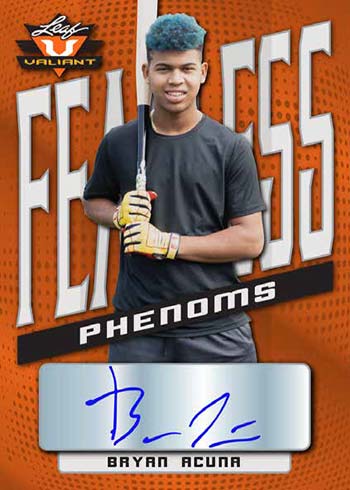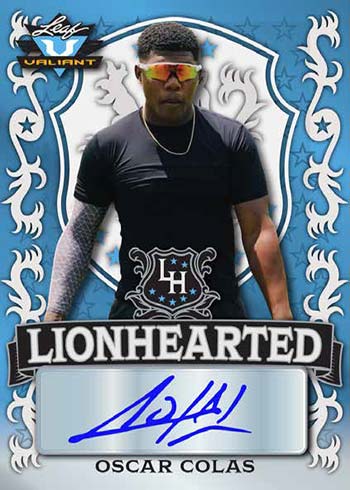 Valiant is a chromium release similar to Leaf Metal. This means lots of colorful parallels. However, where Metal takes a minimalist approach to design, Valiant has background additions to give cards a more distinct look.
For the graded cards, all are either Gem Mint 9.5, Pristine 10 or Pristine 10 Black Labels. There is nothing lower for when it comes to cards included in hobby boxes.
2021 Leaf Valiant Baseball cards at a glance:
Cards per pack: 5
Packs per box: 1
Boxes per case: 12
Release date (subject to change): May, 2021
What to expect in a hobby box:
Autographs – 4
Graded Autographs or 1/1 Slabbed Pre-Production Proof Autographs – 1
The full 2021 Leaf Valiant Baseball checklist will be up as soon as it's available, likely shortly before the product's release.