2021 Bowman Platinum Baseball Variations Guide
Just five 2021 Bowman Platinum Baseball Variations are included on the set's checklist. That doesn't mean that they're easy to find. In fact, it's the opposite. Unlike products like Topps flagship where SP cards flow at a steady rate, they're extremely tough here.
One of the benefits of a small checklist is that there are no duds as far as players selection goes. Three MLB superstars — Mike Trout, Ronald Acuña Jr. and Fernando Tatis Jr. — lead the way. Jo Adell and Joey Bart, a pair of key 2021 rookies, round things out.
As far as what the variations entail, nothing stands out with the photos. They're standard stuff, much like the more plentiful base cards. They're certainly not the kind of cards that stand out when you're busting packs.
The biggest draw is likely their rarity. Variations land 1:888 mega box packs. In blasters they're even tougher, appearing 1:1,365 packs.
Confirming with Codes
With the cards themselves not standing out a lot, checking card backs might be the easiest way to make sure you don't miss an SP in a pack of 2021 Bowman Platinum Baseball.
The code method works here like it does in most Topps products. Check out the CMP code at the bottom of the fine print. The last few digits change for different card types. If you're strictly looking for variations, these are the two codes you'll need to know:
Base – 631
Variation – 678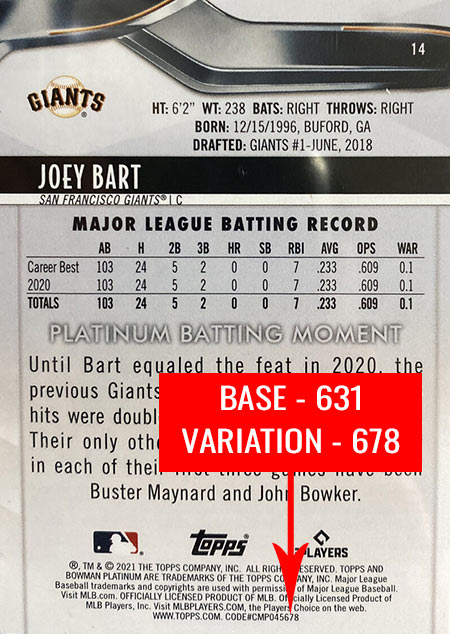 2021 Bowman Platinum Baseball Variations Checklist
Here's the full list of cards that have variations. If you're looking for a specific one, click on the links to see what's available on eBay.
5 Jo Adell
9 Ronald Acuña Jr.
14 Joey Bart
55 Fernando Tatis Jr.
61 Mike Trout
2021 Bowman Platinum Baseball Variations Gallery
Missing images will be added ASAP.
5 Jo Adell, Los Angeles Angels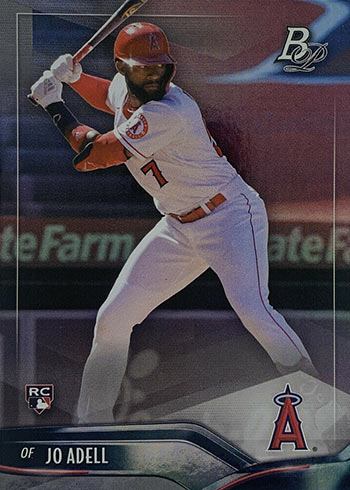 9 Ronald Acuña Jr., Atlanta Braves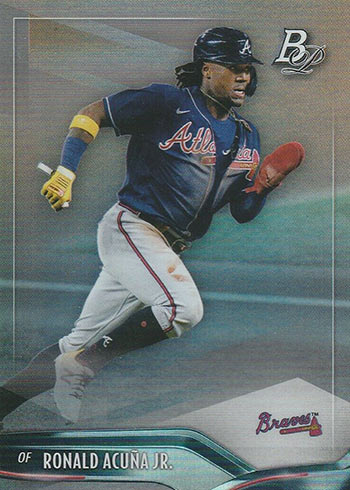 14 Joey Bart, San Francisco Giants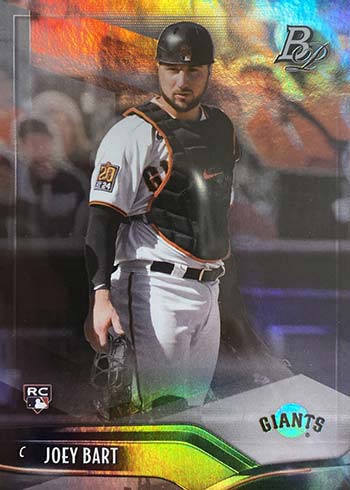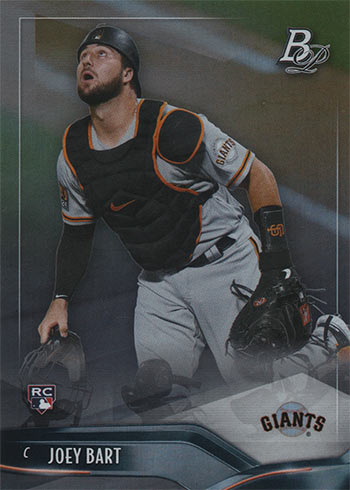 55 Fernando Tatis Jr., San Diego Padres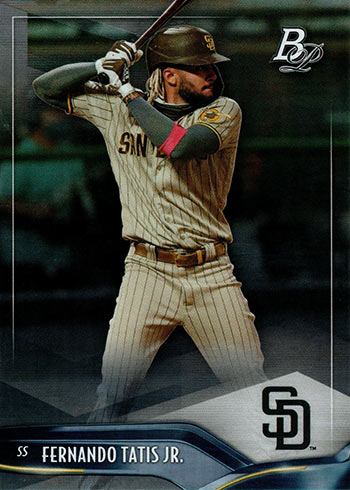 61 Mike Trout, Los Angeles Angels