2021 Bowman Chrome Rookie Image Variations Guide
If you're busting any 2021 Bowman Chrome Baseball or partaking in some breaks, there's a good chance that prospects are getting the most attention. Whether it's autographs or the chase for color, for most, they're the kings of the product. But you might want to be taking a closer look at some of the key first-year players. 2021 Bowman Chrome Rookie Image Variations offer a slightly different look at select players' base Refractors.
The product has a total of 15 different SSP cards. All are rookies found in the base set, not the Bowman Chrome Prospects.
The idea is simple. Variations use different images. They're also done on Refractor stock, which helps spot them a little faster.
2021 Bowman Chrome Baseball variations land 1:218 hobby packs, which works out to approximately 1:18 boxes.
Quick Ways to Confirm 2021 Bowman Chrome Variations
The fronts are the most obvious way to spot a 2021 Bowman Chrome Rookie Image Variation. However, without obvious photos or a theme, it's not the easiest thing to remember.
Card backs, however, offer two easy ways to confirm an SSP.
First, there's the CMP code at the end of the fine print. The last three digits change according to card types. Know the base card code and the one for variations and you're set (as long as you can read the small font). Here, it's:
Base/Refractors – 598
Variation – 622
It's worth noting that while looking at the fine print can be a strain on the eyes for many, these codes aren't actually intended for collector use. They're part of the production process. But when it comes to Topps variations, it is a trick that often works.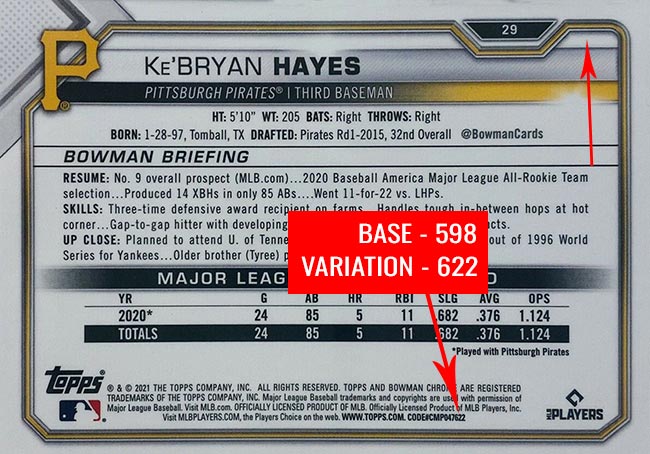 The second way backs give away variations is with a label. Rather, it's a lack of label. Standard base Refractors are labelled as such on the back. In a space next to the card number, it says "REFRACTOR".
2021 Bowman Chrome variations are all done as Refractors, however, the label is missing.
A similar confirmation by deduction method can be used on the front. Base Refractors are serial numbered to 499. SSPs are not.
2021 Bowman Chrome Rookie Image Variations Checklist
Here's a quick checklist of all the 2021 Bowman Chrome Rookie Image Variations. If you're looking for a specific card, click on the links to see what's available on eBay.
1 Bobby Dalbec
7 Nick Madrigal
9 Casey Mize
12 Andres Gimenez
23 Joey Bart
29 Ke'Bryan Hayes
42 Jo Adell
45 Dylan Carlson
57 Jazz Chisholm
64 Ryan Mountcastle
68 Jake Cronenworth
69 Cristian Pache
74 Luis Garcia
78 Sixto Sanchez
94 Alec Bohm
2021 Bowman Chrome Rookie Image Variations Gallery
1 Bobby Dalbec, Boston Red Sox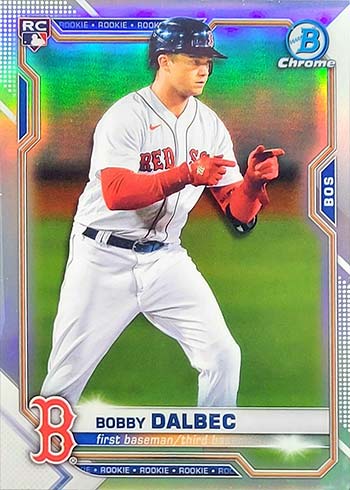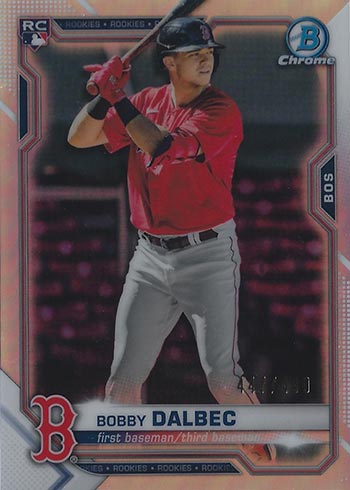 7 Nick Madrigal, Chicago White Sox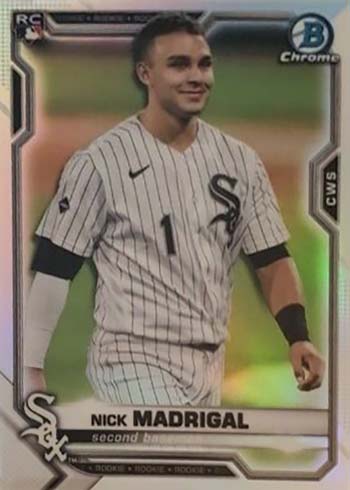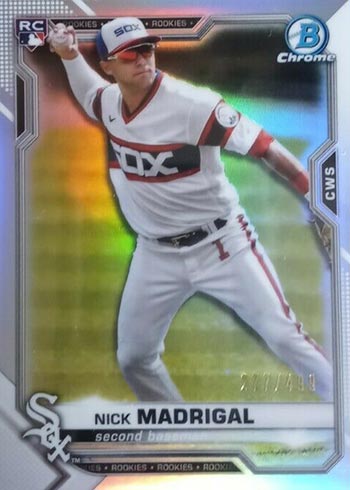 9 Casey Mize, Detroit Tigers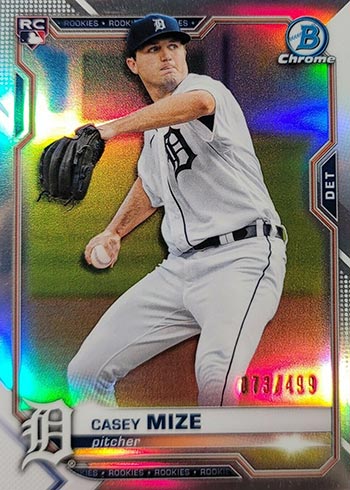 12 Andres Gimenez, Cleveland Indians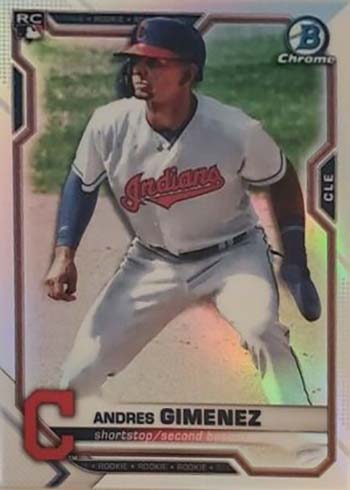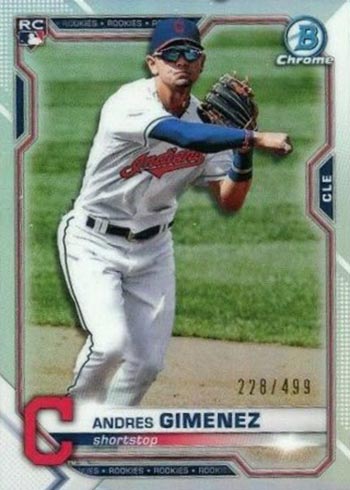 23 Joey Bart, San Francisco Giants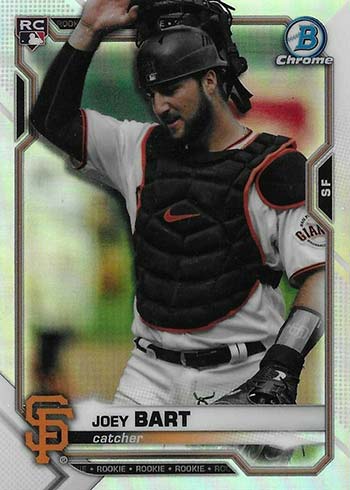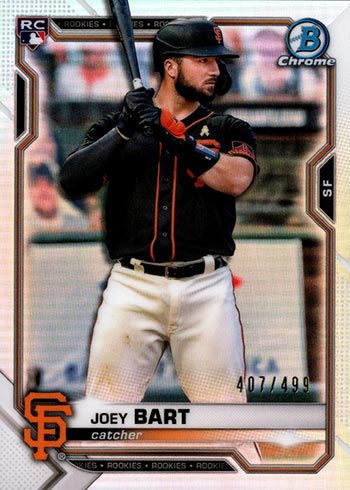 29 Ke'Bryan Hayes, Pittsburgh Pirates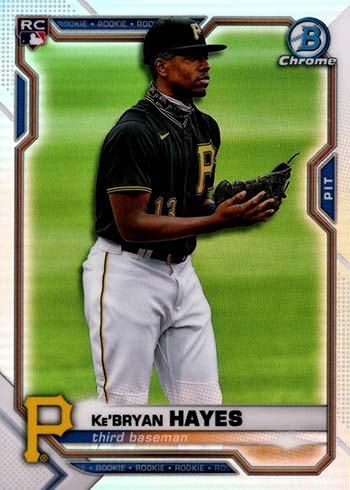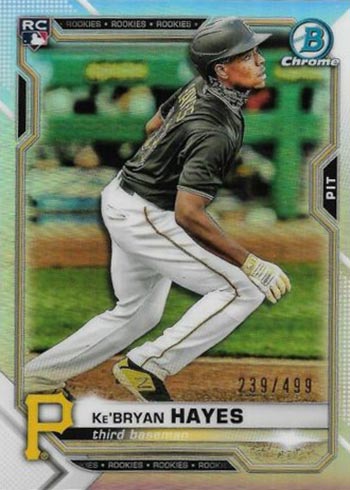 42 Jo Adell, Los Angeles Angels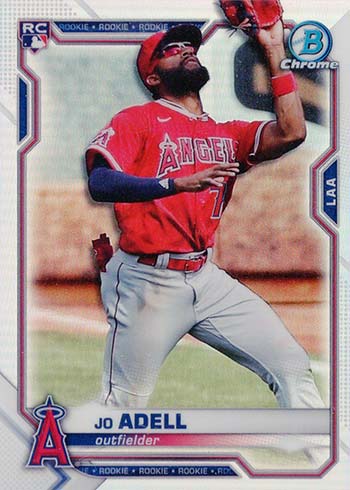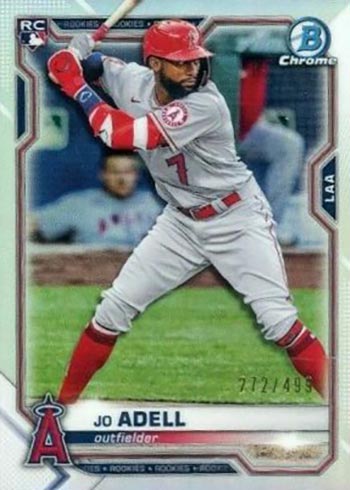 45 Dylan Carlson, St. Louis Cardinals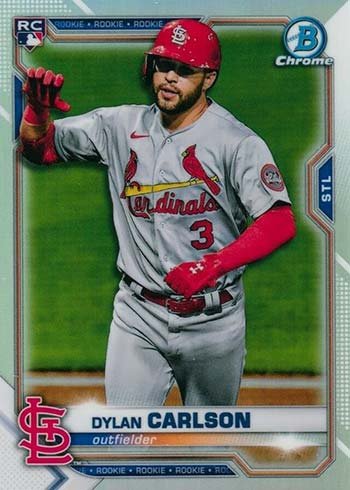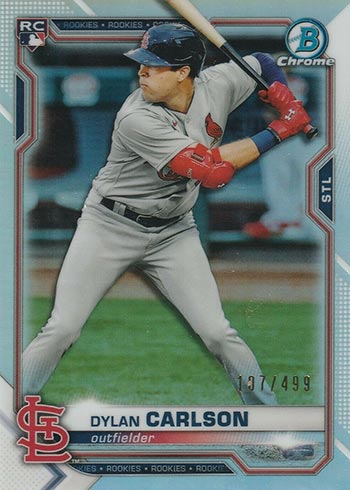 57 Jazz Chisholm, Miami Marlins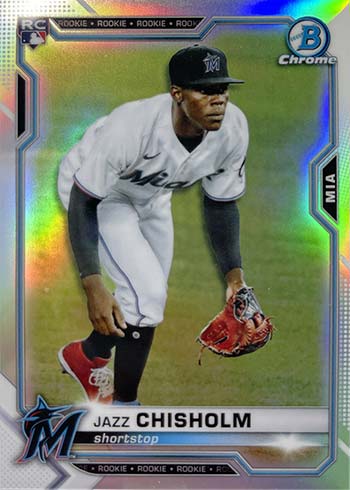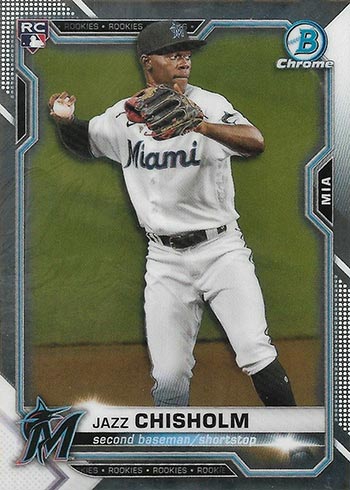 64 Ryan Mountcastle, Baltimore Orioles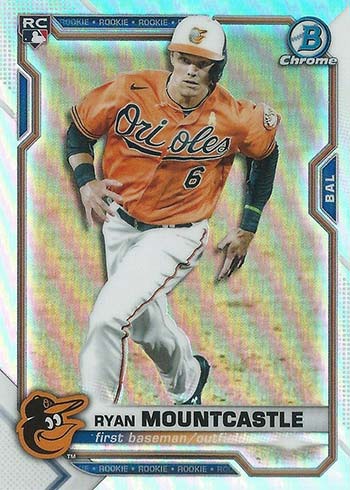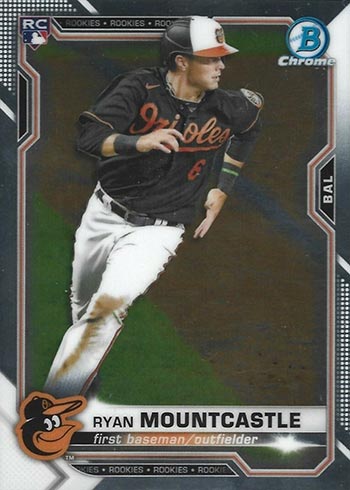 68 Jake Cronenworth, San Diego Padres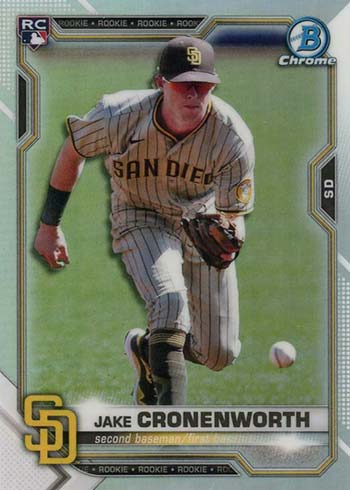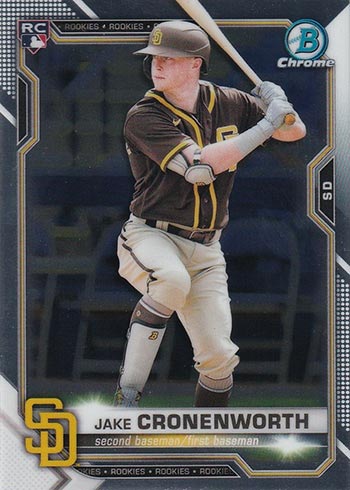 69 Cristian Pache, Atlanta Braves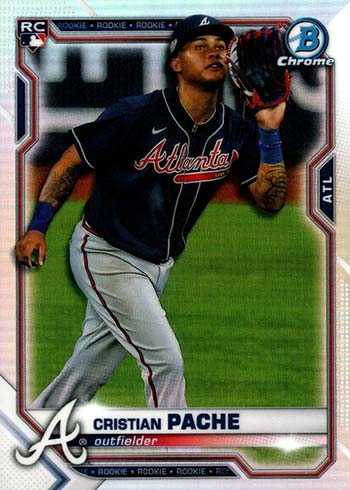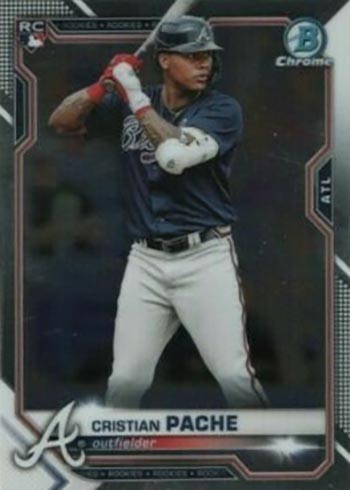 74 Luis Garcia, Washington Nationals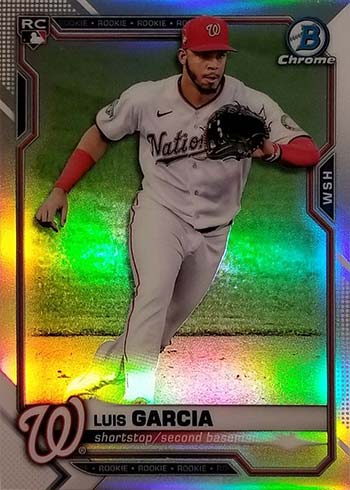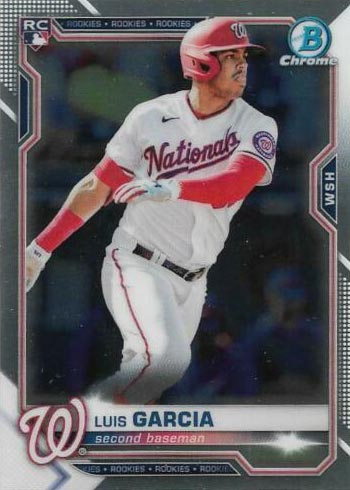 78 Sixto Sanchez, Miami Marlins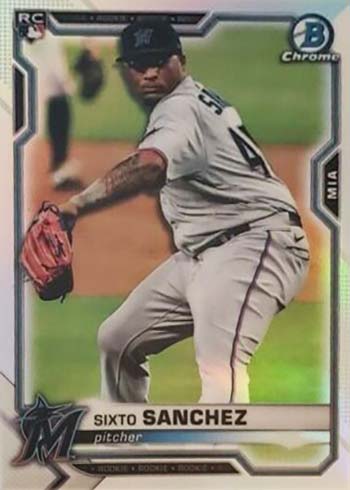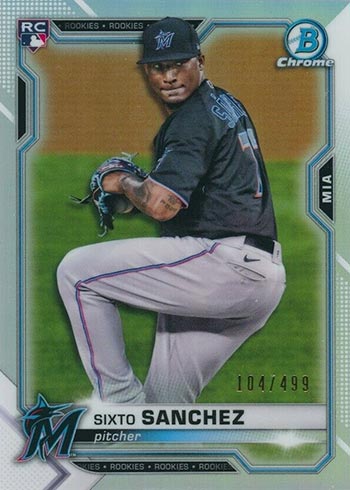 94 Alec Bohm, Philadelphia Phillies