2021-22 Topps Chrome SPFL Checklist, Team Set Lists and Details
2021-22 Topps Chrome SPFL sees the brand head to Scotland for the first time. While most of the elements should be familiar to soccer card collectors and Topps Chrome fans, there are some unique to this Scottish Premiership release.
Hobby boxes include one autograph. Several inserts and a generous handful of parallels can also be expected.
2021-22 Topps Chrome SPFL Checklist Details
The base set has 150 cards, covering teams from throughout the Scottish league. It's Topps Chrome so there are Refractors — several of them. Basic versions of the parallels, which have a rainbow backdrop, are 1:3 packs (approximately six per box. Other colors include Gold (/75), Orange (/25) and Superfractors (1/1). There are also a couple of parallels that come with a Scottish twist, Green Tartan (/50) and Red Tartan (/5).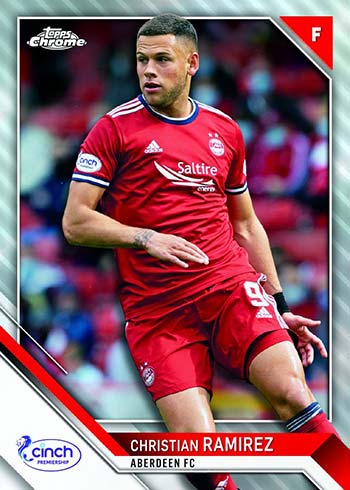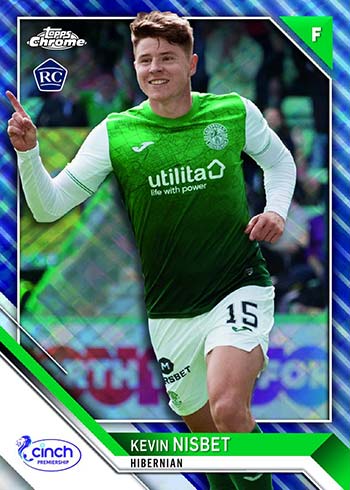 Autographs use a similar design. Also familiar are their parallels:
Gold Refractors – /50
Green Tartan – /35
Orange Refractors – /25
Red Tartan – /5
Superfractors – 1/1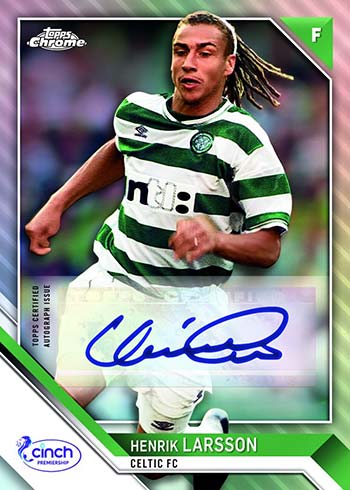 The 2021-22 Topps Chrome SPFL checklist includes four additional insert sets. Future Stars (1:6 packs) looks at 10 of the league's top young players.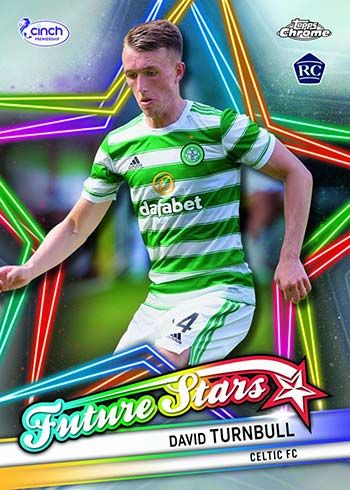 League Legends (1:9 packs) goes in the opposite direction with 20 greats.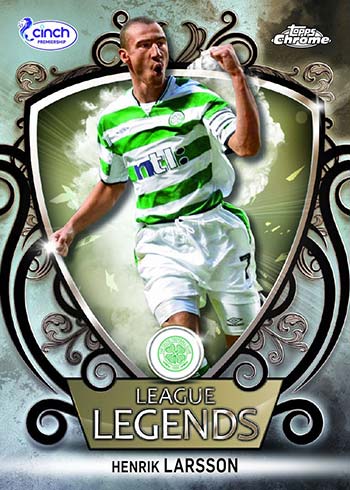 Other inserts include Goal Machines (10 cards, 1:18 packs) and Scottish All-Stars (20 cards (1:9 packs).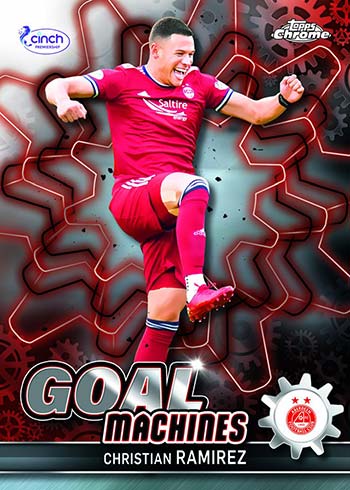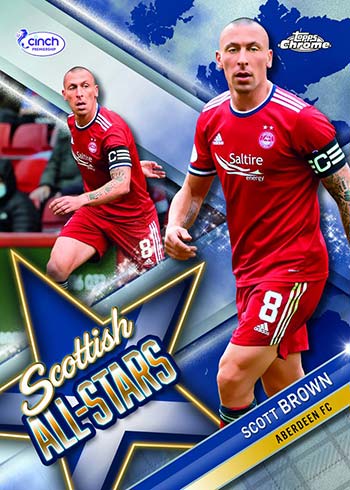 All four insert sets have the same three parallel levels: Orange Refractors (/25), Red Tartan (/5) and Superfractors (1/1).
2021-22 Topps Chrome SPFL at a glance:
Cards per pack: 4
Packs per box: 18
Set size: 150 cards
Release date: March 2, 2022
What to expect in a hobby box:
Autographs – 1
Future Stars – 3
Goal Machines – 1
League Leaders – 2
Scottish All-Stars – 3
Refractors – 6
2021-22 Topps Chrome SPFL Checklist
You can also download a customizable spreadsheet copy of the checklist:
Please note that print runs for cards without serial numbers have not been announced.