2021-22 Panini NBA Hoops Checklist, Team Set Lists and Details
The typical schedule might be off but 2021-22 Panini NBA Hoops is still set to get the new basketball card season going. This is where collectors will find the first pack-inserted cards of the season's rookie class in their NBA uniforms.
As usual for Hoops, it's a flagship-style release with a comprehensive base set and lots of inserts.
Hobby boxes come with one autograph as well as 24 total inserts and parallels — an average of one per pack.
2021-22 Panini NBA Hoops Checklist Overview
The main set delves into the league's veterans with lots of action shots. Rookies are also present, making their debuts on traditional NBA Rookie Cards. For most, they've appeared in Panini's college products already as well as some online-exclusives. However, Hoops is the first time you can go to the store, grab a pack and find them in their pro threads.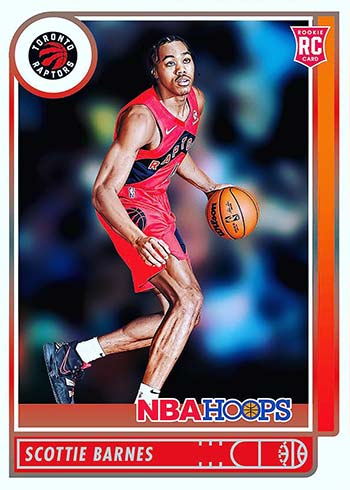 Parallels come in several levels. Those available in hobby packs include Silver (/199), Green (/99), Artist Proof (/25), Artist Proof Gold (/10), and Artist Proof Black (1/1). There's also NBA 75th Anniversary, which coincides with the league's season-long festivities.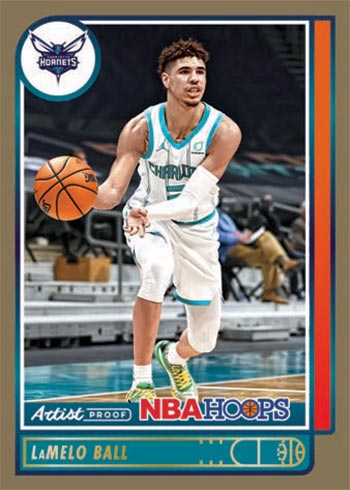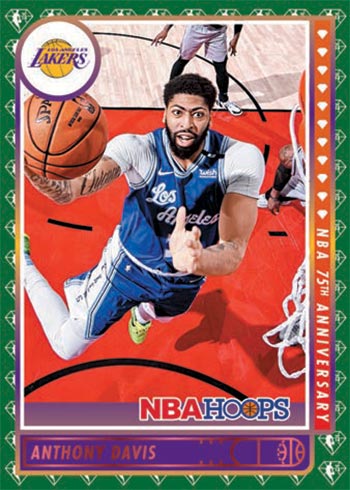 Big colors and bold designs are a running theme in many of the inserts in 2021-22 Hoops. High Voltage, Highlights, HIPnotized,Legends of the Ball and Prime Twine all return and are only available in hobby packs.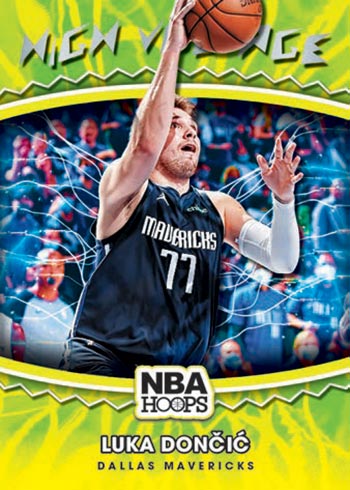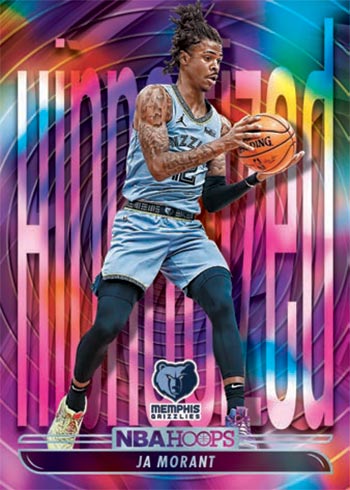 Another insert set that can't be found in retail is the debuting Jam-Tastic.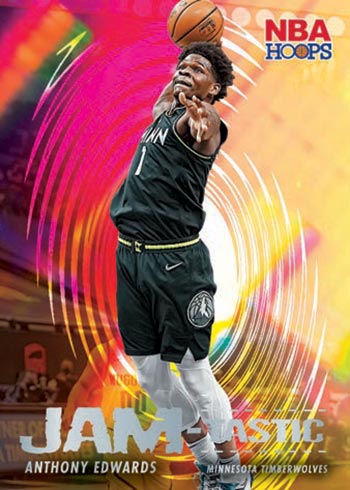 Hot Signatures, Hot Signatures Rookies, Hoops Ink and Rookie Ink are among the product's autograph possibilities. Each set has additional Red parallels that are numbered to 25 and only in hobby packs.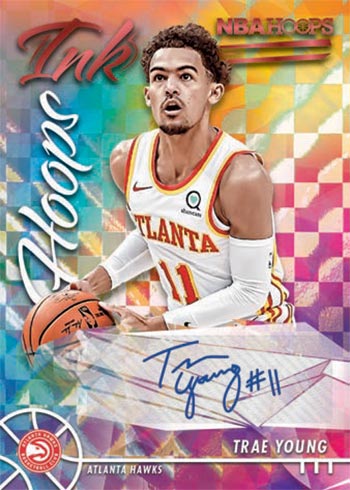 2021-22 Panini NBA Hoops basketball cards at a glance:
Cards per pack: Hobby – 8
Packs per box: Hobby – 24
Boxes per case: Hobby – 20
Set size: 270 cards
Release date: January 7, 2022
Shop for 2021-22 Panini NBA Hoops Basketball boxes on eBay:
What to expect in a hobby box:
Autographs – 1
Inserts or Parallels – 24 Total
2021-22 Panini NBA Hoops Basketball Checklist
You can also download a customizable spreadsheet copy of the checklist:
Please note that print runs for cards without serial numbers have not been announced.
Recent NBA Hoops releases: