2021-22 Panini Mosaic Basketball Details
2021-22 Panini Mosaic Basketball keeps up with the line's past couple of years. The chromium line continues to offer distinct parallels and a large checklist of inserts, many of which carry big designs.
While collectors can look for a mix of configurations, each with their own focus and exclusives, hobby is where autographs, inserts and parallels can all be found. Each box has one autograph. There are also 20 inserts and 20 parallels, which works out to an average of two of each per pack.
2021-22 Panini Mosaic Basketball Checklist Overview
At its most basic, the base set is defined by its chromium stock. Although similar in that regard to other lines like Prizm and Select, Mosaic has a busier look to it.
This adds further pop when you get into the Mosaic parallels. These take the traditional rainbow and give it a separate tiled pattern. Among those exclusive to hobby are:
Red Mosaic
NBA 75th Anniversary Mosaic
Blue Mosaic – /99
Purple Mosaic – /49
White Mosaic – /25
Gold Mosaic – /10
Black Mosaic – 1/1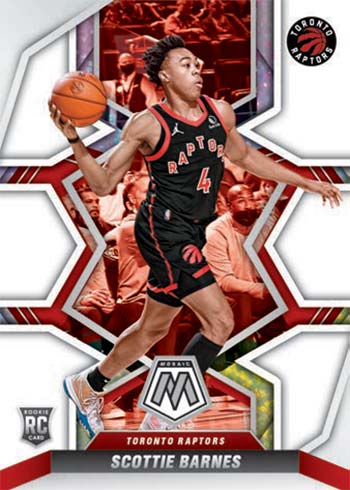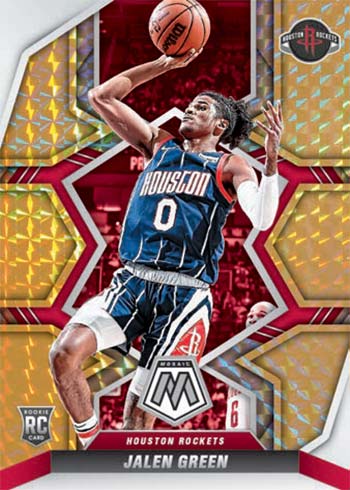 Signatures are kept somewhat generalized. Autographs and Rookie Autographs are the only places to find ink in hobby packs. Both have additional Gold (/10) and Black (1/1) versions.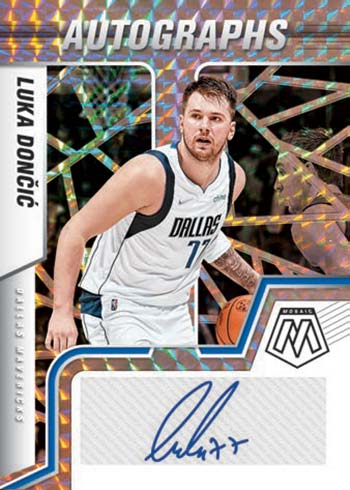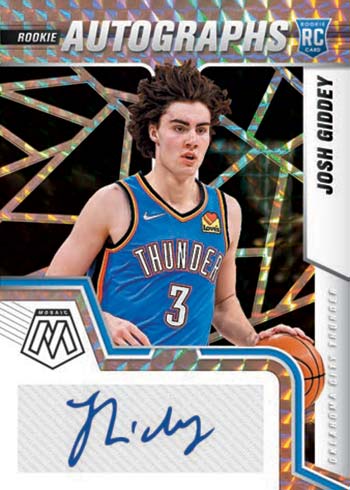 Inserts are far from subtle. Among them are Overdrive, Starting 5, Straight Fire and Swagger.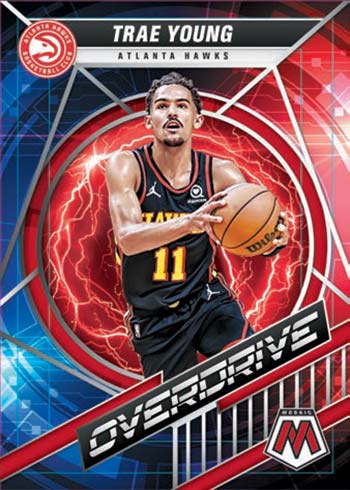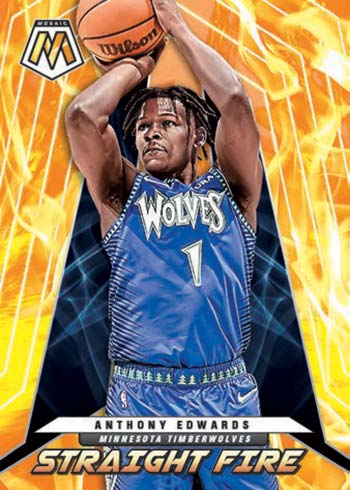 Stained Glass also returns.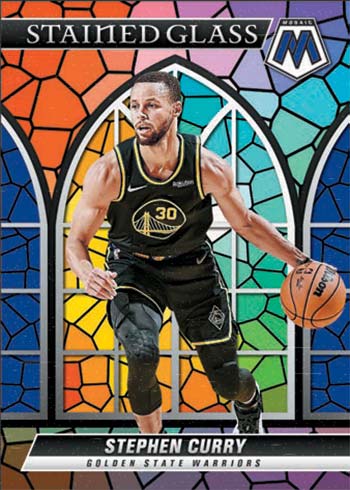 Rookie Eruption and Translucence, a couple of debuts, are both tough chase sets.
2021-22 Panini Mosaic Basketball cards at a glance:
Cards per pack: Hobby – 15
Packs per box: Hobby – 10
Boxes per case: Hobby – 12
Set size: TBA
Release date (subject to change): October 5, 2022
What to expect in a hobby box:
Autographs – 1
Inserts – 20
Parallels – 20
Recent Panini Mosaic Basketball releases:
The full 2021-22 Panini Mosaic Basketball checklist and team set lists will be up as soon as they're available, likely shortly before the product's release.