2021-22 O-Pee-Chee Hockey Checklist, Team Set Lists and Details
When you click on links to various merchants on this site, like eBay, and make a purchase, this can result in this site earning a commission.
2021-22 O-Pee-Chee Hockey might not be the OPC you grew up with, but it's channeling a lot of the same old-school vibes. Largely targeting the set builders out there and those wanting some modern nostalgia, it's about the chase and putting in work rather than hunting that quick major hit.
Hobby boxes include a variety of inserts and parallels, but autographs and memorabilia cards aren't among them. Old-school.
2021-22 O-Pee-Chee Hockey Checklist Overview
With a 600-card checklist, O-Pee-Chee Hockey is a big one. The first 500 cards make up the veteran shell set. The remaining 100 are broken down into several subsets:
Marquee Rookies – 35
Rookie Season Reviews – 15
Team Checklists – 31
League Leaders – 9
Season Highlights – 10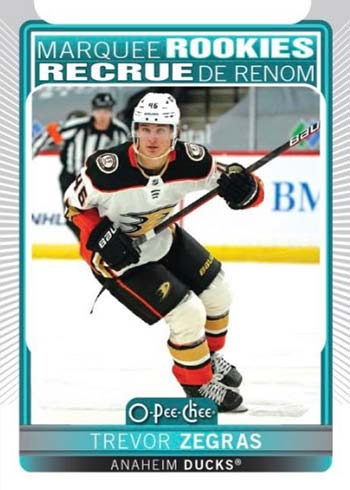 Red Border and Blue Border parallels return. Expanding the parallel lineup are serial numbered Green Border and Printing Plates (1/1), both of which are hobby-exclusives.
All 600 cards also have Retro versions that come with a different design. These land one per pack and have additional hobby-only Black Border and Printing Plate parallels.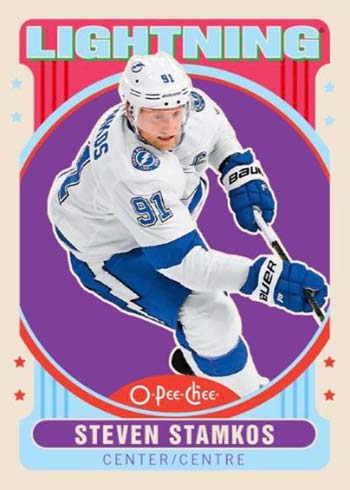 Inserts
Hits might not be the focus of 2021-22 O-Pee-Chee Hockey, but there are several additional insert sets to keep collectors busy.
O-Pee-Chee Premier Tallboys are actually the same height as traditional cards. However, they are on the skinny side, giving them a different sort of look. Included on the checklist here are short print 2021-22 rookies and SSP rookie updates from 2020-21. Rainbow Foilboard parallels are only available in hobby packs.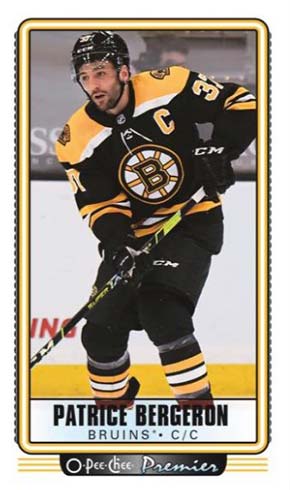 For those who like to play games, OPC Playing Cards are back as well. Exclusive to hobby packs, these combine to land four per box.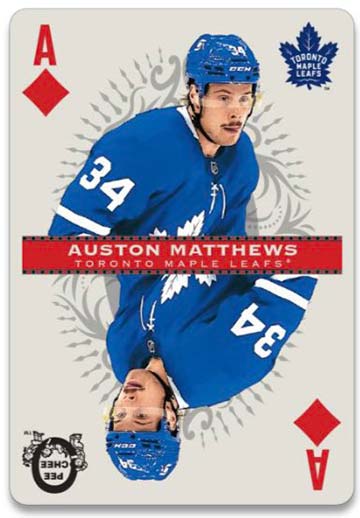 There's also a new batch of manufactured patch cards with current and retired players. Themes include Stanley Cup Trophy, Logo Update and Hall of Fame Logo.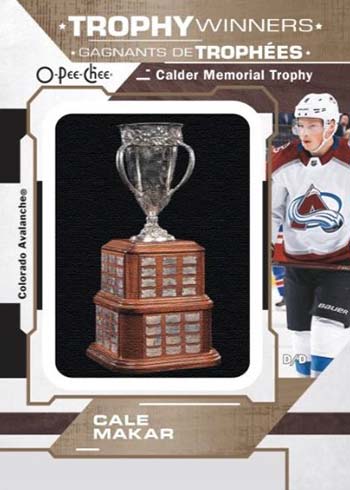 2021-22 O-Pee-Chee Bounty Chase
Randomly inserted in packs are Top Rookie Puzzle pieces. Those who manage to land all nine pieces and complete the puzzle are eligible to unlock an exclusive card of a 2021 draft pick.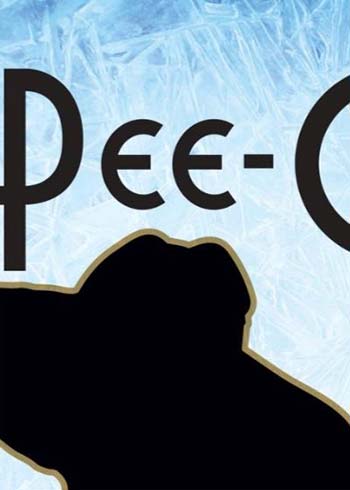 But there's some added incentive to finish as quickly as possible.
The first 25 collectors to register their puzzles through the Upper Deck Bounty site also get an autograph version of the card and a Black Border parallel.
The next 40 people get the Black Border card but not the autograph.
All collectors who complete the Bounty receive the regular version of the achievement card.
2021-22 O-Pee-Chee Hockey cards at a glance:
Cards per pack: Hobby – 10, Retail – 8, Blaster – 8, Gravity Feed – 8, Fat Packs – 28
Packs per box: Hobby – 18, Retail – 36, Blaster – 9, Gravity Feed -36, Fat Packs – 18
Boxes per case: Hobby – 16, Retail – 20, Blaster – 20, Gravity Feed – 6, Fat Packs – 6
Set size: 600 cards
Release date: February 24, 2022
Shop for 2021-22 O-Pee-Chee Hockey boxes on eBay:
What to expect in a hobby box:
Playing Cards – 4
O-Pee-Chee Premier Tallboys – 4
Additional Inserts – 1
Retro – 18
Additional Parallels – 8
2021-22 O-Pee-Chee Hockey Checklist
You can also download a customizable spreadsheet copy of the checklist:
Please note that print runs for cards without serial numbers have not been announced.
Recent O-Pee-Chee Hockey releases: