2021-22 Donruss Basketball Checklist, Team Set Lists and Details
2021-22 Donruss Basketball has a lot going on with plenty of inserts, parallels and a steady flow of hits. This is totally normal for the brand's modern spins. Here, it also means a jumbo hobby configuration where boxes don't have a lot of packs. However, those packs are big with 30 cards, an average of at least six of which are inserts or parallels. Each hobby box has one autograph and one memorabilia card.
2021-22 Donruss Basketball Checklist Overview
This is one of Panini's flagship-style releases for the 2021-22 season, joining Hoops and, at a more high-end level, Prizm. The base set is a mix of veterans and first-year players who get the Rated Rookie treatment.
Initial info on the product from Panini didn't detail the set size of parallel specifics. That said, Donruss Basketball typically has a sizeable slate of versions many of which come in the form of exclusives from different configurations at both the hobby and retail levels.
Big designs and lots of color are part of Donruss' continuity.
Net Marvels returns for another year using pop art-influenced images and a layout meant to mimic a comic cover. These are only found in hobby packs.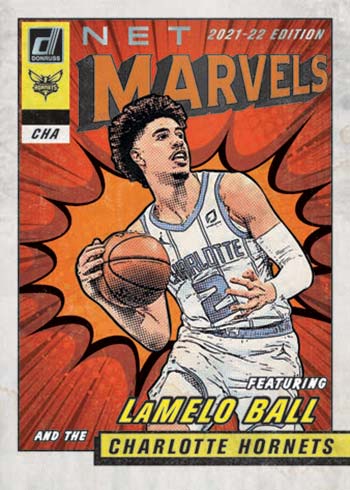 Other hobby-exclusive inserts include Craftsmen, Crunch Time, Duos, Production Line and Retro Series.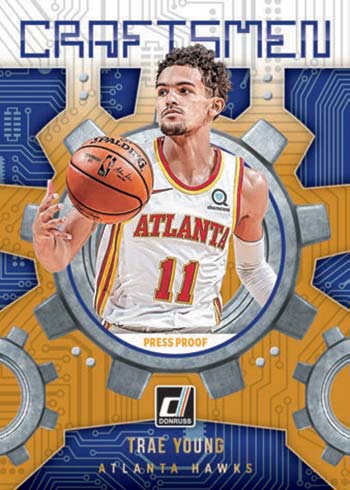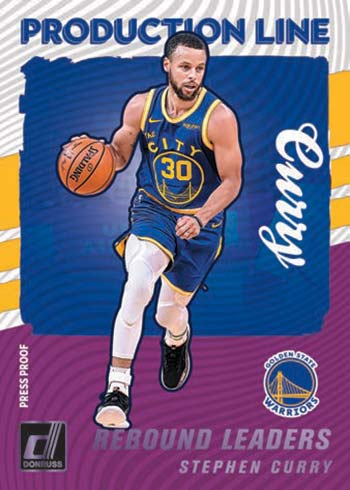 The Rated Rookies name and logo return for Rated Rookies Signatures, one of the autographs inserts that features key draft picks.
Next Day Autographs is another place for rookie ink. These have on-card signatures.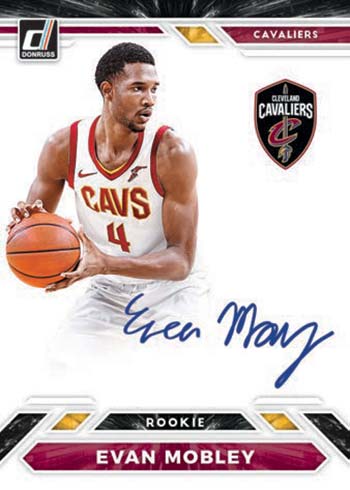 As far as memorabilia cards go, hobby boxes have Jersey Kings and Rookie Jersey Kings.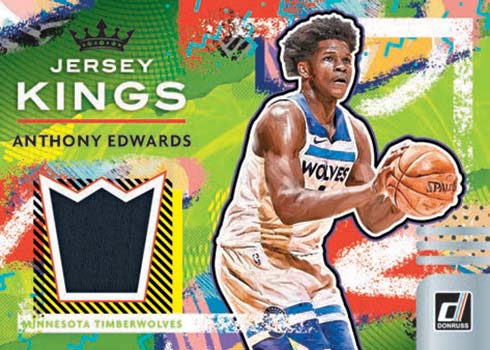 Prime parallels with premium swatches are also possible.
2021-22 Donruss Basketball cards at a glance:
Cards per pack: Hobby – 30
Packs per box: Hobby – 10
Boxes per case: Hobby – 10
Set size: 250 cards
Release date: February 25, 2022
Shop for 2021-22 Donruss Basketball boxes on eBay:
What to expect in a hobby box:
Autographs – 1
Memorabilia Cards – 1
Inserts or Parallels – 60 Total
2021-22 Donruss Basketball Checklist
You can also download a customizable spreadsheet copy of the checklist:
Please note that print runs for cards without serial numbers have not been announced.
Recent Donruss Basketball releases: