2020 Topps X Steve Aoki: Baseball Cards Inspired by Throwing Cake
You can add cake throwing to the list of things that have inspired baseball cards. Such is the case with 2020 Topps X Steve Aoki Baseball. The collaboration with the DJ and card collector is another online-exclusive release.
Rather than being the usual one-off, 2020 Topps X Steve Aoki Baseball has four waves. Each is available for one week.
2020 Topps X Steve Aoki Baseball: What's in the Set?
Each pack has 26 cards — a full run of that wave's base cards plus one parallel. As one might expect from the electronic musician, the design has a lot of flair and bright colors.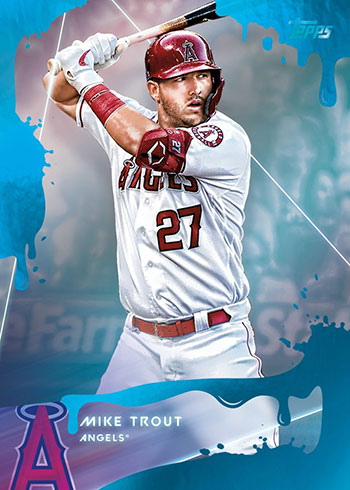 According to Topps, it draws its inspiration from throwing cake. No, that's not some sort of slang. One of Aoki's concert trademarks is throwing cakes into the crowd.
It's cake where the foilboard parallel names come from. Blue Frosting are the most common with 77 copies each. Others include Pink Frosting (/10), Silver Funfetti (/5) and Gold Funfetti (1/1).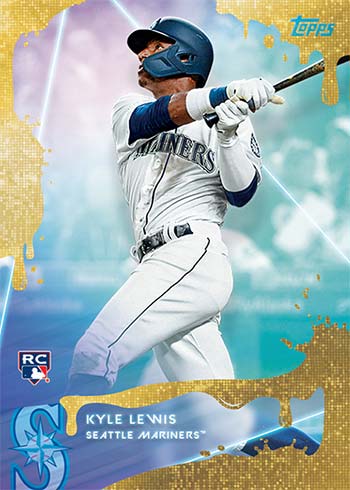 Autograph relics featuring Aoki's signature are randomly inserted. Base Autographs from select players can also be found.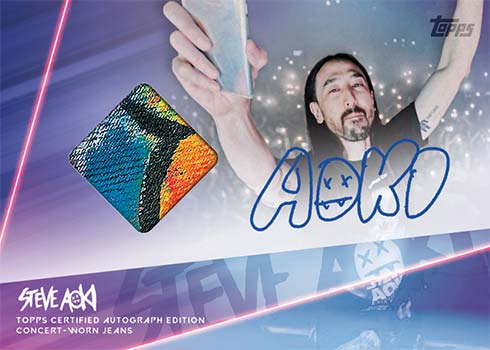 This isn't the first time that Steve Aoki has appeared on Topps cards. He is part of the First Pitch inserts found in 2016 Topps and 2016 Topps Chrome Baseball.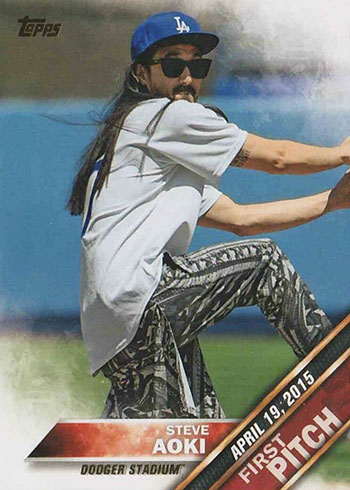 2020 Topps X Steve Aoki Baseball cards at a glance:
Cards per pack: 26
Packs per box: 1
Set size: 100 cards (25 cards per wave)
Release date: November 12, 2020
What to expect in a pack:
Base Cards – 25
Parallels – 1
2020 Topps x Steve Aoki Baseball Checklist
Wave 1
Wave 2
Wave 3
Wave 4
Team Sets