2020 Topps WWE Undisputed is a return to the high-end format for the brand. As it has been since its 2015 debut, there's a hit per pack with ten-pack hobby box breaking down to eight autographs and a pair of memorabilia cards.

2020 Topps WWE Undisputed Overview
The base set spans across the WWE's roster, including the Men's and Women's Divisions on both the Raw and Smackdown rosters. There's also NXT stars and retired Legends.
Base parallels are available in seven levels: Orange (/99), Green (/50), Blue (/25), Gold (/10), Purple (/5), Printing Plates (1/1) and Red (1/1).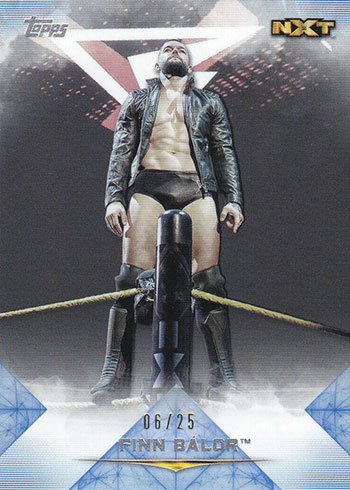 Artist Rob Schamberger, who has partnered with Topps for both earlier Undisputed and Transcendent releases, returns with artwork of ten stars. These include randomly inserted versions with signatures from both Schamberger and the featured superstar (separate parallels). Schamberger is an official WWE artist.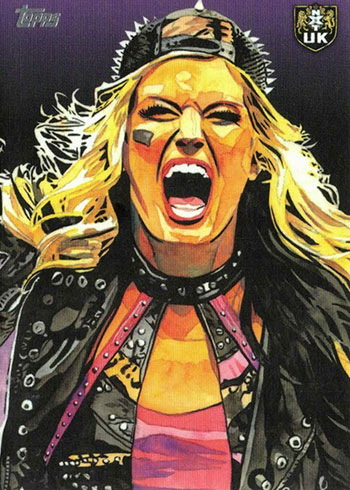 Undisputed Autographs make up the main signature content in the product. These cards include on-card ink. Additional Orange (/99), Green (/50), Blue (/25), Gold (/10), Purple (/10), Printing Plates (1/1) and Red (1/1) parallels can also be found.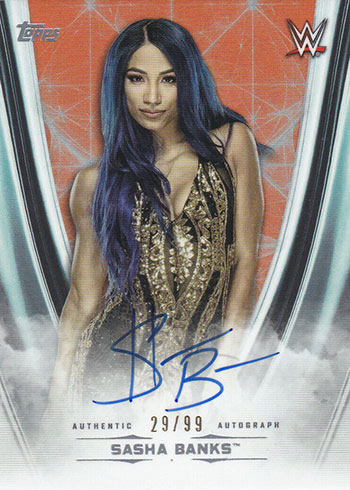 On the multi-signature front, there are both Dual (/25) and Triple (/10) Autographs as well as low-numbered parallels.
Undisputed Match Book Cards (/5) open up to have action shots and autographs from rival superstars. There are also Undisputed Quad Autograph Book cards the have five copies each.
Tribute Cut Signatures are all one-of-ones.
As far as memorabilia cards go, there are Dual Relics that have both a shirt piece and event-used ring mat swatch. Parallels for these are available in Green (/50), Blue (/25), Gold (/10), Purple (/5) and Red (1/1). Select cards also have autographs.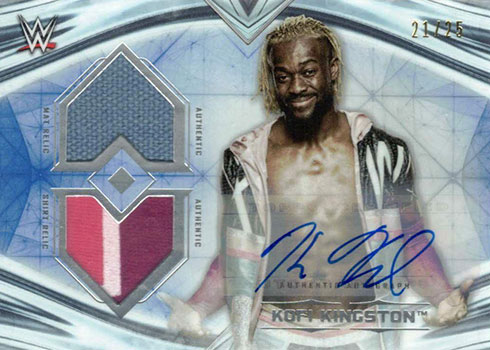 Collectors can also find oversized box loader autographs and a framed autograph from Bray Wyatt as bonus inclusions.
2020 Topps WWE Undisputed at a glance:
Cards per pack: 5
Packs per box: 10
Boxes per case: 8
Set size: 100 cards
Release date: October 16, 2020
Shop for 2020 Topps WWE Undisputed boxes on eBay:
What to expect in a hobby box:
Autographs – 8
Memorabilia Cards – 2
2020 Topps WWE Undisputed Checklist
You can also download a customizable spreadsheet version of the checklist:
Base
Autographs
Memorabilia
Inserts