2020 Topps WWE Triple H 25th Anniversary Details
2020 Topps WWE Triple H 25th Anniversary is all about The Game. The online-exclusive mini set charts his many career accomplishments. A limited number of premium Collector's Edition sets also offer strong odds at a chance for an autograph from the 14-time world champion.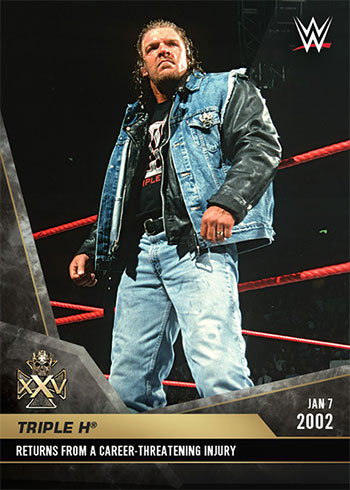 The foundation of the release is a 50-card set that breaks down into three sections. Half are Memorable Moments, which act as the base portion of the set. Eleven Cerebral Moments and 14 World Title Victories cards round out the checklist. Put together, it charts the evolution of his career from his debut as the blue blood Hunter Hearst Helmsley to his leadership role today. In between are plenty of main event feuds, partnerships and betrayals. While Topps hasn't released a full checklist, it's probably safe to not expect a card for the Katie Vick storyline.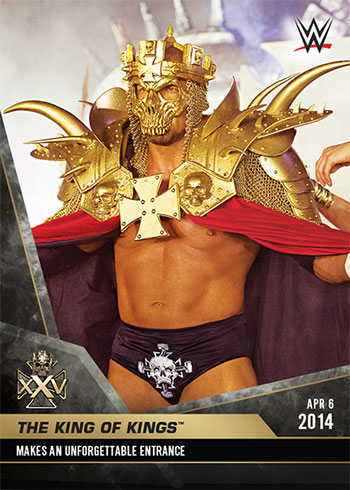 The Collector's Edition set has the same base set along with one additional card, either an autograph or a memorabilia card. Individual hit cards are numbered to 15 with additional parallels available in Green (/9) and Gold (1/1). Autographs land every other Collector set.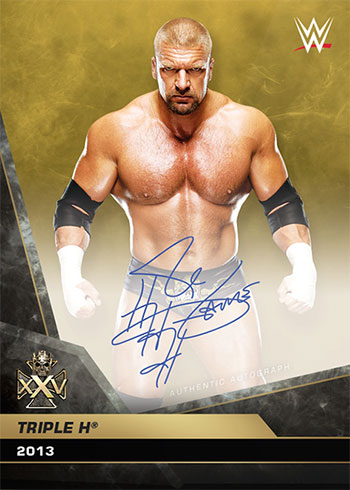 Sets are available for a week starting May 11 on the Topps website. The regular version, which consists of the 50-card base set costs $24.99. The premium edition sold out quickly. It cost $49.99 and came with the set plus the autograph or memorabilia card.
A print-on-demand set, Topps will likely release the production numbers after the sales window closes.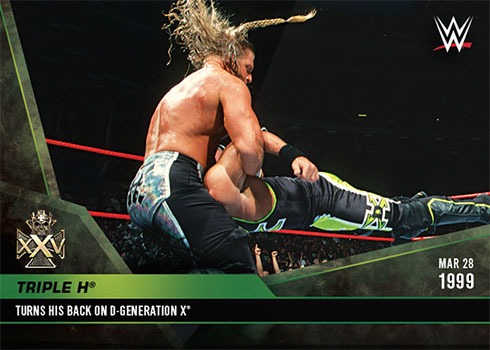 2020 Topps WWE Triple H 25th Anniversary at a glance:
Set size: 50 cards
Release date: May 11, 2020