Topps Bringing Back Turkey Red Baseball in 2020
Topps Turkey Red Baseball returns to the hobby in 2020. Just not as a full standalone release.
The brand, which last appeared on baseball cards in 2014, is coming back as an insert in 2020 Topps Series 1 Baseball.
Exclusive to retail, Turkey Red 2020 inserts fall one per pack. The design is similar to past years, both recent and distant, with a minimalist white frame border and simple background.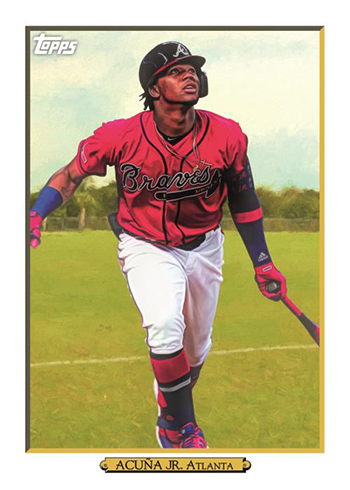 Basic versions have three levels of parallels: Blue (/50), Green (/10) and Black (1/1).
However, taking a page from several other Topps brands of late like 2019 Gypsy Queen, there's also a Chrome version. These have Blue Refractor (/50), Green Refractor (/10) and Superfractor (1/1) parallels of their own.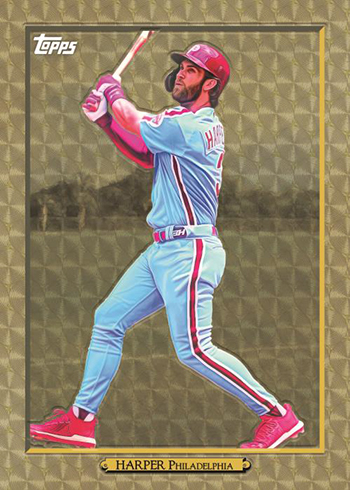 Turkey Red is one of the oldest names in the hobby with a history that goes back more than 100 years. The original run features oversized cabinet cards that rank as some of the most popular items during the early days of both baseball and baseball memorabilia.
In 2005, Topps brought the name back for a series of traditional modern baseball cards. While these cards evoked a similar look, the cards themselves were shrunken down to modern dimensions and the checklist included modern things like autographs and parallels.
The first run for Topps Turkey Red Baseball lasted from 2005 through 2007. After a break in 2008, the brand shifted to a flagship insert in both 2009 and 2010. It's similar to how they're being used again in 2020. Turkey Red Baseball was back as a standalone release in 2013 and 2014, both times as online exclusives.
2020 Topps Series 1 Baseball releases on February 5.