2020 Topps Star Wars Stellar Signatures is the place to go to find the biggest autographs the franchise has to offer. And with a new hit show to draw from, collectors can expect some new signers alongside some notable returnees.
This time around boxes come with 40 total autograph cards, four of which have more than one signature. Oversized sketch cards are back along with a full set of reprints.
2020 Topps Star Wars Stellar Signatures Autographs
Stellar Signatures Autographs are where the bulk of the product's ink emanates from. They come in the following levels:
Blue – /25
Green – /20
Purple – /10
Gold – /5
Galactic Black – 1/1
Imperial Red – 1/1
Rebel Alliance Orange – 1/1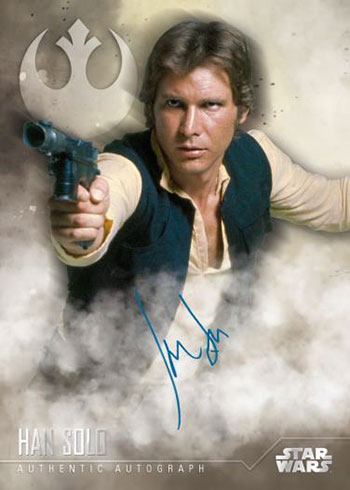 Every box has 36 total single autograph cards. Three of these are one-of-ones. This is the first Stellar Signatures set to release since the premiere of The Mandalorian, opening up the checklist for new signers from notable names. While Topps hasn't put out a final checklist, Gina Carano and Nick Nolte are among those initially previewed.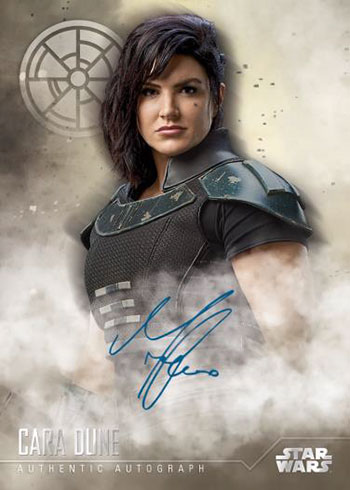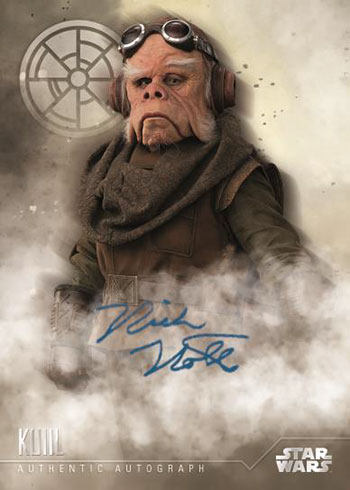 Other signers shown on the initial materials for the set include returnees Harrison Ford, Daisy Ridley and Adam Driver.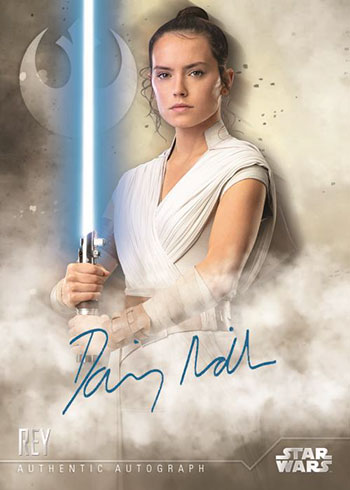 2020 Stellar Signatures has multiple multi-signature cards in each box. These also are all on-card. This includes three Dual Autographs. Purple are the most common with ten copies each. Additional parallels are available in Gold (/5), Galactic Black (1/1), Imperial Red (1/1) and Rebel Alliance Orange (1/1).
Triple Autographs are one per box. These have the same colors and print runs as Dual Autographs.
Sketch Cards
It seems like a disservice to call the Oversized Sketch Card that's in every box just a "sketch." They're full pieces of original artwork by either Carlos Cabaleiro or Louise Draper. Each one-of-one measures 5″ by 7″ and comes in a frame. The jumbo art cards carry over from the 2019 Stellar Signatures release.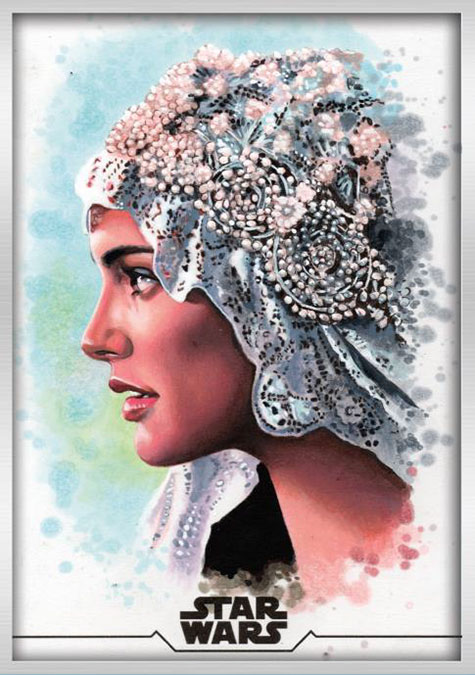 Every box also has a full set of 100 sketch card reprints, each numbered to 100.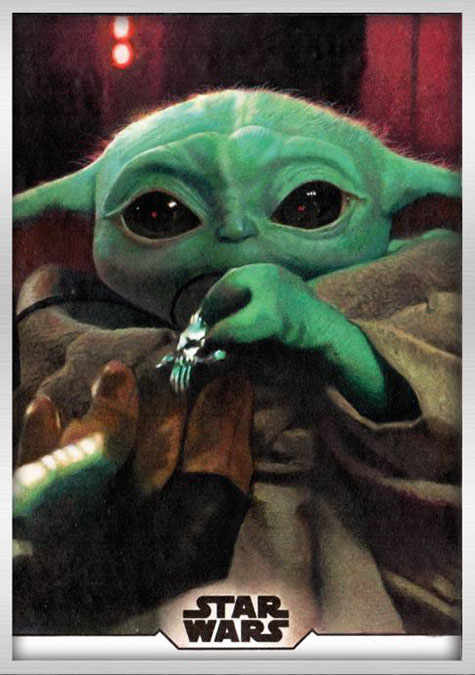 2020 Topps Star Wars Stellar Signatures has a production run of 100 total boxes.
2020 Topps Star Wars Stellar Signatures trading cards at a glance:
Cards per pack: 141 cards
Packs per box: 1
Boxes per case: 1
Release date: October 21, 2020
What to expect in a hobby box:
Autographs – 36
Dual Autographs – 3
Triple Autographs – 1
Oversized Sketch Cards – 1
100-Card Sketch Card Reprints Set
The full 2020 Stellar Signatures checklist will be added as soon as it's available, likely shortly before the set's release.