2020 Topps Star Wars: Return of the Jedi Black and White Checklist and Details
2020 Topps Star Wars: Return of the Jedi Black and White completes the dramatic trading card turn for the original trilogy. Like the previous releases for A New Hope and The Empire Strikes Back, the big thing here is the lack of color and rarely seen images found throughout the checklist.
Hobby boxes are kept on the small side, holding just seven packs. Each guarantees either an autograph or a sketch card.

2020 Topps Star Wars: Return of the Jedi Black and White Base Set Basics
For the base set, all of the images are done without color and many are seldom seen — not an easy task for a Star Wars set now given the many sets put out over the last 40-plus years.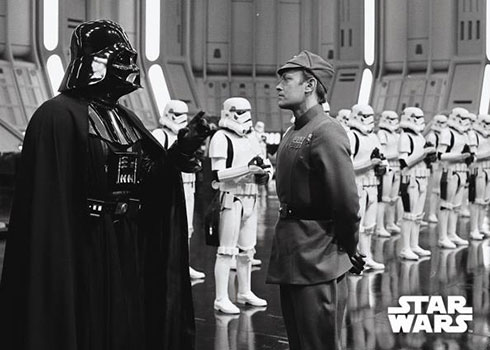 The colorless approach gives images a different dynamic. It can often bring in different emotions and a shift in drama and action.
Parallels, which combine to land one per pack, include Sepia, Blue Hue Shift, Green He Shift (/99), Purple Hue Shift (/25), Red Hue Shift (/10), Orange He Shift (/5), and Metal Carbonite (1/1).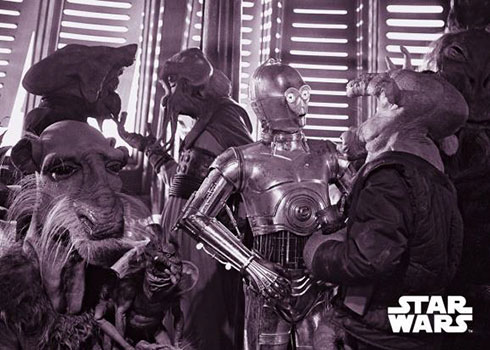 Autographs and Inserts
Autographs keep the same general design as the two previous Black and White sets. That also means the use of stickers for the signatures.
Besides base versions, cards have a handful of Hue Shift parallels: Blue (/99), Green (/25), Purple (/10), Orange (/5) and Red (1/1).
Multi-signature cards are available with two and six autographs.
Sketch cards come in a variety of forms, not just traditionally sized ones. Collectors can also find original art on Panoramic, Shaped and Triptych cards.
Additional inserts are, like parallels, one per pack. Themes include Behind the Scenes, Concept Art, Iconic Characters and Posters.
This is a hobby-only release.
2020 Topps Star Wars: Return of the Jedi Black and White trading cards at a glance:
Cards per pack: 8
Packs per box: 7
Boxes per case: 12
Set size: 133 cards
Release date: January 22, 2020
What to expect in a hobby box:
Autographs or Sketch Cards – 1
Inserts – 7
Parallels – 7
2020 Topps Star Wars: Return of the Jedi Black and White Checklist
Base
Autographs
Inserts
Sketch Cards