The 2020 Topps Series 2 Baseball variations cover a lot of the same ground as Series 1. That means a variety of different photos including casual dress, formal wear and other ballpark fun.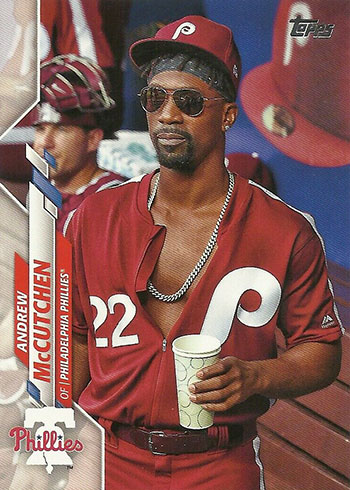 For some collectors, more notable will be the return of more retired legends with seldom-seen pictures.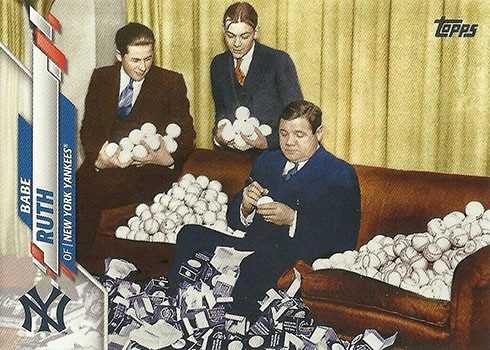 The bulk of the variations can be found in two tiers in 2020 Topps Series 2 Baseball packs: SP and SSP, which are extremely tough. We're still gathering the odds but SP are 1:6 retail hander boxes. SSP cards are 1:175.
The 2020 Topps Series 2 SP Variations checklist is a big one with 75 cards. SSPs total 25 cards.
2020 Topps Series 2 Baseball Variations: The Return of the SSSP
Like the scarce polar bear Pete Alonso and Rob Manfred cards from Series 1, there is a third tier of variation short prints. Odds for these aren't on the pack. And the number that exist still isn't know.
However, they are different — and presumably the most rare — as they have a different code signifier on the back.
The first "SSSP" to surface was a "Rookie Stars" card featuring Bo Bichette, Luis Robert and Yordan Alvarez. It looks fairly inconspicuous and has the same checklist number as Robert's RC (#392).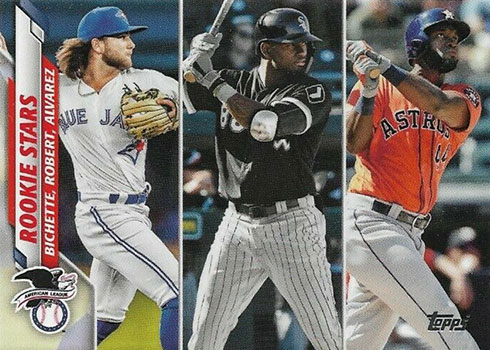 There's a second 2020 Topps Series 2 Baseball variations SSSP Luis Robert, this time without his name on the front. This is a nod to the infamous 1990 Topps Frank Thomas.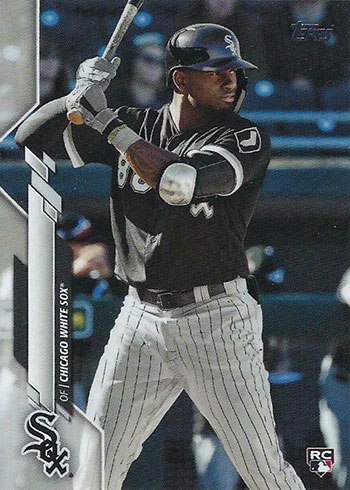 Mookie Betts also has one where he's cast against an illustrated Hollywood backdrop.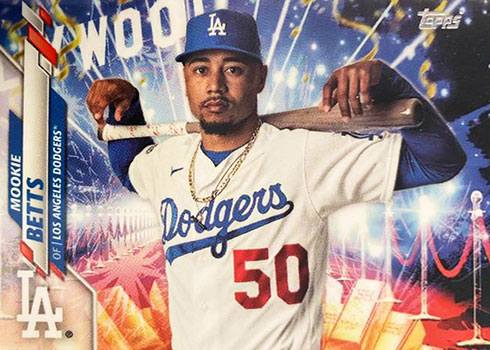 The fourth SSSP features Josh Donaldson. If you look in the stands, there's a second image of him. It's obvious when you see it, but if you're not looking for it, it's easily missed.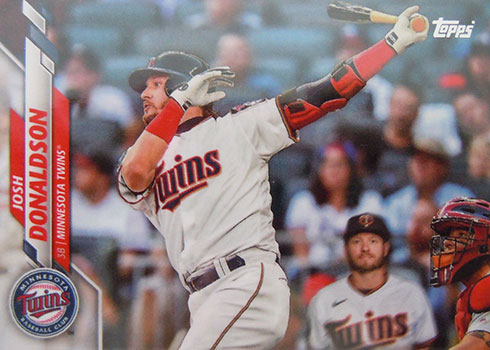 2020 Topps Series 2 Baseball Variations: The Codes
With so many SP and SSP cards, remembering all the different photos can be hard. There is a simpler and faster way to confirm if you have one of the 2020 Topps Series 2 Baseball variations. It has nothing to do with the picture on the front. Instead, flip the card over.
At the end of the copyright info is a CMP code that's meant for production, not collectors. However, these codes separate different types of cards — like variations. Regular base cards end in 099. If you have an SP variation, it ends in 115. For SSPs, it's 116.
Different cards have all sorts of different codes but these are the ones that are relevant for variation hunting.
Codes to Remember:
Base – 099
SP Variation – 115
SSP Variation – 116
SSSP – 117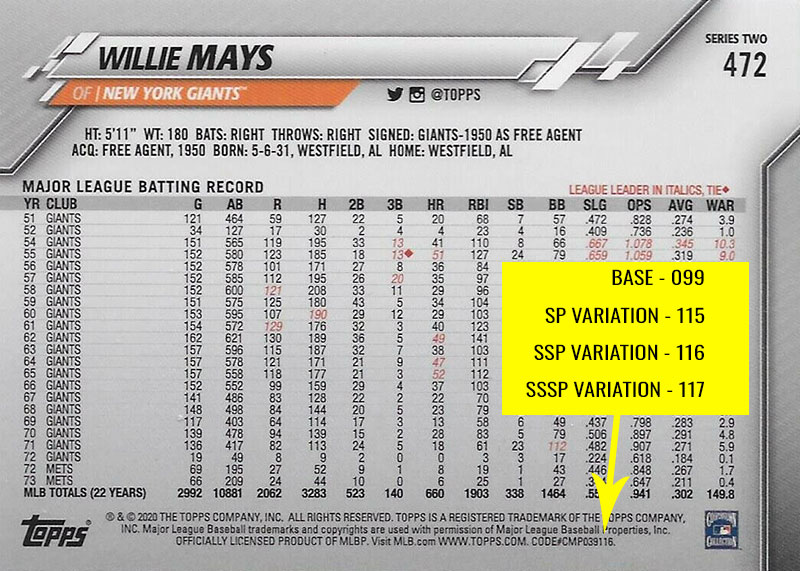 2020 Topps Series 2 Baseball Variations Checklist
There may be some SSSP cards that have yet to surface. The SP and SSP checklists are complete. If you're looking for a specific card, click on the links to see what's currently available on eBay.
351 Gerrit Cole – SP | SSP
354 Randy Johnson – SP
361 Steve Carlton – SP
362 Will Clark – SP
363 Ichiro – SSP
364Hunter Harvey – SP
366 Marcus Semien – SP
367 Giancarlo Stanton – SP | SSP
372 Josh Donaldson – SSSP
375 Willie Stargell – SP
375 Robert Clemente – SSP
378 Carl Yastrzemski – SP
381 Sandy Koufax – SSP
388 Carlton Fisk – SP
388 Ted Williams – SSP
392 Luis Robert – SP | SSP | SSSP
392 Bo Bichette / Luis Robert / Yordan Alvarez "Rookie Stars – SSSP
397 Charlie Blackmon – SP
401 Jake Fraley – SP
408 Brendan Rodgers – SP
416 Jackie Robinson – SSP
418 Willie McCovey – SP
419 Lou Gehrig – SSP
420 Mookie Betts – SP | SSP | SSSP
424 Rod Carew – SP
427 Tom Seaver – SP
432 Walker Buehler – SP | SSP
433 Noah Syndergaard – SP
434 Brusdar Graterol – SP
440 Carter Kieboom – SP
455 Kris Bryant – SP | SSP
458 Trey Mancini – SP
461 Lou Brock – SP
464 Randy Dobnak – SP
465 Eugenio Suarez – SP
467 Andrew McCutchen – SP | SSP
472 Willie Mays- SSP
480 Ozzie Albies – SP
482 Hank Aaron – SSP
482 Eddie Mathews – SP
483 Eddie Rosario – SP
486 Al Kaline – SP
497 Albert Pujols – SP | SSP
507 Blake Snell – SP
508 Bob Gibson – SP
514 Logan Webb – SP
517 Ken Griffey Jr. – SSP
519 Mike Schmidt – SP
525 Harmon Killebrew – SP | SSP
530 Xander Bogaerts – SP
533 Nick Castellanos – SP
541 Danny Mendick – SP
549 Freddie Freeman – SP
552 Yu Darvish – SP
556 Dave Winfield – SP
557 Mariano Rivera – SSP
558 Dennis Eckersley – SP
559 Josh Hader – SP
560 Reggie Jackson – SP
561 Wade Boggs – SP
562 Babe Ruth – SSP
567 Yonathan Daza – SP
571 Keston Hiura – SP
577 Elvis Andrus – SP
585 Kyle Tucker – SP
586 Cal Ripken Jr. – SSP
590 Yu Chang – SP
591 Craig Biggio – SP
602 Jose Altuve – SP | SSP
609 Nolan Ryan – SSP
615 Junior Fernandez – SP
620 Corey Seager – SP
624 Eddie Murray – SP
631 Stephen Strasburg – SP | SSP
637 Trevor Story – SP
649 Gary Carter – SP
660 Darryl Strawberry – SP
661 Justin Dunn – SP
665 Willson Contreras – SP
669 Luis Severino – SP
672 Chris Sale – SP
674 Jose Abreu – SP
676 Rangel Ravelo – SP
681 Edwin Rios – SP
685 Frank Robinson – SP
686 Jeff Bagwell – SP
687 Rhys Hoskins – SP | SSP
691 Brock Burke – SP
699 Sheldon Neuse – SP
2020 Topps Series 2 Baseball Variations Gallery
351 Gerrit Cole, New York Yankees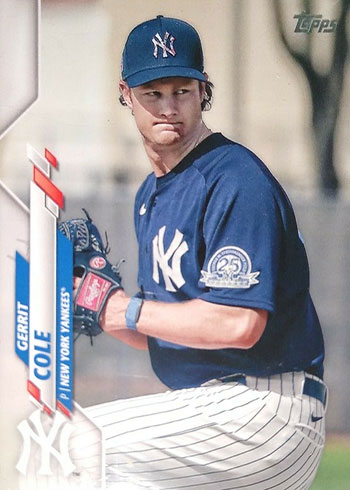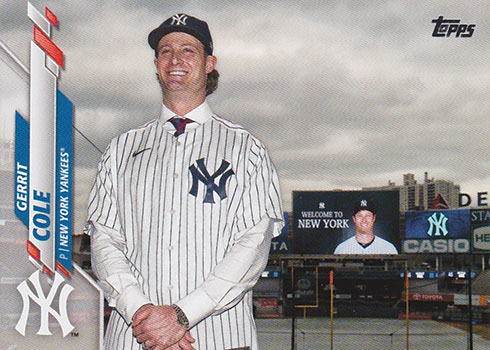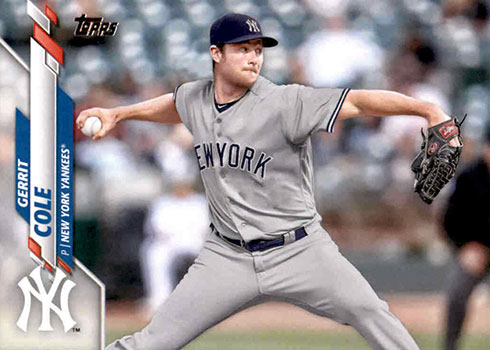 354 Randy Johnson, Arizona Diamondbacks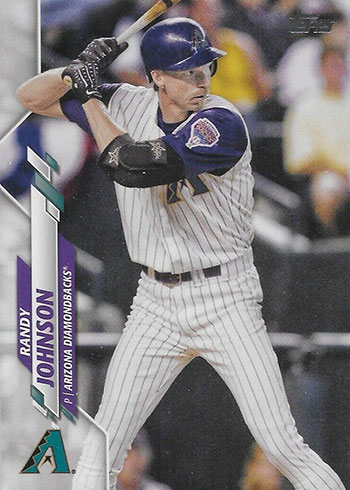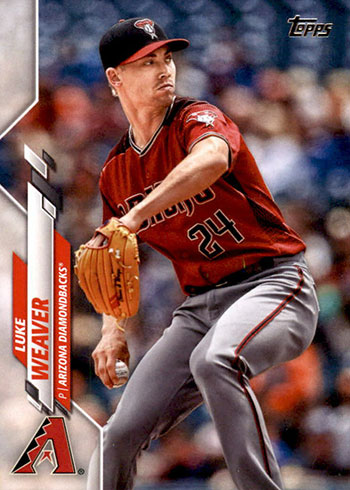 361 Steve Carlton, Philadelphia Phillies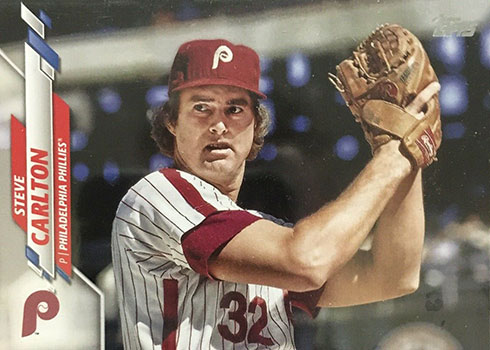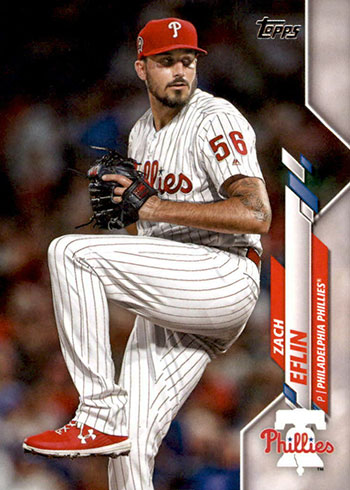 362 Will Clark, San Francisco Giants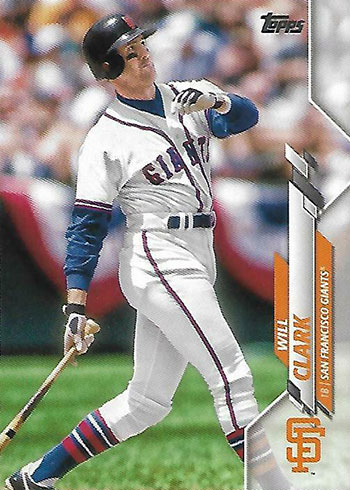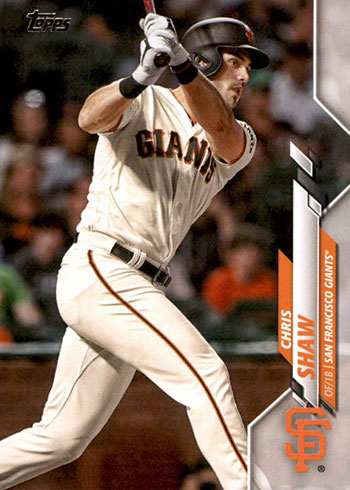 363 Ichiro, Seattle Mariners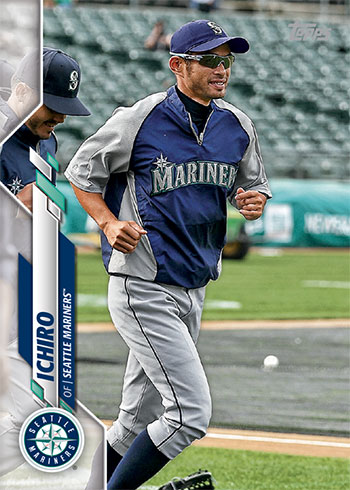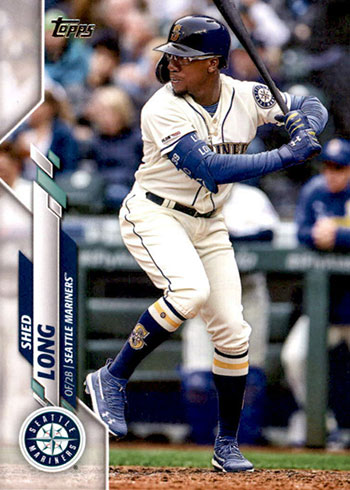 364 Hunter Harvey, Baltimore Orioles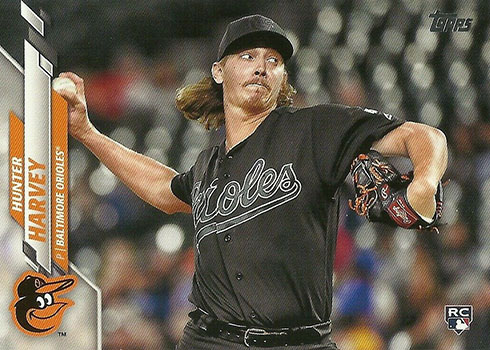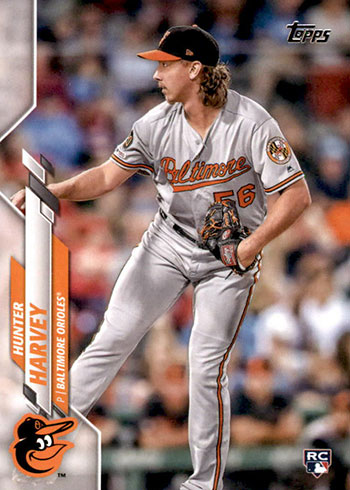 366 Marcus Semien, Oakland Athletics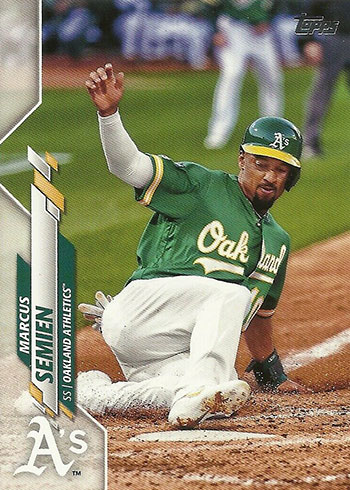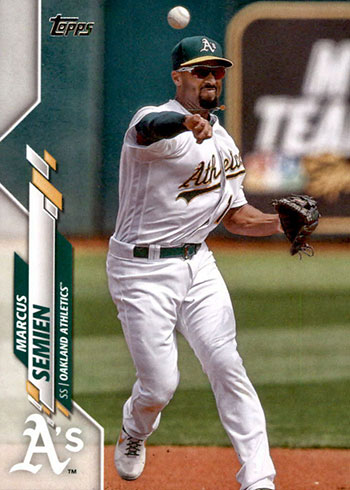 367 Giancarlo Stanton, New York Yankees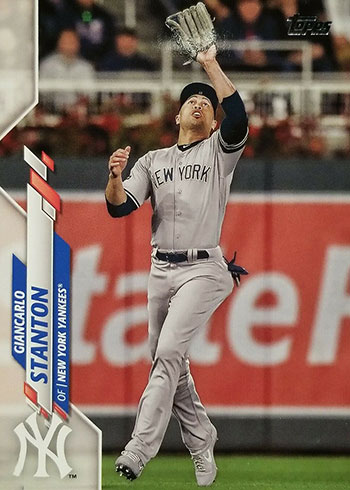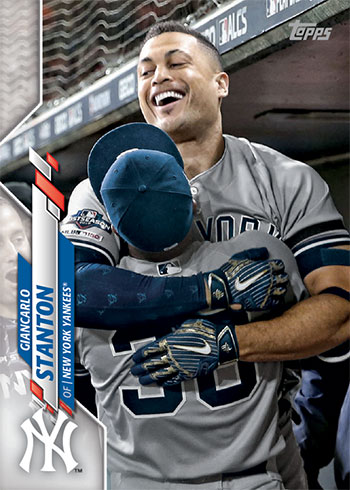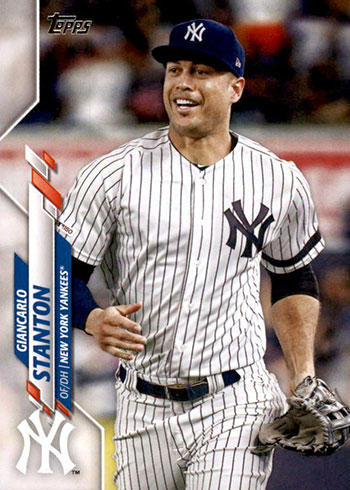 372 Josh Donaldson, Minnesota Twins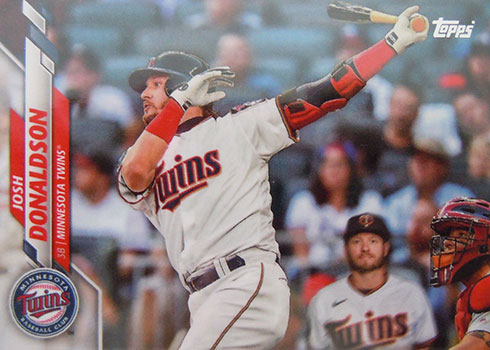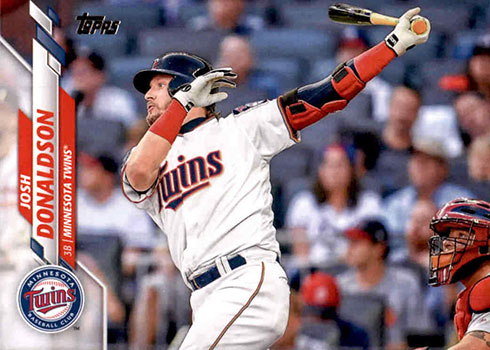 375 Willie Stargell, Pittsburgh Pirates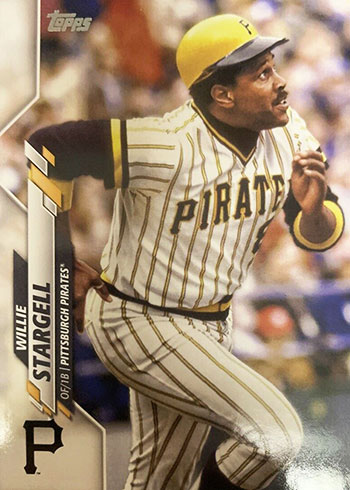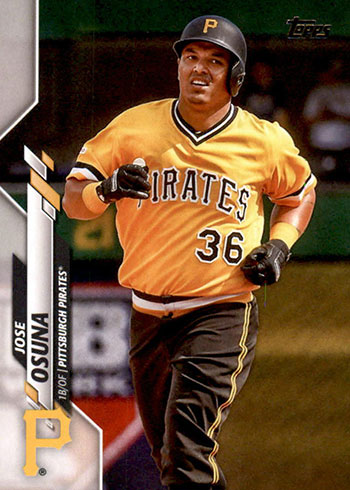 375 Roberto Clemente, Pittsburgh Pirates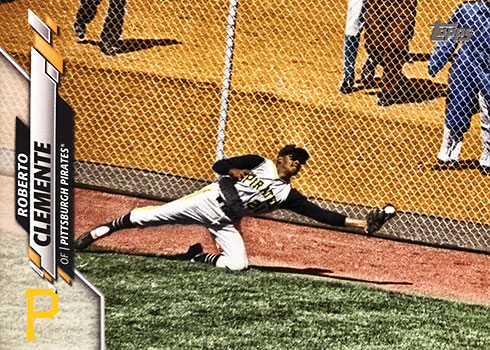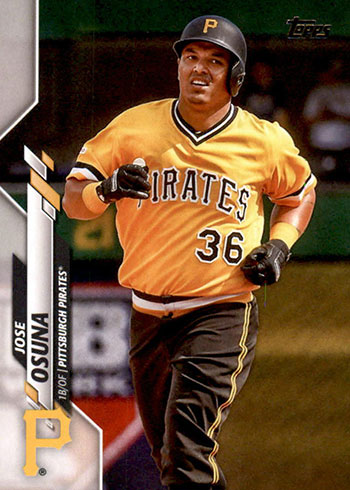 378 Carl Yastrzemski, Boston Red Sox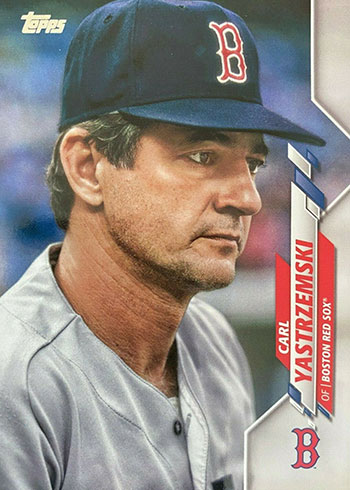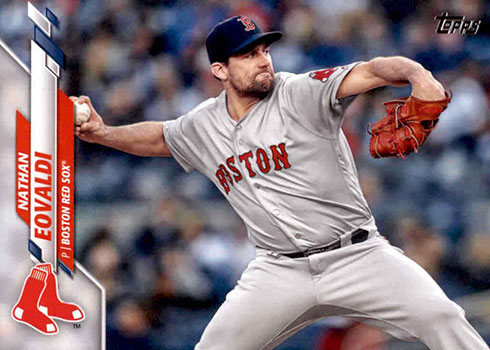 381 Sandy Koufax, Los Angeles Dodgers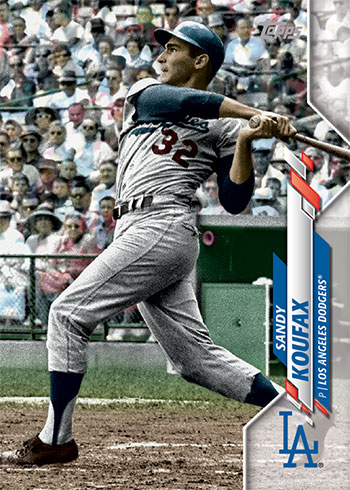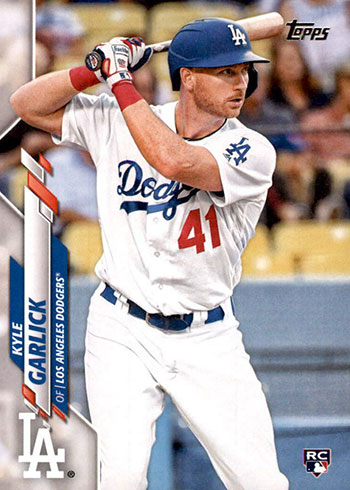 388 Carlton Fisk, Boston Red Sox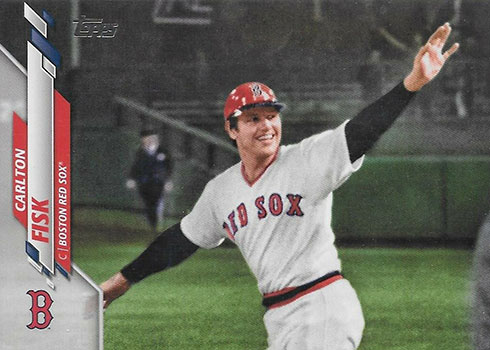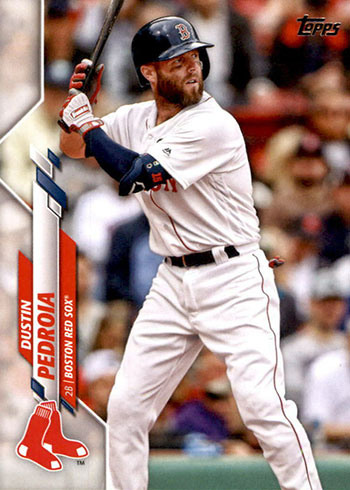 388 Ted Williams, Boston Red Sox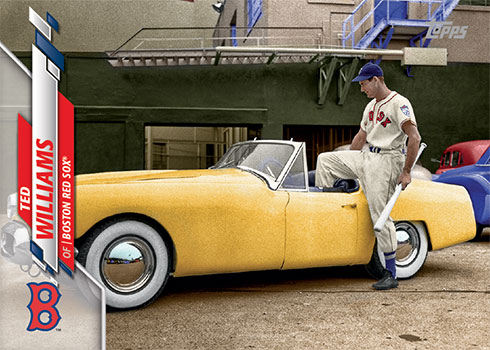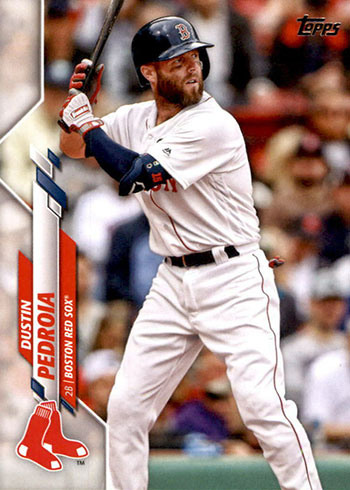 392 Luis Robert, Chicago White Sox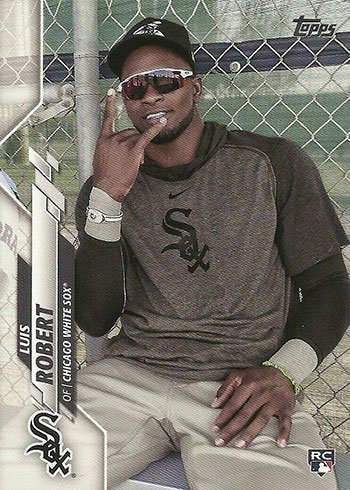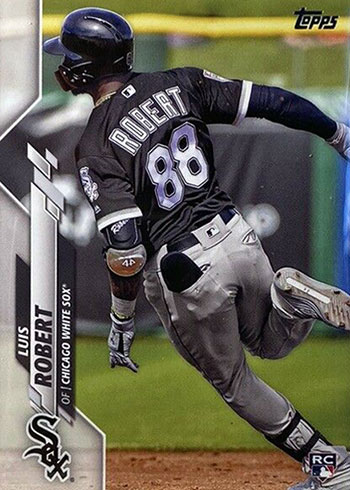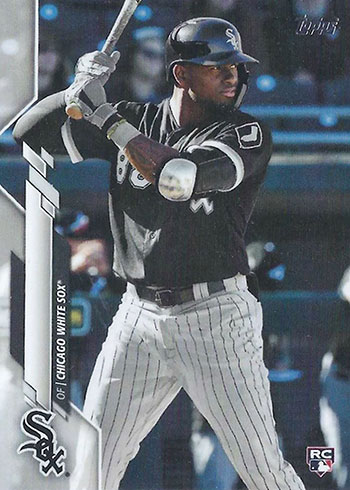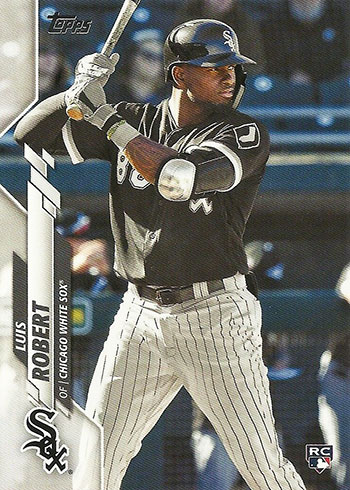 392 Bo Bichette, Toronto Blue Jays / Luis Robert, Chicago White Sox / Yordan Alvarez, Houston Astros "Rookie Stars"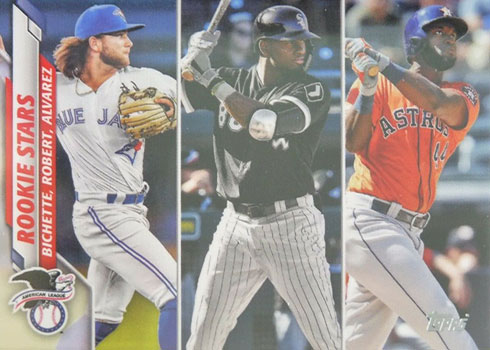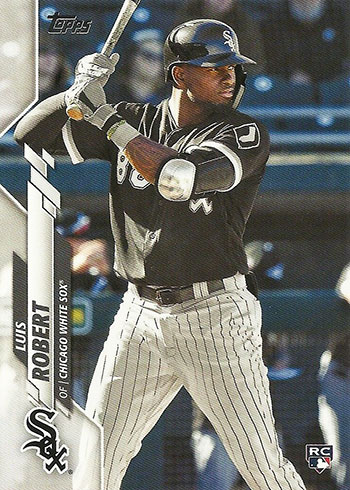 397 Charlie Blackmon, Colorado Rockies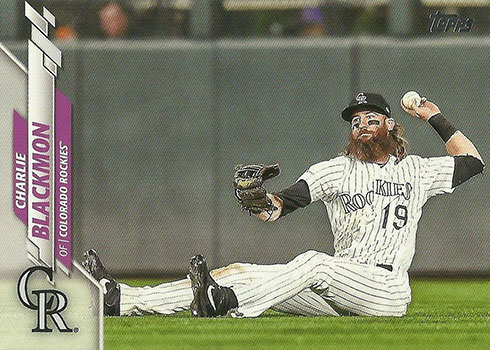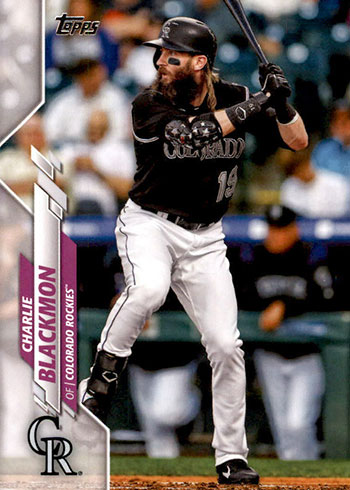 401 Jake Fraley, Seattle Mariners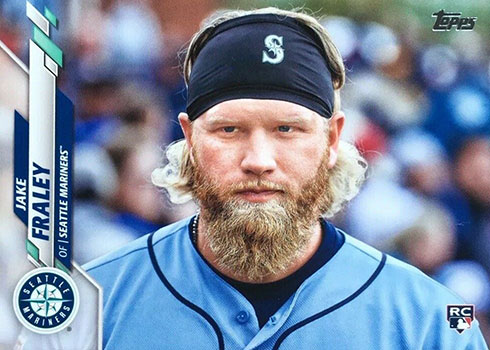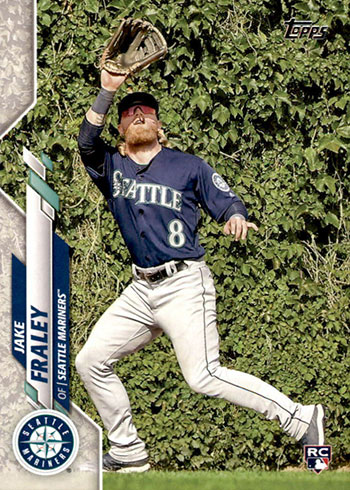 408 Brendan Rodgers, Colorado Rockies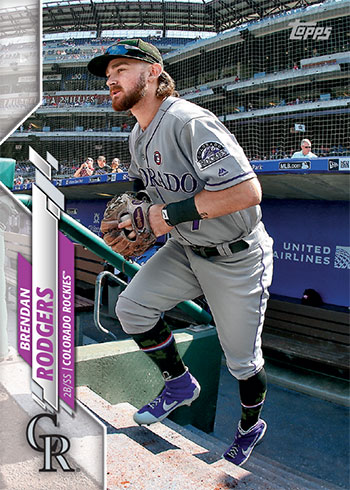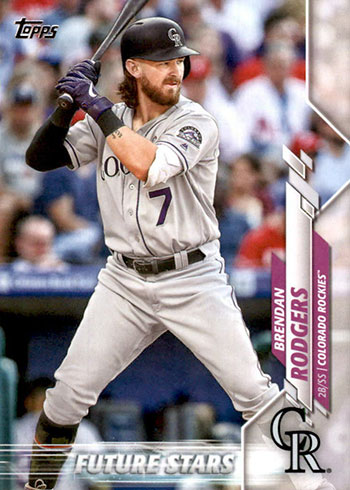 416 Jackie Robinson, Brooklyn Dodgers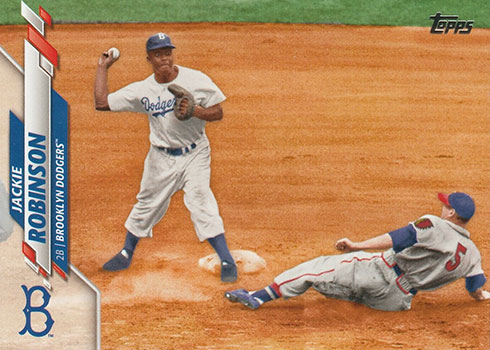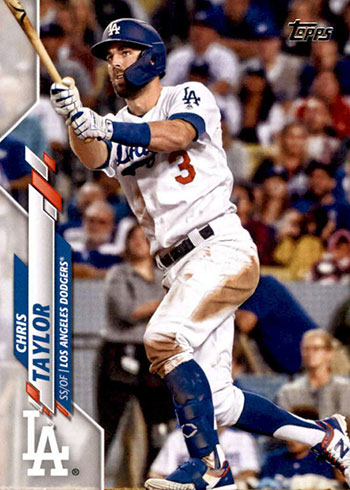 418 Willie McCovey, San Francisco Giants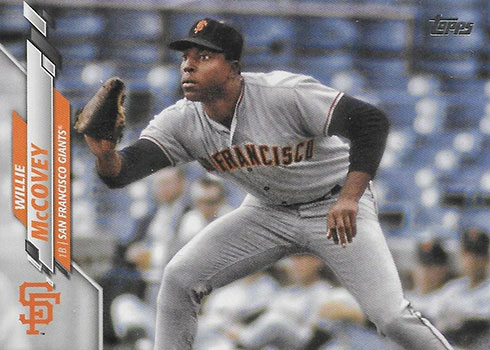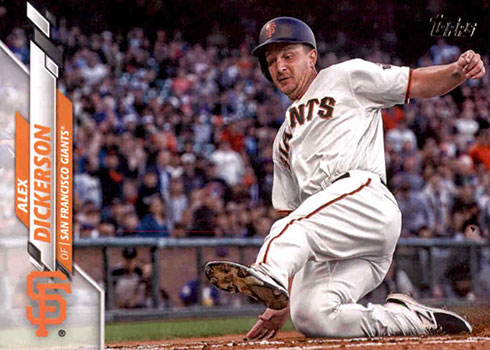 419 Lou Gehrig, New York Yankees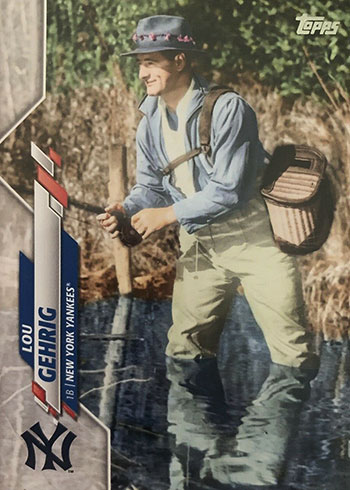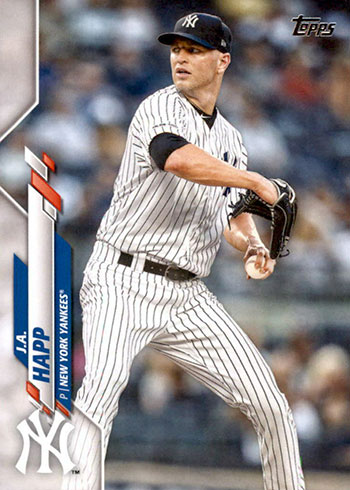 420 Mookie Betts, Los Angeles Dodgers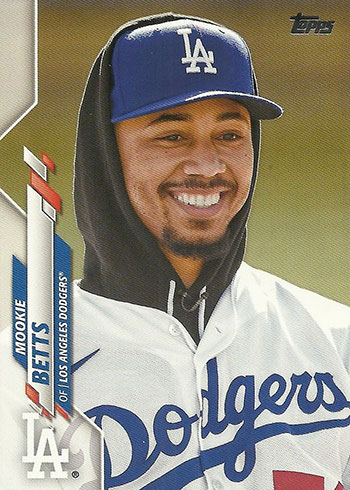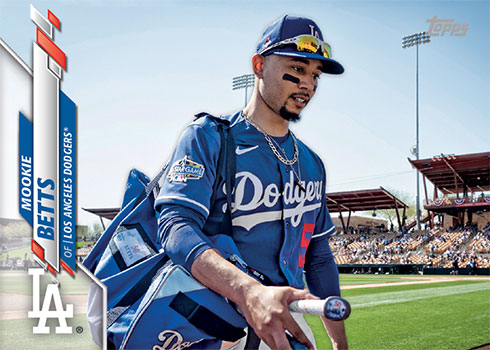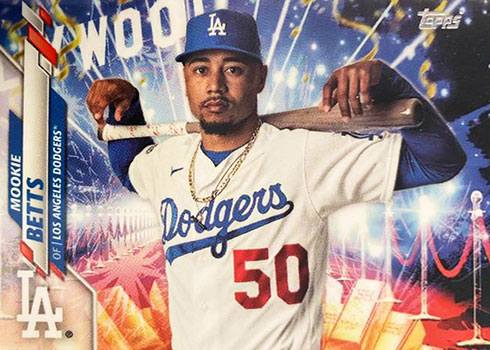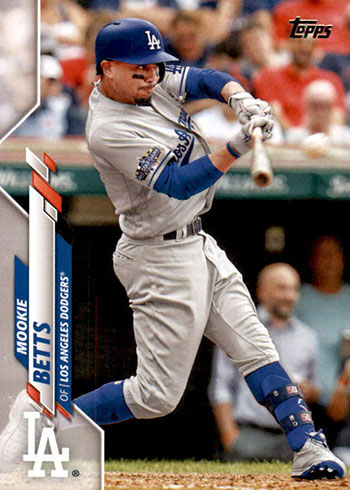 424 Rod Carew, Minnesota Twins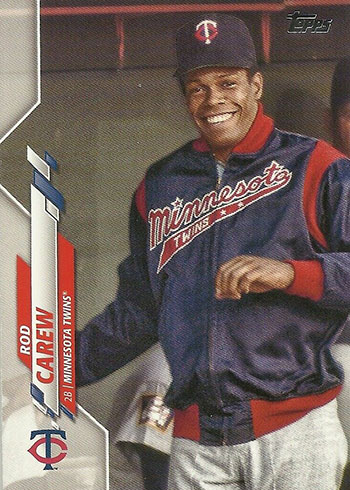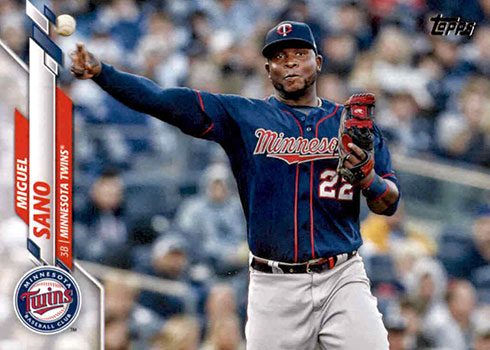 427 Tom Seaver, New York Mets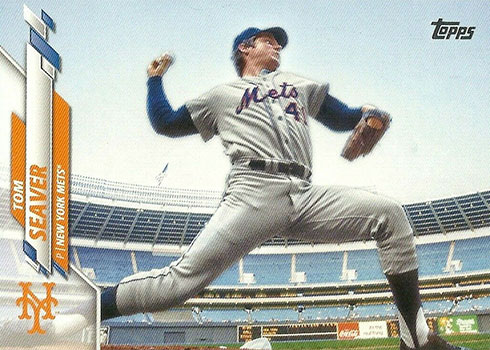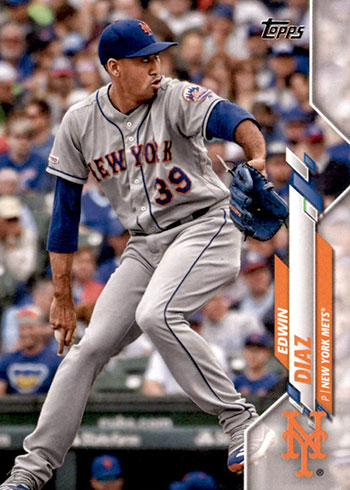 432 Walker Buehler, Los Angeles Dodgers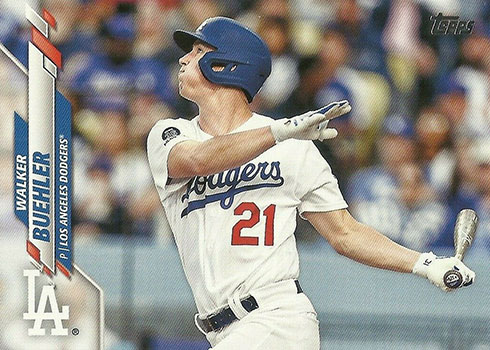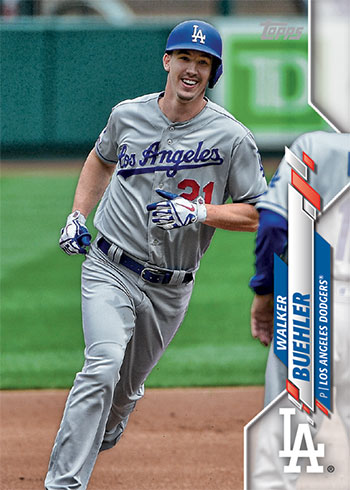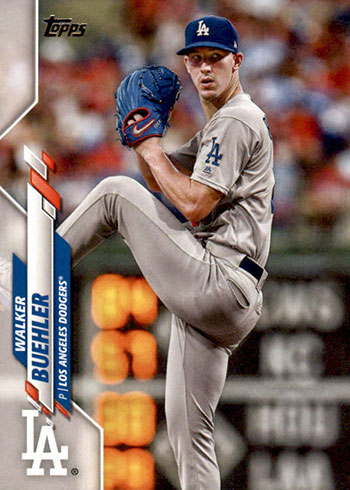 433 Noah Syndergaard, New York Mets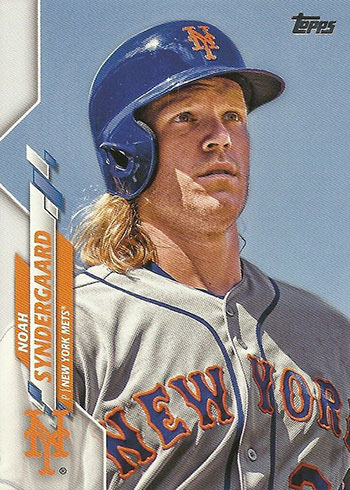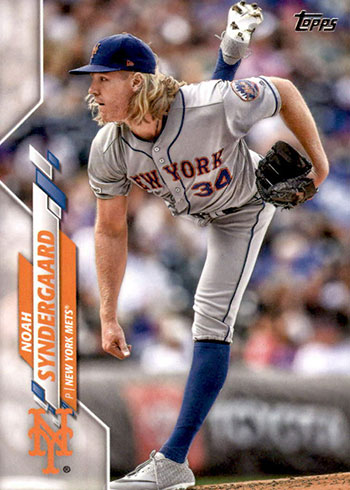 434 Brusdar Graterol, Los Angeles Dodgers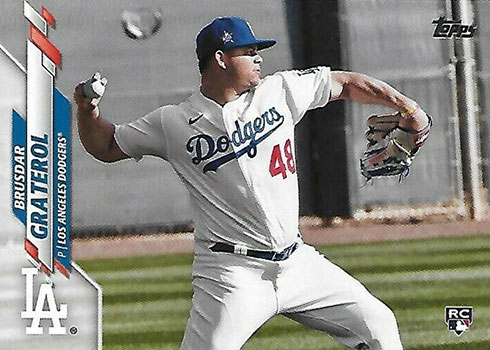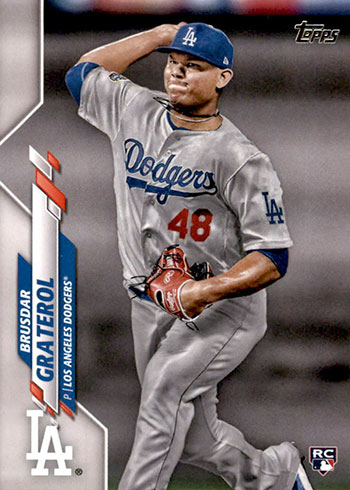 440 Carter Kieboom, Washington Nationals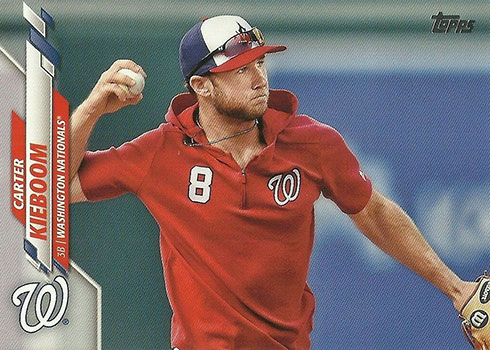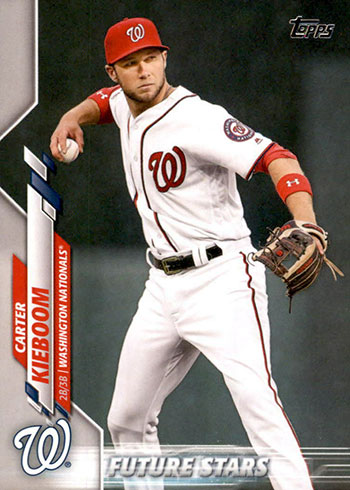 455 Kris Bryant, Chicago Cubs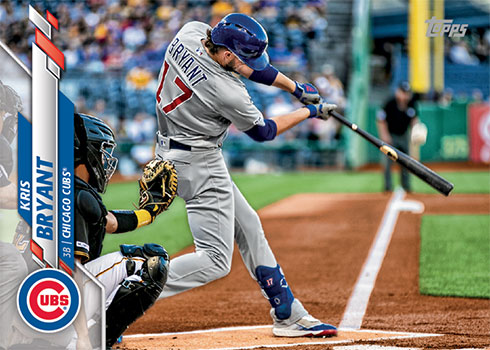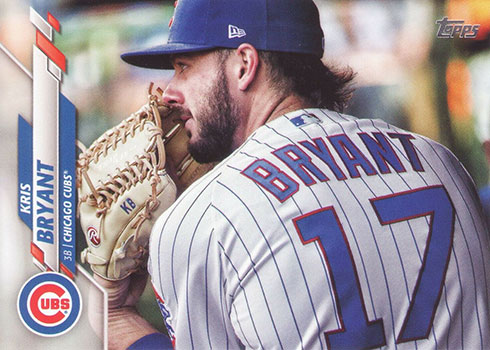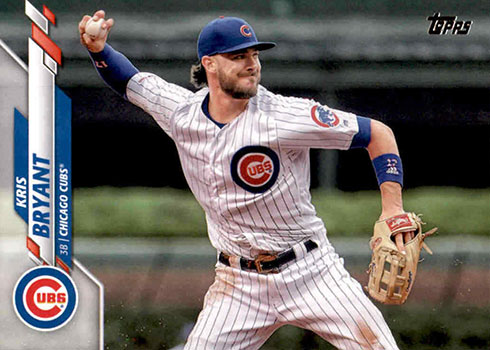 458 Trey Mancini, Baltimore Orioles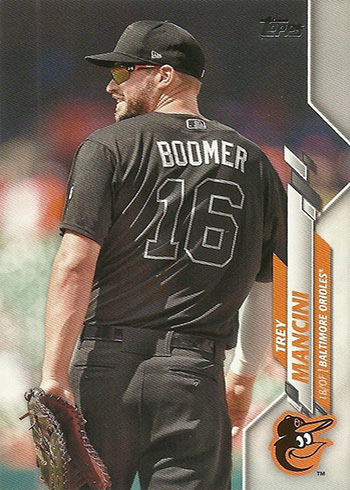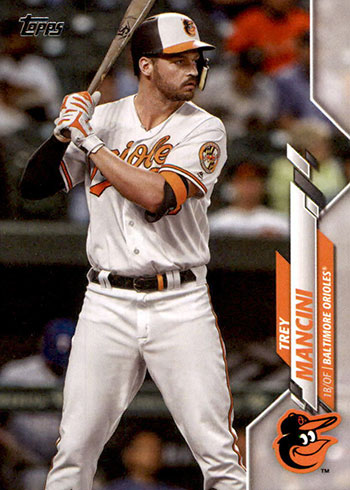 461 Lou Brock, St. Louis Cardinals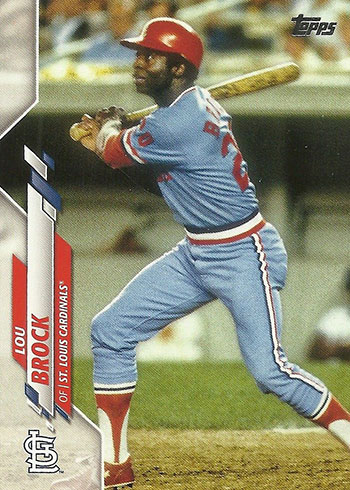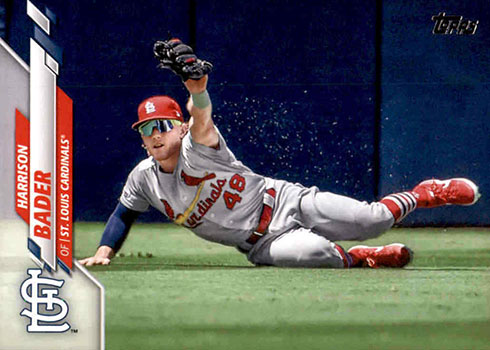 464 Randy Dobnak, Minnesota Twins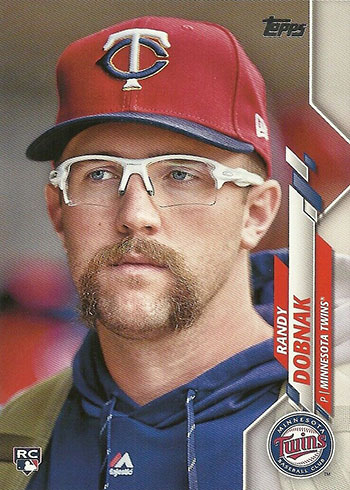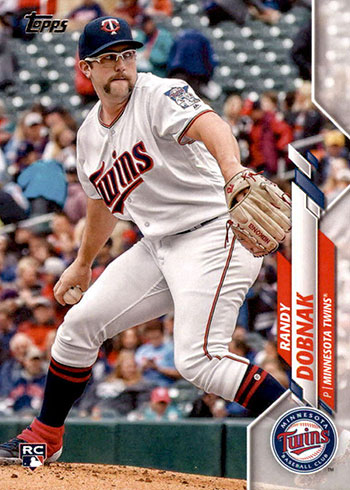 465 Eugenio Suarez, Cincinnati Reds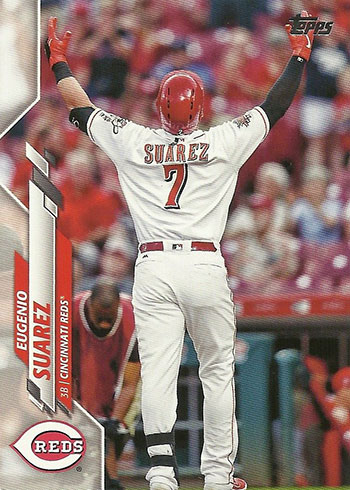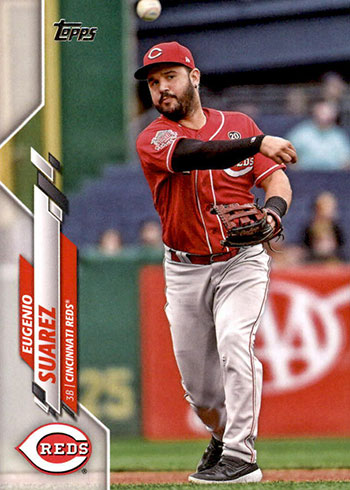 467 Andrew McCutchen, Philadelphia Phillies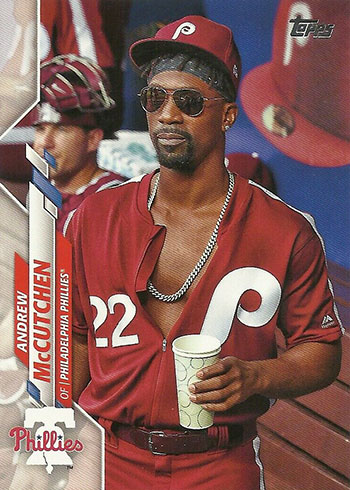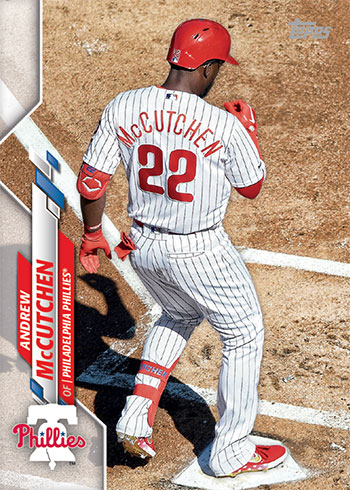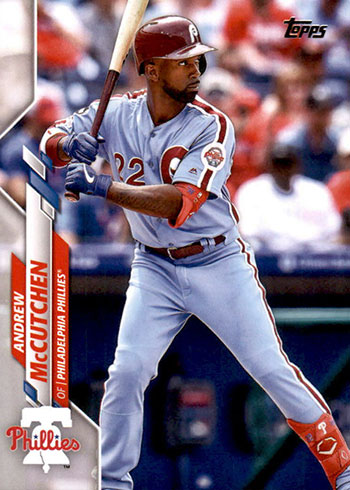 469 Tom Glavine, Atlanta Braves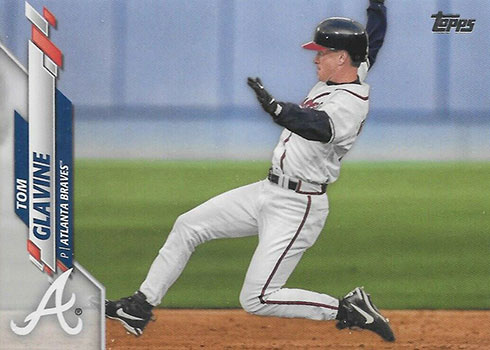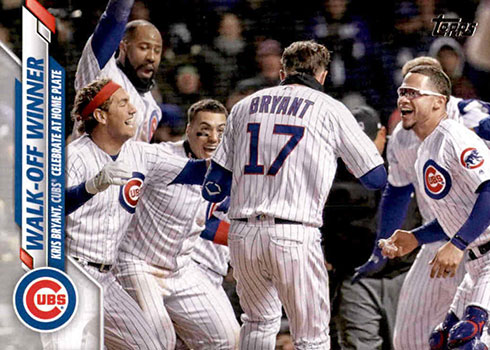 472 Willie Mays, New York Giants (SSP)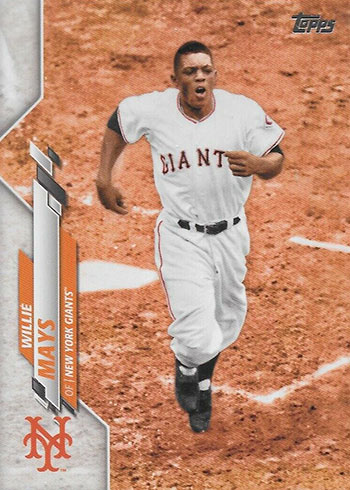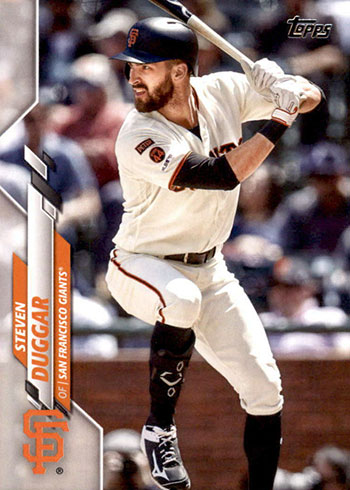 480 Ozzie Albies, Atlanta Braves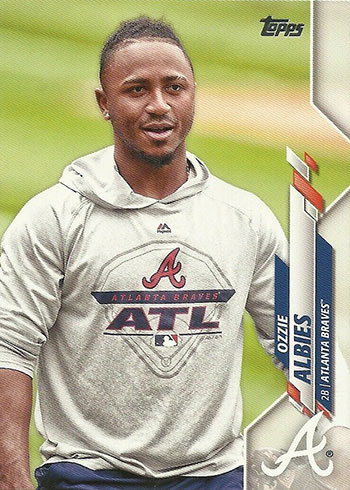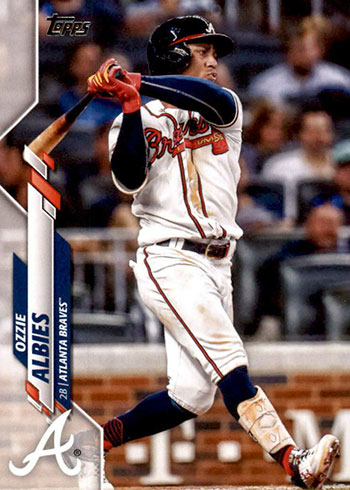 482. Hank Aaron, Milwaukee Braves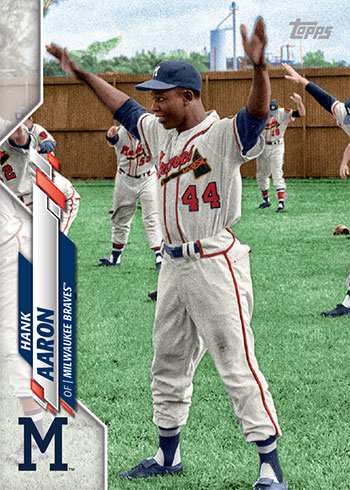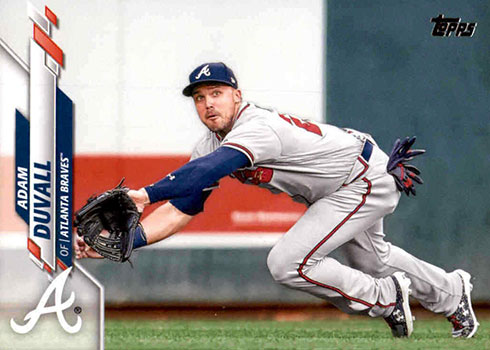 482 Eddie Mathews, Milwaukee Braves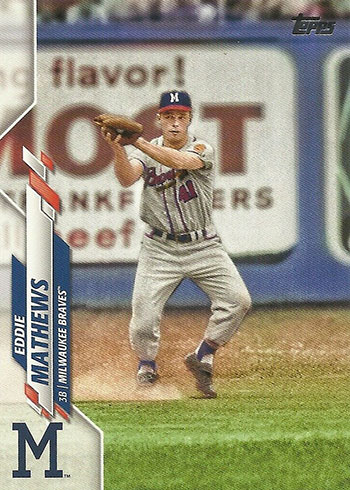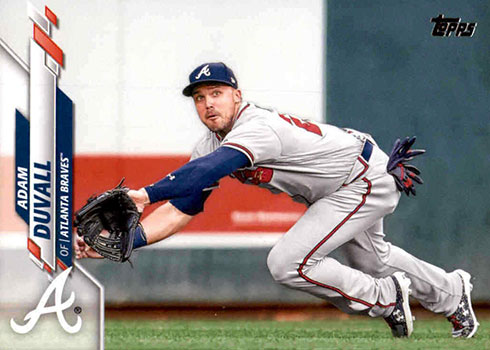 483 Eddie Rosario, Minnesota Twins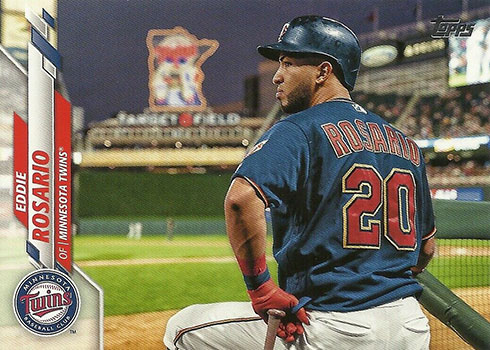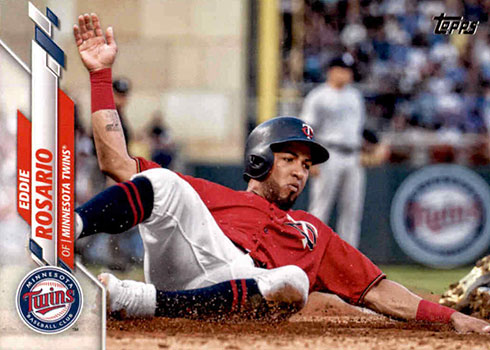 486 Al Kaline, Detroit Tigers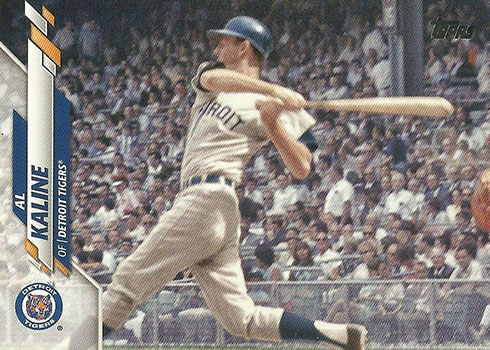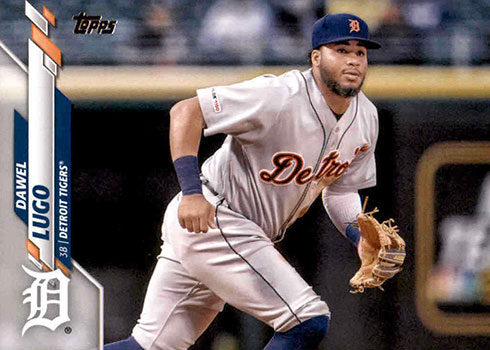 497 Albert Pujols, Los Angeles Angels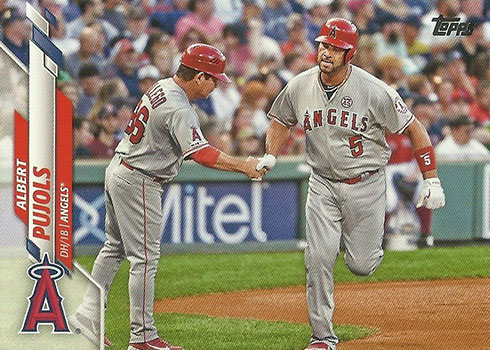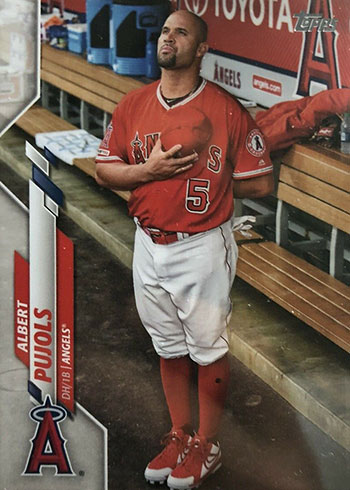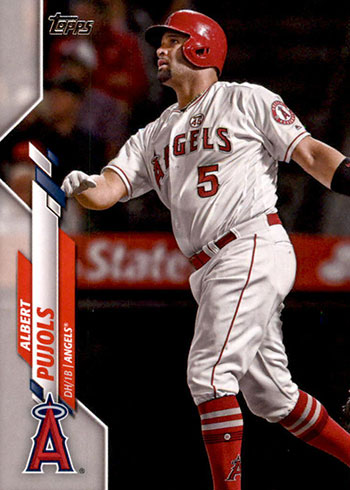 507 Blake Snell, Tampa Bay Rays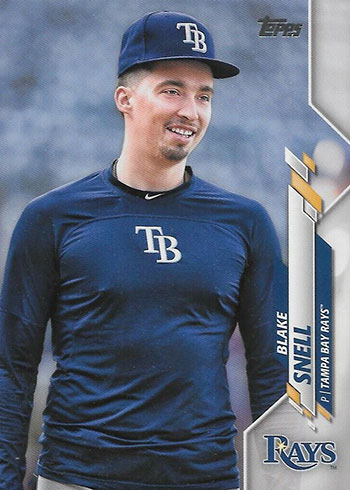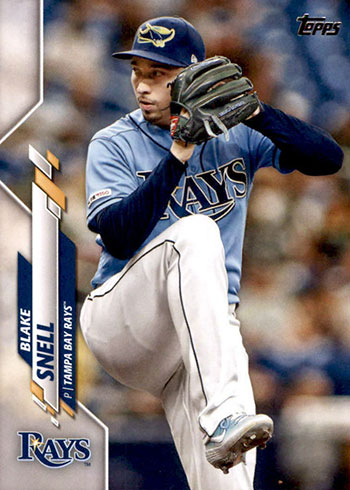 508 Bob Gibson, St. Louis Cardinals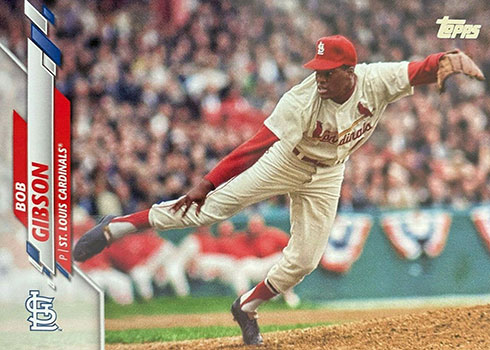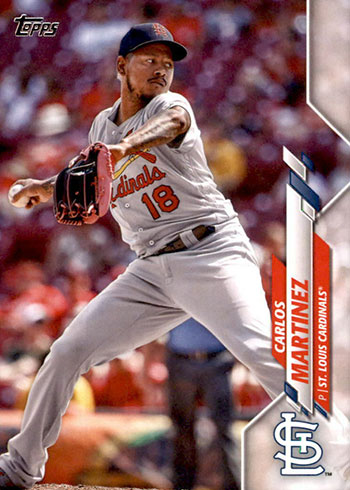 514 Logan Webb, San Francisco Giants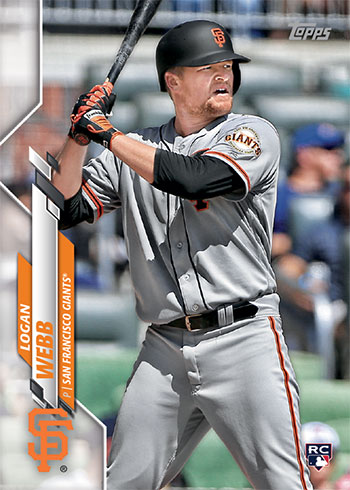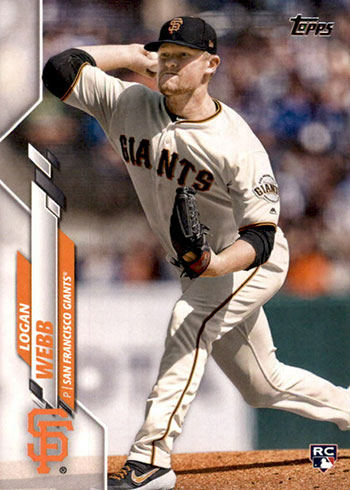 517 Ken Griffey Jr., Seattle Mariners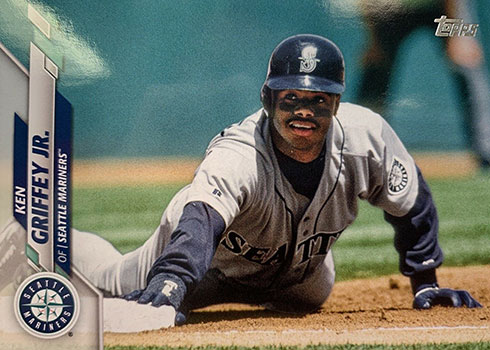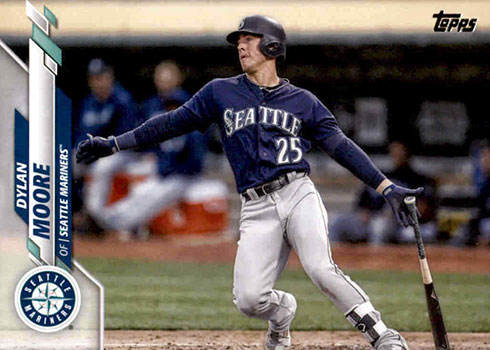 519 Mike Schmidt, Philadelphia Phillies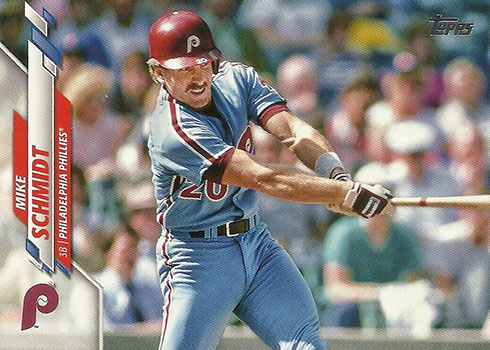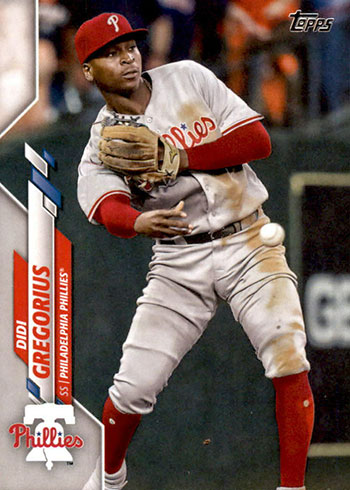 525 Harmon Killebrew, Minnesota Twins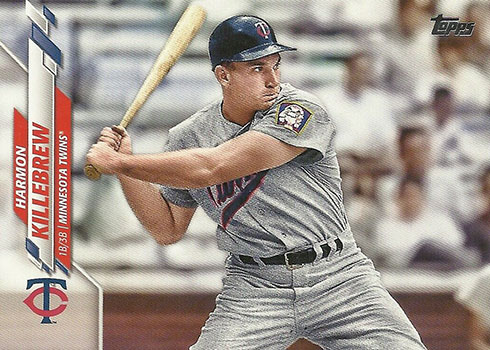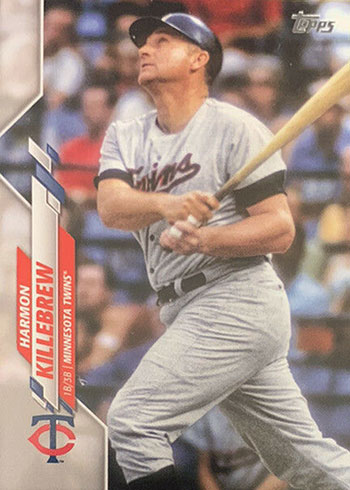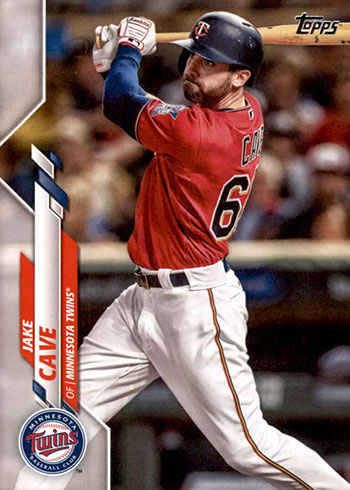 530 Xander Bogaerts, Boston Red Sox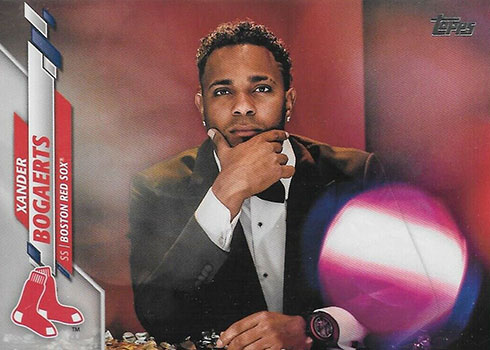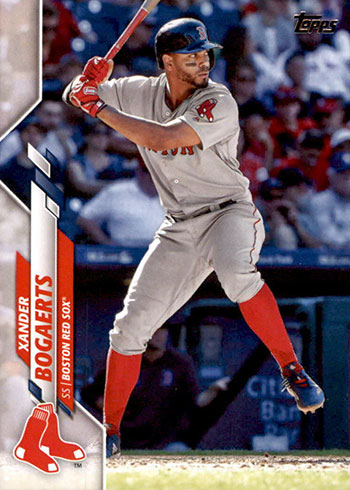 533 Nick Castellanos, Cincinnati Reds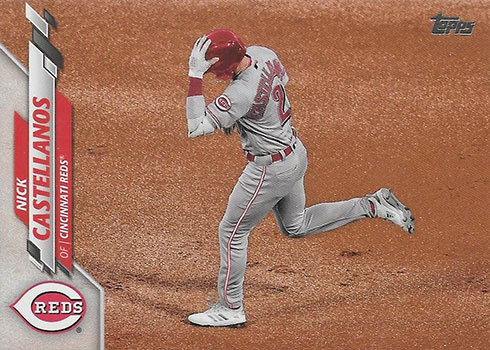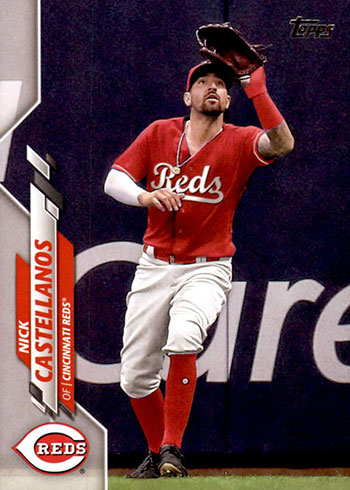 541 Danny Mendick, Chicago White Sox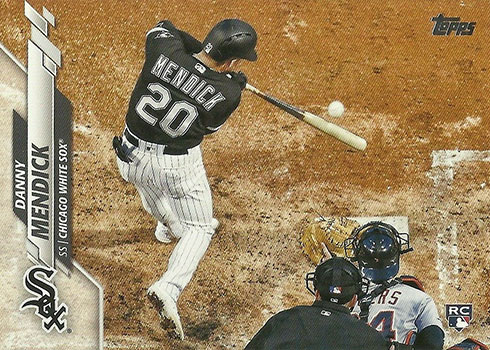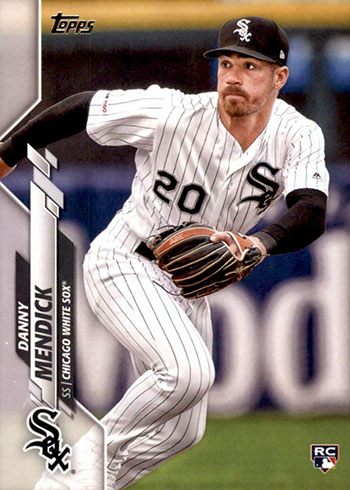 549 Freddie Freeman, Atlanta Braves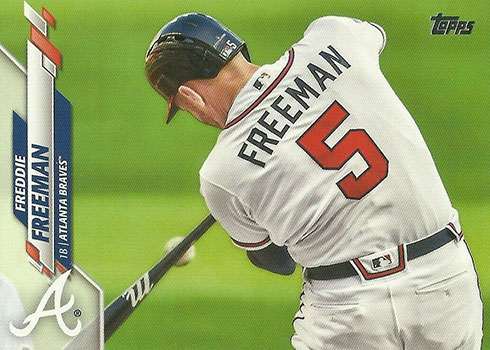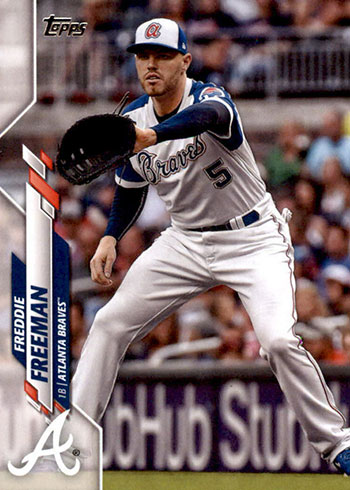 552 Yu Darvish, Chicago Cubs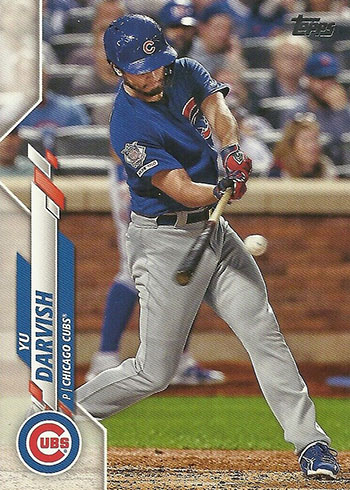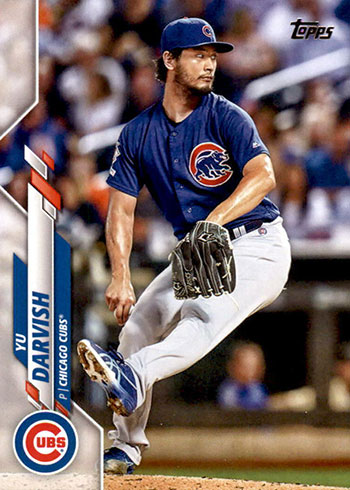 556 Dave Winfield, San Diego Padres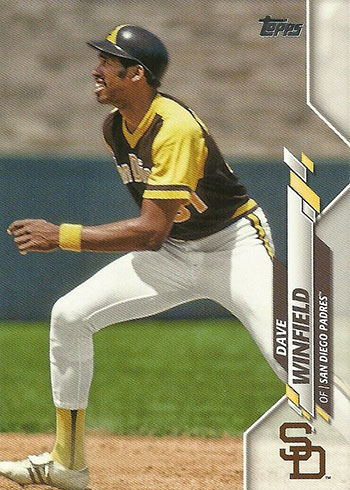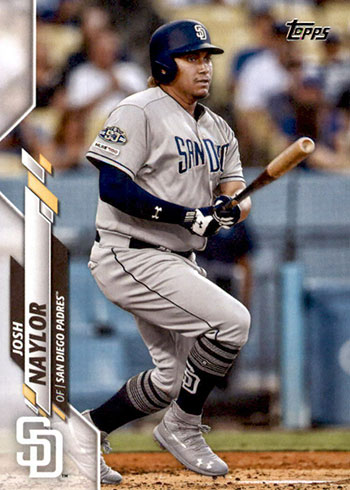 567 Mariano Rivera, New York Yankees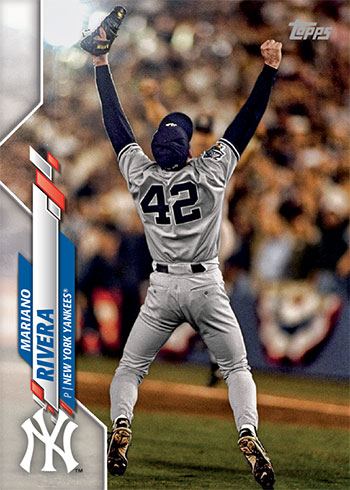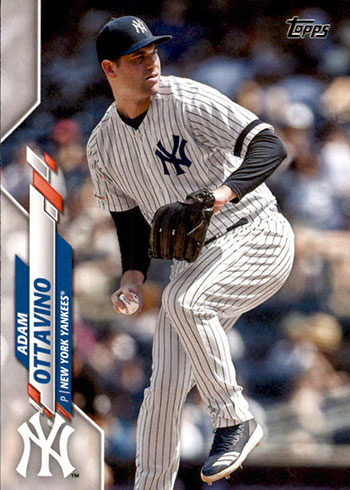 558 Dennis Eckersley, Oakland Athletics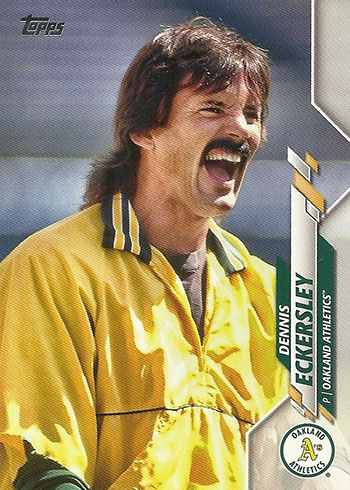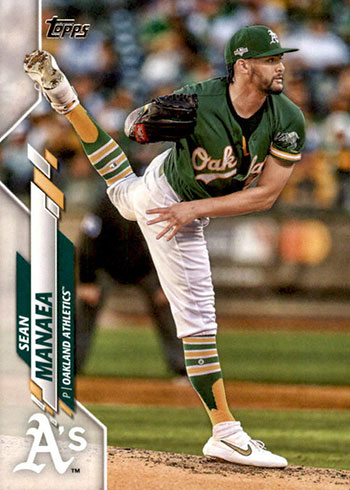 559 Josh Hader, Milwaukee Brewers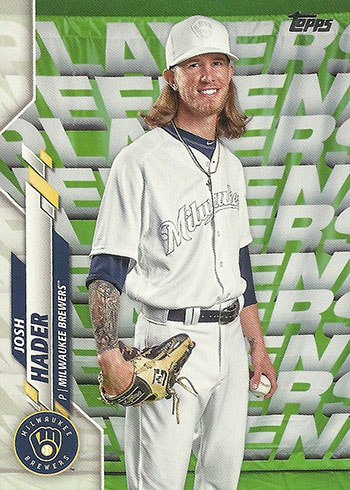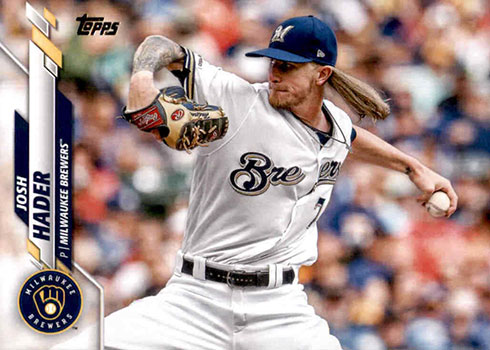 560 Reggie Jackson, Oakland Athletics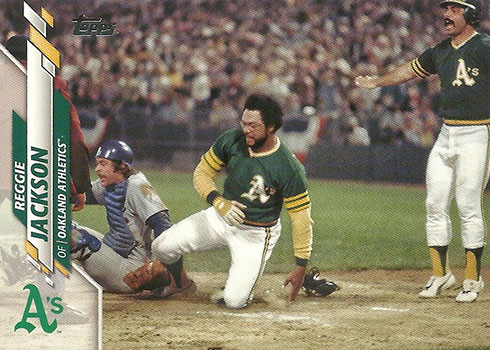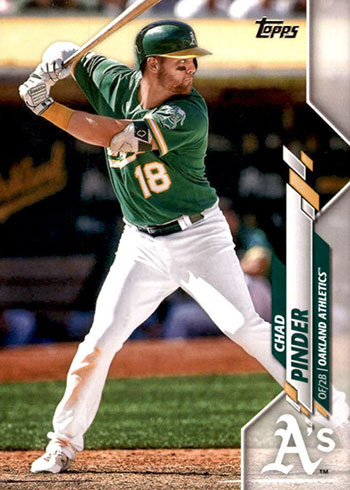 561 Wade Boggs, Boston Red Sox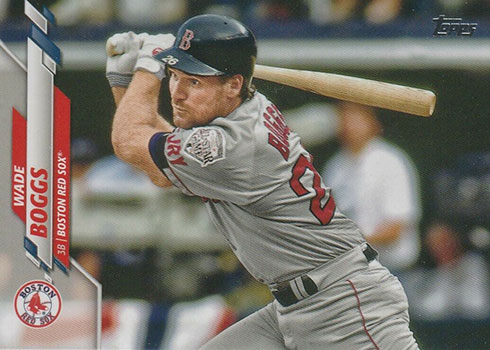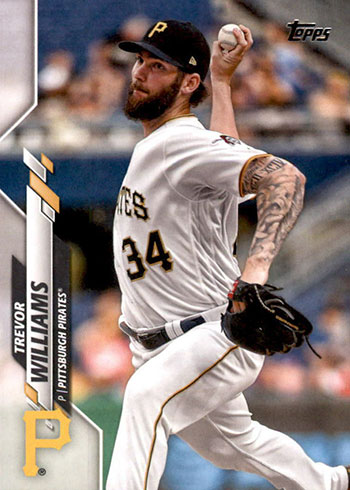 562 Babe Ruth, New York Yankees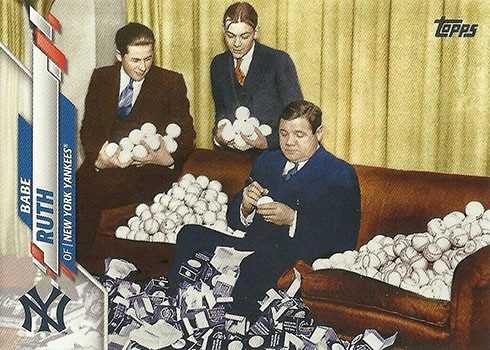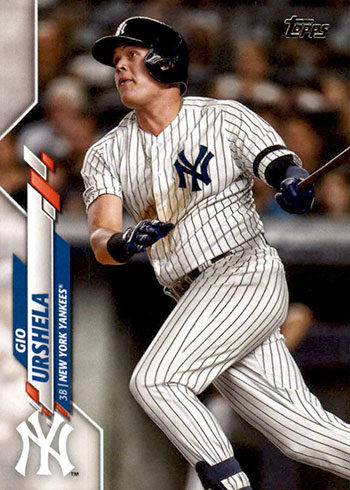 567 Yonathan Daza, Colorado Rockies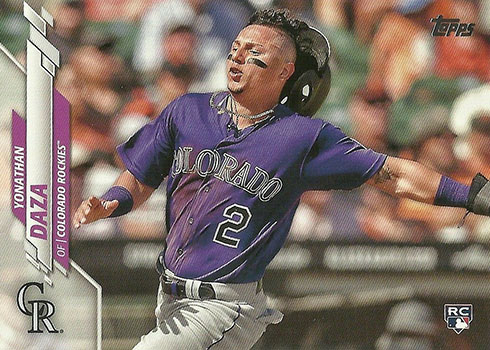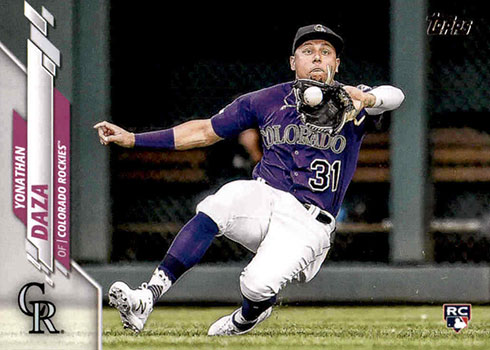 571 Keston Hiura, Milwaukee Brewers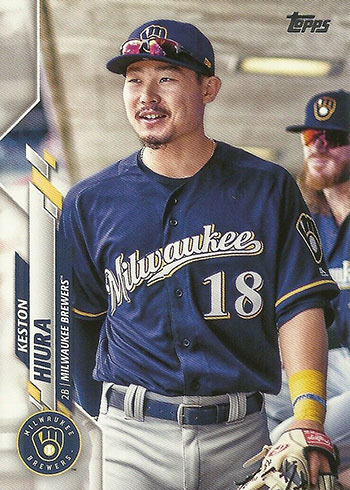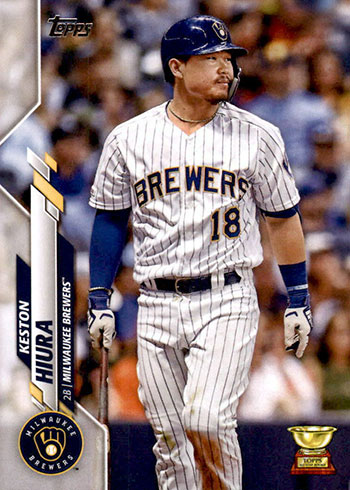 577 Elvis Andrus, Texas Rangers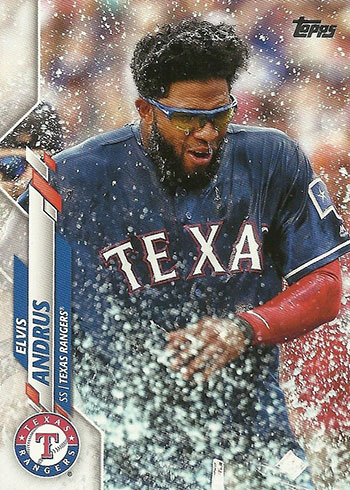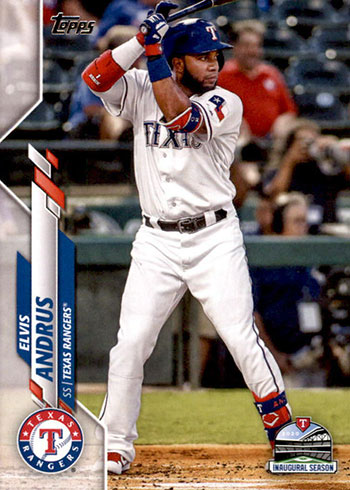 585 Kyle Tucker, Houston Astros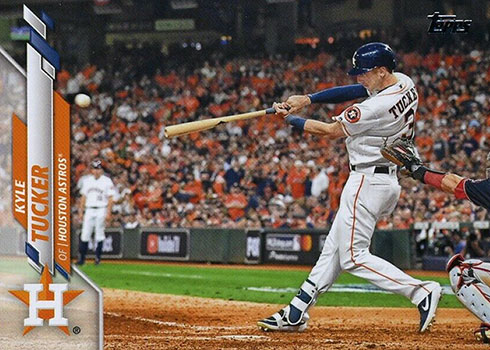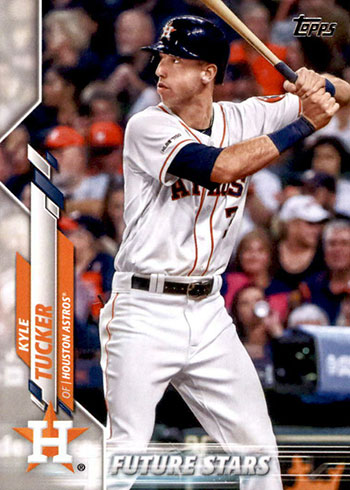 586 Cal Ripken Jr., Baltimore Orioles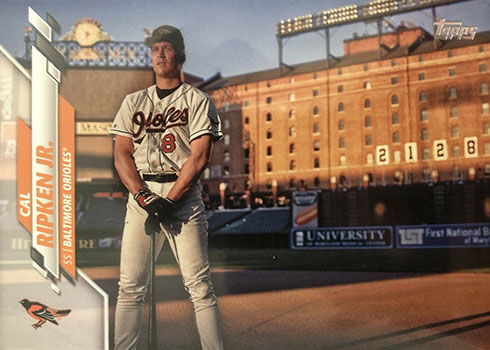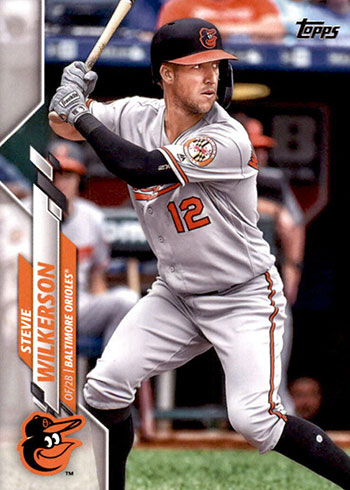 590 Yu Chang, Cleveland Indians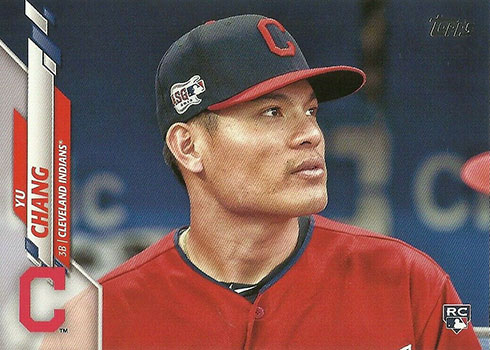 591 Craig Biggio, Houston Astros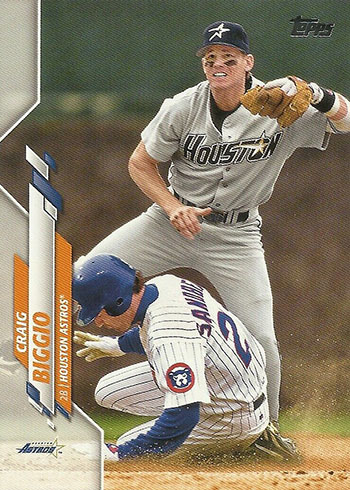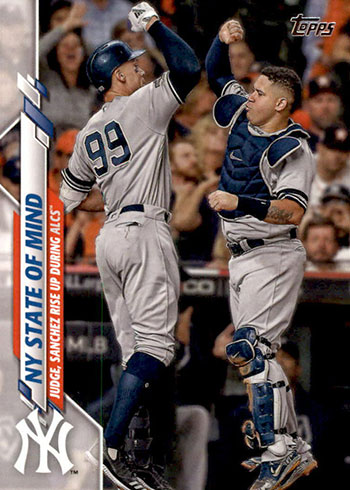 602 Jose Altuve, Houston Astros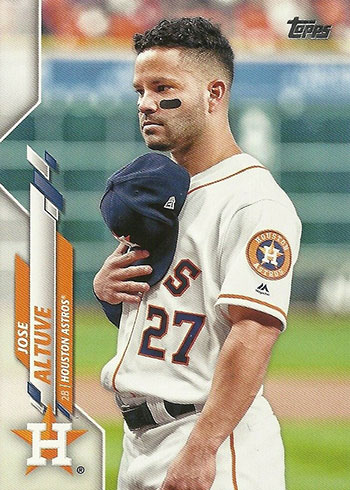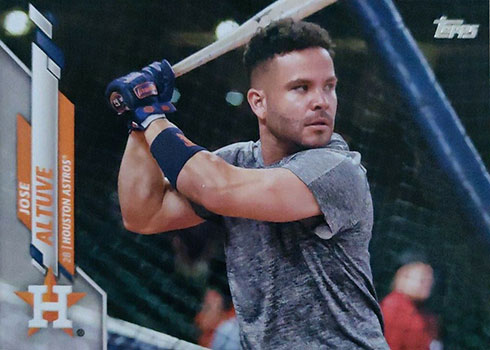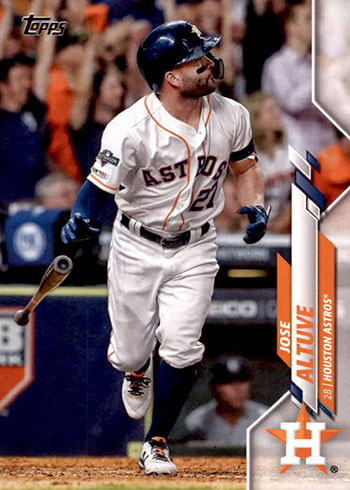 609 Nolan Ryan, Texas Rangers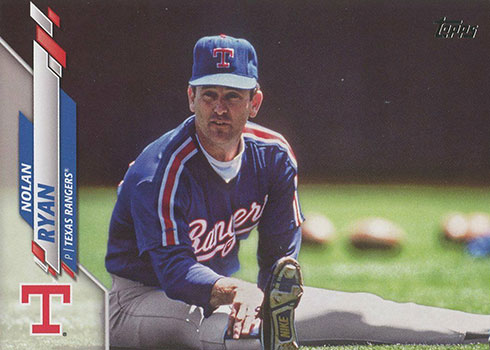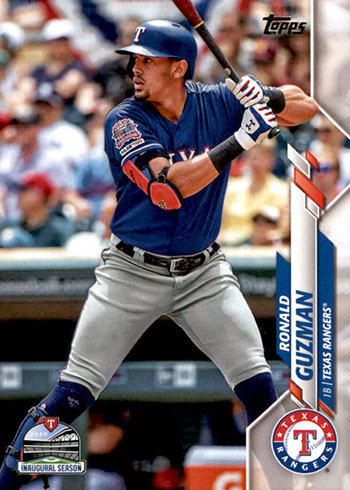 615 Junior Fernandez, St. Louis Cardinals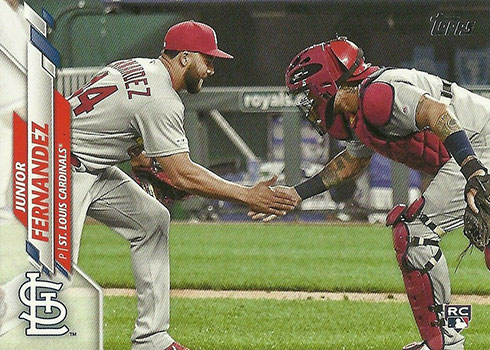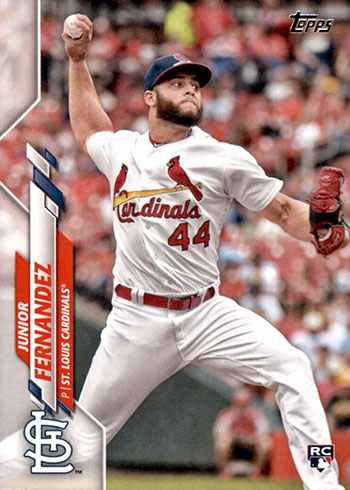 620 Corey Seager, Los Angeles Dodgers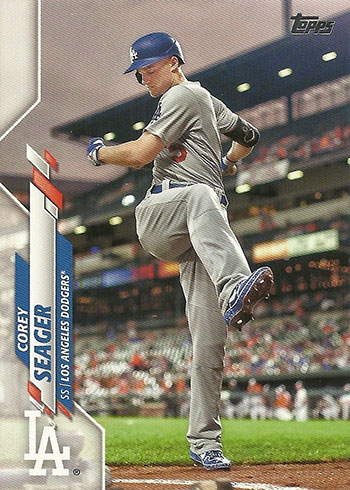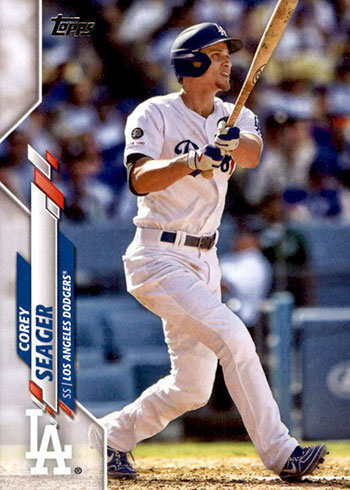 624 Eddie Murray, Baltimore Orioles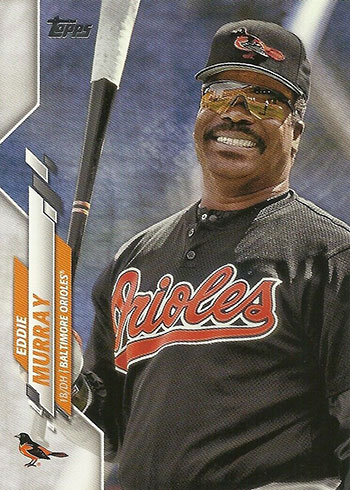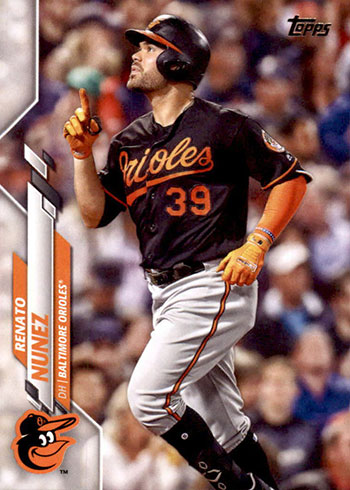 631 Stephen Strasburg, Washington Nationals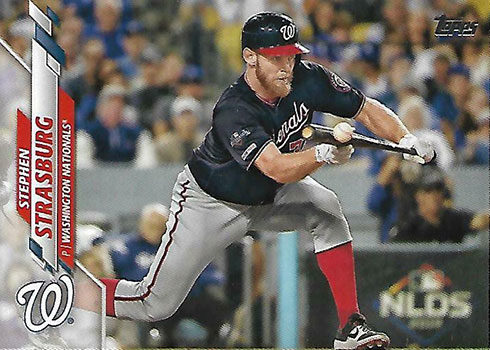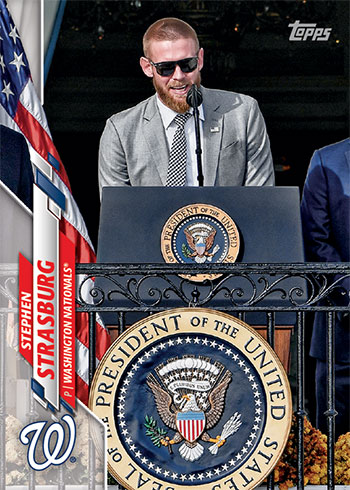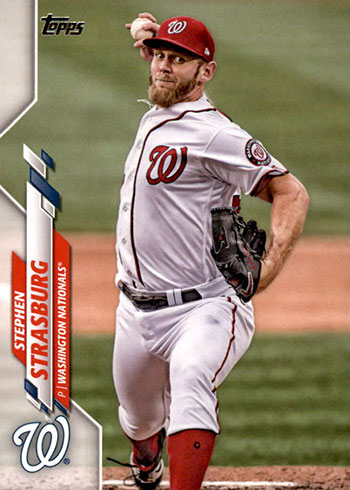 637 Trevor Story, Colorado Rockies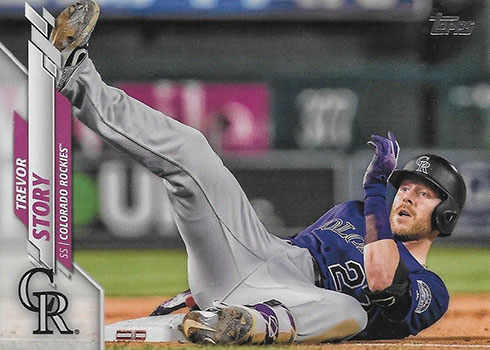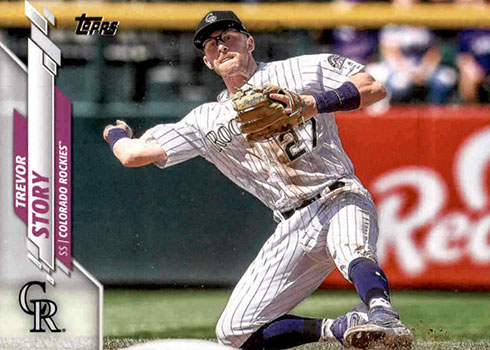 649 Gary Carter, New York Mets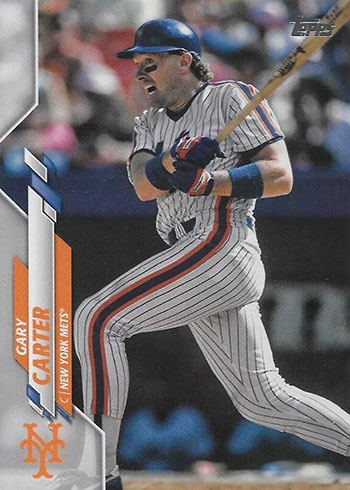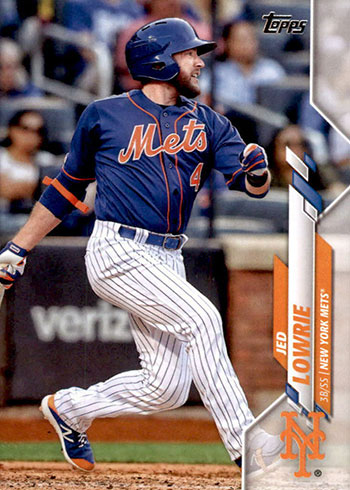 660 Darryl Strawberry, New York Mets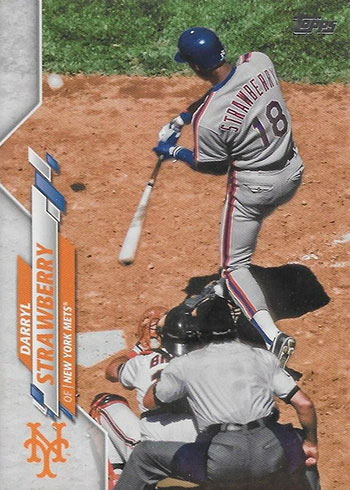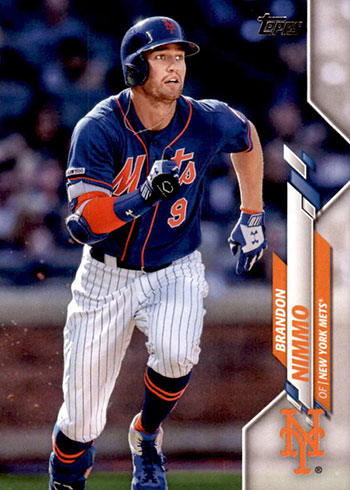 661 Justin Dunn, Seattle Mariners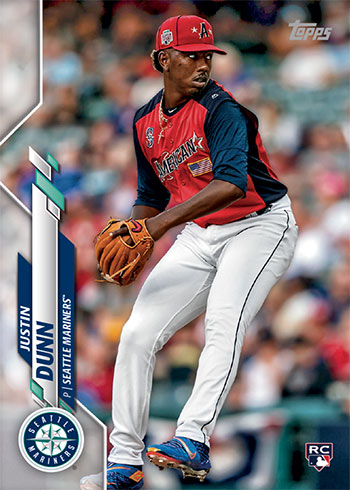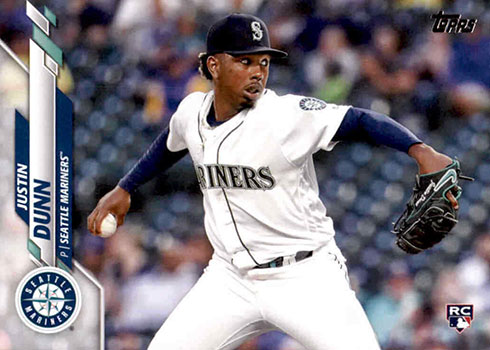 665 Willson Contreras, Chicago Cubs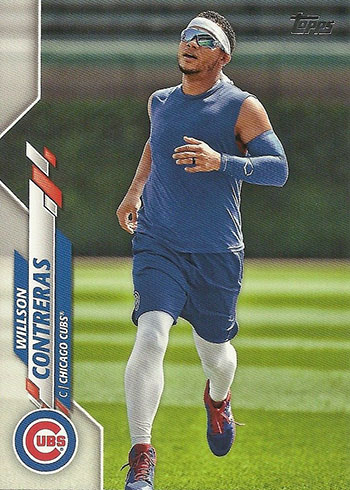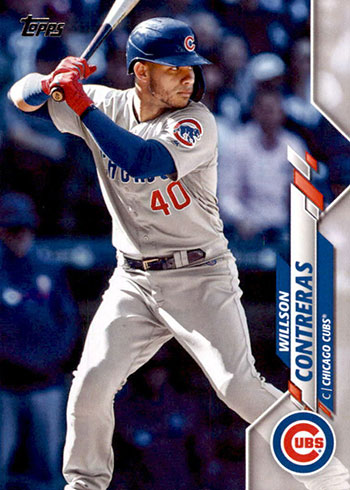 669 Luis Severino, New York Yankees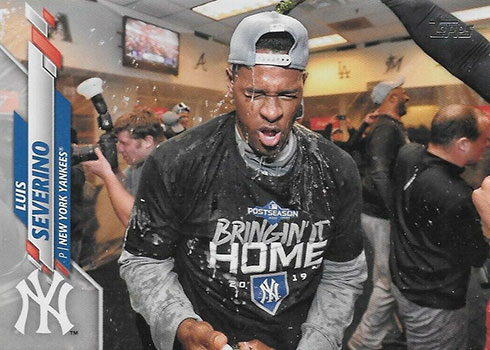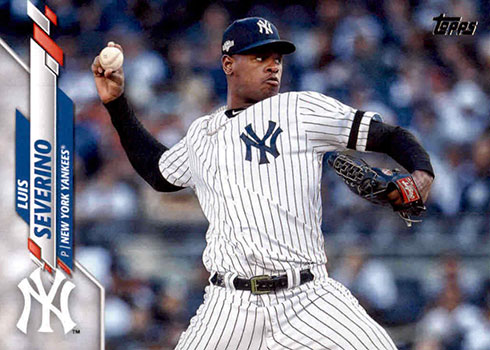 672 Chris Sale, Boston Red Sox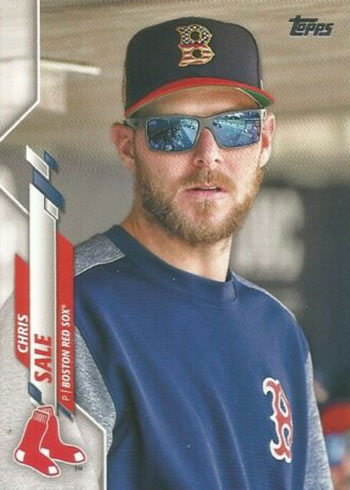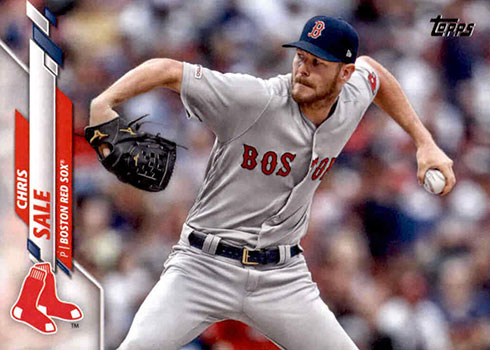 674 Jose Abreu, Chicago White Sox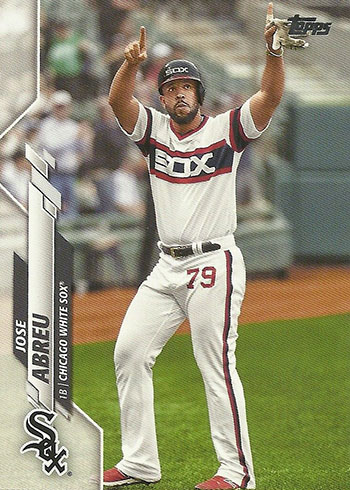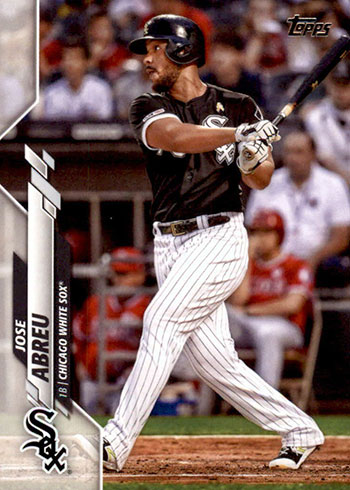 676 Rangel Ravelo, St. Louis Cardinals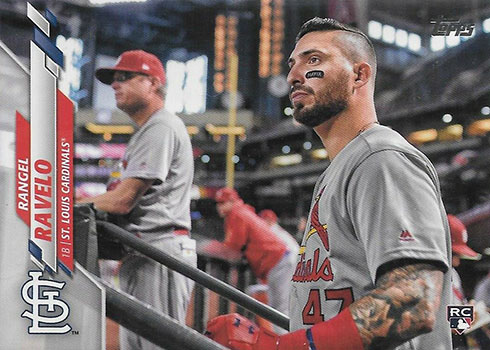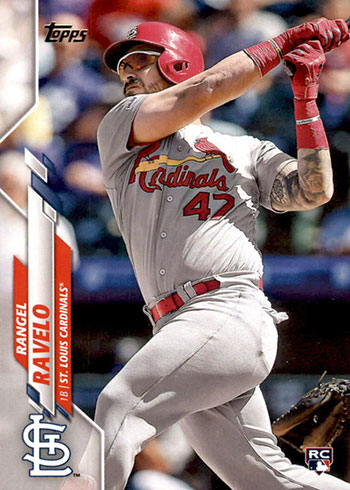 681 Edwin Rios, Los Angeles Dodgers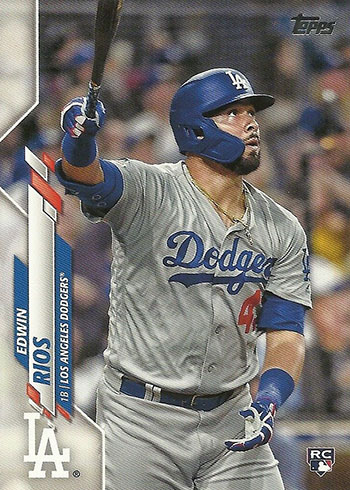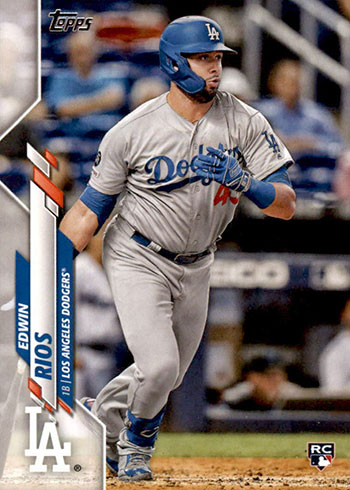 685 Frank Robinson, Cincinnati Reds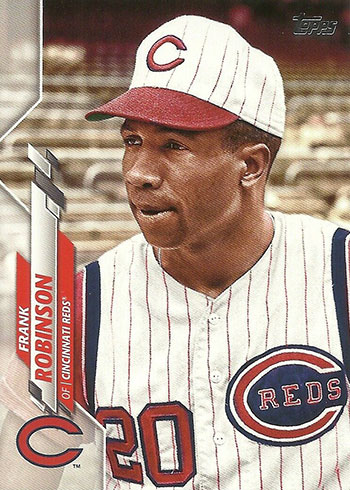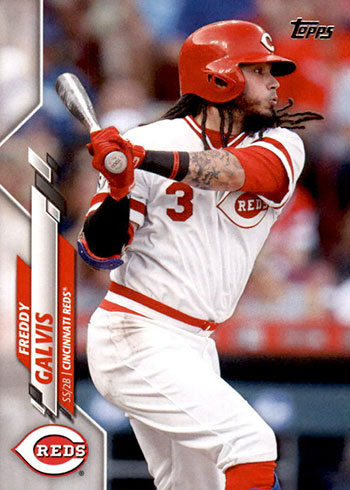 686 Jeff Bagwell, Houston Astros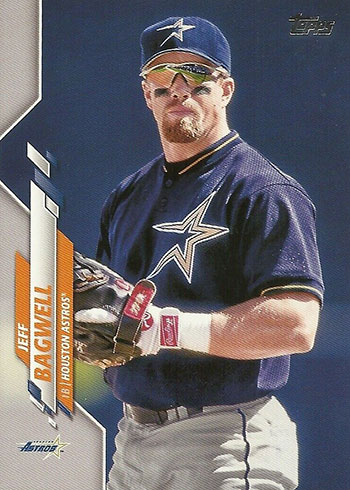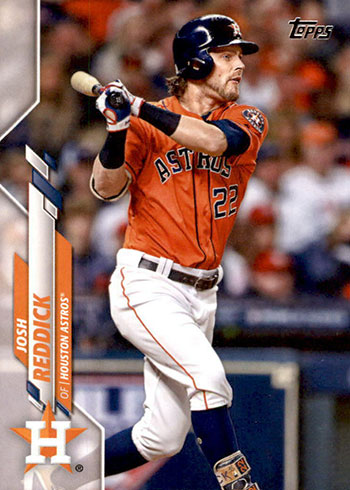 687 Rhys Hoskins, Philadelphia Phillies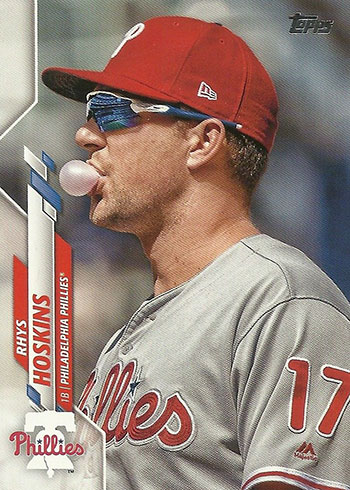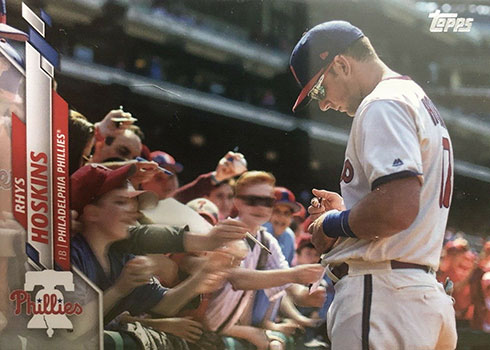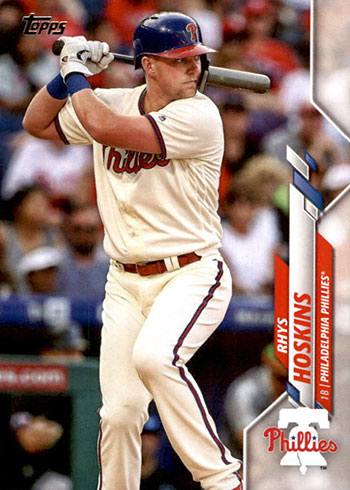 691 Brock Burke, Texas Rangers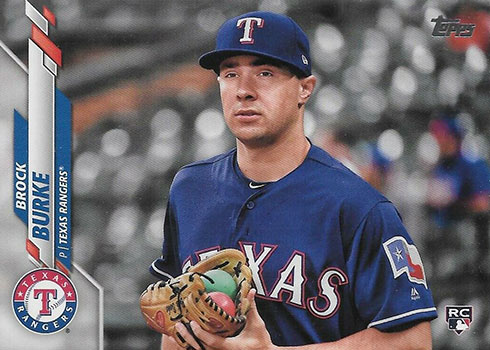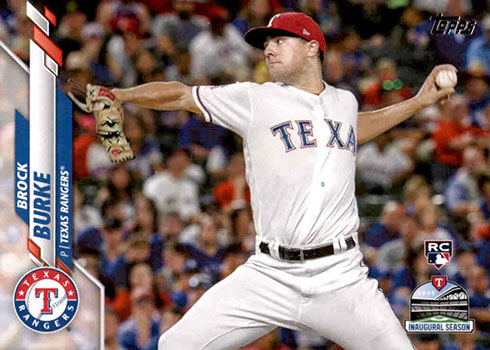 699 Shledon Neuse, Oakland Athletics