2020 Topps Gypsy Queen Baseball isn't meant to look new. As has been the case since the line was resurrected from its days as a tobacco set, there's a throwback look to the designs. It keeps some of the quirks as well making it kind of like Allen & Ginter only with an all-baseball checklist.
Hobby boxes include a pair of autographs.

2020 Topps Gypsy Queen Baseball Base Set Basics
Things start off with a 300-card shell set. As usual, there are several parallels available in hobby packs. Missing Nameplate cards are missing the player's name on the front. Numbered parallels include Indigo (/250), Blue (/150), hobby-exclusive Black and White (/50), Red (/5) and Black (1/1).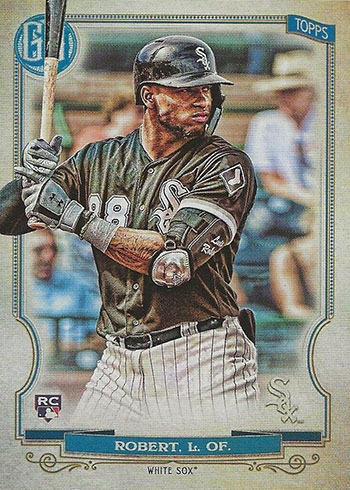 On top of these are 20 additional short prints that combine to land 1:24 hobby packs (one per box). These highlight past greats. Parallels for these are limited to Missing Nameplate, Blue (/150) and Black (1/1).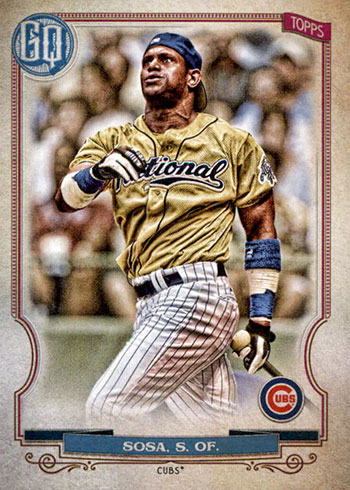 Image variations take on three themes, both using imagery from special game. Players Weekend cards are hobby-only and should jump out thanks to the distinct jerseys. Jackie Robinson Day Variations could be a little more subtle. Collectors should look for special patches on player uniforms or #42 on jerseys. Tough Armed Forces Day variations round them out.
Inserts
Gone are the days of Gypsy Queen having full mini parallel sets. The smaller cards haven't disappeared entirely, though. Fortune Teller Minis (1:6 hobby packs) are back for another year, offering bold predictions for the 2020 season. Additional parallels can be found in Indigo (/250), Green (/99) and Black (1/1). Select cards also have autographs.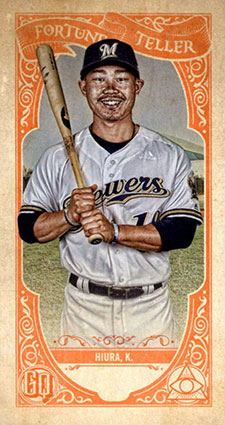 Tarot of the Diamond (1:8) also return. These inserts have just two hobby parallels, Indigo (/250) and Black (1/1).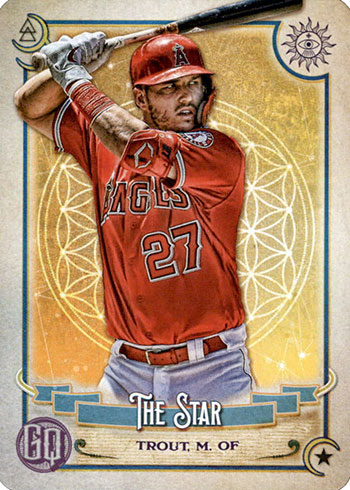 Autographs
Gypsy Queen Autographs make up the bulk of the product's signature content. These carry a similar design to the base set. Parallels are also similar with Indigo (/150), Blue (/99), Black and White (/50) and Black (1/1).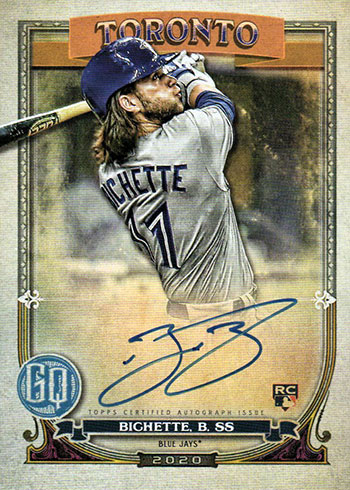 Mini Rookie Autographs offer additional ink from young players, albeit with smaller dimensions.
The only memorabilia cards in 2020 Topps Gypsy Queen Baseball come with autographs and they're not easy to pull. Autograph Garments are the most plentiful with 50 copies each.
New this year are Autographed Lineup cards. These have an autograph on the top portion of the card along with a cutout of the player's name taken from a game-used lineup card. All are one-of-ones.
Other signature memorabilia sets include Autograph Patch Book Cards (/20), Autographed Garments, Bases Around the League Autograph Relics (/20), Pull-Up Sock Autograph Relics (/10) and Power Performers Portrait Art Patch Originals (1/1).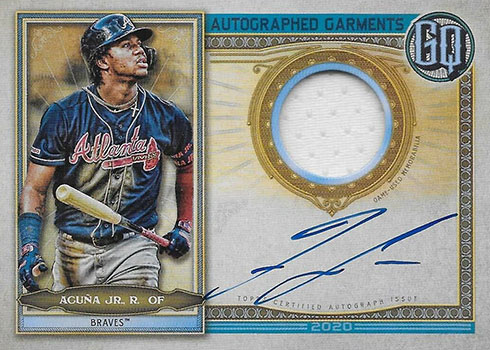 Gypsy Queen Chrome
Gypsy Queen Chrome box toppers are back for a second year. Every 2020 Topps Gypsy Queen Baseball hobby box has one of the cards that put a chromium spin on base cards.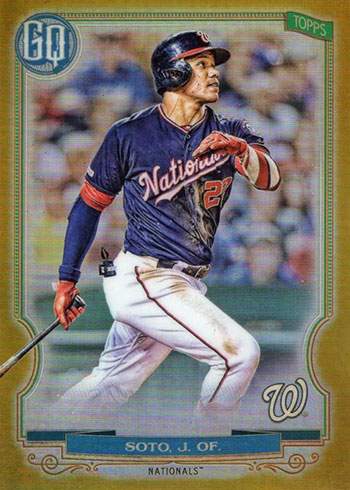 Refractor parallels include Indigo (/150), Blue (/99), Gold (/50), Red (/5) and Superfractor (1/1). Some also have Autograph (/25) and Autograph Superfractor (1/1) versions.
2020 Topps Gypsy Queen Baseball cards at a glance:
Cards per pack: 8
Packs per box: 24
Boxes per case: 10
Set size: 320 cards
Release date: March 25, 2020
Shop for 2020 Topps Gypsy Queen Baseball boxes on eBay:
What to expect in a hobby box:
Autographs – 2
Chrome Box Toppers – 1
Fortune Teller Minis – 4
Tarot of the Diamond – 3
Base SP – 1
2020 Topps Gypsy Queen Baseball Checklist
Base
Variations
Autographs
Memorabilia
Inserts
Team Sets
Odds