2020 Topps Garbage Pail Kids Series 1: Late to School Packs a Lunch
2020 Topps Garbage Pail Kids Series 1: Late to School are sending the line back to class to review some old ideas and move forward with some new ones.
Separate hobby and more the more premium leaning Hobby Collector configurations return, although the packaging this time around is very different, not just the content inside.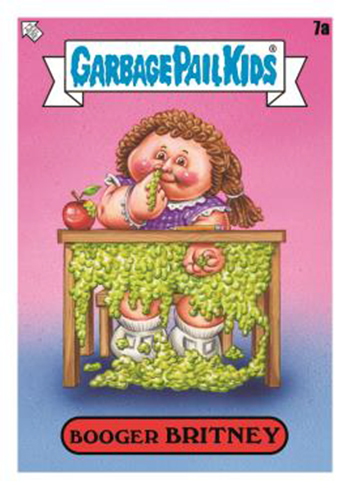 2020 Topps Garbage Pail Kids Series 1: Late to School Base Set Basics
The Late to School base set has a total of 200 cards. That's 100 new pieces of art, each with the traditional A/B name variations.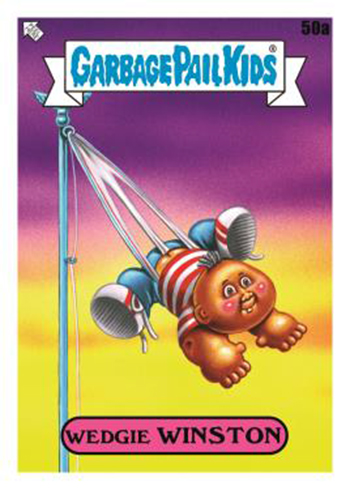 For long-time GPK fans, some of the most noticeable changes see the base cards go back to their roots a little more. Things like numbers on the front and content on the back (including checklists) return.
For the past several years, sets have largely been thematic subsets, each with different numbering.
Parallels come in several varieties, most of which revolve around the border color. Booger Green are only in regular packs, falling one per. Hobby Collector packs all have a Bruised Black card. Other exclusives to the premium packaging include Spit Blue (/99) and Blood Nose Red (/75).
Non-exclusive parallels come in Fool's Gold (/50), Printing Plates (1/1) and Artist Autographs, which have on-card signatures.
Inserts and Other Items
GPK Mascots are only in regular hobby packs. These imagine the costumed cheerleaders as through they were from the GPK-verse.
Hobby Collector boxes have a couple of exclusives. School Wacky Packages, which are one per box, poke fun at things like school supplies and lunch items.
School Pennant Patch cards pair up GPK characters with college-style pennants.
Sketch cards with original art return in a variety of forms. Hobby display boxes have basic versions that are the dimensions of traditional trading cards. In Hobby Collector packs, there are die-cut Shaped Sketch Cards and Triptych Sketch Cards, which are spread across three panels.
Another big change for GPK: Late to School is the Hobby Collector packaging. Boxes double as metal lunch boxes. There are four different pails, each done with blind packaging so you don't know which one it is until you open it.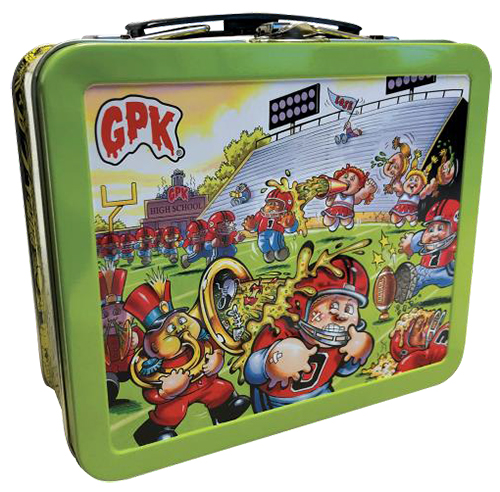 2020 Topps Garbage Pail Kids Series 1: Late to School at a glance:
Cards per pack: Hobby – 8, Hobby Collector – 8
Packs per box: Hobby – 24, Hobby Collector – 24
Boxes per case: Hobby – 8, Hobby Collector – 8
Set size: 200 cards
Release date: January 15, 2020
What to expect in a hobby box:
Booger Green Parallels – 24
What to expect in a Hobby Collector box:
School Wacky Packages – 1
Bruised Black Parallels – 24
Lunch Box
The 2020 Topps Garbage Pail Kids Late to School checklist will be posted as soon as it's available, likely shortly before its release date.