2020 Topps Finest Flashbacks Baseball Checklist, Team Set Lists, Pack Odds and Details
When you click on links to various merchants on this site, like eBay, and make a purchase, this can result in this site earning a commission.
If 2020 Topps Finest Flashbacks Baseball has a familiar kind of look to it, that's the point. It's a throwback to the 1993 set that not only kicked off the line but chromium baseball cards in general. This time around, it's an online-exclusive through the Topps website.
Like the original, boxes come with 18 packs. However, this time around each has five cards instead of seven.
2020 Topps Finest Flashbacks Baseball Checklist Overview
The base set totals 199 cards, another nod to the original set. It's all current players as well as more than 30 rookies.
The Baseball's Finest All-Stars subset returns as well in the middle of the checklist.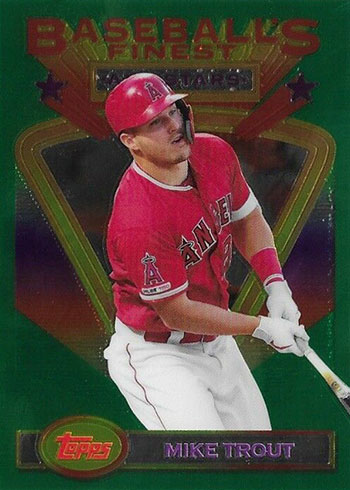 Each hobby box guarantees one Refractor. But in another instance of making it more inline with modern sets, there are additional colors as well:
Gold Refractors – /50
Black Refractors – /25
Red Refractors – /10
Superfractors – 1/1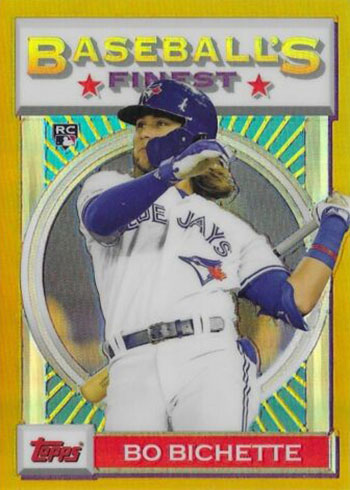 Autographs
Autographs aren't a focal point in Finest Flashbacks, but there are some lurking in packs. Base Autographs are 1:108 packs, which works out to approximately every sixth box. Autograph parallels include: Refractors (/20), Gold Refractors (/15), Orange Refractors (/10), Red Refractors (/5) and Superfractors (1/1).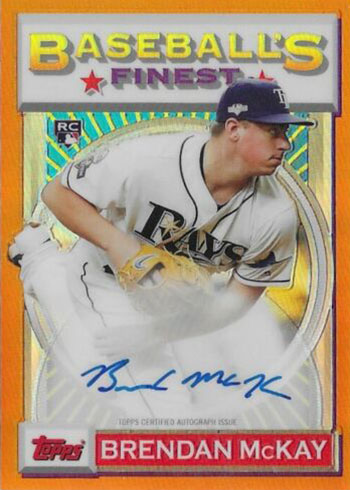 Bringing things full-circle are Buyback Autographs. These are original 1993 Finest cards that have been signed. All are numbered to 20 or less.
Jumbo Box Toppers
The All-Star subset gets used again, this time as a series of Jumbo All-Stars inserts as box toppers. This is another nod to 1993. These are the only non-autograph, non-parallel inserts in 2020 Topps Finest Flashbacks Baseball.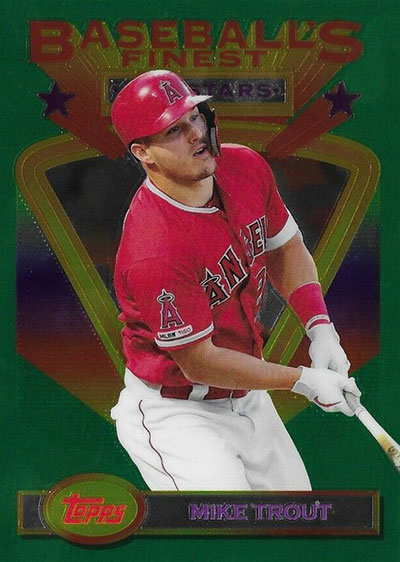 Topps 582 Montgomery Club members got first crack at the product with a pre-sale starting July 14. Ahead of general sales, Topps did a raffle-style sign-up, like in an attempt to alleviate sites issues they've been encountering with several recent online-only releases.
2020 Topps Finest Flashbacks Baseball boxes were originally $55 each.
2020 Topps Finest Flashbacks Baseball cards at a glance:
Cards per pack: 5
Packs per box: 18
Set size: 199 cards
Release date: July 14, 2020
What to expect in a hobby box:
2020 Topps Finest Flashbacks Baseball Checklist
If you're looking for a spreadsheet copy of the 2020 Topps Finest Flashbacks Baseball checklist, you can download one here:
Base
Autographs
Inserts
Team Sets
Odds