2020 Topps Chrome Formula 1 Variations Guide
The 2020 Topps Chrome Formula 1 Image Variations add another layer to the checklist, and a suave one at that.
Ten racers get alternate short print cards that, at first glance, look like regular base Refractors. In reality, they're much more scarce.
Variations use different photos. And there's a common theme that runs throughout them. While regular base cards for all ten racers have them standing, variations have them sitting for portrait-style shots.
The SSP cards land 1:228 packs of 2020 Topps Chrome Formula 1. That works out to a little tougher than one per case. In short, they're not easy to find and supply could dry up rather quickly once the initial pack-busting wave subsides.
All variations are done on Refractor stock. That means there's a rainbow background to them. If it's the regular dark silver look, it's definitely not an SSP. But if it is a Refractor of one of the ten featured racers, it might be.
Here are a couple of simple ways to confirm followed by a comprehensive gallery that makes it even easier.
2020 Topps Chrome Formula 1 Variations: Fine Print Confirmation
Not sure if you have an F1 variation? There are a couple of things on the back that confirm them that don't require image memorization.
The first is a little sneaky. Regular Refractors — the basic ones that aren't serial numbered — are labelled as such on the back. Under the card number, Refractor parallels say "Refractor." Image Variations do not. So by process of deduction, if you pull a regular Refractor that appears to be a base card but it doesn't have the label, chances are it's an SSP.
The second way is even more concrete, but it requires either a strong set of eyes or a magnifying glass. In the fine print on the back, there's a lot of copyright info and legal stuff. It's not overly interesting and most of it doesn't matter. But the last three digits in that block of tiny text is a tell for various card types, including variations.
The CMP code is used during production to identify different card types. They're not really meant for collectors, but they've become a quick way to check for SSP cards in lots of Topps products. Base cards have one code, variations another. So it's very clear if you know which code is which. When it comes to 2021 Topps Chrome Formula 1 variations, these are the code endings that matter:
Base Cards/Refractors – 028
Image Variations – 062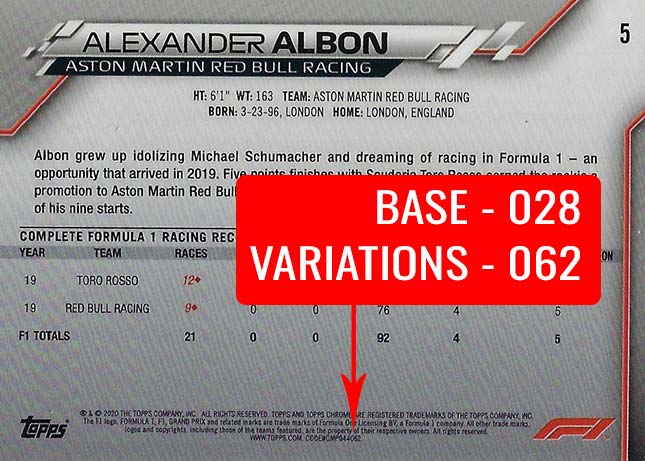 2020 Topps Chrome Formula 1 Variations Checklist
Here's a quick checklist of the ten cards in 2020 Topps Chrome F1 that have SSP versions. If you're looking for a specific card, click on the links to see what's currently available on eBay.
1 Lewis Hamilton
2 Valtteri Bottas
3 Sebastian Vettel
4 Charles Leclerc
5 Alexander Albon
6 Max Verstappen
7 Lando Norris
10 Esteban Ocon
11 Pierre Gasly
19 George Russell
2020 Topps Chrome Formula 1 Variations Gallery
1 Lewis Hamilton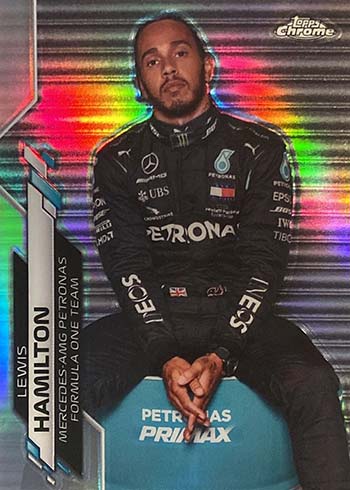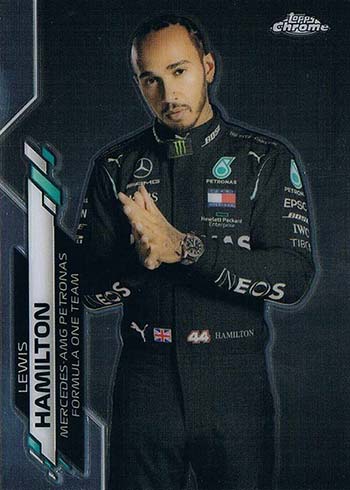 2 Valtteri Bottas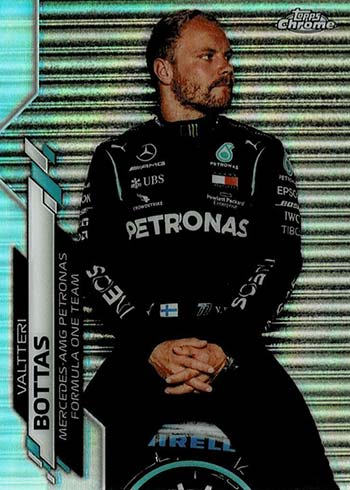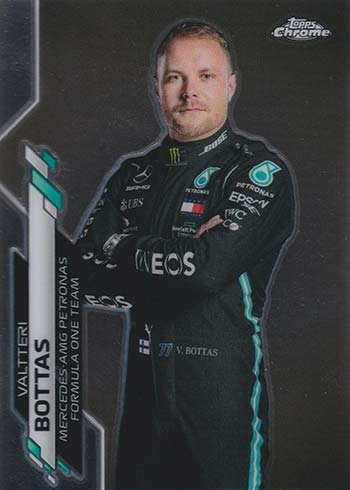 3 Sebastian Vettel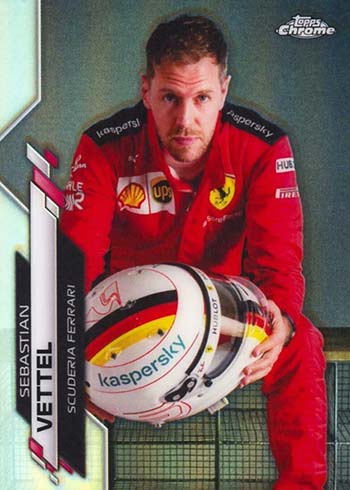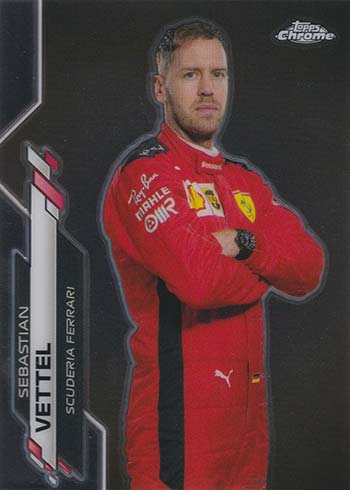 4 Charles Leclerc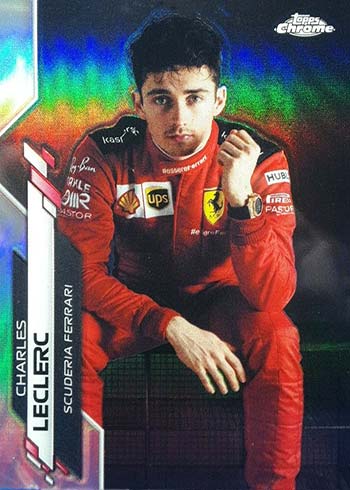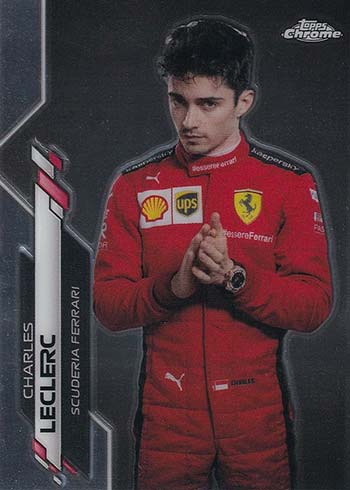 5 Alexander Albon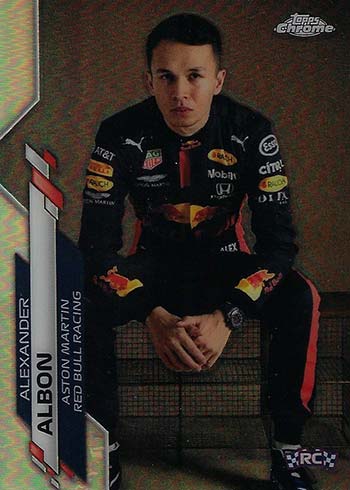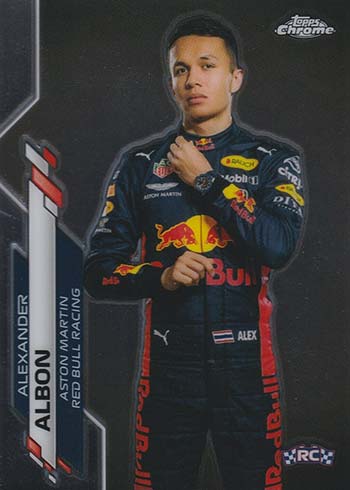 6 Max Verstappen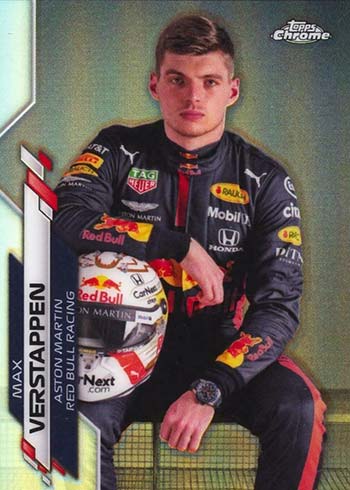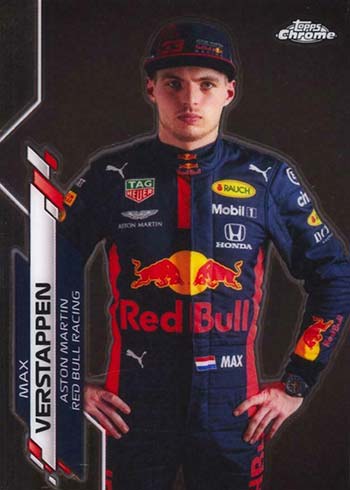 7 Lando Norris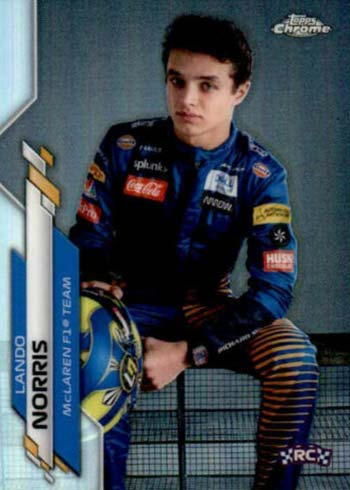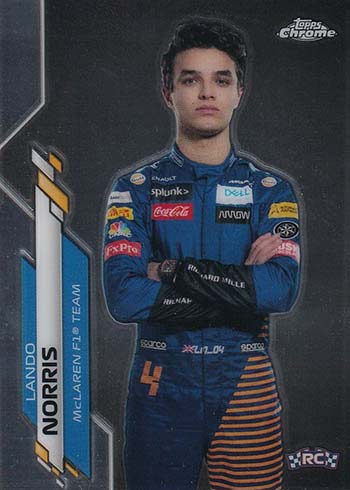 10 Esteban Ocon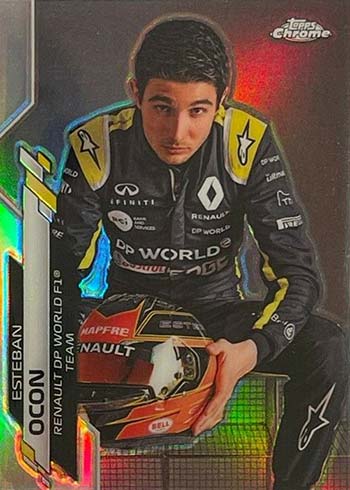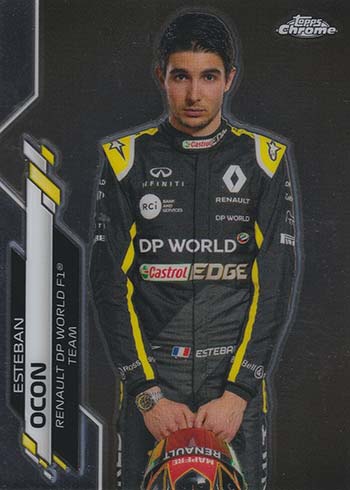 11 Pierre Gasly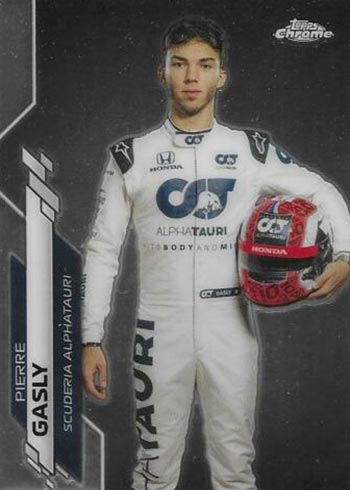 19 George Russell