2020 Topps BVB Transcendent Soccer Spotlights Signatures and Supper
Transcendent is going to Europe and giving Bundesliga a try. 2020 Topps BVB Transcendent Soccer brings a limited edition configuration with lots of autographs. Going beyond just cards, like other Transcendent releases for baseball, WWE and tennis, there's a VIP experience connected to it, giving collectors a chance to meet Borussia Dortmund players.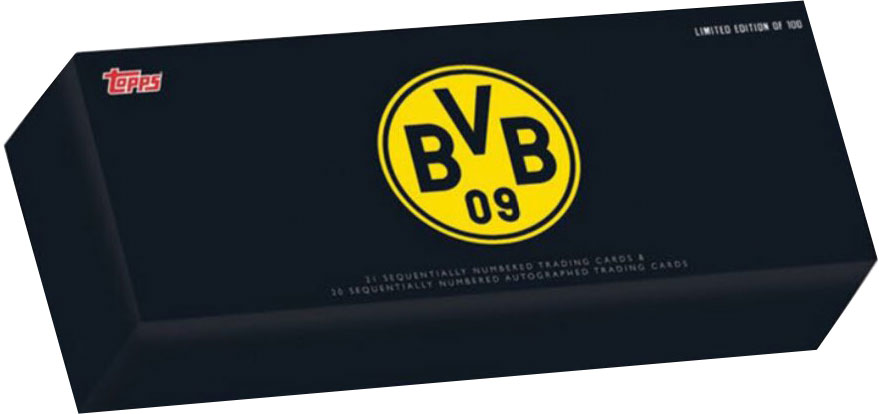 2020 Topps BVB Transcendent Soccer Overview
The checklist for BVB Transcendent may not be a big one or overly complex. It does get pretty much directly to the big stuff, though.
For starters, there's a base set. At 20 cards, it's not a big one. Each card has 100 copies, matching the product's print run.
On top of that are 20 autographs of Borussia Dortmund players. All ink is on-card. Confirmed signers include captain Marco Reus, 19-year-old striker Erling Haaland and Jadon Sancho.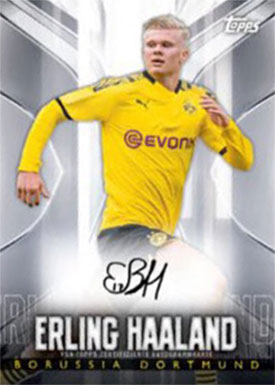 VIP Event
Every Topps Transcendent release comes with a special event connected to it. Here, it's a VIP meet and greet with BVB players. While the exact names aren't known, those in attendance will have a chance for photos and autographs.
There's also a dinner with a pair of team legends.
Finally, collectors get a voucher for a new jersey slated to release for the 2020-21 season.
2020 Topps BVB Transcendent Soccer cards at a glance:
Cards per box: 41
Set size: 20 cards
Release date: May 21, 2020
What to expect in a hobby box:
20-Card Base Set
Autographs – 20
VIP Event Invitation