2020 Topps Black and White Baseball Checklist and Details
Most sports card sets are brimming with color. 2020 Topps Black and White Baseball does not. For the most part, the online release abandons color all together, at least on the front, opting for the drama the comes in the grayscale.
Released under the Topps On-Demand banner through the company's website, all base cards use striking black and white imagery. Similar to Stadium Club, the design is full-bleed, further emphasizing the photography.
Packs, which originally run $60, come with 30 cards. Twenty-five are base. But it's not a complete set. It has 75 cards. It's primarily veterans using 2019 images. However, some rookies and retired stars are also on the checklist.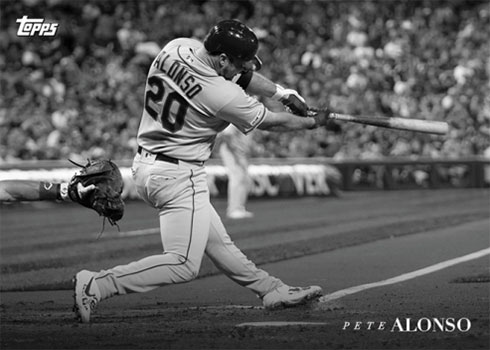 The remaining five cards are a mix of parallels and inserts.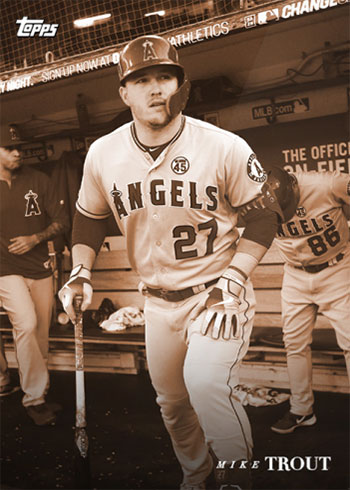 Base parallels start with Sepia. Others bring in color with Color Background (/25), Color Player (/10) and Full Color (1/1).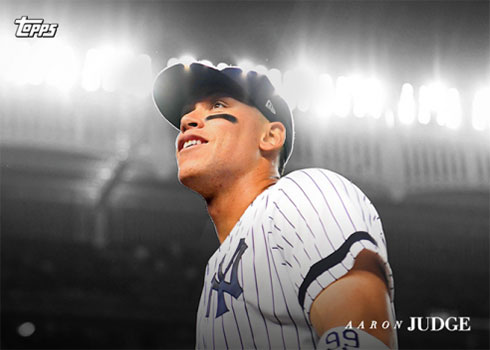 There are also three different insert sets, each with ten cards: 2019 Champions and Awards, Baseball Headlines and Historical Duals.
Every other pack has an autograph. These are essentially base cards with the added signatures, which are with stickers. Autographs have a couple of parallels as well.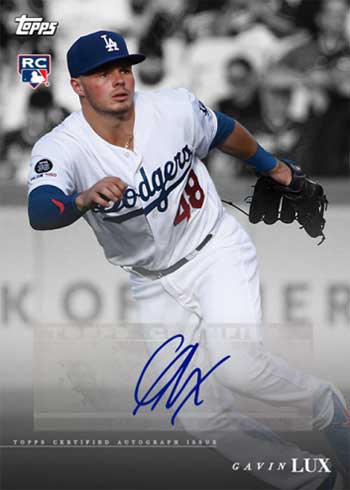 Packs are available for one week or while supplies last.
2020 Topps Black and White Baseball cards at a glance:
Cards per pack: 25
Set size: 75 cards
Release date: February 18, 2020
What to expect in a hobby box:
Inserts and Parallels – 5 Total
Base Cards – 25
2020 Topps Black and White Baseball Checklist
Base
Base Set Checklist
75 cards.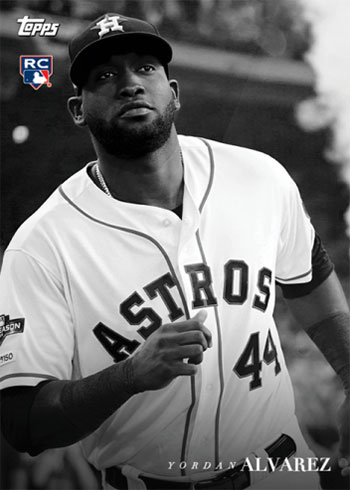 Parallels:
Sepia
Color Background – /25
Color Player – /10
Full Color – 1/1
1 Pete Alonso
2 Mike Trout
3 Mookie Betts
4 Christian Yelich
5 Jose Altuve
6 Shohei Ohtani
7 Joey Votto
8 Freddie Freeman
9 Matt Chapman
10 Paul Goldschmidt
11 Juan Soto
12 Nolan Arenado
13 Walker Buehler
14 Alex Bregman
15 Kris Bryant
16 Vladimir Guerrero Jr
17 Javier Baez
18 Buster Posey
19 Gleyber Torres
20 Bryce Harper
21 Fernando Tatis Jr
22 Mike Soroka
23 Aaron Judge
24 Francisco Lindor
25 DJ Lemahieu
26 Anthony Rendon
27 Charlie Blackmon
28 Ronald Acuna Jr.
29 Ozzie Albies
30 Anthony Rizzo
31 Jose Abreu
32 Clayton Kershaw
33 Albert Pujols
34 Brandon Lowe
35 Marcell Ozuna
36 Dakota Hudson
37 Miguel Cabrera
38 Jacob deGrom
39 Josh Donaldson
40 Eddie Rosario
41 Rafael Devers
42 Ketel Marte
43 Hyun-Jin Ryu
44 Max Scherzer
45 Jack Flaherty
46 John Means
47 Eloy Jimenez
48 Cavan Biggio
49 Gerrit Cole
50 Nick Senzel
51 Jeff McNeil
52 Austin Riley
53 Mike Yastrzemski
54 Luis Robert
55 Yordan Alvarez
56 Bo Bichette
57 Brendan McKay
58 Aristides Aquino
59 Gavin Lux
60 Bubba Starling
61 Jesus Luzardo
62 Nico Hoerner
63 Jordan Yamamoto
64 Dustin May
65 Hank Aaron
66 Rickey Henderson
67 Reggie Jackson
68 Stan Musial
69 Willie Mays
70 George Brett
71 Cal Ripken
72 Nolan Ryan
73 Alan Trammell
74 Ken Griffey Jr
75 Vladimir Guerrero
Autographs
2020 Topps Black and White Baseball Autographs Checklists
Autographs Checklist
43 cards.
Parallels:
2-A Mike Trout
4-A Christian Yelich
6-A Shohei Ohtani
7-A Joey Votto
9-A Matt Chapman
14-A Alex Bregman
16-A Vladimir Guerrero Jr.
19-A Gleyber Torres
20-A Bryce Harper
21-A Fernando Tatis Jr.
22-A Mike Soroka
23-A Aaron Judge
25-A DJ Lemahieu
28-A Ronald Acuna Jr.
32-A Clayton Kershaw
34-A Brandon Lowe
36-A Dakota Hudson
38-A Jacob deGrom
42-A Ketel Marte
44-A Max Scherzer
45-A Jack Flaherty
46-A John Means
47-A Eloy Jimenez
48-A Cavan Biggio
49-A Gerrit Cole
50-A Nick Senzel
51-A Jeff McNeil
52-A Austin Riley
53-A Mike Yastrzemski
55-A Yordan Alvarez
56-A Bo Bichette
57-A Brendan McKay
58-A Aristides Aquino
59-A Gavin Lux
61-A Jesus Luzardo
63-A Jordan Yamamoto
65-A Hank Aaron
66-A Rickey Henderson
67-A Reggie Jackson
71-A Cal Ripken
73-A Alan Trammell
74-A Ken Griffey Jr
75-A Vladimir Guerrero
Inserts
2020 Topps Black and White Baseball Inserts Checklists
2019 Champions and Awards Checklist
10 cards.
A-1 Pete Alonso Wins – 2019 HR. Derby Champion
A-2 Shane Bieber – Wins 2019 All-Star Game MVP
A-3 Washington Nationals – World Series Champions
A-4 Stephen Strasburg – World Series MVP
A-5 Cody Bellinger – NL MVP
A-6 Mike Trout – AL MVP
A-7 Jacob deGrom – NL Cy Young
A-8 Justin Verlander – AL Cy Young
A-9 Yordan Alvarez – AL ROY
A-10 Pete Alonso – NL ROY
Baseball Headlines Checklist
10 cards.
H-1 Jackie Robinson – Signs with Dodgers
H-2 Bill Mazeroski – 1960 World Series Walk-Off
H-3 Hank Aaron – 715
H-4 Lou Gehrig – Luckiest Man on the Face of the Earth
H-5 Roger Maris – Beats Ruth 61 HR
H-6 Cal Ripken Jr. – Passes Gehrig
H-7 Reggie Jackson – Blasted 3 World Series Home Runs
H-8 Ted Williams – Bats .406
H-9 Willie Mays – The Catch
H-10 Bob Gibson – 1.12
Historical Duos Checklist
10 cards.
D-1 Ted Williams, Carl Yastrzemski
D-2 Hank Aaron, Eddie Mathews
D-3 Nolan Ryan, Tom Seaver
D-4 Roberto Clemente, Willie Mays
D-5 Robin Yount, Paul Molitor
D-6 Cal Ripken Jr., Roberto Alomar
D-7 Ken Griffey Jr., Alex Rodriguez
D-8 Jackie Robinson, Duke Snider
D-9 Jeff Bagwell, Craig Biggio
D-10 Mark McGwire, Sammy Sosa