The basic premise of 2020 Topps Archives Signature Series Active Player Edition Baseball is pretty simple. It's old cards (in the sense that they're not from 2020) that now have autographs. And that about sums it up.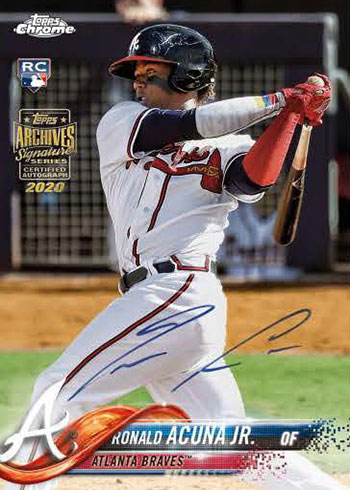 Each box comes with a single autograph buyback, an original card from the Topps portfolio. It features an on-card signature as well as a foil stamp noting the 2020 Archives Signature Series release. Cards are then encased in a holder.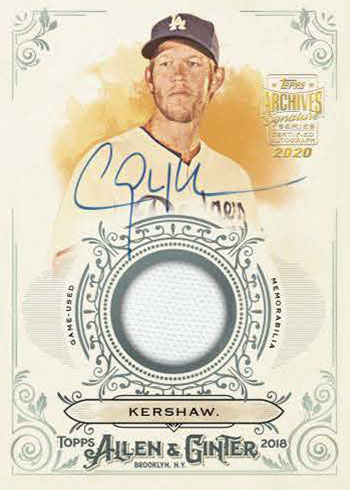 Due to the nature of the product, players often sign several different cards. This provides lots of variety as well as lots of low-numbered cards throughout. It also means that full checklists of exact cards are not typically available outside of a Topps-released player list show who is in the product.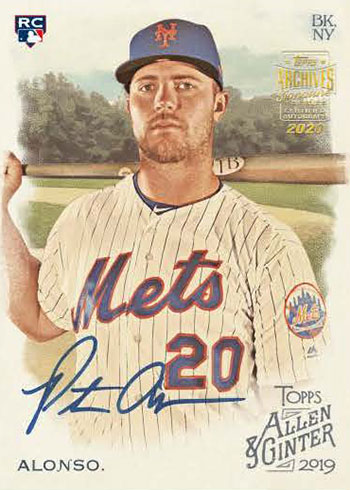 Topps Archives Signature Series Active Player Edition is arriving much earlier in 2020. It comes out in early January versus the July release in 2019.
2020 Topps Archives Signature Series Active Player Edition Baseball at a glance:
Cards per pack: 1
Packs per box: 1
Boxes per case: 20
Release date: January 8, 2020
What to expect in a hobby box: