2020 Panini Selet Baseball brings back a brand, adding another chromium set to the calendar. The last time there was a standalone Select Baseball set, The Fast and the Furious Franchise was only on its sixth movie, Miley Cyrus was singing on a wrecking ball and Mike Trout was in his second full season in the majors. In case you didn't figure it out, the year was 2013.
Looking at other sports, some things about Select have stayed the same in that time. But it has also evolved, most notably in the mix of parallel patterns as well as a tiered base set structure.

2020 Panini Select Baseball Base Set Basics
Like recent Select sets in basketball, football and soccer, Select's central checklist has three different sections. Base are the most common. Premier represents the middle tier. Finally, there's Diamond Level, which are the rarest.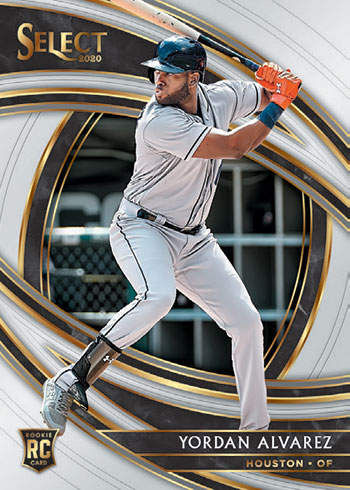 Like Prizm and Panini's other opti-chrome sets, parallels come in a variety of colors and styles. These include Holo and some familiar colors like Red, Blue, Gold and Green. There are also patterns like Tie-Dye, Gold Vinyl and a recent addition to the Select line, Zebra.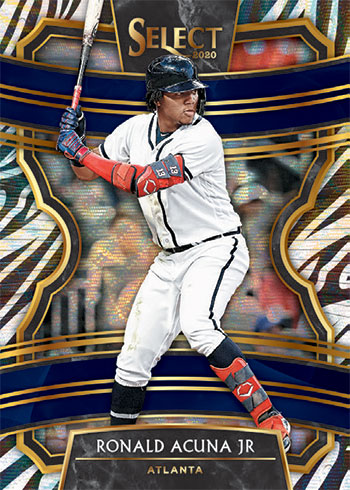 Scope parallels, which have a circular reflection in the background, are exclusive to retail blasters and land three per box.
Autographs, Memorabilia Cards and Other Inserts
2020 Select Baseball hobby boxes have two autographs as well as a pair of memorabilia cards.
Autographs inserts include vet-centric Signatures and the comparable Rookie Signatures for youngsters. Launch Angle Autographs highlight power hitters.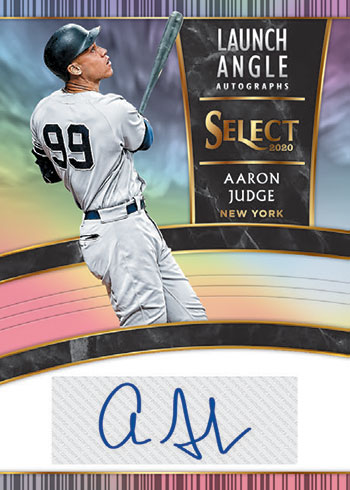 Signature Materials, Rookie Jersey Autographs and X-Factor Material Signatures combine ink and memorabilia.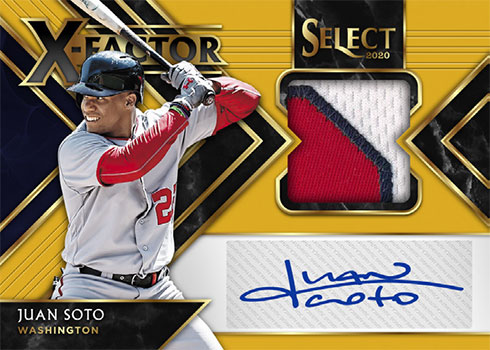 As for other relic themes, Select has Rookie Jumbo Swatch, Select Swatches and the throwback-inspired 1993 Retro Select Materials.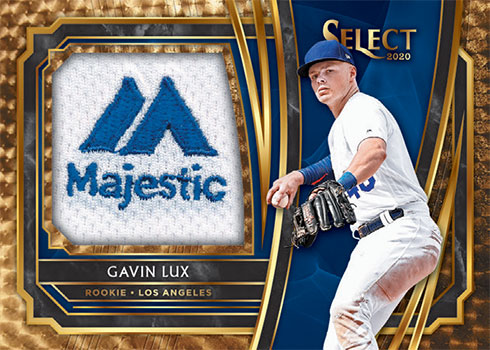 The inserts aren't just hits in 2020 Panini Select Baseball. There's also more traditional, albeit shiny, sets such as Sparks.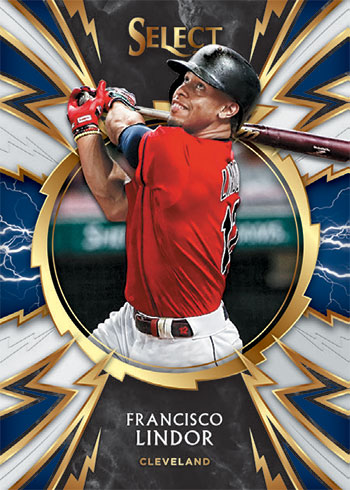 It's not just the base set that has several parallels. Inserts, including hits, have them as well.
Recent editions of Select Baseball from the previous couple years are part of Panini Chronicles.
2020 Panini Select Baseball cards at a glance:
Cards per pack: Hobby – 5
Packs per box: Hobby – 12
Boxes per case: Hobby – 12
Set size: TBA
Release date: April 15, 2020
What to expect in a hobby box:
Autographs – 2
Memorabilia Cards – 2
Parallels – 9
The full 2020 Panini Select Baseball checklist and team set lists will be posted as soon as they're available, likely shortly before the set releases.