2020 Panini Immaculate Collegiate Football Takes an Early High-End Look at the Year's Draft Class
It's back to autographs, patches and other memorabilia for 2020 Panini Immaculate Collegiate Football. The overall makeup is similar to past years and Immaculate sets but there's a whole new group of rookies to focus on. Hobby boxes come with six cards, five of which are either autographs or memorabilia cards.
Autographs and Memorabilia Cards
Rookie Patch Autographs kick off the hits. These have an on-card signature and a premium swatch. Parallels come with a variety of distinct pieces. Team Logo Shields as well as Conference, Bowl and Championship Logos are among the rarities.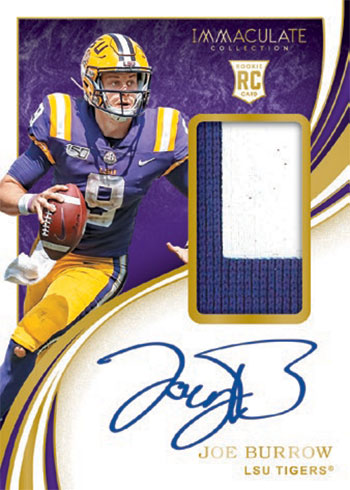 Using a similar mix of draft picks, hard signatures and swatches are Premium Patches Rookie Autographs. The difference here is the size of the swatches. They're bigger than the regular Rookie Patch Autographs.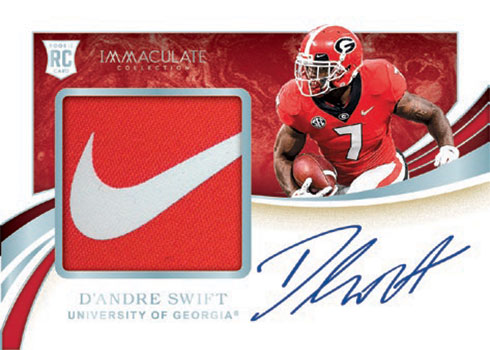 Team Slogan Signatures Die-Cuts has a sizeable checklist of 50 cards. The display windows for the memorabilia are cut to spell out the slogans.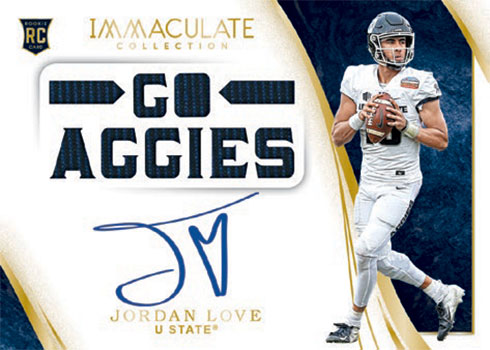 Going beyond rookies, Immaculate Ink and Autographs have NFL veterans and retired stars.
Multi-signature cards are also on the checklist. Immaculate Ink Combos have two people from the same school. They could be a pair of players or one player alongside their coach. These have three levels of parallels. Immaculate Trios have three autographs.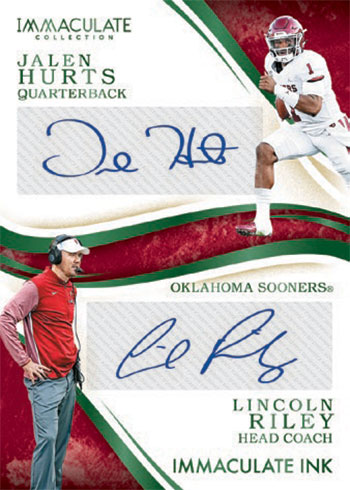 This being Immaculate, there's no shortage of memorabilia inserts as well. Immaculate Patches is another place to find rookies. Versions include Brand Logo, Team Logo and Conference Logo, all of which are one-of-ones.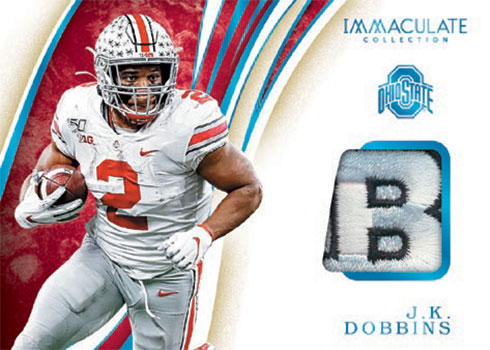 Immaculate Jumbos are all about showcasing massive swatches. Like other parts of the checklist, patch types have multiple varieties including team logos.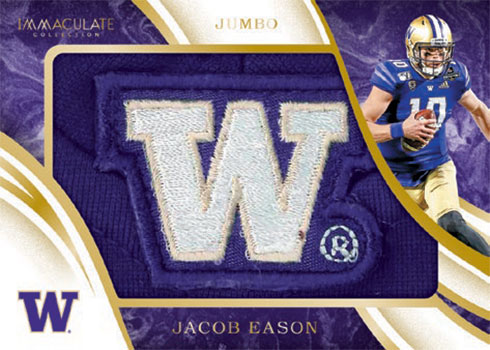 Quads feature four players, mixing vets and draft standouts.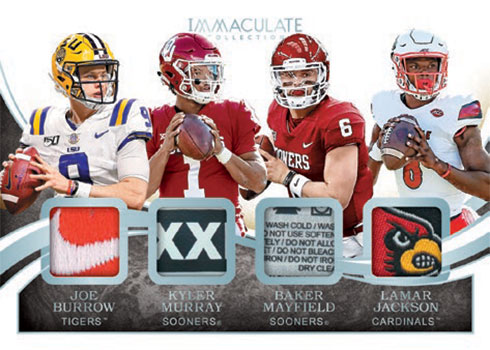 2020 Panini Immaculate Collegiate Football Base Set Basics
On top of all the hits, there is a base set. With 25 cards, it's definitely small. NFL stars are shown in the college uniforms. Like everything in Immaculate, print numbers are on the low side. Regular cards have 99 copies. Additional parallels include Red (/49), Gold (/10), Green (/5) and Platinum (1/1).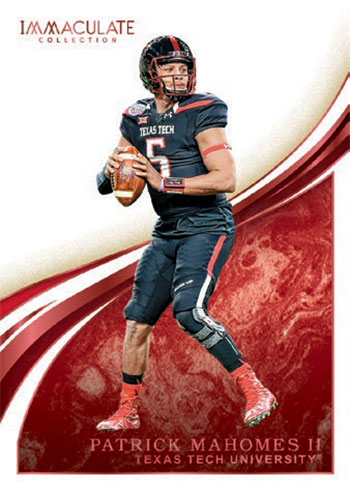 2020 Panini Immaculate Collegiate Football cards at a glance:
Cards per pack: 6
Packs per box: 1
Boxes per case: 5
Set size: 25 cards
Release date: August 26, 2020
Shop for 2020 Panini Immaculate Collegiate Football boxes on eBay:
What to expect in a hobby box:
Autographs or Memorabilia Cards – 5 Total
Base Cards or Parallels – 1 Total