2020 Panini Immaculate Baseball Includes Only Autographs and Memorabilia
2020 Panini Immaculate Baseball cards are all autographs and memorabilia. The brand brings variety on both fronts with its familiar variety of signature items and player gear. The checklist also shows a fair bit of range with rookies, veterans, prospects and retired players.
Each Immaculate hobby box has six cards — four autographs and two memorabilia cards.
2020 Panini Immaculate Baseball Overview
Rookie Cards get the autograph patch treatment once again. Signatures on these are on-card and all have prime swatches. Parallels come in a handful of levels, all numbered to 49 or less.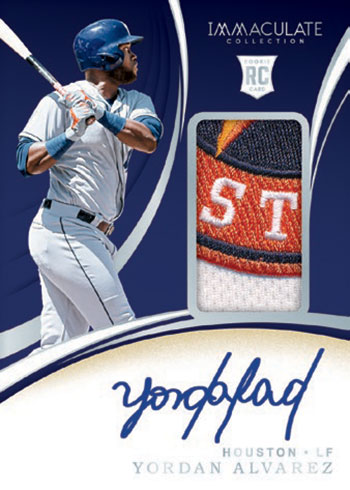 Premium Patch Autographs take a similar structure only with over-sized pieces of memorabilia. The checklist for these includes 20 rookies.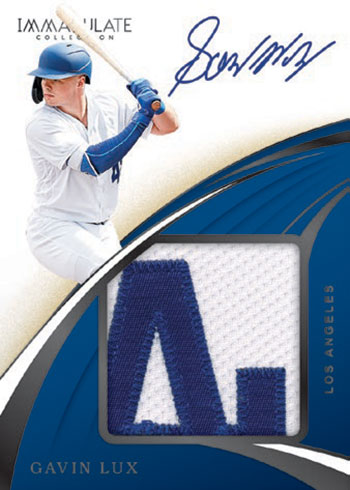 Some of the game's top minor leaguers appear in Prospect Patch Autographs. This appears to include Jasson Dominguez. Like their rookie counterparts, ink is on-card and parallels have 49 copies or less.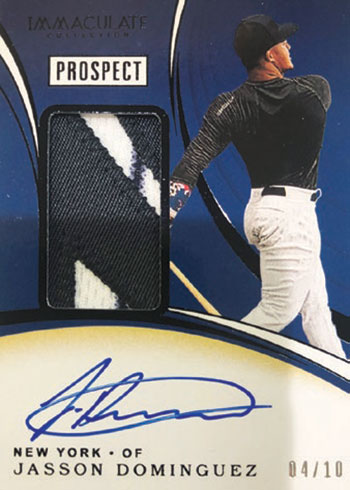 Other inserts have more autograph relics from first-year players. There's Rookie Dual Memorabilia Autographs, which are hard-signed. New to 2020 Immaculate Baseball is Monochrome cards. Featuring more than 50 players, these use eye black pieces as a signing surface. That's been a staple for the line for a while. Where these differ is in the dark back used to present the card.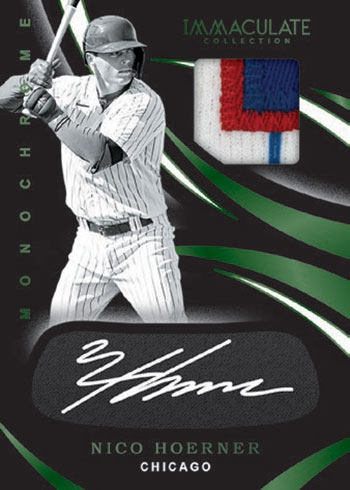 Current and past players are on the Immaculate Signatures checklist. Another place with hard autographs, the ink here spans generations of the game.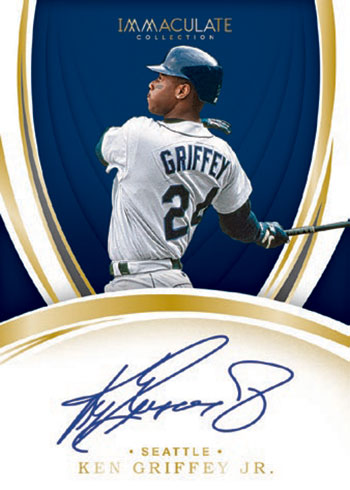 As far as memorabilia goes, Jumbos is one place where lots of different relics can be found. Batting gloves, fielding gloves, nameplates, socks, sweatshirts and more things players wear are all part of these.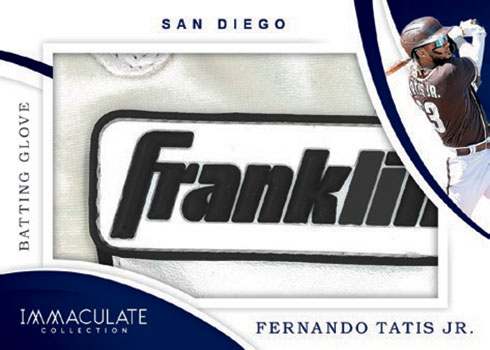 2020 Panini Immaculate Baseball cards at a glance:
Cards per pack: 6
Packs per box: 1
Boxes per case: 8
Set size: TBA
Release date: August 21, 2020
What to expect in a hobby box:
Autographs – 4
Memorabilia Cards – 2
The full 2020 Immaculate Baseball checklist and team set lists will be posted as soon as they're available, likely shortly before the set's release.