2020 Panini Flawless Baseball Details
There's a reason that 2020 Panini Flawless Baseball is one of the company's most expensive baseball card sets. Once again, everything is luxury-level with things like low print runs for individual cards, on-card autographs in bulk, a checklist centered on top names and more. Like last year, boxes include ten total cards: seven autographs, a pair of memorabilia cards and one gem card.

2020 Panini Flawless Baseball Checklist Overview
Since the Flawless brand's debut in 2013, diamonds and other gems have been the anchors in the base set. That's not changing. Besides regular base cards, 2020 Flawless Baseball breaks out into three additional subsets: Legends, All-Stars and Rookies.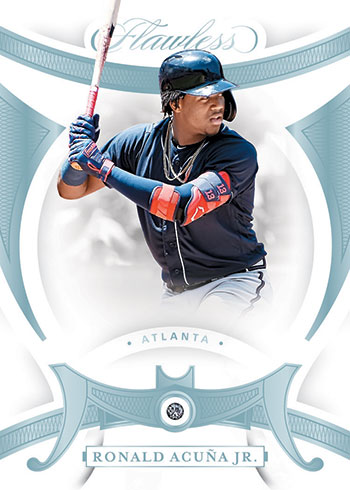 Base Diamonds have just 20 copies each. Parallels include Yellow Diamonds (/10), Dual Diamonds (/5) and Jumbo Diamonds (1/1).
More gemstones are available outside of the main set, albeit in small numbers. Legends Gems get plenty of bling, highlighting the achievements from some of baseball's all-time greats. The checklist here has ten cards, all of which are one-of-ones. Players include Babe Ruth, Mickey Mantle and Stan Musial.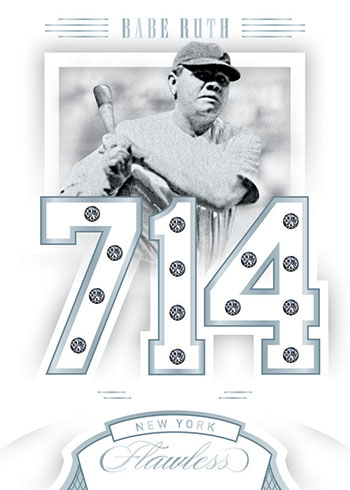 Autographs and Memorabilia Cards
Outside of cut signatures, all autographs in 2020 Flawless Baseball are on-card. Collectors won't find any stickers here. Themes vary, covering current stars, retired greats, and young prospects.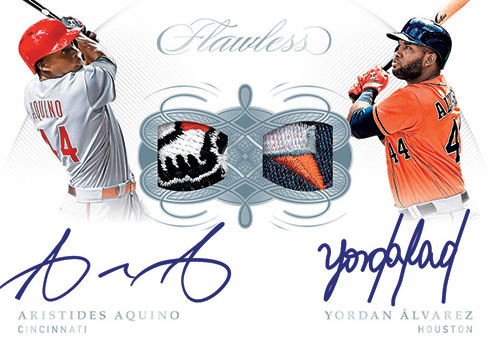 This includes multiple first year-centric themes like Rookie Patch Autographs, Rookie Dual Patch Autographs and Flawless Rookie Autographs. Besides the hard ink, swatches on these are all prime.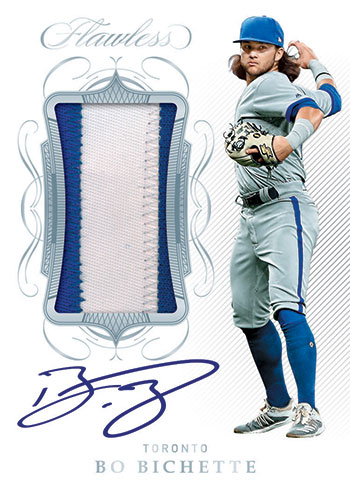 Other autograph-memorabilia combinations can be found in Dual Signature Patches that have two players, Dual Patch Autographs, Triple Patch Signatures, Quad Patch Signatures. These all have more than one relic pieces.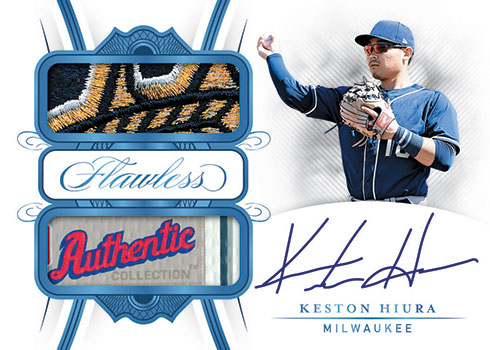 There's also Signature Prime Materials, which highlights current players like Juan Soto alongside such rookies and prospects as Luis Robert and Alex Kirilloff.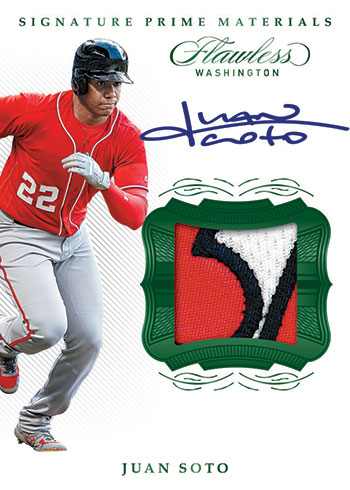 Premium Ink may not have any memorabilia but the signers include the likes of Albert Pujols and Mariano Rivera.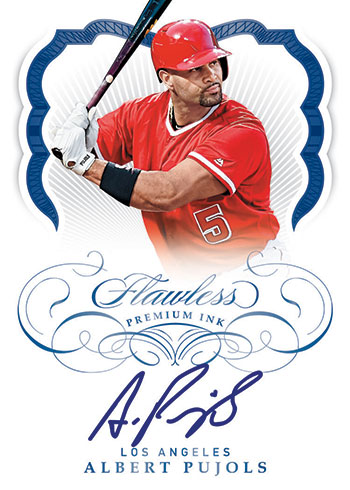 Flawless Cuts return with a new batch of cut signatures.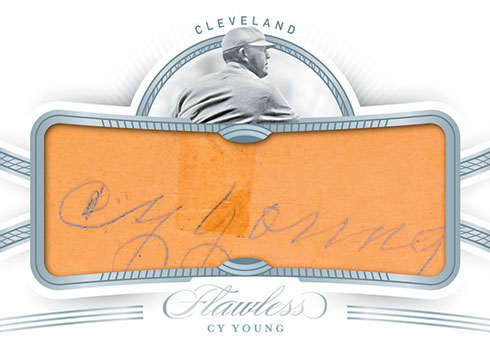 Among the memorabilia inserts are rarities like bat barrels, bat knobs and spikes take from cleat bottoms.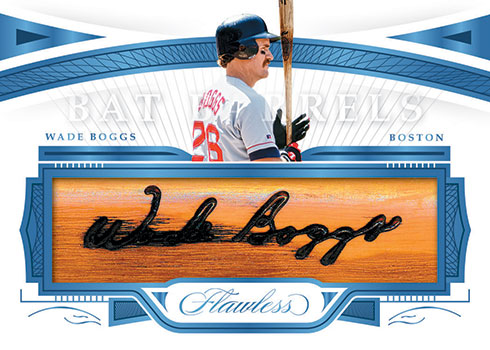 2020 Panini Flawless Baseball cards at a glance:
Cards per pack: 10
Packs per box: 1
Boxes per case: 2
Set size: TBA
Release date: December 4, 2020
Shop for 2020 Panini Flawless Baseball boxes on eBay:
What to expect in a hobby box:
Autographs – 7
Memorabilia Cards – 2
Gem Cards – 1
The full 2020 Panini Flawless Baseball checklist and team set lists will be up as soon as they're available, likely shortly before the set comes out.