Tiger King's Carole and Howard Baskin Land on Leaf Trading Card
Carole and Howard Baskin, the antagonists of the hit Netflix docu-series Tiger King, have official trading cards. Leaf has included them on a single card available directly through eBay and their online shop.
And the card, which is part of an agreement with the couple, is something else as far as fashion goes.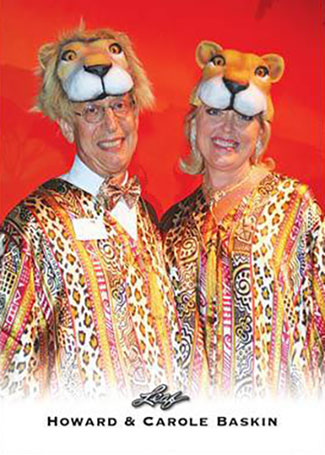 Individual copies of the card are $7.99. Lots of ten run $49.99 while a 50-card bundle is $199.99.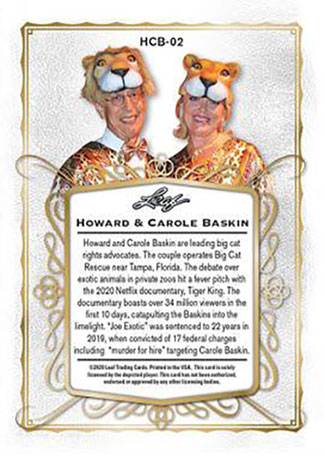 The couple run Big Cat Rescue in Tampa, Florida. Carole has long been in conflict with Tiger King's central star, Joe Exotic. Exotic is currently in prison after being convicted in 2019 for a variety of animal abuse charges. He was also found guilty of two murder-for-hire counts in a plot to kill Baskins.
Since premiering on Netflix on March 20, Tiger King has already inspired a pair of online-exclusive Garbage Pail Kids sets from Topps.
Like the Topps GPK sets, the Leaf Baskins card's print run is based on the number of cards ordered. Cards are available on eBay for a month.