2020 Funko POP MLB Digs Deeper with New Superstars and Youngsters
The 2020 Funko POP MLB lineup is going deep — from a figure perspective — with more than a dozen new players. They encompass some of the game's best as well as a handful of youngsters who have made their mark over the last couple of years.
In all, the initial list has 17 figures. Of these, only Freddie Freeman had a Funko POP in 2019. Even then, it was a stadium giveaway and not available at normal retail channels. Bryce Harper appeared in the 2018 lineup as a member of the Washington Nationals.
Among the highlights are three of the National League's major award winners: Cody Bellinger (MVP), Jacob deGrom (Cy Young) and Pete Alonso (Rookie of the Year). Christian Yelich, Bryce Harper, Gleyber Torres, Nolan Arenado and Vladimir Guerrero Jr. are among the other 2020 Funko POP MLB vinyl figures.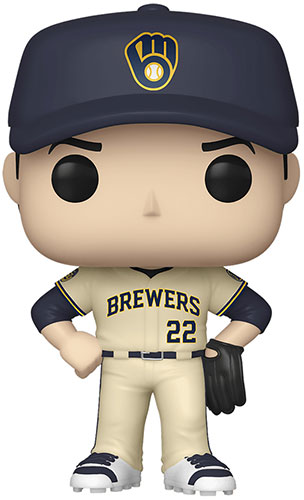 While there are a lot of similarities in the poses of the pieces, there is some variety in how they're presented beyond just jerseys. Both of the pitchers are shown on the mound. For fielders, they're either standing with a glove and hands on their hips or leaning on a bat. The one exception is New York's Gary Sanchez who is in his catching gear. Things like hairstyles help further differentiate players and give them a personal touch.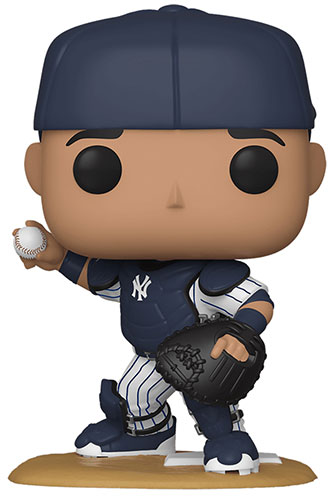 Figures are due to release in the spring.
2020 Funko POP MLB Checklist
Looking for a specific figure? Click on the links to see what's currently available on eBay.
34 Bryce Harper, Philadelphia Phillies
35 Paul Goldschmidt, St. Louis Cardinals
36 Jacob deGrom, New York Mets
37 Pete Alonso, New York Mets
38 Cody Bellinger, Los Angeles Dodgers
39 Nolan Arenado, Colorado Rockies
40 Vladimir Guerrero Jr., Toronto Blue Jays
41 Christian Yelich, Milwaukee Brewers
42 Austin Meadows, Tampa Bay Rays
43 Corey Kluber, Texas Rangers
44 Freddie Freeman, Atlanta Braves
45 Josh Bell, Pittsburgh Pirates
46 Xander Bogaerts, Boston Red Sox
47 Charlie Blackmon, Colorado Rockies
48 Gleyber Torres, New York Yankees
49 Gary Sanchez, New York Yankees
50 Alex Bregman, Houston Astros