2020 Bowman Platinum Baseball Checklist, Team Set Lists and Details
Yes, there is a 2020 Bowman Platinum Baseball release. Normally reserved for an early summer release, like a lot of things in 2020, it's different this time around. However, the product itself has many of the same elements.
While major leaguers are present, it is a Bowman product so prospects get a lot of the attention.
2020 Bowman Platinum Baseball: What to Look For
Like it has been for a few years, Bowman Platinum appears to be a Walmart-exclusive. It has a couple of configurations. Mega boxes are the smaller of the two with 23 total cards. This makes them kind of like souped up hanger boxes or blasters based on their smaller size. However, they do promise one autograph.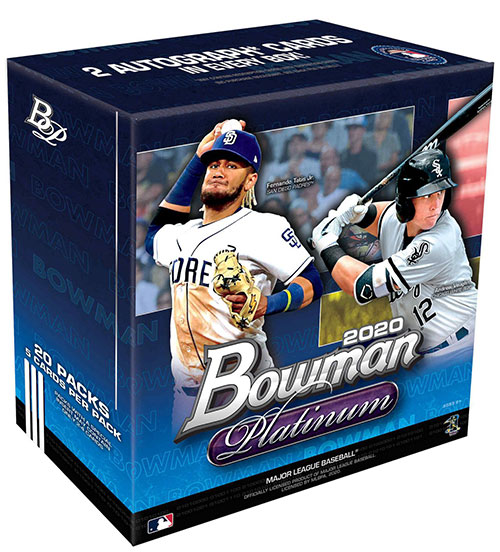 Monster boxes have 20 packs, each with five cards. These are more like a traditional hobby box and come with a pair of autographs.
The base set has 100 cards.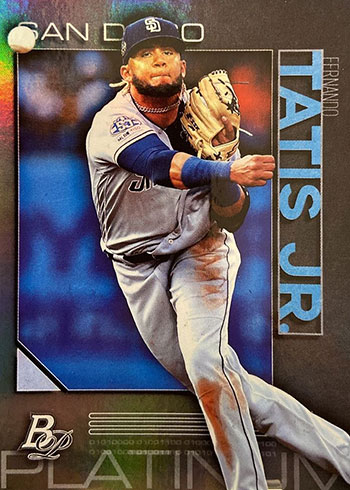 There's another 102 Top Prospects cards that center on minor leaguers, albeit showing them in MLB uniforms. Sticking with Bowman Platinum's past, cards are done on foil.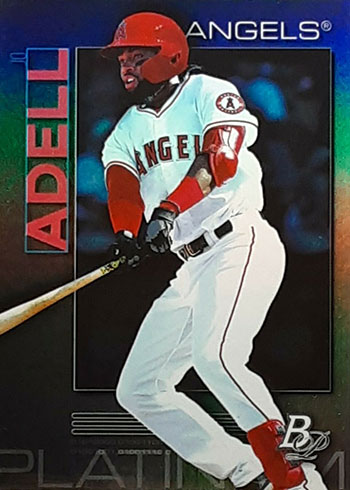 Prospects dominate the autographs checklist. These are most prominent among the Top Prospects Autographs, which are essentially signature versions of their base equivalents.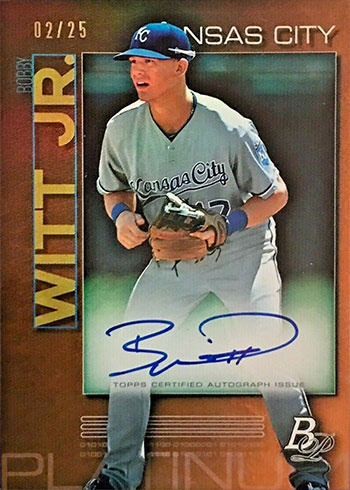 Refined Autographs offer up some additional ink with a different but complimentary design.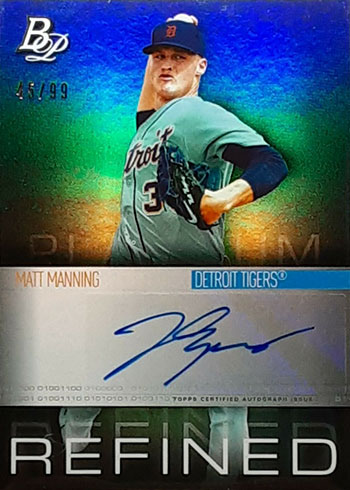 There's also autograph relics that include rookies.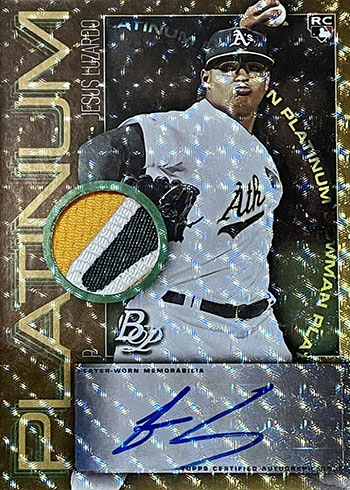 2020 Bowman Platinum Baseball card at a glance:
Cards per pack: Monster Box – 5, Mega Boxes – 23
Packs per box: Monster Box – 20, Mega Boxes – 1
Set size: 100 cards
Release date: November, 2020
Shop for 2020 Bowman Platinum boxes on eBay:
What to expect in a mega box:
Autographs – 1
Chartreuse Parallels – 2
What to expect in a monster box:
2020 Bowman Platinum Baseball Checklist
You can also download a customizable spreadsheet version of the checklist:
Base
Prospects
Autographs
Team Sets