2020 Bowman Chrome Baseball Variations Guide
The 2020 Bowman Chrome Baseball variations put rookies in the spotlight. A total of 15 players from the base set get the SSP treatment with a second card that looks similar only with longer odds and a different photo.
At first glance, the short prints in 2020 Bowman Chrome don't draw much attention to themselves. For the most part, the alternate photos are pretty standard. So they might not jump out right away. That said, a good starting point for the 2020 Bowman Chrome Baseball variations is the fact that they're all base Refractors. All bypass the regular base finish and go straight to the brighter rainbow backgrounds. There are no additional colors, though.
2020 Bowman Chrome Rookie Image Variations are only available in regular hobby packs, landing at a rate of 1:152 packs. That makes them slightly tougher than a case hit.
Five of the 15 cards also have autograph versions that are available in both hobby (1:8,642) and the autograph-only HTA boxes (1:483). One-of-one Superfractors can also be found (1:217,764 hobby, 1:11,204 HTA)
Tips on Spotting 2020 Bowman Chrome Baseball Variations
The photos on the front are the most obvious way to spot one of the SSPs. However, that takes a lot of photo memorization.
A couple of other tricks can help. The first is the serial number, or lack thereof. Regular base Refractors are numbered on the front to 499. Variations look just like a base Refractor but they don't have the additional numbering. So if you pull a Refractor of a rookie that's lacking in this department, you might have a variation.
The fine print on the back is another giveaway. The block of text has a code at the end that changes from card type to card type. When it comes to telling a base card apart from a variation, these are the two you need to know:
Base – 623
Variation – 647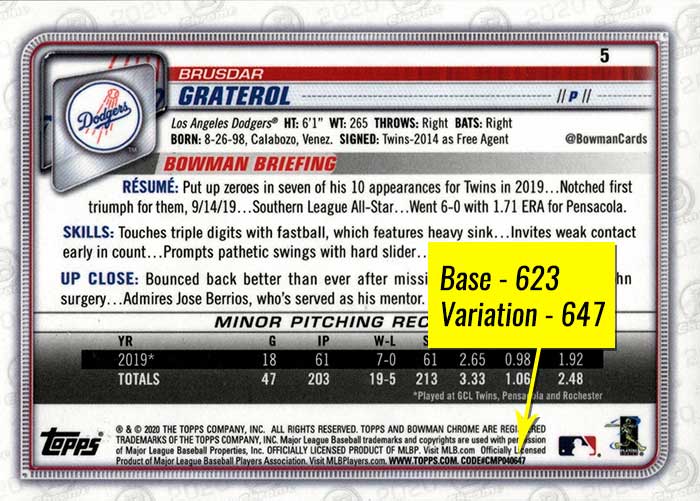 2020 Bowman Chrome Baseball Variations Checklist
Here's the complete 2020 Bowman Chrome Baseball Rookie Variations checklist at a glance. If you're looking for a specific card, click on the links to see what's currently available on eBay.
5 Brusdar Graterol
25 Yordan Alvarez
30 Sheldon Neuse
34 A.J. Puk
44 Nico Hoerner
50 Bo Bichette
51 Michel Baez
62 Jesus Luzardo
72 Dylan Cease
79 Aristides Aquino
80 Brendan McKay
83 Gavin Lux
87 Sean Murphy
90 Kyle Lewis
96 Dustin May
2020 Bowman Chrome Baseball Variations Gallery
5 Brusdar Graterol, Los Angeles Dodgers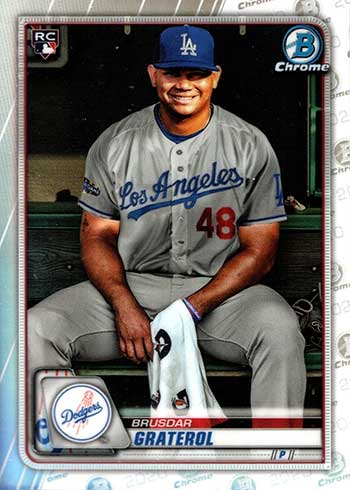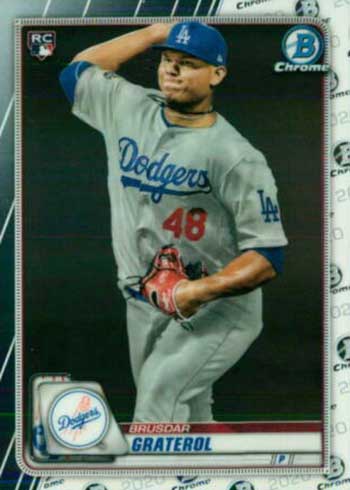 25 Yordan Alvarez, Houston Astros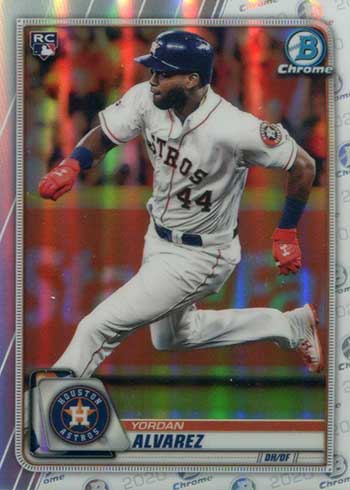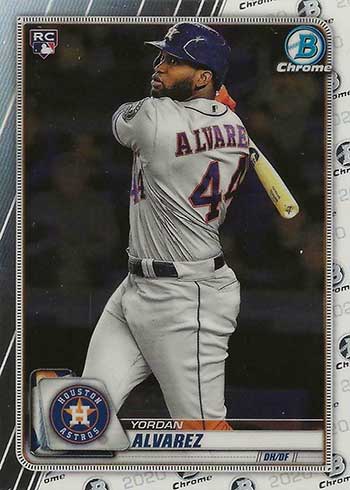 30 Sheldon Neuse, Oakland Athletics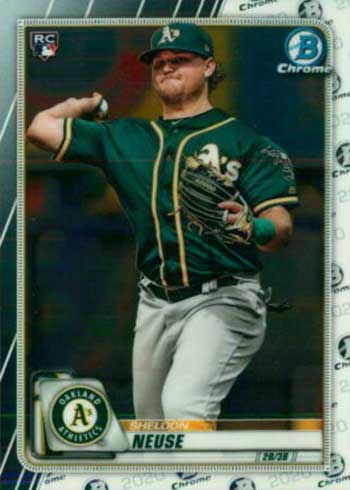 34 A.J. Puk, Oakland Athletics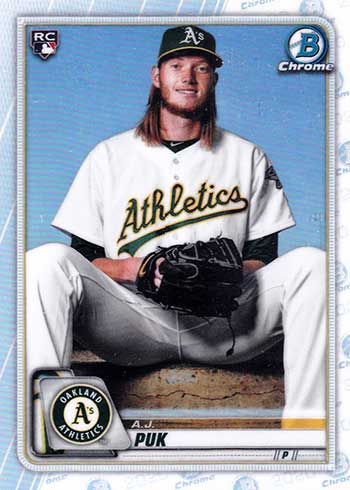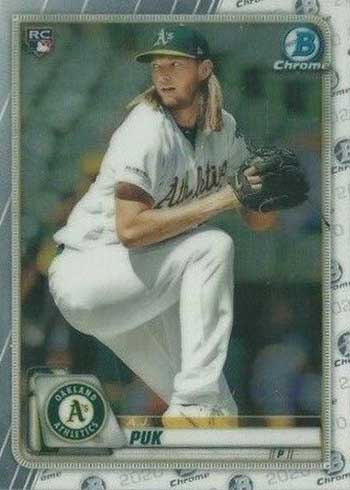 44 Nico Hoerner, Chicago Cubs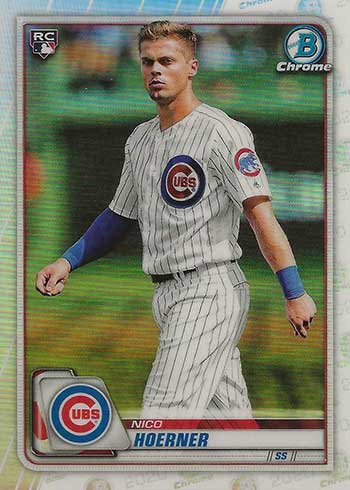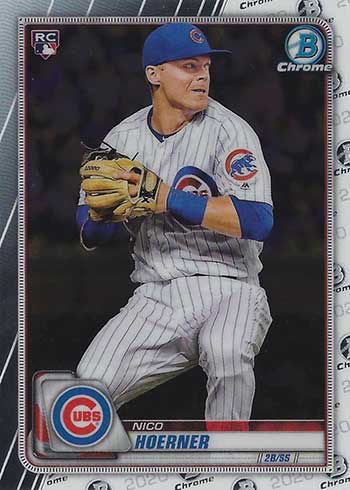 50 Bo Bichette, Toronto Blue Jays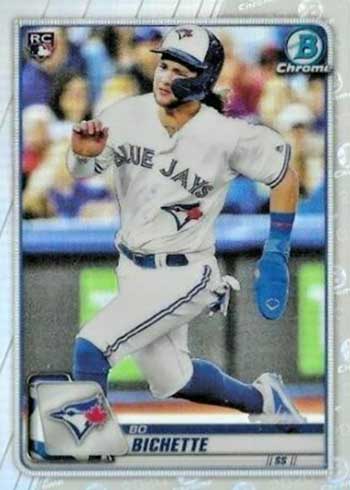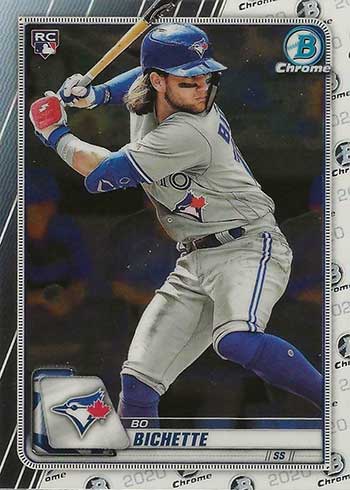 51 Michel Baez, San Diego Padres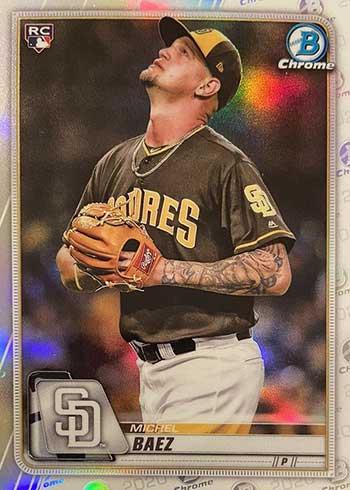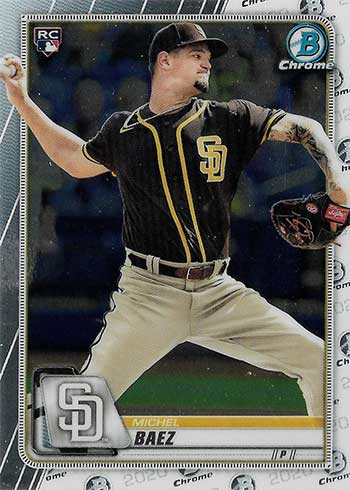 62 Jesus Luzardo, Oakland Athletics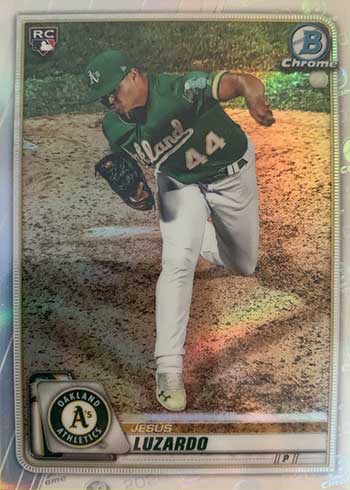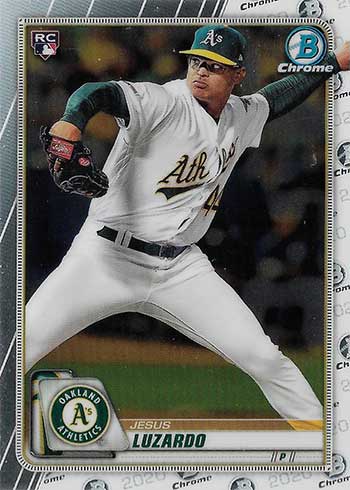 72 Dylan Cease, Chicago White Sox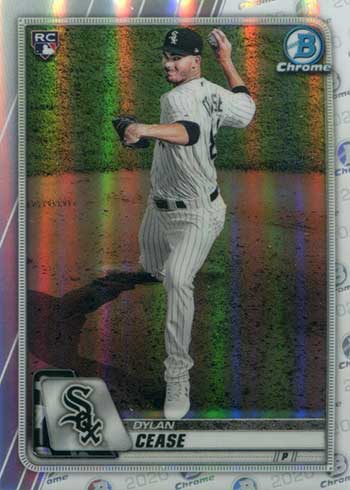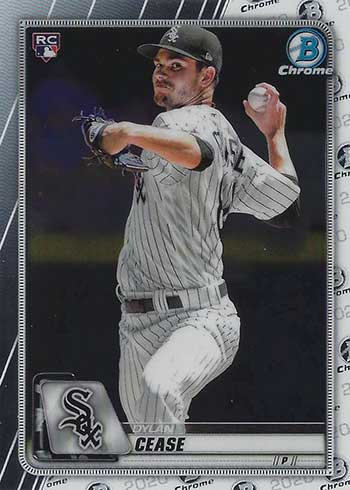 79 Aristides Aquino, Cincinnati Reds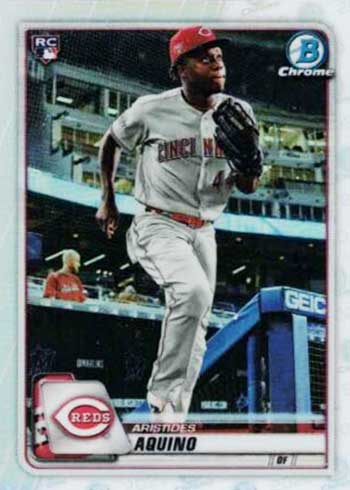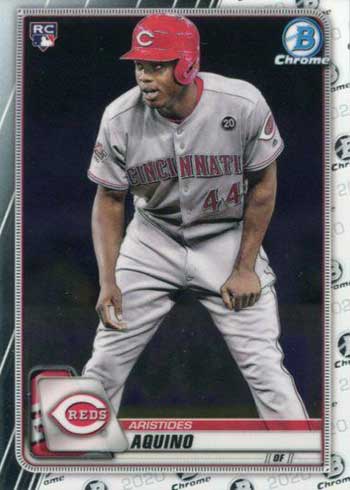 80 Brendan McKay, Tampa Bay Rays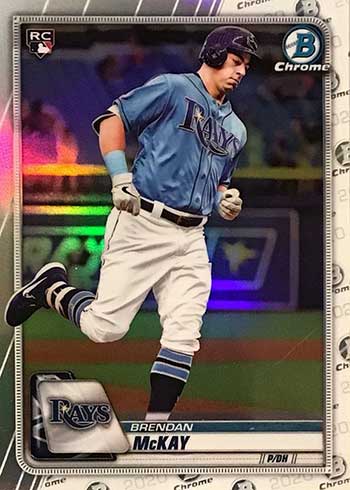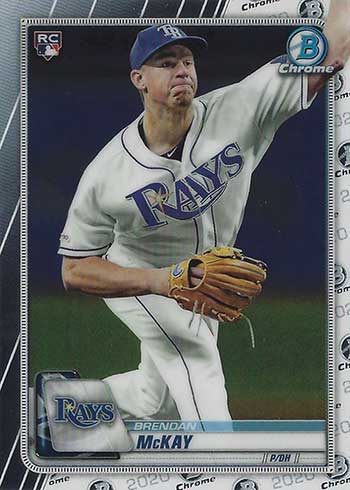 83 Gavin Lux, Los Angeles Dodgers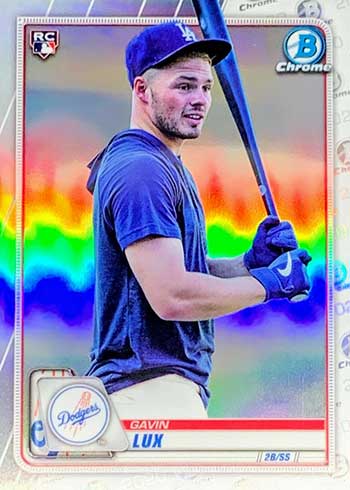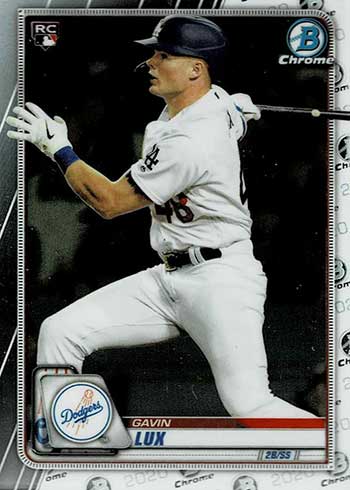 87 Sean Murphy, Oakland Athletics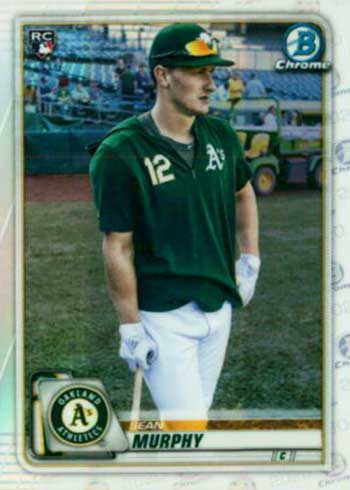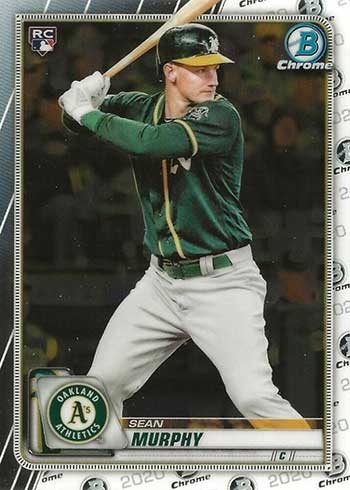 90 Kyle Lewis, Seattle Mariners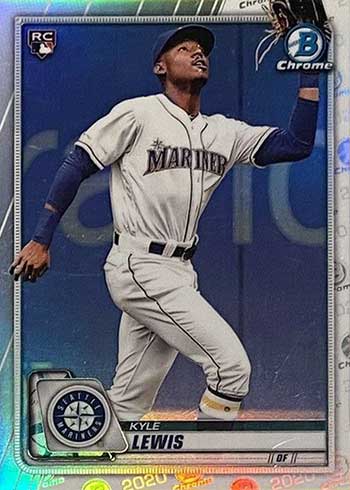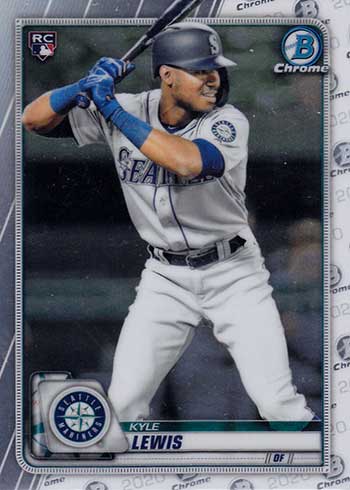 96 Dustin May, Los Angeles Dodgers