A new baseball season means new bobbleheads. And for fans and collectors, the 2020 MLB bobblehead stadium giveaway lineup goes deep. But that shouldn't come as a surprise given their lasting popularity.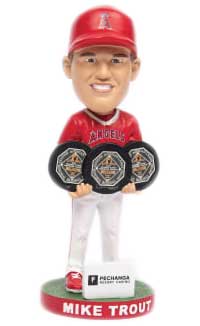 Stars, local favorites and legends all have promotional figures on the way during the 2020 season. Even Elmo makes the trip from Sesame Street to a handful of ballparks for giveaways.
Continuing with a trend that's been emerging for a few years, many of the 2020 MLB bobblehead stadium giveaways aren't available to everyone walking through the gate. Instead, they're part of theme day promotions requiring special ticket purchases. Basically, they're an upgrade of sorts but with guaranteed goodies. These types of giveaways vary from team to team. Some have several of them, others a couple here and there, and some have none at all.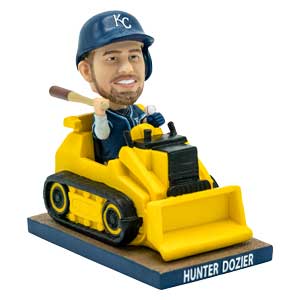 All told, there are nearly 200 different bobblehead giveaways planned for MLB ballparks during the 2020 season. They kickoff in March and run all the way through to the end of September. Most days during the season have at least one bobblehead promotion somewhere.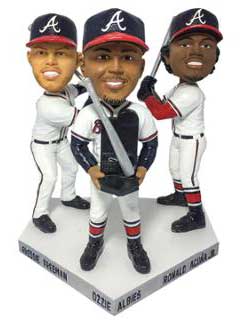 2020 Bobblehead MLB Stadium Giveaways Schedule
Click on the tabs to see what 2020 MLB stadium giveaway bobbleheads are planned for each month.
Dates and giveaways are subject to change. At the time of this posting, a couple of teams still hadn't posted their promo schedules for the season and a couple of others only had a portion of the year announced.
March
March
28
Max Muncy, Los Angeles Dodgers – 40,000
Pete Alonso "Rookie of the Year", New York Mets – 25,000
Vladimir Guerrero Jr., Toronto Blue Jays – 15,000
29
Jose Altuve "ALCS MVP", Houston Astros
Jacob deGrom "Back-to-Back Cy Young", New York Mets – 25,000
30
Cody Bellinger "MVP", Los Angeles Dodgers – 40,000
31
Yandy Diaz "WWE", Tampa Bay Rays (Special Ticket Purchase)
April
April
4
Mike Trout "3x MVP", Los Angeles Angels – 30,000
Stan Musial "Opening Day Car Parade", St. Louis Cardinals – 30,000 (Get one of the three bobbleheads in promotion)
Jack Buck "Opening Day Car Parade", St. Louis Cardinals – 30,000 (Get one of the three bobbleheads in promotion)
Tony LaRussa "Opening Day Car Parade", St. Louis Cardinals – 30,000 (Get one of the three bobbleheads in promotion)
6
Brian McCann, Atlanta Braves – 15,000
Mystery, Philadelphia Phillies (Special Ticket Purchase)
Lucy, St. Louis Cardinals (Special Ticket Purchase)
7
Freddie Freeman/Ozzie Albies/Ronald Acuna Jr. "Silver Slugger", Atlanta Braves (Special Ticket Purchase)
David Ortiz, Boston Red Sox – 7,500
Dave Martinez "World Series", Washington Nationals – 20,000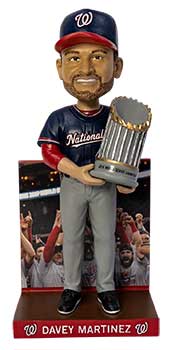 8
Justin Verlander "Cy Young", Houston Astros
Year of the Rat, San Francisco Giants
11
Ketel Marte "Switch-Hitter", Arizona Diamondbacks – 20,000 (two different bobbleheads available)
Don Drysdale, Los Angeles Dodgers – 40,000
Woodstock, Milwaukee Brewers (Special Ticket Purchase)
Kyle Seager, Seattle Mariners – 20,000
12
Hank Aaron, Milwaukee Brewers – 35,000
17
Ozzie Albies, Atlanta Braves – 15,000
18
Yoan Moncada, Chicago White Sox – 20,000
Yordan Alvarez, Houston Astros
Jeff McNeil, New York Mets – 25,000
20
John Daly, St. Louis Cardinals (Special Ticket Purchase)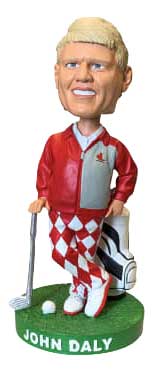 21
Rick Ankiel, St. Louis Cardinals (Special Ticket Purchase)
22
JD Martinez "Mandalorian", Boston Red Sox (Special Ticket Purchase)
24
Ronald Acuna Jr., Atlanta Braves – 15,000
Shohei Ohtani "Cycle", Los Angeles Angels – 30,000
Don Mattingly, New York Yankees – 18,000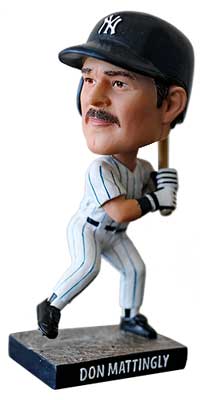 25
David Ross, Chicago Cubs – 10,000
Ted Kluszewski, George Foster, Eugenio Suárez "Queen City Sluggers", Cincinnati Reds – 20,000
Kolten Wong. St. Louis Cardinals – 30,000
29
Justin Turner, Los Angeles Dodgers – 40,000
May
May
1
Shohei Ohtani "Ohtani-Wan Kenobi", Los Angeles Angels – 30,000
2
Lucas Giolito "X-Wing Fighter", Chicago White Sox – 15,000
Amed Rosario, New York Mets – 25,000
Hello Kitty, Toronto Blue Jays (Special Ticket Purchase)
3
Paul Molitor, Milwaukee Brewers – 35,000
4
Adalberto Mondesi "Mondi-Lorian", Kansas City Royals (Special Ticket Purchase)
5
Fernando Valenzuela, Los Angeles Dodgers – 40,000
9
Lorenzo Cain "Jedi", Milwaukee Brewers (Special Ticket Purchase)
Charlie Morton "Audio", Tampa Bay Rays
10
Christian Yelich "40 Home Run", Milwaukee Brewers – 35,000
Wonder Woman, Pittsburgh Pirates (Moms and Kids)
16
Sonny Gray, Cincinnati Reds – 20,000
Carlos Santana "Silver Slugger", Cleveland Indians – 12,500
18
Cavan Biggio "Hit for the Cycle", Toronto Blue Jays – 15,000
19
Manny Ramirez, Bobblhead Boston Red Sox – 7,500
Ken Reitz, St. Louis Cardinals (Special Ticket Purchase)
20
Walker Buehler, Los Angeles Dodgers – 40,000
22
C-3PO, Cincinnati Reds (Special Ticket Purchase)
Dancing Bear, Kansas City Royals (Special Ticket Purchase)
23
Jorge Soler "Soler Power", Kansas City Royals – 15,000
Maury Wills, "Legends of Dodger Baseball" Los Angeles Dodgers – 40,000
Justin Morneau, Minnesota Twins – 10,000
Gerrit Cole "Top Gun", New York Yankees – 18,000
Joe Musgrove, Pittsburgh Pirates – 20,000
Paul Goldschmidt, St. Louis Cardinals – 30,000
24
Mensch on a Bench, Kansas City Royals (Special Ticket Purchase)
Scooby-Doo "Yankees", New York Yankees – 10,000 (Kids 14 and Under)
26
Wally the Green Monster "Jewish Heritage Night", Boston Red Sox (Special Ticket Purchase)
27
Alex Bregman "Back-to-Back", Houston Astros
30
Christian Walker "Skywalker", Arizona Diamondbacks – 20,000
Jim Palmer, Baltimore Orioles – 20,000
Tim Anderson "Bat Flip", Chicago White Sox – 20,000
Mrs. Met as Wonder Woman, New York Mets – 25,000
Marco Gonzales, Seattle Mariners – 20,000
Willie Adames "Audio", Tampa Bay Rays
31
Willie McGee, St. Louis Cardinals – 30,000
June
June
1
Clayton Kershaw, Los Angeles Dodgers – 40,000
TBA "London", St. Louis Cardinals (Special Ticket Purchase)
3
Red Baron, San Francisco Giants (Special Ticket Purchase)
Victor Robles, Washington Nationals – 25,000
5
DJ LeMahieu, New York Yankees – 18,000
Trea Turner as The Flash, Washington Nationals – 10,000
6
Hunter Dozier "Bull Dozier", Kansas City Royals – 15,000
9
Wonder Woman, San Francisco Giants
10
Yu Darvish "Super Yu", Chicago Cubs – 10,000
Theo the Giraffe, Cincinnati Reds (Special Ticket Purchase)
13
Whit Merrifield "Hit Counter", Kansas City Royals – 15,000
Tyler Glasnow "Audio", Tampa Bay Rays
14
Ronald Acuna Jr., Atlanta Braves – 3,000 (Mini Bobblehead, Kids 14 and Under)
Lorenzo Cain "Gold Glove", Milwaukee Brewers – 35,000
16
Rafael Devers, Boston Red Sox – 7,500
Josh Donaldson, Minnesota Twins – 10,000
Bill Mazeroski "Gold Glove", Pittsburgh Pirates – 20,000
Scott Spiezio/Ed Spiezio, St. Louis Cardinals (Special Ticket Purchase)
18
Shawn Green, Los Angeles Dodgers – 40,000
19
Ted Simmons, St. Louis Cardinals – 30,000
20
Oriole Bird Hall of Fame, Baltimore Orioles – 20,000
Roberto Perez "Gold Glove", Cleveland Indians – 12,500
TBA, Los Angeles Dodgers – 40,000
Pete Alonso "Marvel", New York Mets – 25,000
Marcus Semien, Oakland Athletics
Juan Soto "Juan Solo", Washington Nationals – 10,000
26
Trevor Bauer, Cincinnati Reds – 20,000
27
Elmo, Milwaukee Brewers (Special Ticket Purchase)
Nelson Cruz/Max Kepler/Miguel Sano/Eddie Rosario/Mitch Garver "30 HR Bomba Squad", Minnesota Twins – 10,000
Ji-Man Choi "Audio", Tampa Bay Rays
28
Bob Uecker "Talking", Milwaukee Brewers – 35,000
Bryce Harper, Philadelphia Phillies
July
July
1
Vladimir Guerrero Jr./Vladimir Guerrero "Vlad & Dad" Toronto Blue Jays – 15,000
2
TBA, Los Angeles Dodgers – 40,000
3
Whitey Herzog "Fishing", St. Louis Cardinals – 30,000
4
Josh Bell "Fishing Pole", Pittsburgh Pirates – 20,000
5
Fredbird and Big Bird Dual, St. Louis Cardinals (Special Ticket Purchase)
8
Yordan Alvarez "Back-to-Back", Houston Astros
10
Aaron Judge, New York Yankees – 18,000
E-40, San Francisco Giants (Special Ticket Purchase)
E-40 Soundchip, San Francisco Giants (Special Ticket Purchase)
Stephen Strasburg, Washington Nationals – 25,000
11
Shane Bieber "All-Star MVP", Cleveland Indians – 15,000
12
Robin Yount, Milwaukee Brewers – 35,000
16
Vin Scully, Los Angeles Dodgers – 40,000
17
Niko Goodrum, Detroit Tigers
18
Madison Bumgardner, Arizona Diamondbacks – 20,000
Fernando Tatis Jr., San Diego Padres
Fernando Tatis Jr. "with Pups", San Diego Padres (Special Ticket Purchase)
19
Javier Baez "El Mago", Chicago Cubs – 10,000
20
Buddy the Elf, St. Louis Cardinals (Special Ticket Purchase)
21
TBA, Los Angeles Dodgers – 40,000
Bo Hart, St. Louis Cardinals (Special Ticket Purchase)
25
TBA, Baltimore Orioles – 20,000
Mike Moustakas, Cincinnati Reds – 20,000
Whitey Herzog, Kansas City Royals – 15,000
Buddy the Elf, Kansas City Royals (Special Ticket Purchase)
Bob Uecker "WWE", Milwaukee Brewers (Special Ticket Purchase)
26
Linus, Cincinnati Reds (Special Ticket Purchase)
Christian Yelich "30 Stolen Bases", Milwaukee Brewers – 35,000
27
Bugs Bunny, Milwaukee Brewers (Special Ticket Purchase)
28
Blake Snell "Audio", Tampa Bay Rays
29
Jerry Garcia, Boston Red Sox (Special Ticket Purchase)
Falcon, San Francisco Giants
Black Widow, San Francisco Giants (Special Ticket Purchase)
31
Shogo Akiyama, Cincinnati Reds – 20,000
Ron Gardenhire, Detroit Tigers
August
August
1
Matt Chapman/Matt Olson "Matt2Matt", Oakland Athletics
3
Bob Bichette "Bo Flow", Toronto Blue Jays – 15,000
5
TBA, Los Angeles Dodgers – 40,000
6
Andy Pettitte, New York Yankees – 18,000
8
George Brett "MVP", Kansas City Royals – 15,000
TBA, Los Angeles Dodgers – 40,000
Trevor Williams "Stormtrooper", Pittsburgh Pirates – 20,000
9
Snoopy, San Diego Padres (Special Ticket Purchase)
10
Linus, Boston Red Sox (Special Ticket Purchase)
11
David Freese, St. Louis Cardinals (Special Ticket Purchase)
12
Michael Lorenzen "Pitcher/Batter" Dual, Cincinnati Reds – 20,000
TBA "Racing", St. Louis Cardinals (Special Ticket Purchase)
14
TBA "St. Louis Blues", St. Louis Cardinals (Special Ticket Purchase)
Daniel Hudson, Washington Nationals – 25,000
15
TBA, Los Angeles Dodgers – 40,000
Yadier Molina, St. Louis Cardinals – 30,000
16
Tom Glavine "1995 World Series MVP", Atlanta Braves – 15,000
18
Bill Walton "Grateful Dead" (Autographed), San Diego Padres (Special Ticket Purchase)
21
Gleyber Torres "Mandalorian", New York Yankees – 18,000
22
Boog Powell, Baltimore Orioles – 20,000
23
Ben Sheets, Milwaukee Brewers – 35,000
26
Mike Soroka, Atlanta Braves – 15,000
Uncle Sam, Chicago White Sox (Special Ticket Purchase)
27
Mike Soroka, Atlanta Braves – 15,000
TBA, Los Angeles Dodgers – 40,000
28
Max Scherzer "Super Hero", Washington Nationals – 10,000
29
Joey Votto, Cincinnati Reds – 20,000
Jose Ramirez "Home Run Pitch" Talking, Cleveland Indians – 12,500
Robinson Cano, New York Mets – 25,000
Ken Griffey Jr./Ken Griffey Sr., Seattle Mariners – 15,000
TBA "Cardinals Hall of Fame", St. Louis Cardinals – 30,000
Austin Meadows "Audio", Tampa Bay Rays
September
September
1
Lee Smith, St. Louis Cardinals (Special Ticket Purchase)
5
Eduardo Escobar, Arizona Diamondbacks – 20,000
Christian Yelich "Clark Kent", Milwaukee Brewers (Special Ticket Purchase)
6
Cal Ripken Jr., Baltimore Orioles – 25,000
Ryan Braun, Milwaukee Brewers – 35,000
7
Elmo, San Diego Padres (Special Ticket Purchase)
12
Día de los Muertos, Kansas City Royals (Special Ticket Purchase)
Doug Drabek "1990 Cy Young Award", Pittsburgh Pirates – 20,000
16
TBA, Los Angeles Dodgers – 40,000
20
Kyle Hendricks "The Professor", Chicago Cubs – 10,000
Ryan Zimmerman, Washington Nationals – 25,000
22
Buster Posey "Goalie", San Francisco Giants
24
Lou Seal "Beam Me Up", San Francisco Giants