2020-21 Topps Chrome UEFA Variations Guide
2020-21 Topps Chrome UEFA Variations cover some of the top players on the checklist. From superstar veterans to rookie stars and points in between, they offer different photos and much longer odds.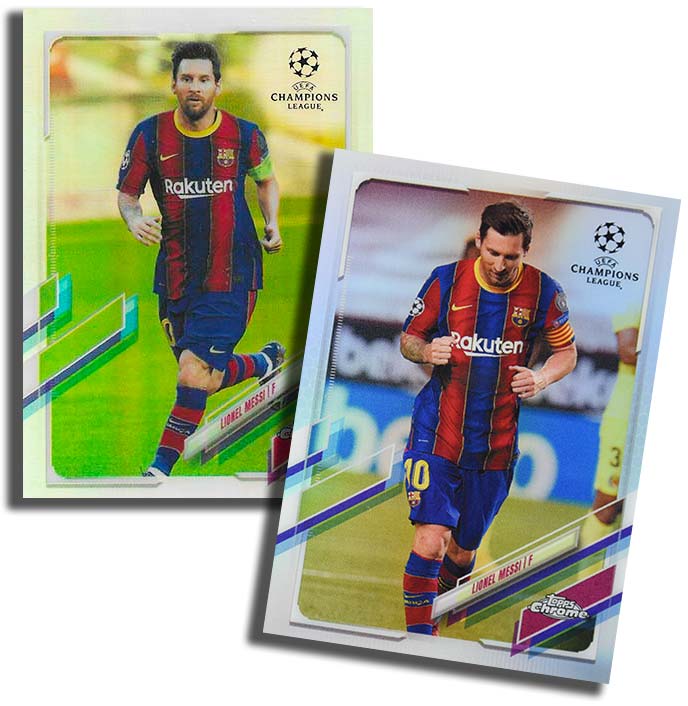 Variations are actually Refractors, so they naturally stand out more than a regular base card. Still, some of the photo switches are subtle.
The cards are not easy to come by, landing 1:510 hobby packs and 1:308 blaster packs. There are also one-of-one Superfractors (1:146,241 hobby, 1:109,701 blaster).
An Easy Way to Confirm 2020-21 Topps Chrome UEFA Variations
Let's be honest — these aren't the most obvious of image variations. For most players, they're simply in a bit of a different position or pose. But they don't scream SSP. There is a gallery below that's a fast and simple reference. But that's not the only way to confirm if you have a variation. Card backs offer up two additional sources of confirmation.
For standard Refractors, they're labeled as such directly under the card number. Variations, which come on Refractor stock, do not. So if you get a card that looks like a base parallels but doesn't have the 'Refractor' label on the back, it's a sign you might have a variation.
A second way to confirm the SSP cards is with the fine print. The CMP code at the end of the block of text changes based on card types. Usually, you can ignore this. But it can come in handy for variation spotting. These are the two code endings you need to know:
Base/Refractor – 488
Variation Refractors – 517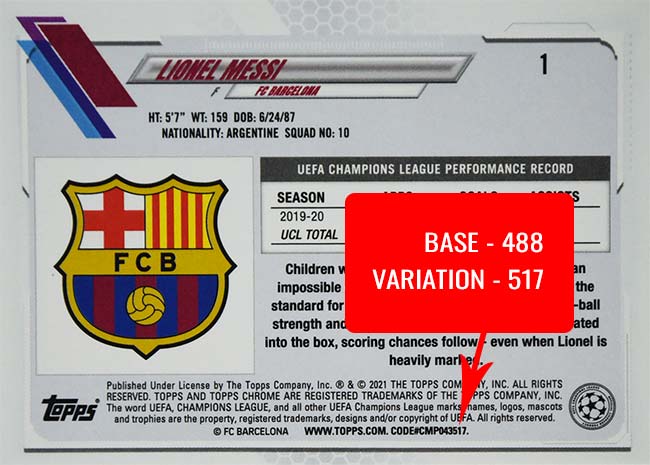 2020-21 Topps Chrome UEFA Variations Checklist
Here's a checklist of the ten players with 2020-21 Topps Chrome UEFA variations. If you're looking for a particular card, click on the links to see what's currently available on eBay.
1 Lionel Messi
15 Ansu Fati
42 Alphonso Davies
49 Erling Haaland
50 Robert Lewandowski
58 Konrad de la Fuente
68 Jude Bellingham
93 Reinier Jesus
98 Ryan Gravenberch
100 Cristiano Ronaldo
2020-21 Topps Chrome UEFA Variations Gallery
1 Lionel Messi, FC Barcelona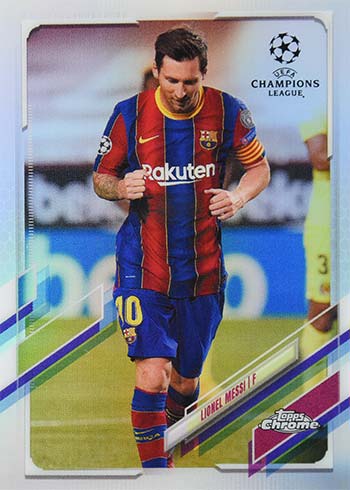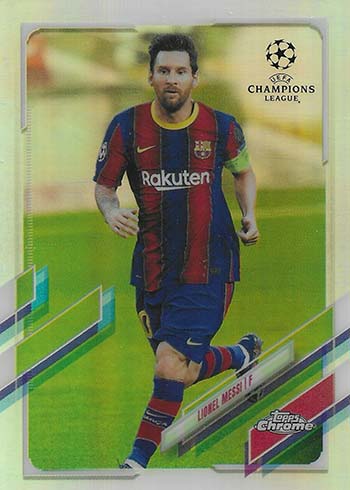 15 Ansu Fati, FC Barcelona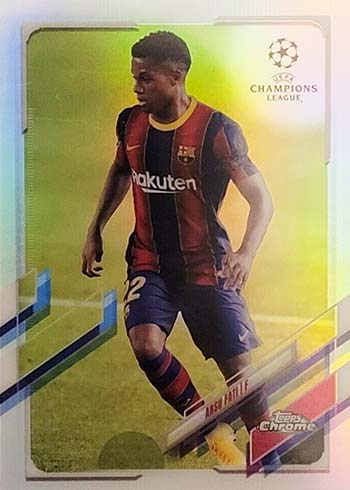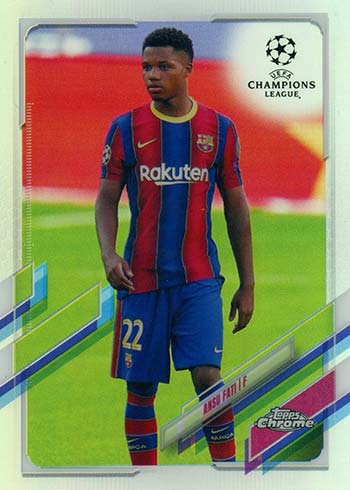 42 Alphonso Davies, FC Bayern München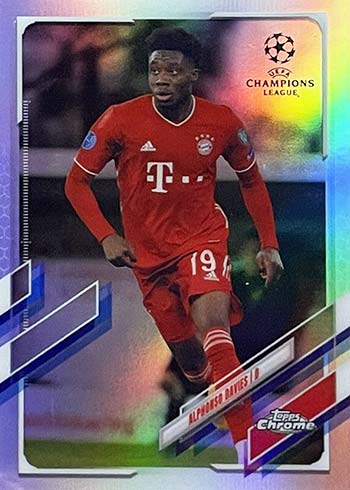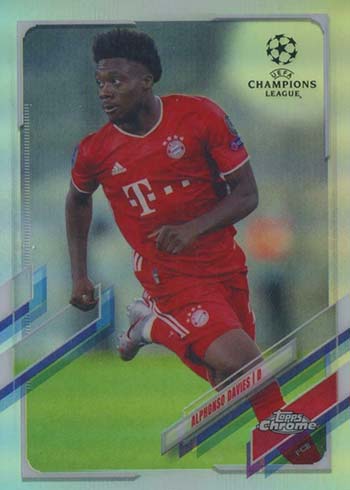 49 Erling Haaland, Borussia Dortmund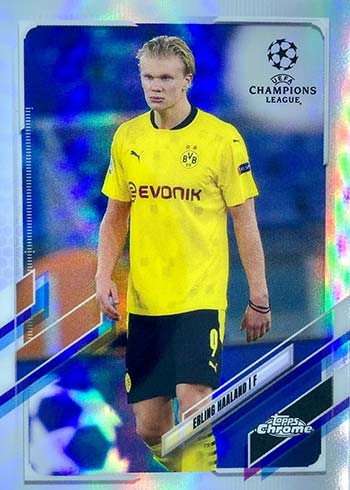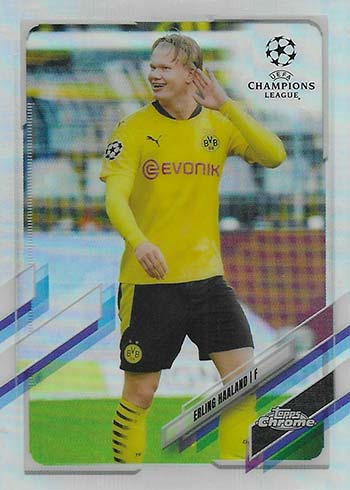 50 Robert Lewandowski, FC Bayern München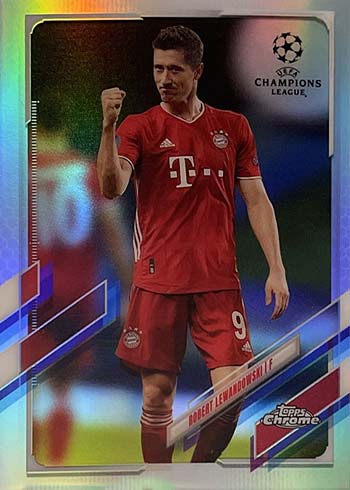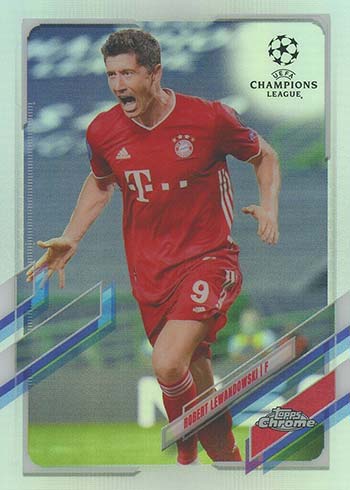 58 Konrad de la Fuente, FC Barcelona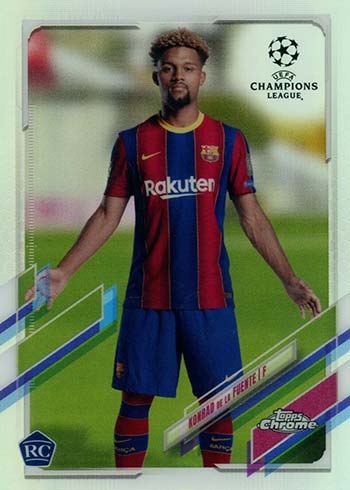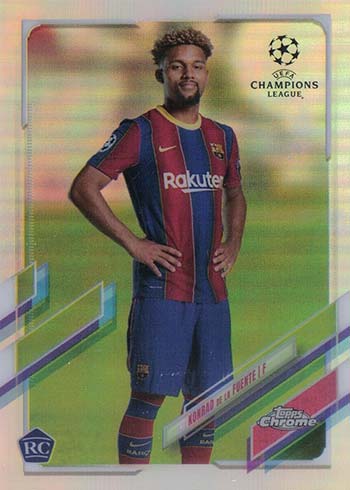 68 Jude Bellingham, Borussia Dortmund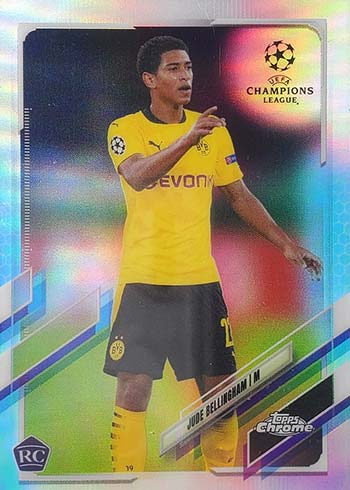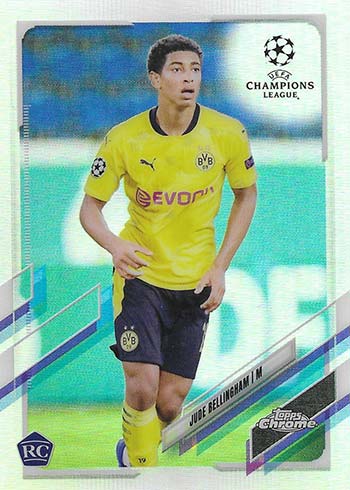 93 Reinier Jesus, Borussia Dortmund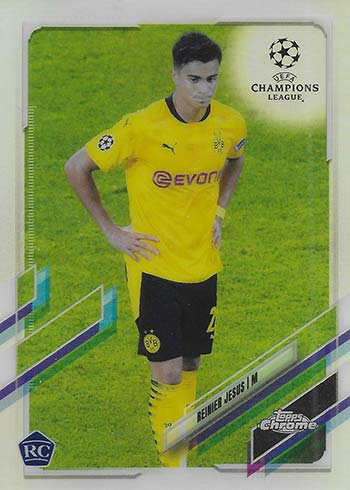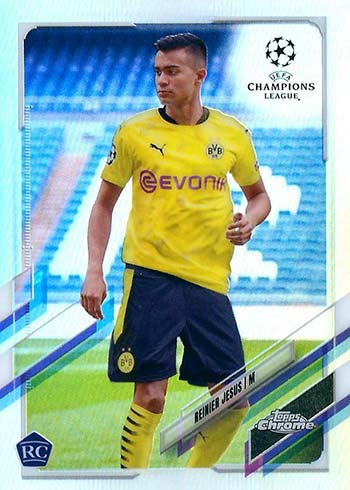 98 Ryan Gravenberch, AFC Ajax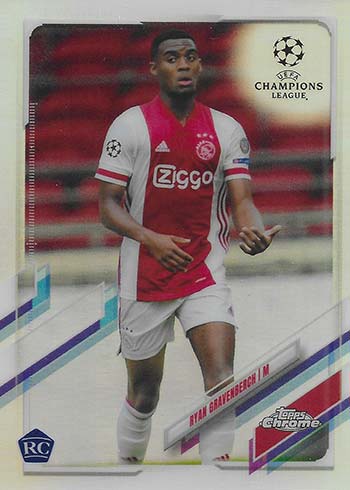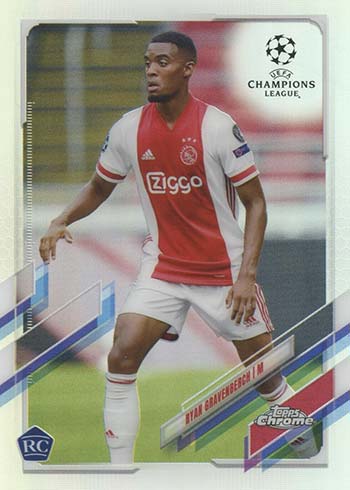 100 Cristiano Ronaldo, Juventus