2020-21 Panini Prizm Draft Picks Basketball Target Mega Box Breakdown
With the 2020-21 Panini NBA Hoops release date pushed back to February 3, Contenders Draft and Prizm Draft remain the only mainstream 2020-21 basketball products collectors have to focus on at the moment. Though Prizm Draft began showing up some months back, boxes and cello packs were continuing to hit retail outlets as recently as last week.
Busting a box is a bit more interesting now that the season is in full swing with the rookies seeing real-game action.
Here are the highlights from a Target Mega Box containing 12 packs with 5 cards per pack. On average, collectors can expect two Silver Prizms and 22 exclusive Red Ice Prizms per box, plus a one-card Red Ice Autograph bonus pack.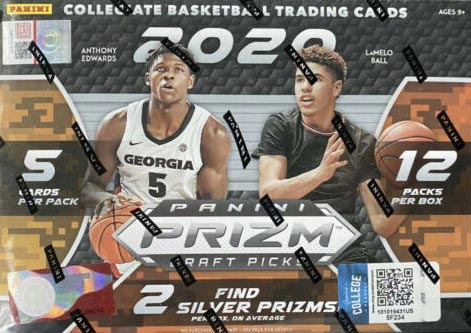 2020-21 Panini Prizm Draft Picks Basketball Target Mega Box Break
Red Ice Prizms:
Onyeka Okongwu, Killian Hayes, Theo Maledon (#17), Nico Mannion (#18), Kira Lewis Jr., Jahmi'us Ramsey, Isaiah Stewart, Vernon Carey Jr., LaMelo Ball, Isaac Okoro, Cole Anthony, Theo Maledon (#57), Nico Mannion (#58), Xavier Tillman, Robert Woodard II, Jalen Smith, Udoka Azubuike, James Wiseman (Crusade), Tyrese Haliburton (Crusade), Tyrese Maxey (Crusade), (2) Lamelo Ball (Global Prospects).
A quick distinction – Red Ice Prizms are exclusive to Target Mega Boxes, whereas Pink Ice Parallels are found in Walmart Megas. The LaMelo Balls are the noticeable pulls here, with his card #43 trending in the $20-$50 range and the Global Prospects insert trailing slightly behind at $15-$40. While the Crusade cards feature some of the best performing rookies so far, online sales for all three remain, for the most part, under double digits.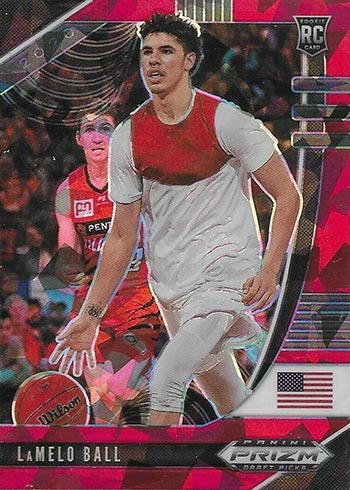 Silver Prizms:
Precious Achiuwa, Killian Hayes (Global Prospects)
Either card can be had for less than $10 – lottery pick Hayes is currently injured, while #20 pick Achiuwa is getting consistent playing time with Miami.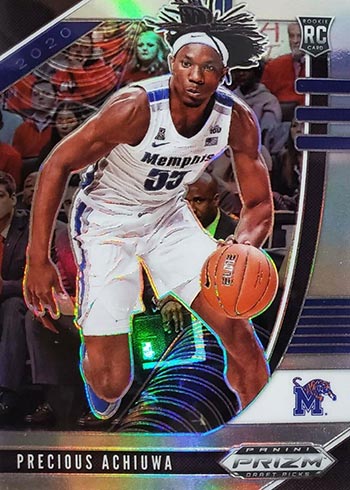 Red Ice Autograph:
Elijah Hughes
Perhaps exciting for Syracuse fans – otherwise, at least it's a signature of a drafted rookie on an NBA roster (Utah).
Considering what's out there, Prizm Draft Mega Boxes, containing multiple Prizm parallel pulls, are an appealing collector option at the moment. The inclusion of a guaranteed autograph is always welcome as well.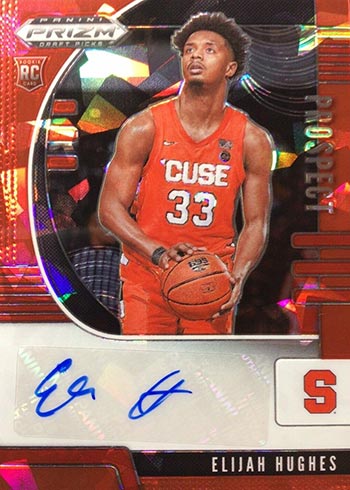 For this particular opening, the LaMelo Red Ice Prizms saved the day as far as return value based on the cost of the box.
Busting one will surely whet collectors' appetites for what's to come – the challenge, of course, continues to be finding some in stock at the local retailer.