2020-21 Panini Impeccable Premier League Soccer Checklist, Team Set Lists and Details
When you click on links to various merchants on this site, like eBay, and make a purchase, this can result in this site earning a commission.
2020-21 Panini Impeccable Premier League Soccer is all about the high-end. Autographs are the main focus, but it comes through in other elements like memorabilia cards, others made of metal and some that have precious metal embedded in them.
In every eight-card box, at least four are of the signature variety. There's also another hit, which could be fifth autograph or memorabilia card.

2020-21 Panini Impeccable Premier League Checklist Overview
The base set delves into the Premier League's stars as well as some of its up-and-coming talent. Totalling 100 cards, it's actually a very challenging set to put together as there's just one base card per box.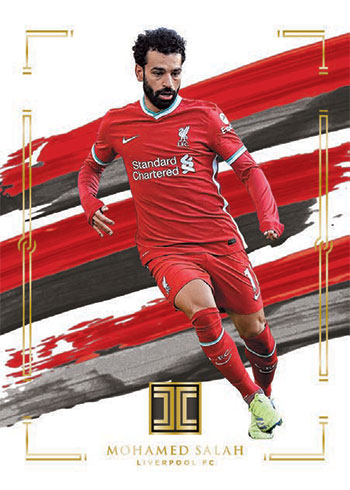 Parallels, which also combine to fall one per box, are available in Sapphire (/35), Silver (/25), Gold (/10), Emerald (/5), Printing Plates (1/1) and Platinum (1/1).
Autographs and Memorabilia Cards
No matter the sport, Elegance Jersey Autographs are a running theme in Impeccable releases. The signature-swatch combination might not be new but the clean presentation on these typically has a way of standing out.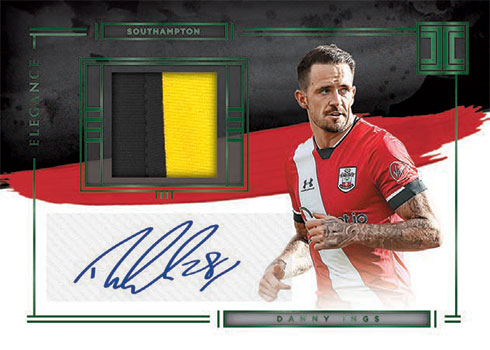 Extravagance Memorabilia Autographs are another place for signed relics.
The 2020-21 Panini Impeccable Premier League checklist has seven different autograph insert sets that have on-card signatures. These include Club History Autographs, Jersey Number Autographs and Stats Autographs. Each uses foil highlights to showcase a variety of numbers distinct to the player's achievements.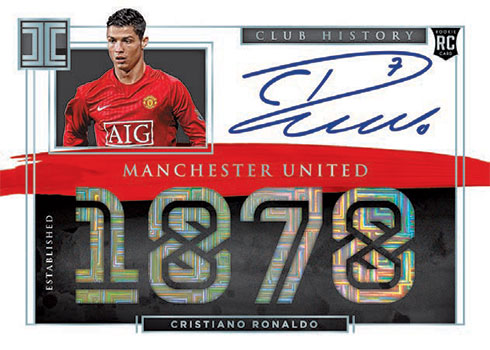 Impeccable Dual and Impeccable Triple Autographs are where collectors will find multi-signed cards.
Illustrious Memorabilia is one of the product's relic inserts. Others include over-sized swatches as well as some with multiple pieces from current and retired players.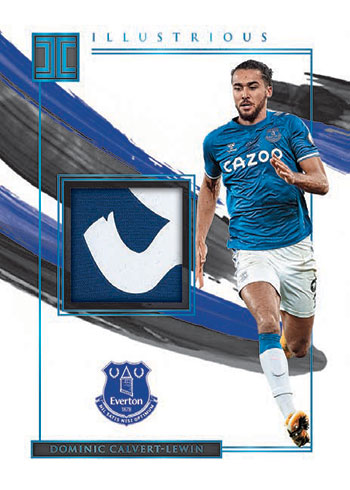 Heavy Metal
Another box hit is a metal card. These come in a few different forms.
Rookie Metal is a 20-card set done on metal stock. Parallels include Gold (/10) and Black (1/1).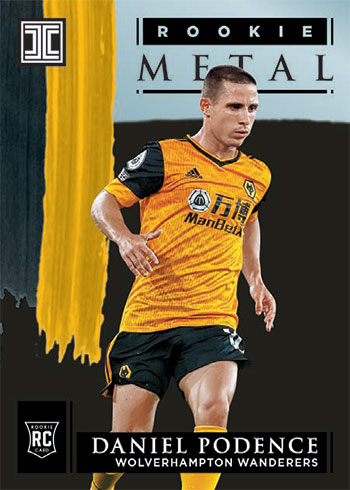 There's also a similar Stainless Stars set, some of which have autograph versions (/25).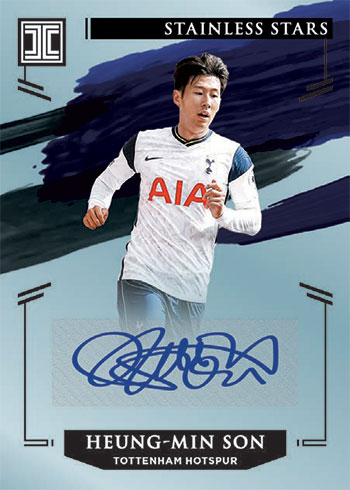 Premier League Logo cards are done with more traditional stock. However this is where gold and silver come into play. Each has small bars with the league's logo embedded into the card.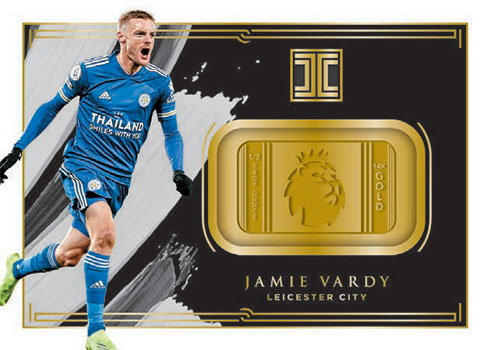 2020-21 Panini Impeccable Premier League Soccer cards at a glance:
Release date: May 7, 2021
Cards per pack: Hobby – 8, 1st Off the Line – 8
Packs per box: Hobby – 1, 1st Off the Line – 1
Boxes per case: Hobby – 3, 1st Off the Line – 3
Set size: 100 cards
Shop for 2020-21 Panini Impeccable Premier League boxes on eBay:
What to expect in a 2020-21 Panini Impeccable Premier League hobby box:
Autographs – 4
Additional Autographs or Memorabilia Cards – 1
Metal, Silver or Gold Cards – 1
Parallels – 1
Base Cards – 1
What to expect in a 1st Off the Line box:
Autographs – 4
Additional Autographs or Memorabilia Cards – 1
FOTL-Exclusive Silver Logo Cards – 1
Parallels – 1
Base Cards – 1
2020-21 Panini Impeccable Premier League Soccer Checklist
You can also download a customizable spreadsheet version of the checklist:
Recent Panini Impeccable Premier League releases: