2019 Topps x Lindor Baseball Features Collaboration with Cleveland All-Star
2019 Topps x Lindor Baseball is a collaborative effort between Francisco Lindor and the card maker. That means the Cleveland All-Star's thumbprint runs throughout the product including the designs, player selection and themes.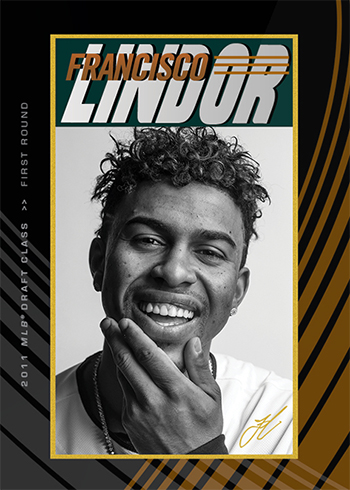 Each box set, which is largely an online exclusive through the Topps website, comes with 51 cards. This includes a base set, a couple of full insert sets and one autograph or memorabilia card.
The base set takes the theme of Generational Icons. Despite having just 25 cards, it squeezes in current stars, young players with big potential and some retired legends.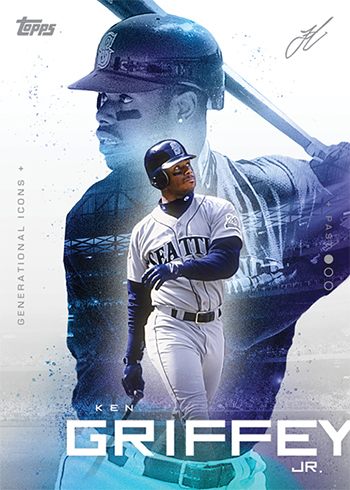 In addition to these are a pair of insert sets that dig into Lindor's past. Puerto Rican Heritage features 15 players from where the second baseman comes from. Like the main set, there's a mix of past and present. 2011 MLB Draft Class highlights ten players taken the same year Lindor was. Box sets have all 25 inserts from these sets.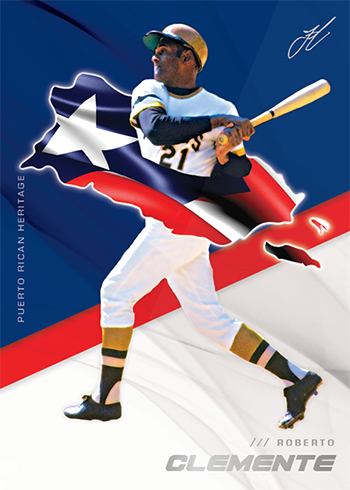 Autographs combine to land 1:2.3 box sets. These take from select cards from other parts of the checklist.
Those sets that don't have an autograph have either a Lindor bat relic or cleat relic.
While the set is available to the general public through the company's site, Topps also had them on hand at the Play Ball Park event held in conjunction with the 2019 All-Star Game in Cleveland. Some of those sets quickly made their way to eBay.
2019 Topps x Lindor is the company's second collaborative set. A similar release was done with Bryce Harper in 2018.
2019 Topps x Lindor Baseball at a glance:
Cards per box set: 51
Set size: 25 cards
Release date: July 8, 2019
What to expect in a box set:
25-Card Generational Icons Base Set
10-Card 2011 MLB Draft Class Set
15-Card Puerto Rican Heritage Set
Autographs or Memorabilia Cards – 1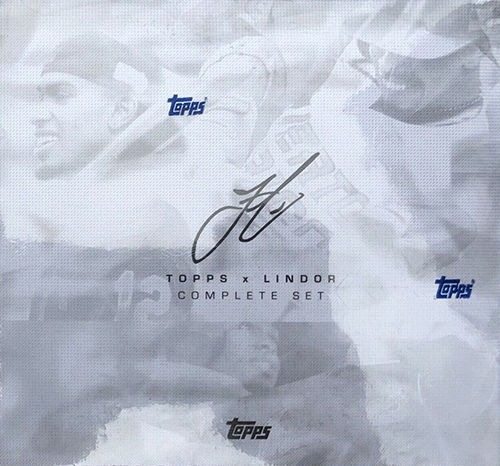 2019 Topps x Lindor Baseball Checklist
According to Topps, autographs combine to land 1:2.3 box sets.
Generational Icons Base Set Checklist
25 cards.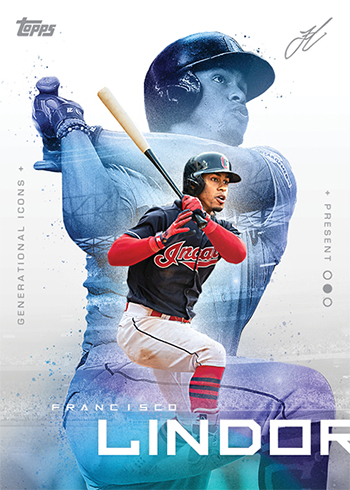 1 Ken Griffey Jr.
2 Roberto Clemente
3 Roberto Alomar
4 Bary Larkin
5 David Ortiz
6 Jackie Robinson
7 Derek Jeter
8 Javier Baez
9 Yadier Molina
10 Mike Trout
11 Aaron Judge
12 Francisco Lindor
13 Christian Yelich
14 Cody Bellinger
15 Gio Urshela
16 Jacob deGrom
17 Vladimir Guerrero Jr.
18 Eloy Jimenez
19 Fernando Tatis Jr.
20 Pete Alonso
21 Nick Senzel
22 Victor Robles
23 Nate Lowe
24 Austin Allen
25 Jake Bauers
2011 MLB Draft Class Checklist
10 cards.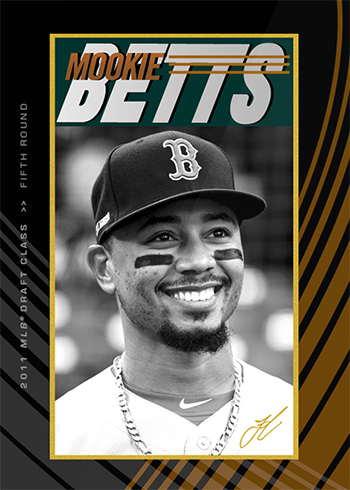 1 Francisco Lindor
2 Mookie Betts
3 Gerrit Cole
4 Trevor Bauer
5 Anthony Rendon
6 Blake Snell
7 Trevor Story
8 Javier Baez
9 George Springer
10 Kyle Hendricks
2011 MLB Draft Class Autographs Checklist
1 card.
George Springer
Generational Icons Autographs Checklist
13 cards.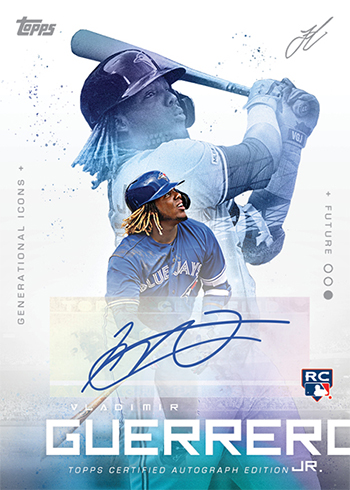 Ken Griffey Jr.
Roberto Alomar
Derek Jeter
Yadier Molina
Mike Trout
Aaron Judge
Francisco Lindor
Christian Yelich
Jacob deGrom
Vladimir Guerrero Jr.
Eloy Jimenez
Fernando Tatis Jr.
Pete Alonso
Puerto Rican Heritage Checklist
15 cards.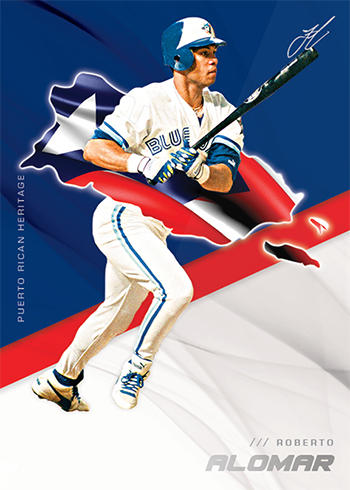 1 Roberto Clemente
2 Orlando Cepeda
3 Ivan Rodriguez
4 Edgar Martinez
5 Sandy Alomar
6 Roberto Alomar
7 Yadier Molina
8 Eddie Rosario
9 Javier Baez
10 Bernie Williams
11 Carlos Correa
12 Jose Berrios
13 Edwin Diaz
14 Alex Cora
15 Francisco Lindor
Puerto Rican Heritage Autographs Checklist
7 cards.
Orlando Cepeda
Ivan Rodriguez
Edgar Martinez
Bernie Williams
Jose Berrios
Alex Cora
Francisco Lindor
Relic Card Checklist
2 cards.
Francisco Lindor – Bat
Francisco Lindor – Cleats